Streaming Services
Apple TV+
Free trial
Apple TV+ Free Trial: How To Get an Apple TV+ Free Trial in 2024
By Staff• Edited by Lisa Holden • Updated Dec 04, 2023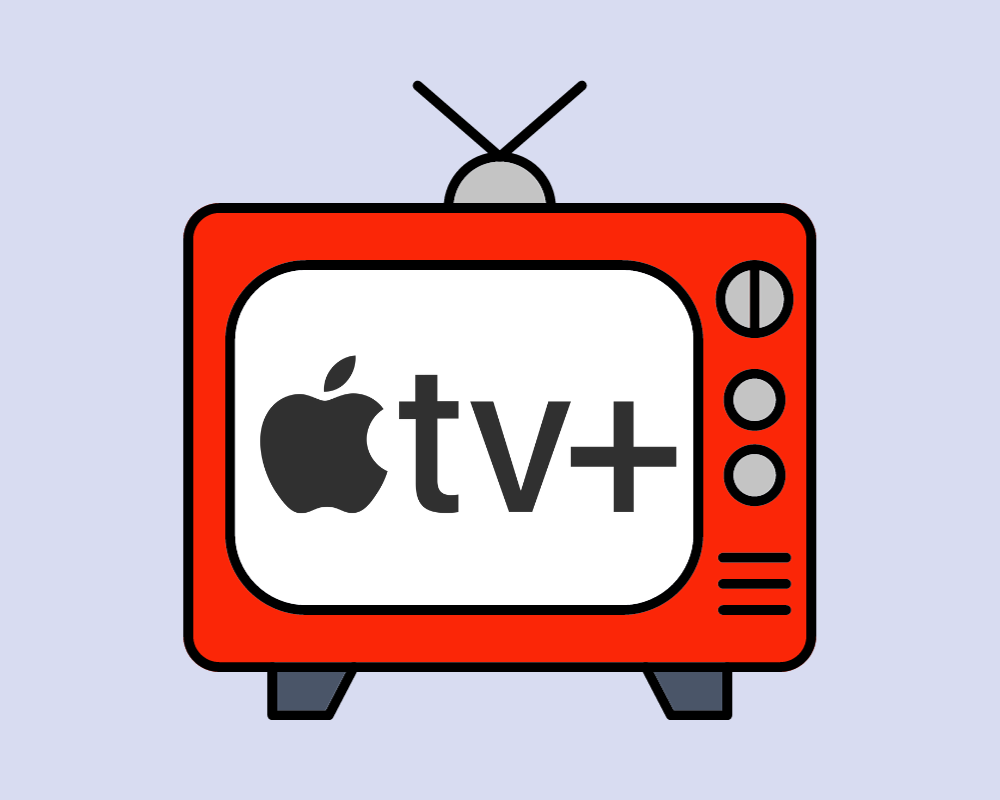 Apple joined the streaming game in 2019, launching Apple TV+ to the sounds of confusion and criticism. Nearly 5 years later, the streamer has proved itself to be a formidable foe against competitors like Netflix and Hulu due to its commitment to high quality content. Apple TV+ is one of the only streaming services to have nothing but original content, spanning genres like drama, science-fiction, and comedy. There's a little bit of something for everyone and the best part is that you can test it out for free.
Check out the details of Apple TV+'s free trial below.
How long does Apple TV+'s free trial last?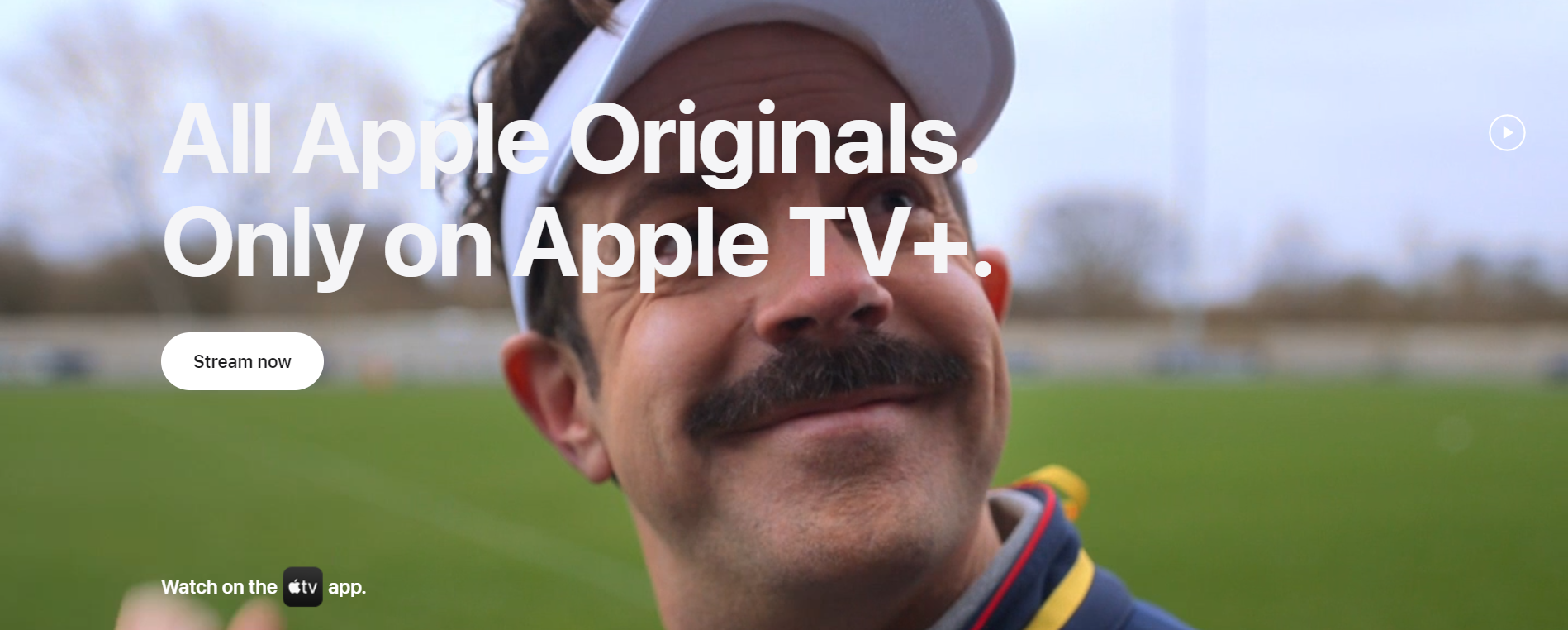 Apple actually offers three different free trials, depending on your circumstances. The standard free trial is 7 days when you sign up for Apple TV+ as a new subscriber, giving a week to survey the streamer.
If you subscribe to the Apple One bundle—Apple TV+, Apple Music, Apple Arcade, Apple News+, Apple Fitness+, and iCloud+—you'll get 30 days free to explore all of these services.
Finally, if you purchase a new Apple device, you get 3 months of Apple TV+ included for free (terms and conditions apply). With all of these avenues, you can get anywhere from a week to 3 months of free use of Apple TV+.
How do I sign up for an Apple TV+ free trial?
To sign up for Apple TV+'s standard trial, follow these four steps:
Step 1: Go to Apple TV+'s website and click 'Try it free' under the 7-day free trial

Step 2: Sign into your Apple account or sign up for one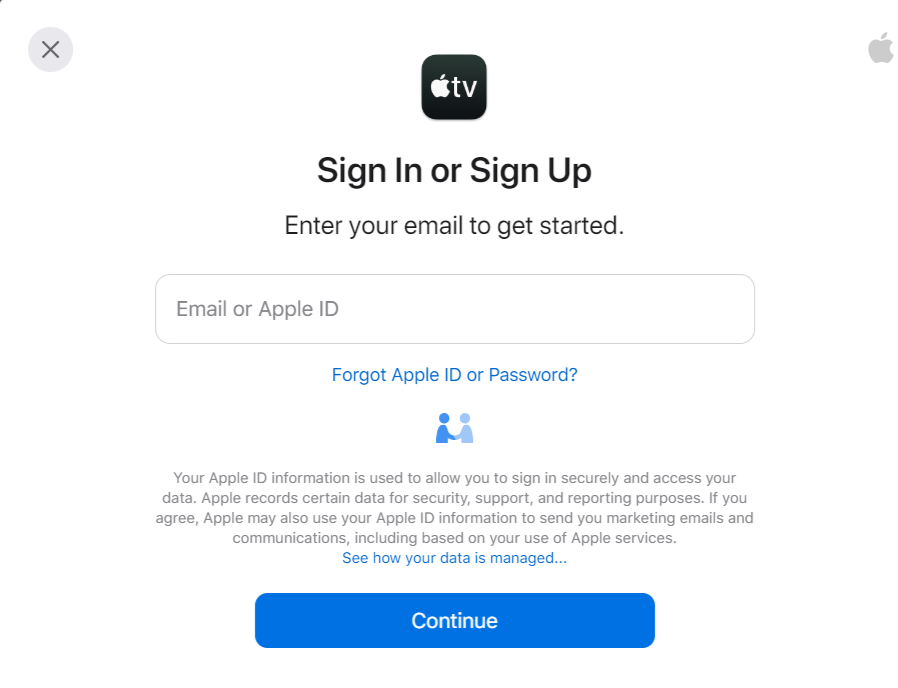 Step 3: Put in your payment information (they won't charge you until after the trial ends)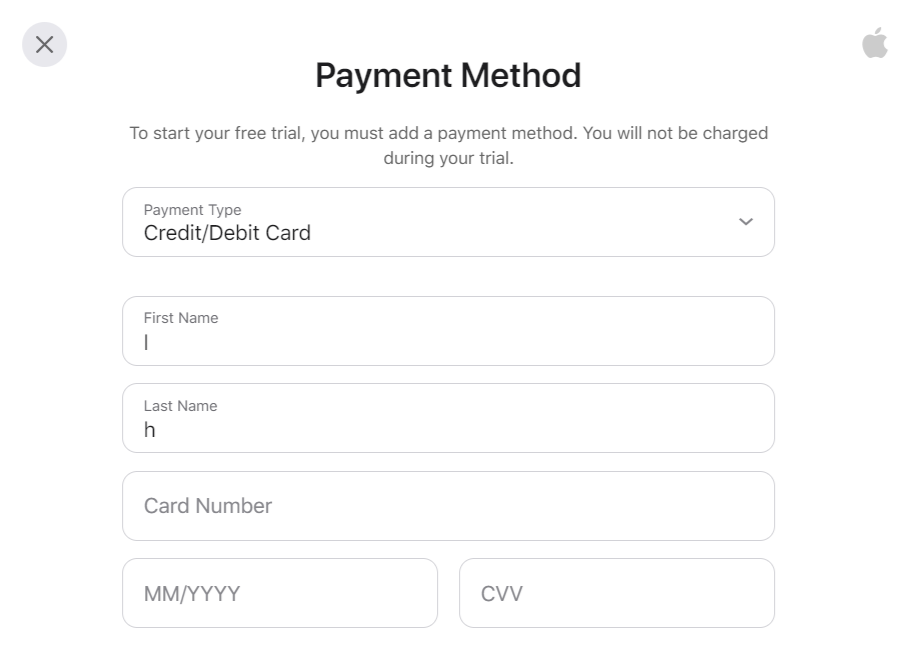 Step 4: Enjoy!
What devices work with Apple TV+?
Apple TV+ is available of course on Apple products, as well as on most devices but, unsurprisingly, doesn't offer much support for Android devices:
TV streaming media players: Apple TV, Amazon Fire TV or Fire TV Stick, and Roku
Smart TVs: Samsung Smart TV, Roku TV, Amazon Fire TV, Google TV, LG Smart TV, Sony, VIZIO, Panasonic, and Hisense
Mobile devices and tablets: iOS phones, iPads, iPod Touch
Game consoles: Playstation 4, Playstation 5, Xbox One, and Xbox One X | S
Desktop browsers: Most common Mac and Windows browsers, such as Safari, Chrome, Firefox, Chrome OS, and Android devices (browser only)
How does Apple TV+'s free trial compare to other streamers?
Apple TV+'s standard 7-day free trial is in line with most other streaming services. The real treat, however, is if you go for the Apple One plan or if you've recently bought a new apple product. That 30-day and 90-day trial length is incredibly rare for any streaming service on the market. The only streamers that come close are Amazon Prime Video and Hulu, which offer 30-day free trials.
What can I watch on Apple TV+?
Apple TV+ may lack in quantity, but it makes up for in quality. The service boasts a huge number of accolades amongst its few hundred titles, including Emmy Award winning series like Ted Lasso and Severance, and the Best Picture winning film, CODA. On top of that, A-list talent seem to flock towards the service, with numerous high profile actors and artists starring and working on Apple TV+ projects.
Want to know how Apple TV+ stacks up against other streaming services? See how the streamer compares to juggernauts like Hulu and Netflix.
Davan Hamilton • Author
Davan Hamilton is an editor and writer based in Jacksonville, FL. Holding a degree in Interdisciplinary Studies, her writing spans a wide range, from essays on film criticism and analysis to surreal poetry. When she's not glued to her computer, you can find her building endless amounts of Lego sets, binge-reading manga, or playing with (fighting) her cat.
Lisa Holden • Editor
Lisa Holden is an editor and creative based in Houston, TX. Lisa holds a BA in African-American Studies from Temple University and has spent her career working in news publications and magazines, even founding a magazine herself. When she's not editing or working on one of her many creative endeavors (whenever that is), she enjoys traveling to new places and biking on sunny days.