Streaming Services
fubo Canada
Alternatives
Cable Alternatives in Canada in 2023
By Staff• Edited by Lisa Holden • Updated Jul 07, 2023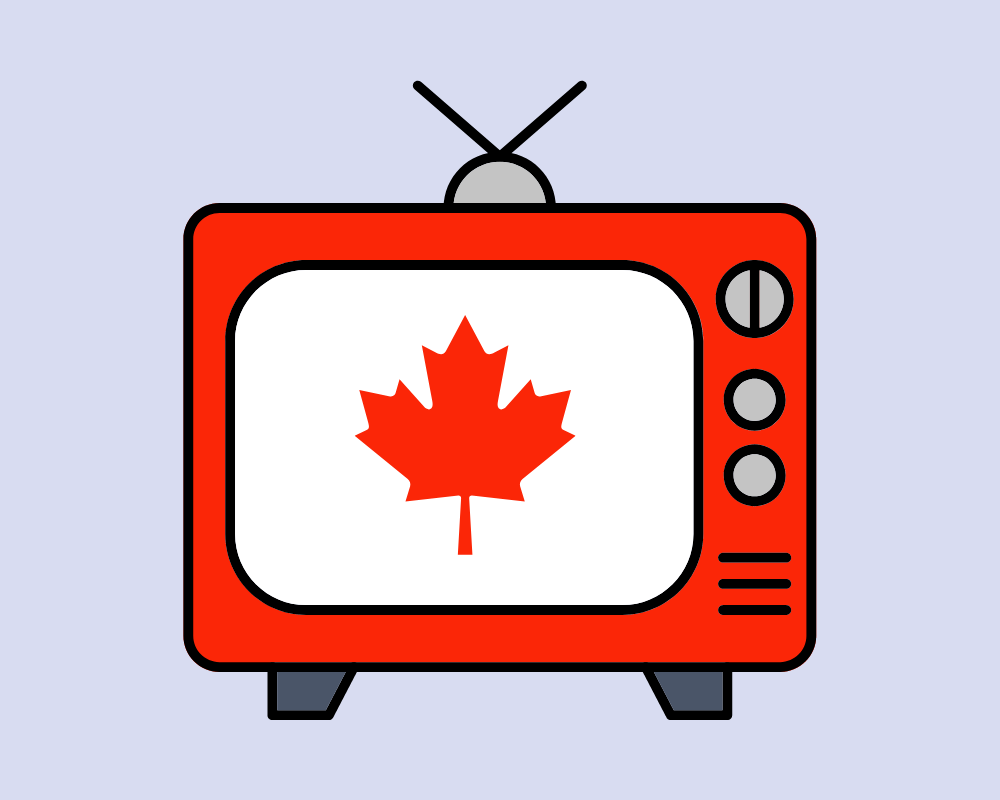 Across all of North America, more and more people are deciding to cut the cable cord, and it's not hard to see why. These days, with so many cable alternatives to choose from, you simply don't need to pay the high costs of cable or deal with long-term cable contracts any more.
But which are the best cable alternatives in Canada? Well, in this guide, we'll take a look at several of the best cable alternatives for Canadian TV fans, including options for sports lovers, families, and budget-conscious watchers, too, like Fubo, Stack TV, River TV, Crackle, and Amazon Prime Video.
Best Cable Alternative In Canada For Sport: Fubo
Taking No. 1 spot in our list of the best cable alternatives in Canada is Fubo. Popular in both the US and Canada, Fubo is known for its sports offerings, providing Canadian viewers with uninterrupted access to all sorts of exclusive sporting events, including Premier League soccer and much, much more.
Fubo pricing
In terms of pricing, Fubo Canada offers two plans, Soccer and Premium, with three ways to pay: monthly, quarterly, or annually. Either way, you'll get the same channels and features.
Fubo content
At this time, Fubo Canada offers 50+ channels in total, including beIN Sports in both English and Spanish, CBC, Fight Network, the Fubo Movie Network Canada, Game+, and MLB Network. It also includes Curiosity Stream for on-demand documentaries.
Fubo features
Fubo Canada runs on the vast majority of modern devices, including web browsers, mobiles from iOS and Android, living room devices like Apple TV and Chromecast, and smart TVs, too. You can stream on up to 10 devices simultaneously on your home network and you get 250 hours of DVR storage.
Best Cable Alternative In Canada For Casual Viewing: Stack TV On Amazon Prime
If you're not a big sports fan and you don't necessarily need all of the big news networks or fancy movie channels, you might also like to consider Stack TV as a possible cable alternative in Canada. Budget-friendly, this cable alternative gives you a bunch of entertainment channels to bundle with your Amazon Prime subscription.
Stack TV pricing
Stack TV is part of the Amazon Prime channel catalog. So you'll need a Prime subscription - which over 2 million Canadian households already have - to access this service, and it adds $12.99 a month onto your Prime bill.
Stack TV content
Stack TV offers about a dozen channels, as of the time of writing, including entertainment channels like Adult Swim, Lifetime, Showcase, and Teletoon, as well as documentary and educational networks like The History Channel and National Geographic.
Stack TV features
You can watch Stack TV on any device that supports Amazon Prime Video, which includes Amazon Fire TV, Android and iOS mobile devices, web browsers, smart TVs from various brands, and a wide range of living room devices, too.
Best Cable Alternative In Canada For An Authentic Cable Experience: RiverTV
Looking for a cable TV experience without actually needing to have cable? If so, River TV might be for you. It bills itself as Canada's premier cable-free live TV service, offering over 40 channels and on-demand services for a very affordable monthly fee. Plus, it works anywhere in Canada, without any restrictions on regions or postal codes.
RiverTV pricing
So, how much does RiverTV cost? Well, at the time of writing, it offers over 40 channels for just $16.99 a month. That's way cheaper than cable companies would charge for a similar service, and there are various optional add-ons starting at just $3.99 you can use to customize your package and expand your entertainment.
RiverTV content
In terms of channels and content, RiverTV offers a nice mixture of live channels and on-demand programming, so you've always got something to watch. It includes dozens of popular channels like Lifetime, National Geographic, and HGTV, news networks like Newsy and EuroNews, and US networks like Law & Crime, Newsmax, and Real Vision.
RiverTV features
RiverTV offers up to 3 simultaneous device streams, which is the same as many US-based cable alternatives. It runs on a lot of devices, like phones and tablets, smart TVs, and media players such as Chromecast, Android TV, and Amazon Fire TV. Sadly, it doesn't offer DVR, but it does have a "Look Back" feature that lets you watch any live TV content on-demand from the last 2-3 days.
Best Cable Alternative In Canada For Free: Crackle
Looking for a free cable alternative in Canada? Well, you won't be able to get a true cable-like experience for free, but Crackle is the next best thing. Owned and operated by Sony, this service offers an on-demand library of TV shows and movies to watch whenever you want, with new and original content added regularly.
Crackle pricing
As stated above, Crackle is 100% free. There are ads, so you'll have to watch the ads in between films and episodes, but this is a small price to pay for such a lot of quality content.
Crackle content
When it first launched, Crackle didn't have too much to offer. However, it's really improved over the years, now boasting close to 1,000 shows and movies, including some classics like Seinfeld and Stephen King's It.
Crackle features
Crackle runs as an app on a large number of different devices, including Roku, Fire TV, Fire TV Stick, and Smart TVs, as well as phones and tablets. It even allows you to watch content without having to register for an account.
Best Cable Alternative In Canada For On-Demand Content: Amazon Prime Video
These days, instead of watching live TV at set times, many people prefer on-demand services which allow them to watch whatever they want at a time that suits them. If you'd like to move from a classic cable service to an on-demand option in Canada, Amazon Prime Video is a great way to start.
Amazon Prime Video pricing
In Canada, it costs just $79 to access an Amazon Prime account, which not only gives you Amazon-based benefits like speedy free delivery, but also provides access to Amazon Prime Video's enormous library of on-demand movies and shows. There are also lots of optional channels, like Stack TV, you can add to the service.
Amazon Prime Video content
In terms of content, Amazon Prime Video is regarded as one of the top options out there right now, competing with the likes of Netflix and Max for subscribers around the globe. It offers highly rated shows like The Boys, as well as exclusive original films and some super miniseries.
Amazon Prime Video features
Amazon Prime Video runs on the vast majority of devices, including iOS and Android devices, the Amazon Fire family of devices, a lot of smart TVs, the latest game consoles, and internet browsers. It doesn't do DVR since everything is already on-demand, but it does support up to three simultaneous streams and offers plenty of 4K content.
Khadija Bilal • Author
Khadija Bilal is an accomplished writer with over a decade of experience under her belt. Having developed a versatile writing style that allows her to tackle a wide range of topics, Khadija has several publications to her name. Khadija's expertise includes in-depth guides and how-to articles.
Lisa Holden • Editor
Lisa Holden is an editor and creative based in Houston, TX. Lisa holds a BA in African-American Studies from Temple University and has spent her career working in news publications and magazines, even founding a magazine herself. When she's not editing or working on one of her many creative endeavors (whenever that is), she enjoys traveling to new places and biking on sunny days.