Best VPN for Speed: Which Is the Fastest VPN in 2023?
By Staff, Lisa Holden• Edited by Desiree Wu • Updated Sep 28, 2023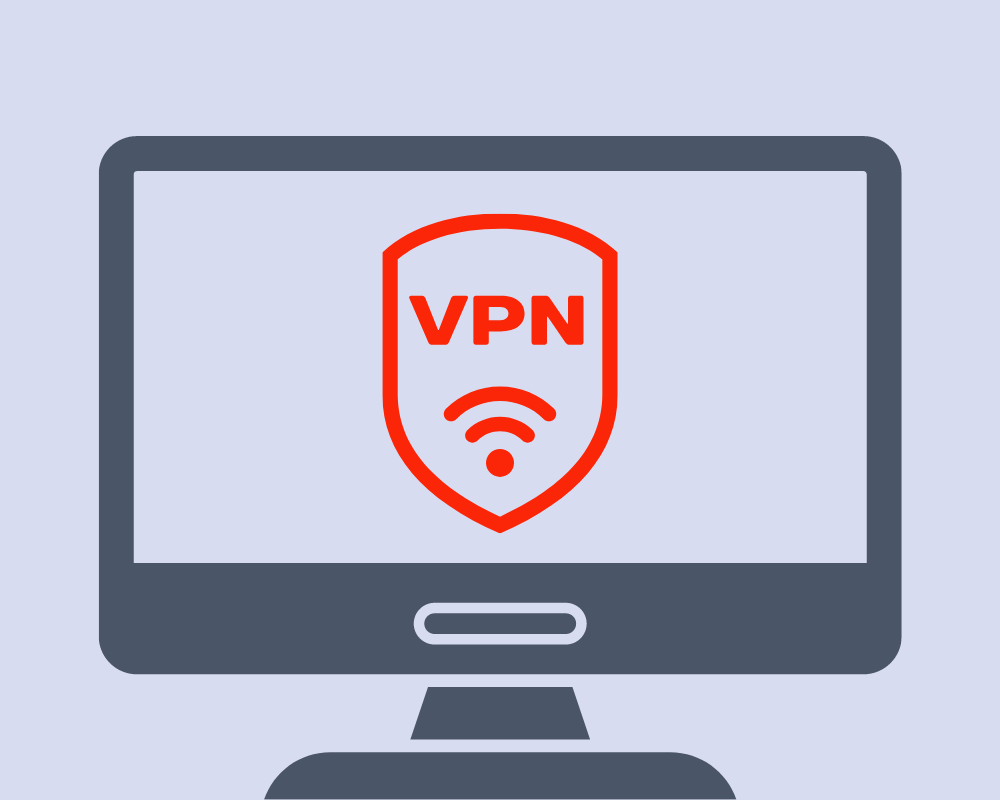 VPNs or virtual private networks come with many benefits for users who enjoy live TV and on-demand streaming services. These networks encrypt your internet activity to ensure advertisers can't collect your browsing info. They also mask your IP address for maximum privacy and allow bypassing geographic restrictions. If you need more information, check out our ultimate guide to VPNs for streaming.
An imperative feature of VPNs used to watch Sling TV, DirecTV Stream, or similar services, is speed. You need a fast network, which is why we are focusing on top VPNs for speed in this guide. Here's the list of services you can count on for maximum reliability and maintaining high connection speeds at all times!
Our pick: NordVPN is the fastest VPN
NordVPN is the #1 VPN in many categories since it combines maximum safety, protection, and user experience. The quick overview of top features includes the following:
No-log policy. Nobody will monitor your web activity, including your ISP, advertisers, or NordVPN itself.
Dedicated IP address. You'll be the only person using that address.
Private DNS. It's an excellent option to protect your data.
Threat Protection. This is a unique feature that helps avoid viruses, trackers, and other web hazards.
Access content from abroad
Stream without interruptions
What makes NordVPN the fastest option?
The crucial VPN feature when streaming videos isn't to reach the highest speed for a few seconds. The top expectation is stability, so ensuring the speed remains at the necessary level is imperative.
And that's what NordVPN manages to do. It's why you'll find it among the best Netflix VPN providers and other lists of recommended services. Let's see the top speed-related features offered by NordVPN!
It maintains top speed across all devices
You are surely aware of the many advantages offered by 4K TVs, so you decided to buy one. If you bought a smart TV device, you'd be able to install the NordVPN app on it. A single account grants access to six devices, whether they run Android, macOS, Windows, Linux, or iOS.
NordVPN made sure to secure fast and reliable connections across all devices. You can expect maximum uptime, so there'll be no interruptions while watching your favorite content.
You can expect excellent speed across thousands of servers
NordVPN currently offers 5,600 servers in 59 countries to its premium users. That's a huge selection that will ensure you bypass geographic restrictions. Sports fans will appreciate this if they learn how to use a VPN to watch NHL games live and other sports.
The server speed is impressive regardless of which country you choose. Although the connections are extremely reliable, NordVPN made sure to have multiple options available. So even if a single server is out for a short time, you have alternatives.
Split Tunneling is a convenient feature to increase speed
NordVPN has a split tunneling feature that allows choosing the apps to use with a VPN. So, let's say another household member uses a computer but doesn't need a VPN. That allows activating VPN only for a smart TV, which enhances speed and allows using higher video resolutions.
Other options: ExpressVPN, IPVanish, StrongVPN
While NordVPN is great, it's not the only option to rely on for a fast VPN. Here's a list of other providers that also excel in this category!
1. ExpressVPN has servers in 94 countries
If you were ever worried about geographic restrictions to access the desired streaming content, ExpressVPN would have you covered. With servers in 94 countries and a huge range of supported devices, you can expect excellent speed at any time and place. Additional features like the Network lock kill switch and split tunneling enhance your viewing experience.
Unlock streaming services from around the world
2. IPVanish offers a high-security level
IPVanish is convenient since you can try it for 30 days to ensure it's the right choice. It's easy to use and fast while ensuring a high safety level with encrypted activity and changing your IP address. The platform has over 2,000 servers in more than 75 locations, and they all ensure high-speed connections.
3. StrongVPN uses a WireGuard protocol
StrongVPN might have "only" 950 servers in over 30 countries, but they work flawlessly to secure maximum speed for watching videos. The platform sticks to the WireGuard protocol, which is the top VPN protocol currently available. There's a zero-logging policy guaranteed to boost your privacy.
The fastest free VPNs
Perhaps you've never used a VPN, so you'd prefer to try this service for free first. Maybe the budget is tight, or you think premium VPNs aren't necessary for your internet use.
But before we continue, here's an important reminder. Free VPNs come with limitations, which could be the number of devices supported to use simultaneously, servers to use, and data bandwidth. If you are okay with these restrictions, here are the free VPNs to consider!
1. ProtonVPN is great for protecting your privacy
ProtonVPN maintains its strict no-log policy with the free account. It doesn't have any advertisements or speed limits. Although you can only use servers from the United States, Netherlands, and Japan, they are reliable.
It's only possible to use ProtonVPN free version with a single device. You'll need to register an account, so providing a valid e-mail address is a requirement.
2. PrivadoVPN offers access to 12 servers
PrivadoVPN grants access to 12 servers in different countries, increasing the odds you can bypass geographic restrictions with the available selection. Thanks to decent speeds, the service works well with streaming websites.
The platform offers 10GB of free data every month, making it a decent choice for streaming. If you don't watch live TV often or only use VPN occasionally, it should be enough to cover your needs.
3. Atlas VPN is great for Mac users
Atlas VPN offers 2GB of data daily on Mac, which is impressive for a free service. It translates to up to 60GB per month, which should cover most streaming needs. However, other users will have to settle for 10GB monthly.
The server selection is basic, with only three available with the free subscription. Speeds are, however, above average since Atlas VPN works at 300Mbps or faster.
Our takeaway: NordVPN offers the best combo of speed, reliability, and affordability
Internet connection speed is imperative for watching streaming platforms like Max or Disney+. NordVPN is the fastest VPN that maintains streaming speeds at consistently high levels. It offers excellent value and device coverage, as well as safety features that maximize your privacy.
Other fast premium VPNs worth trying include ExpressVPN, IPVanish, and StrongVPN. While you can try free VPNs, they aren't a wise idea if you plan to visit streaming platforms regularly. That's why you should pick among the available premium VPNs and sign up for the desired package today!
Aneeca Younas • Author
Aneeca Younas is a graduated journalist with years of experience writing in different niches based in Oakland, CA. She is a huge movie fan that also enjoys watching sports. That's why she spends hours daily using various streaming services. Over the years, Aneeca profiled herself as an expert in cable-free and VOD platforms.
Desiree Wu • Editor
Desiree is a content editor and a full-time Honours Business Administration student at Ivey Business School at Western University. Desiree is based in London, Ontario.