Streaming Services
Hulu
Max
HBO Max
Paramount+
Sundance Now
How to cancel
How To Cancel Your Sundance Now Subscription in 2023
By Staff, Deja Harris• Edited by Lisa Holden • Updated Oct 30, 2023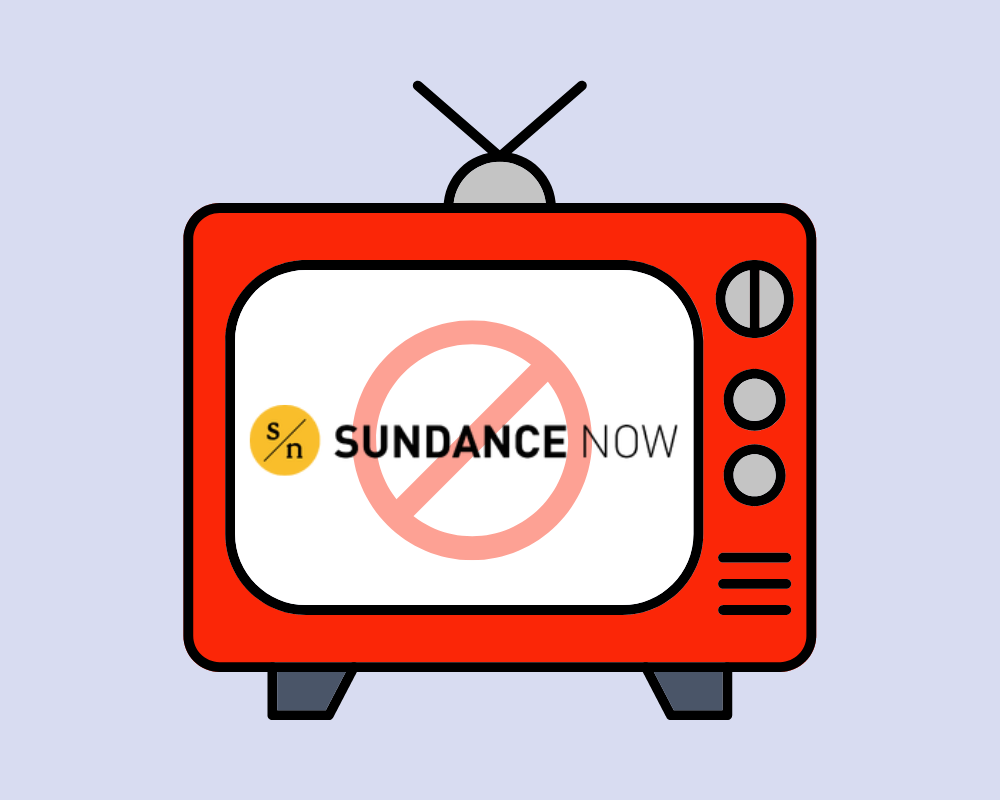 Alt: Cancel Sundance Now subscription
Sundance Now is an interesting streaming service that offers a range of original and exclusive movies, documentaries, and series. It's a good service for those who are interested in critically acclaimed and award-winning content from around the globe.
However, you might want to cancel your Sundance Now subscription if you feel that the service doesn't provide good value or if you've simply run out of things to watch on it. Read on through our guide to learn exactly how to cancel your Sundance Now subscription with ease.
How to cancel your Sundance Now subscription in 3 steps?
So, how do you cancel a Sundance Now subscription? Well, the process is actually quite simple and straightforward, and it only takes a few simple steps.
However, you will need to complete the cancelation process on the official Sundance Now website, so you'll need to use a laptop, computer, or other device that can access the site, rather than trying to cancel via the Sundance Now app. Here's how it works:
Open the Sundance Now website.
The first step is to head over to the Sundance Now website. Once you get there, you can log in and access your account. You can do this via a computer, laptop, or mobile device like a tablet or phone.
Head to the "Account" section.
Once you've logged into the website, click on the "My Account" button to see your personal account details and settings.
Cancel your membership.
In the 'My Account' menu, scroll until you see 'Membership Settings' and click on it. Then, look for the "Cancel Membership" button, which should be in the bottom right of the section. Click on the button to confirm your cancellation.
How to cancel your Sundance Now subscription with iTunes, Google Play, Amazon Prime, Or PayPal?
As you can see, it's pretty quick and easy to cancel a Sundance Now membership with just a couple of clicks.
However, you might find that the method above won't work for you if you signed up for Sundance Now using any of the following platforms: iTunes, Google Play, Amazon Prime, or PayPal. Here's how to cancel on these four platforms:
Cancel your subscription with iTunes.
If you signed up for Sundance Now on iTunes, you can't just delete the app to cancel your subscription. You'll need to go into the iTunes menu and cancel from there.
Open iTunes and sign in with your Apple ID.
Head to the "Account Information" page and then click on the Settings menu.
Find the "Subscriptions section" and click on "Manage".
You should then be able to find your Sundance Now membership in the list. Click the "Edit" button and then press "Cancel Subscription".
Cancel your subscription with Google Play.
If you signed up for Sundance Now via Google Play, you'll also have to cancel via the Google Play Store.
On your Android device, open the Google Play Store.
Click on the "Menu" button and then click on "Subscriptions."
Find Sundance Now in your list of subscriptions and press the "Cancel Subscription" button twice.
Cancel your subscription with Amazon Prime.
You might also have signed up to Sundance Now as an extra channel with your existing Amazon Prime Video subscription. You can remove the Sundance Now channel while still keeping the rest of your Amazon Prime membership. Here's how:
Log in to your Amazon Prime account and then head to the Video Subscription settings.
Look for the button marked Manage Your Prime Video Channels and then find Sundance Now in the list of channels.
Click on the Cancel button and confirm your decision.
Cancel your subscription with PayPal.
If you happened to sign up for Sundance Now via PayPal, you'll actually need to log in to your PayPal account and make sure to cancel the automatic payment to Sundance Now. If you don't do this, the payment will continue to be taken out of your account each month.
Can I restart a canceled Sundance Now subscription in the future?
Maybe you only want to cancel your Sundance Now subscription temporarily and would like to rejoin the service in the future. Is this possible? Absolutely. Canceling your account simply means that you won't be billed for the service and you won't be able to access the content anymore. If ever you want to sign up again for Sundance Now, you can do so using the same email address as before to get access to your old account.
What are some alternatives to Sundance Now?
Sundance Now is a great service for people who like foreign films, true crime documentaries, and interesting shows, but there are plenty of other streaming platforms out there that you might like to switch to. If you're thinking about canceling Sundance Now due to the service's lack of content, here are some alternatives that might interest you.
Try Hulu.
One of the issues that some people have with Sundance Now is that it has a pretty small content library. If you want to have much more stuff to watch, opt for Hulu. It's almost the same price as Sundance Now, but comes with way more content and tens of thousands of hours of films and shows in all genres.
Try Max.
Another alternative to Sundance Now is Max. This service is a little more expensive than Sundance Now per month, but it provides access to a huge list of high-quality shows and movies, from high-quality drama series like Mare of Easttown and We Own This City to thrilling horror films like Barbarian.
Try Paramount+.
Looking for a streaming service that is around the same price as Sundance Now and still offers lots of fun content to please the whole family? If so, Paramount+ could be the one for you. If you sign up for the ad-supported plan, you'll pay less for this service than you would for Sundance Now, while accessing thousands of hours of shows, from Star Trek spin-offs to Survivor.
Our Takeaway: Canceling your Sundance Now subscription is quick and easy.
We live in an age of streaming services, with lots of different platforms all vying for your money and attention. It's perfectly normal that you might like to cancel one service before signing up for another, or cut back on one or two services to save some money each month.
Whatever your reasoning happens to be, it's really easy and convenient to cancel a Sundance Now subscription. You can complete the whole process in just a couple of clicks and then sign back up again in the future, if you want to.
Khadija Bilal • Author
Khadija Bilal is an accomplished writer with over a decade of experience under her belt. Having developed a versatile writing style that allows her to tackle a wide range of topics, Khadija has several publications to her name. Khadija's expertise includes in-depth guides and how-to articles.
Lisa Holden • Editor
Lisa Holden is an editor and creative based in Houston, TX. Lisa holds a BA in African-American Studies from Temple University and has spent her career working in news publications and magazines, even founding a magazine herself. When she's not editing or working on one of her many creative endeavors (whenever that is), she enjoys traveling to new places and biking on sunny days.