Streaming Services
Crunchyroll
Free trial
Crunchyroll Free Trial: How To Get Crunchyroll Free Trial in 2024
By Staff • Updated Dec 04, 2023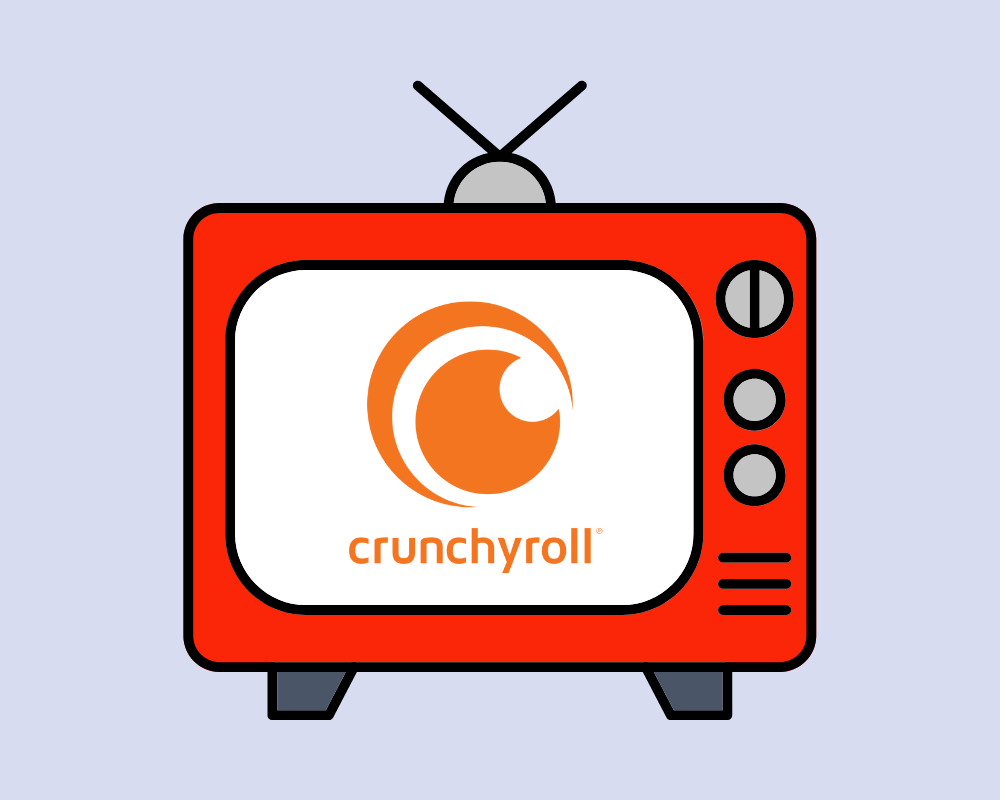 Crunchyroll is one of the best-known anime-focused streaming services out right now, and since its launch in 2006, it's gained over 10 million subscribers. It houses over 1,200 titles in its library consisting of anime, East Asian dramas, and manga. And with a premium account, you get access to everything in the library completely ad-free. With so many benefits to a Crunchyroll account, you may be wondering, is there a free trial?
Keep reading to learn more about the Crunchyroll free trial and how to sign up for one today.
How long does the Crunchyroll free trial last?
The Crunchyroll free trial is available for premium accounts and lasts for 14 days, so you have two weeks to catch up on your favorite anime. Once the free trial ends, you'll be billed based on the plan you picked, so be sure to cancel within those two weeks if you want to avoid the monthly subscription fee.
New episodes one hour after they air in Japan
New episodes one hour after they air in Japan
If you want to use Crunchyroll but don't want to pay for another subscription, Crunchyroll also offers a free account tier that will give you access to most of the content library, but with ads.
How to sign up for a Crunchyroll free trial
Signing up for Crunchyroll's free trial is easy—you just have to follow these 4 steps:
Step 1: Go to Crunchyroll's website and pick a plan

Source: Crunchyroll
Step 2: Use your email address to create an account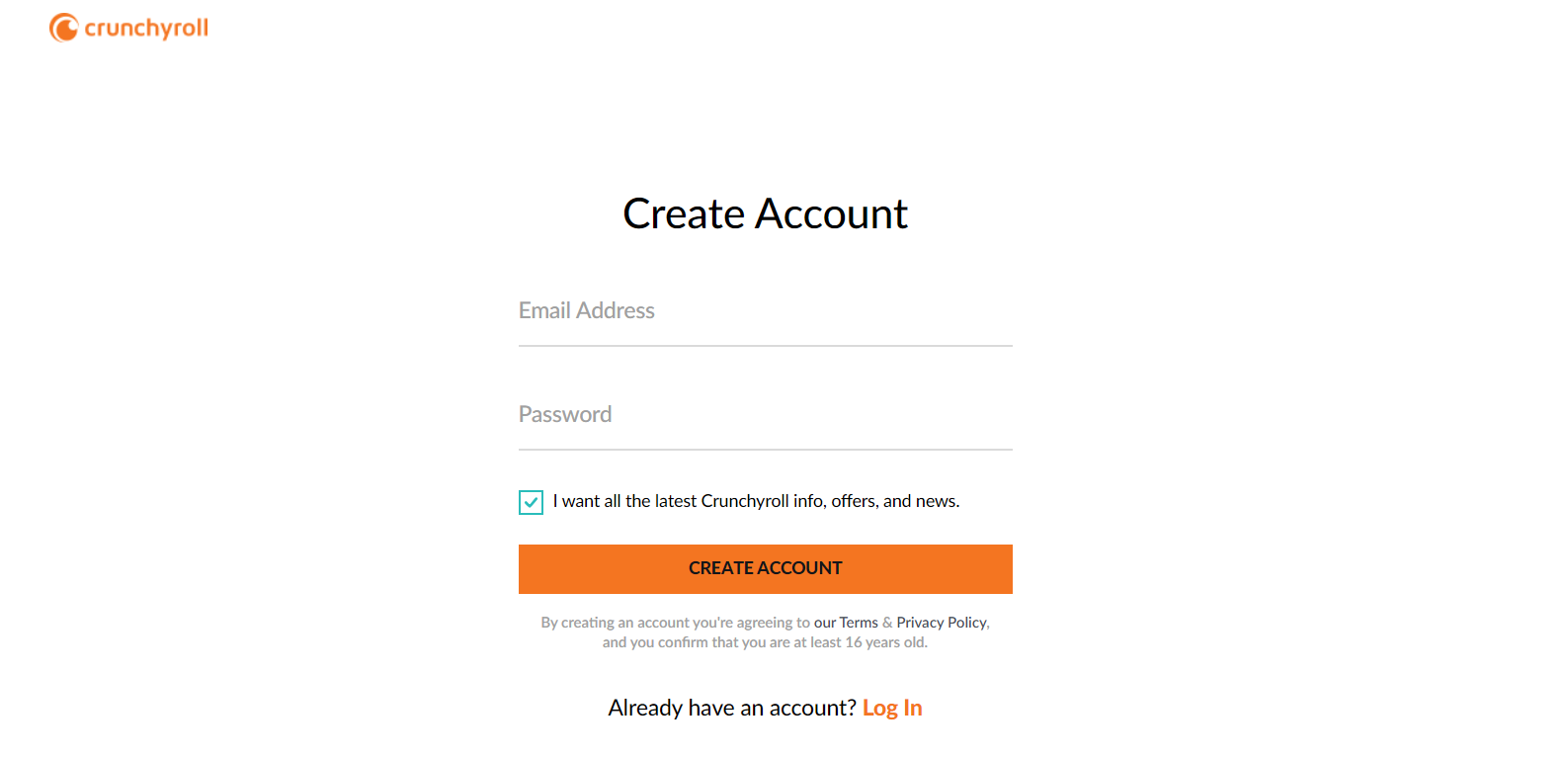 Source: Crunchyroll
Step 3: Add your payment information (you won't be charged until after the trial ends)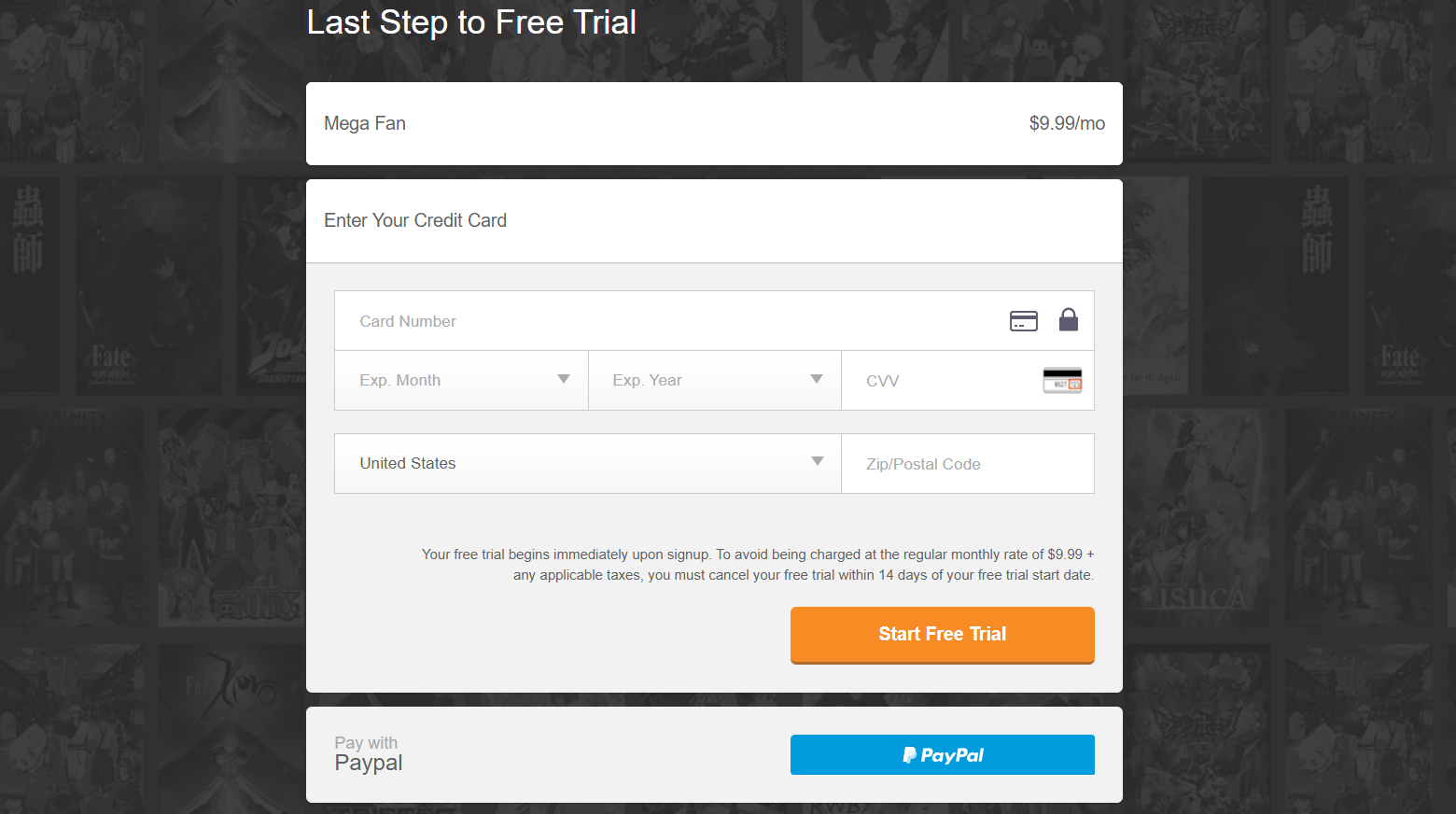 Source: Crunchyroll
Step 4: Start streaming!
What devices does Crunchyroll support?
Crunchyroll is supported by most devices, including:
Mobile Devices: Apple iOS and Android
Gaming Consoles: Nintendo Switch, Xbox, PlayStation 4, and PlayStation 5
Media Players: Apple TV, Google TV, Android TV, Roku TV, Amazon Fire TV, Windows Apps
Check out their page on device support here.
How does Crunchyroll's free trial compare to other streamers'?
Crunchyroll's two-week free trial is on the longer side compared to other streamers. DirecTV Stream, for example, only offers a 5-day free trial, while Fubo and Vidgo offer 7 days. Still, there are a handful of streamers that offer longer free trials than Crunchyroll, including Amazon Prime's 30-day trial.
What can I watch on Crunchyroll?
Crunchyroll houses some of the best anime out right now, including Attack on Titan, Jujutsu Kaisen, and Hell's Paradise. You can browse their collection by genre like action, slice of life, and drama—you can also search for seinen, shonen, and shojo titles.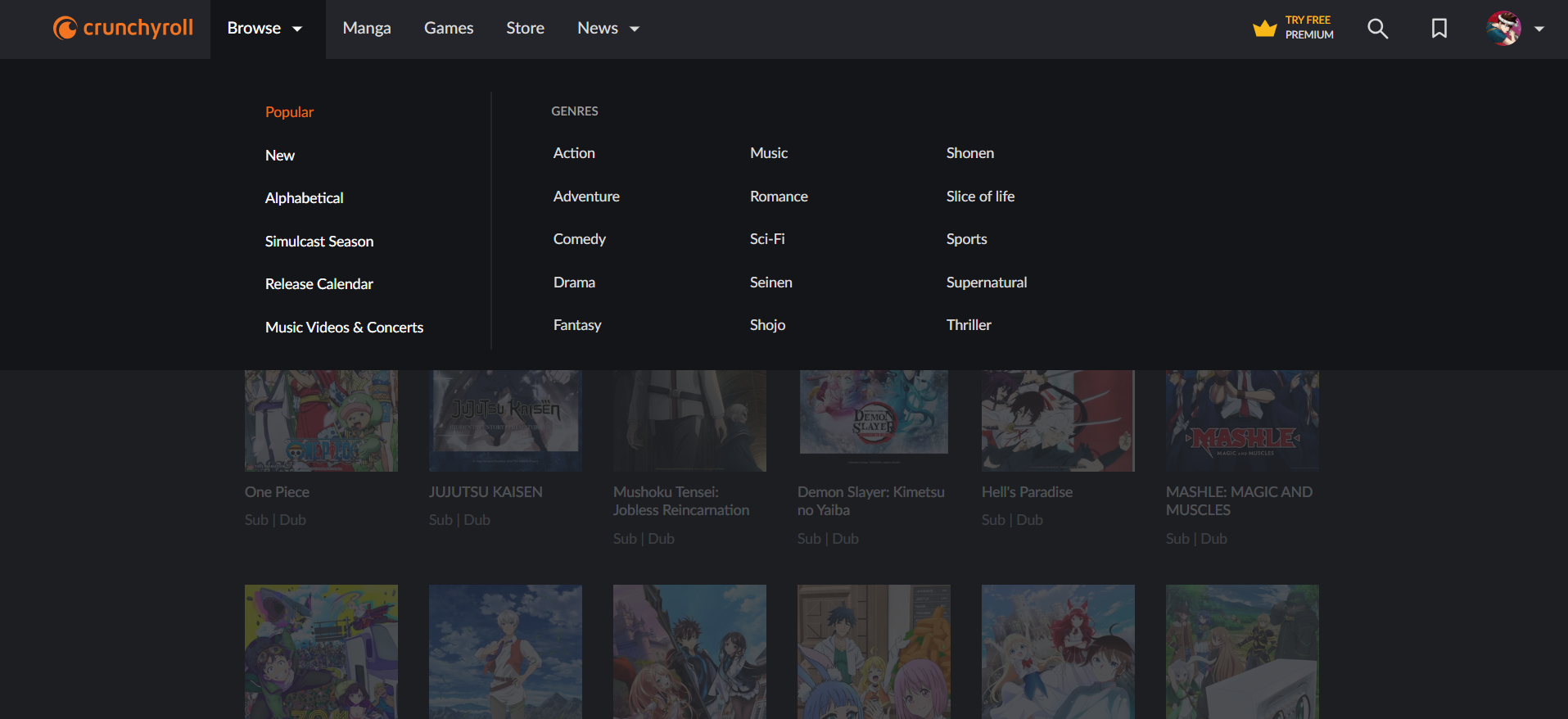 Source: Crunchyroll
Be sure to check out Crunchyroll's release calendar where you can stay up-to-date with new and upcoming titles. With Crunchyroll, you'll never miss out on your favorite (or new favorite) anime.
Lisa Holden • Author
Lisa Holden is an editor and creative based in Houston, TX. Lisa holds a BA in African-American Studies from Temple University and has spent her career working in news publications and magazines, even founding a magazine herself. When she's not editing or working on one of her many creative endeavors (whenever that is), she enjoys traveling to new places and biking on sunny days.