DirecTV Stream Simultaneous Streams 2022
By Tara K • Published Jun 28, 2022
Updated Jun 28, 2022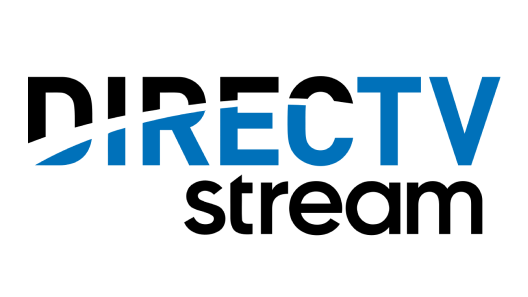 If you're a recent cord-cutter looking for a great streaming service to replace your old cable subscription, DirecTV Stream is a fantastic choice for many reasons.
Wondering how many simultaneous streams are included in your DirecTV Stream subscription? We've got all the answers you need below, so keep reading!
How Many Simultaneous Streams Do I Get with DirecTV Stream?
When it comes to simultaneous streams, DirecTV Stream is unbeatable. Regardless of which subscription plan you choose, you'll get to stream on up to 20 devices at once that are connected to your home network. This makes it perfect for big families or large households.
You can also stream on up to 3 devices outside of your home network on mobile and streaming devices. Keep in mind, however, that you can only stream on 2 devices outside of your home network at once if they are connected to a TV.
Is There Any Way to Upgrade and Get More Streams with DirecTV Stream ?
No. Currently, there is no way for you to upgrade your subscription and get more streams.
What Makes DirecTV Stream So Great?
There's quite a bit that makes DirecTV Stream stand out in a sea of streaming services. First of all, it's one of the only streaming services that offers a full selection of local broadcasting channels. This includes ABC, NBC, FOX, CBS… the whole shebang. Secondly, it's got amazing features, some of which we cover in this article. Lastly, it's got a great channel lineup, with up to 55,000 titles in its on-demand library to choose from. You also have the option to add HBO Max, SHOWTIME, STARZ, EPIX & Cinemax to your plan.
That said, DirecTV Stream is on the pricier side. If you're looking for something more budget-friendly, you're better off checking out Sling TV.
What Is There to Watch on DirecTV Stream?
DirecTV Stream offers four different plans at different price points, depending on how much you want to get out of your streaming experience. The cheapest plan, the Entertainment plan, costs $69.99/month and offers 65+ channels to choose from, including Disney, ESPN, USA Network, CNN, Animal Planet and much more.
In terms of the on-demand content, you'll find plenty of TV shows and movies like The Batman, Inglourious Basterds, Save the Last Dance, and Sonic the Hedgehog 2. You'll find titles from plenty of movie franchises like Harry Potter, Marvel, DC, X-Men and Star Wars.
Any DirecTV Stream subscription also comes with a 72-hour rewind feature, which allows you to watch content from the channels included in your package for up to 72 hours after it has aired. Also, new subscribers can benefit from unlimited DVR so you can record as much content as you'd like, with recordings lasting you 9 months.
What Devices Can I Use to Watch DirecTV Stream?
Last but not least, you want to know if you can watch your favorite shows and movies on your favorite device. You can see a full list of DirecTV Stream's supported devices here.
Tara K
Tara Khudairi is a freelance content writer and copywriter based in Toronto. Since 2014, she has contributed to brands and blogs alike to tackle popular topics relating to technology, personal finance, entertainment, travel and lifestyle. Whether it's the latest streaming service or cryptocurrency, she's passionate about making the complex simple. When she's not busy typing away, you'll find Tara watching Netflix's latest true crime doc or a classic 90's horror flick.