ExpressVPN Free Trial: How To Get an ExpressVPN Free Trial in 2024
By Staff• Edited by Lisa Holden • Updated Dec 04, 2023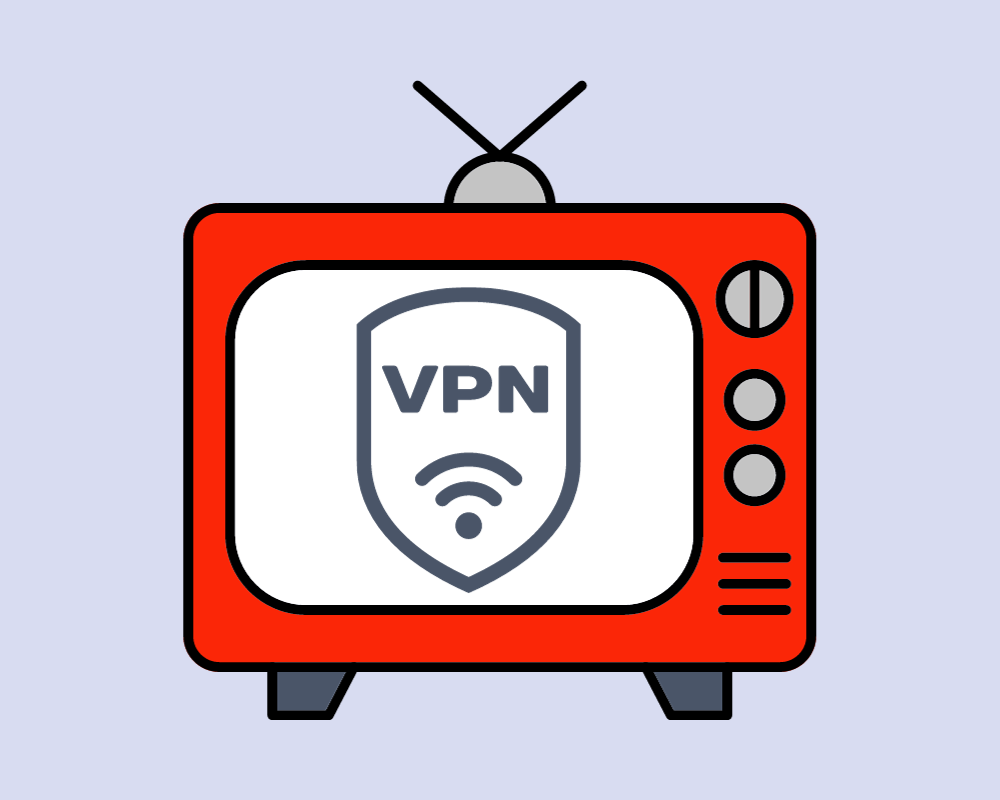 ExpressVPN has steadily become one of the most popular VPN services in the world, servicing over 90+ countries. VPNs like ExpressVPN are able to protect your internet browsing by by routing your internet traffic through encrypted tunnels to servers remotely located in various places around the world—giving you ease of mind while online.
If you're interested in testing out ExpressVPN, you might be wondering does it offer a free trial? Keep reading to learn more.
Is there an ExpressVPN free trial?
Kind of! ExpressVPN doesn't offer a traditional free trial like other services, but they do have a 30-day moneyback guarantee. This means that you can subscribe to ExpressVPN for one month, and if you're not a fan, you can get a full refund within your first 30 days.
How long does the ExpressVPN trial last?
Per ExpressVPN's 30-day moneyback guarantee, you have one month to try out the platform, and if you don't like it, you can receive a full refund.
Unlock streaming services from around the world
How to subscribe to ExpressVPN
You sign up for ExpressVPN in 5 easy steps:
Step 1: Go to ExpressVPN's website and click 'Get Started'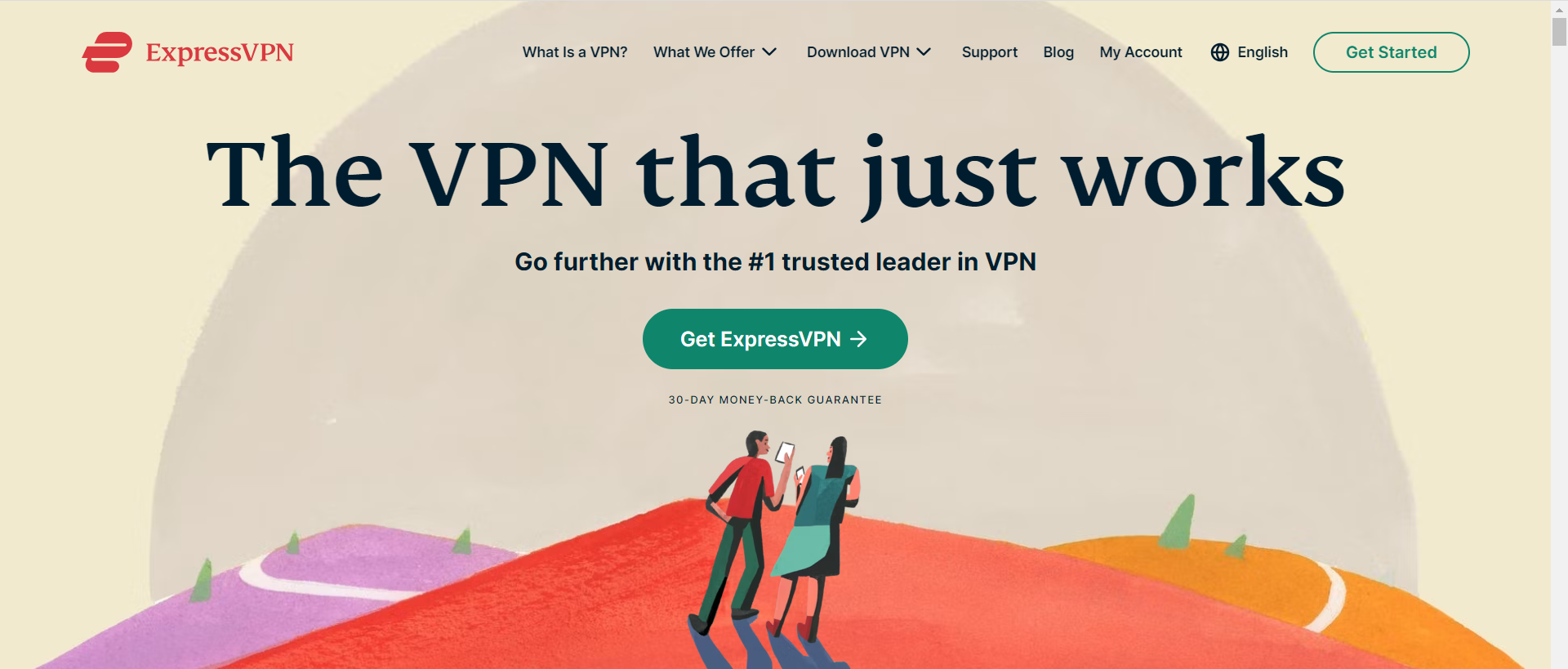 Step 2: Choose the plan you want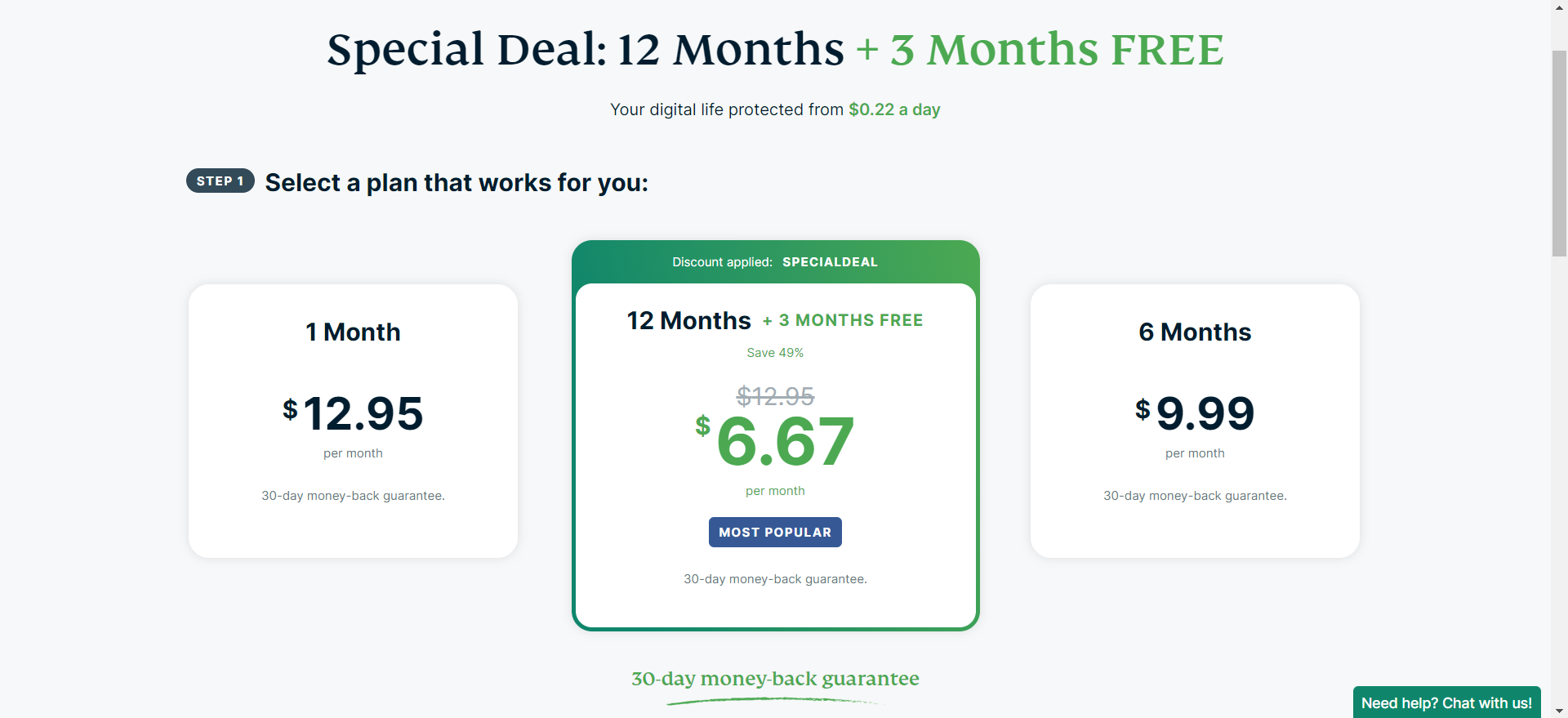 Step 3: Enter your email address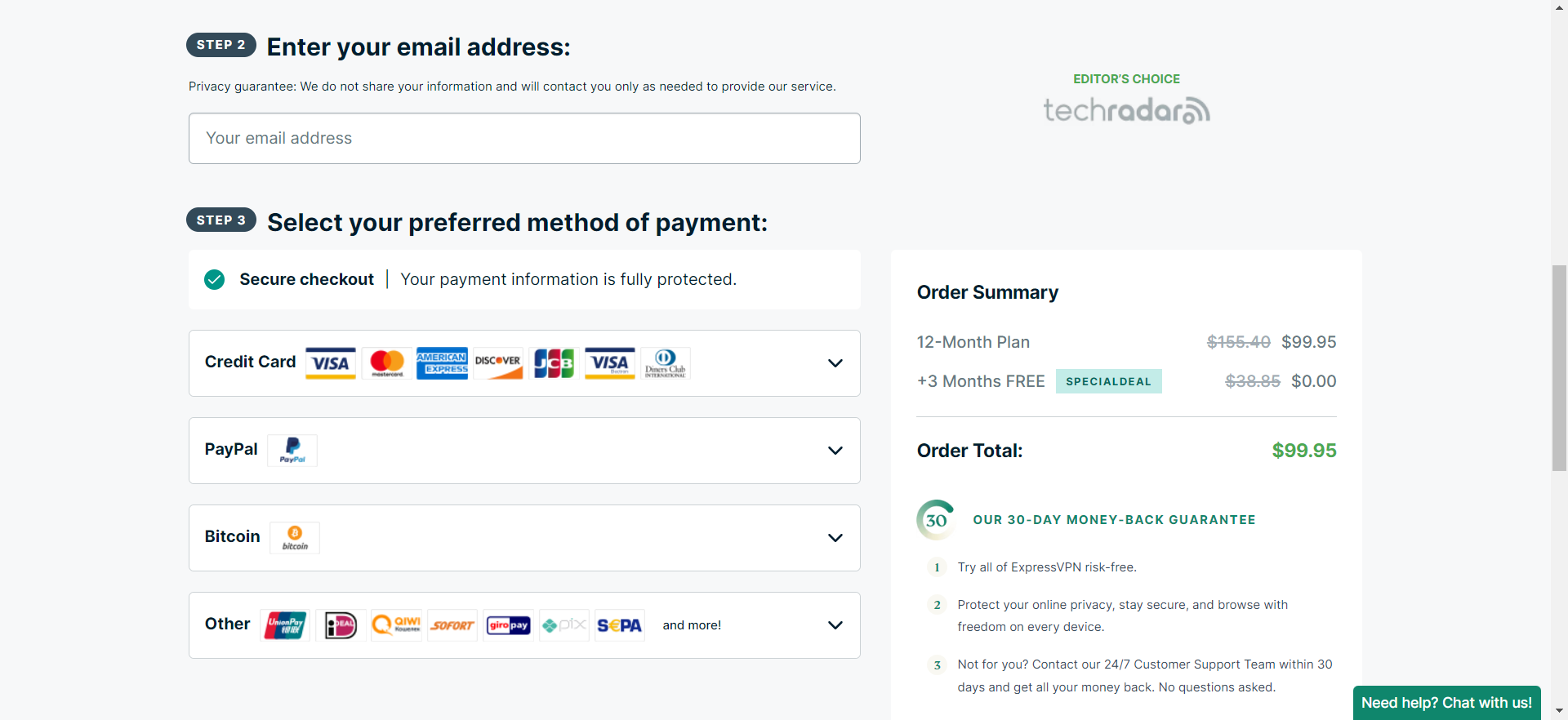 Step 4: Enter your payment information
Step 5: Start browsing!
Does ExpressVPN have other deals?
Right now, ExpressVPN is running a deal where you can get 3 months free if you purchase their 12-month plan. Paying a year for ExpressVPN up front saves you 50% on the service compared to paying monthly, with extra 3 months free.
Unlock streaming services from around the world
What device support does ExpressVPN have?
You can install ExpressVPN on the following operating systems:
Windows/Mac
iOS/Android
Routers
Chromebooks
Kindle Fire, Nook HD
Linux
Apple TV
Android TV
Amazon Fire TV
Xbox, PlayStation, Nintendo Switch
other smart TVs and more
How does ExpressVPN's free trial compare to other VPN services?
ExpressVPN's 30-day moneyback guarantee is on the same playing field as other VPN services. par with other VPN services. NordVPN, a top competitor, and IPVanish also offer 30-day moneyback guarantees for new users.
Davan Hamilton • Author
Davan Hamilton is an editor and writer based in Jacksonville, FL. Holding a degree in Interdisciplinary Studies, her writing spans a wide range, from essays on film criticism and analysis to surreal poetry. When she's not glued to her computer, you can find her building endless amounts of Lego sets, binge-reading manga, or playing with (fighting) her cat.
Lisa Holden • Editor
Lisa Holden is an editor and creative based in Houston, TX. Lisa holds a BA in African-American Studies from Temple University and has spent her career working in news publications and magazines, even founding a magazine herself. When she's not editing or working on one of her many creative endeavors (whenever that is), she enjoys traveling to new places and biking on sunny days.