Streaming Services
Hulu
Netflix
Max
Review
Max Review 2023
By Staff, Deja Harris• Edited by Lisa Holden • Updated Nov 17, 2023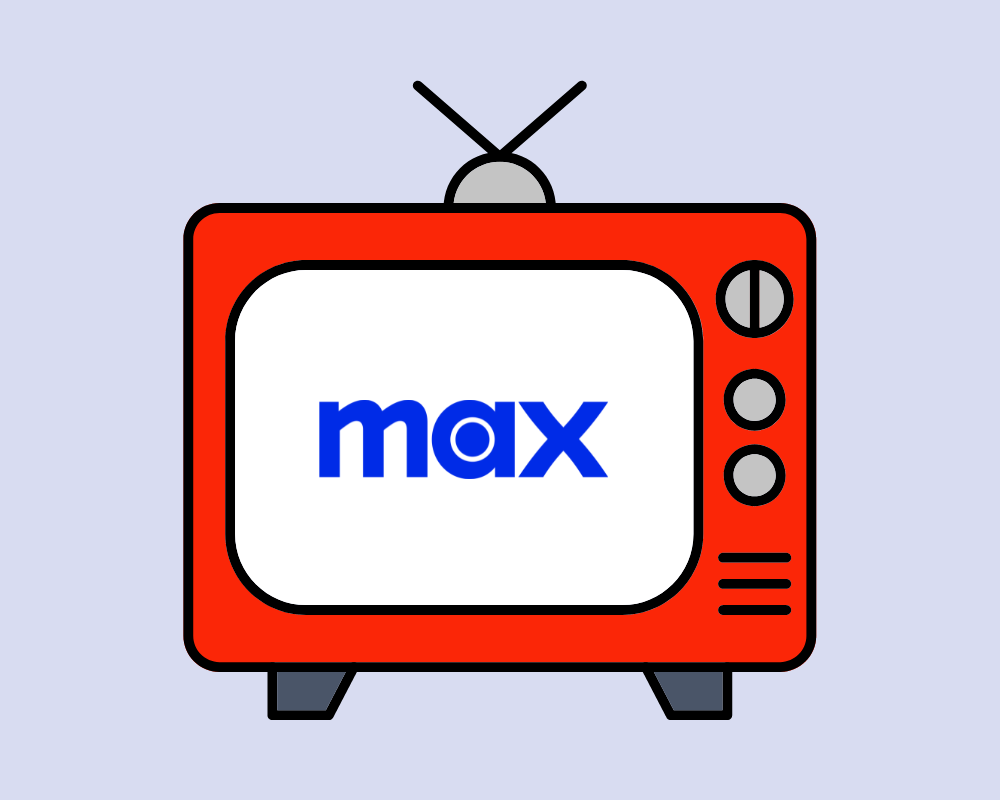 Its boundary-pushing original content helped redefine TV programming, and in 2022, HBO marked a half-century of delivering premium shows and movies to American households. Over the past decade, the network followed a winding path to arrive at its current streaming platform. And our Max review considers whether the journey paid off.
What content does Max have?
After a recent merger with Discovery+, Max now has 35,000+ hours of content in its library, including HBO originals as well as 3rd-party content.
Launched as an on-demand streamer, Max has since added live soccer games to the platform.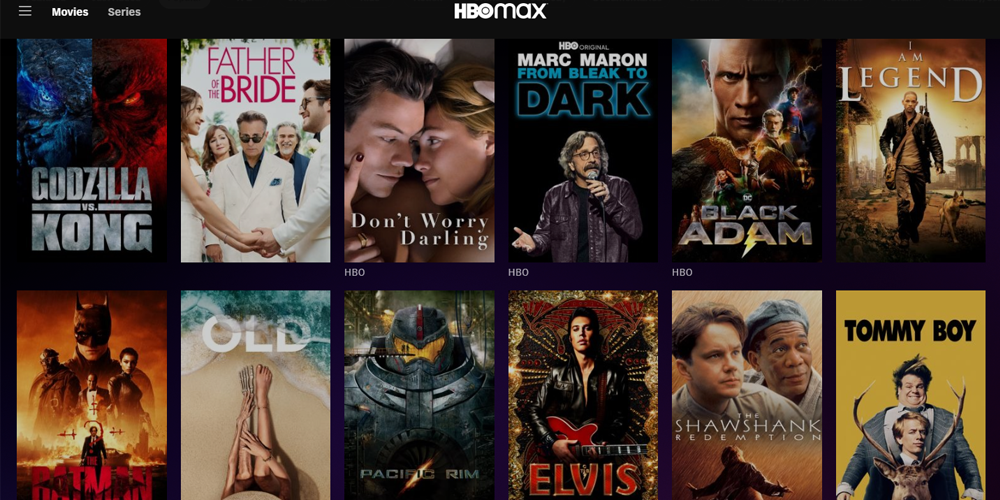 What movies are on Max?
HBO produced the first movie ever made for a cable network — The Terry Fox Story — in 1983, and 600+ films and specials since then. Third-party content providers include The Criterion Collection, Sony Pictures, and Studio Ghibli. You also get the entire James Bond collection.
Some popular movies currently are:
The Batman
Black Adam
Elvis
Old
For more, check out the 50 Best Movies on Max right now.
What TV shows are on Max?
HBO's forte for producing mature TV shows full of sex, violence, and f-bombs put it on the map. And all those shows are available on-demand on Max. It's also the only place you can stream all 10 seasons of Friends and all 26 seasons of South Park.
Some original and award-winning shows on Max are:
The Sopranos
The Last of Us
Succession
The White Lotus
What sports are on Max?
Max has always had great sports docs, movies, and shows. But it was announced last March that Max would be the exclusive live streamer of 20+ US Women's and Men's National Team soccer matches. If soccer's your jam, then Max is your one-stop destination to keep up with the sport.
What live TV options are on Max?
The live (or linear) HBO channels are not available on Max. Live shows and events are usually available within 24 hours. And most HBO shows hit Max when they premiere on HBO.
How is Max's interface and usability?
Max got off to a rocky start with its apps, including being the lowest-rated streaming app in Apple's App Store. And while it's not as responsive as Netflix, it's not as sluggish as it used to be.
Since rebranding from HBO Max, Max seems to have expanded its navigational abilities, with main hubs including Home, Movies, Series, HBO, and New & Notable — plus Downloads if you're on a mobile device. The secondary navigation menu adds more categories to choose from, such as Food & Home, Drama! Drama! Drama!, and HBO Highlights. You can also browse about 20 genres, about 20 collections, or about 20 brand hubs, which include DC, TLC, Discovery, and Studio Ghibli.

How does Max compare to other services?
Max took home the most Emmys last year, which speaks to the quality of its original content. Its ad-supported plan is a few bucks more than similar plans from Netflix and Hulu. But its ad-free plan is close in price to Hulu's and Netflix's standard plans. You can also watch up to 4 screens at once, compared to 2 screens with Netflix and Hulu's standard plans.
| | Max | Netflix | Hulu |
| --- | --- | --- | --- |
| Free Trial | No | No | 7 days (Hulu without Live TV) |
| On-Demand Movies and Shows | Yes | Yes | Yes |
| Original Content | Yes | Yes | Yes |
| Live TV Channels | No | No | No |
| Number of Streams | 2-4 | 2-4 | 2-Unlimited (with add-on) |
| Ads (Standard Plan) | Yes | Yes | Yes |
How to get Max?
You can get Max directly through Max.com, select cable TV providers, or as an add-on to Amazon Prime Video, DirecTV Stream, Hulu, and YouTube TV. You can also subscribe to Max through the following app stores:
Amazon Appstore
Apple App Store
Google Play
Roku Channel Store
Samsung TV
Where is Max available?
Max is expanding its global availability, so always check the official site for updates. It is currently available in the United States (and select Territories), Mexico, about 30 countries in Europe, and about 40 countries in Latin America and the Caribbean.
Is your country not covered? You can use ExpressVPN to sign up and watch from where you are.
Is Max good for families?
When thinking of HBO, people may first think of "mature content". And with shows like The Sopranos, Sex and the City, and Euphoria, who can blame them? But HBO's very first original series — which premiered 40 years ago last month — was Jim Henson's Fraggle Rock. You know, Muppets.
And speaking of Muppets, 4 decades later, Max is the only streaming service where you can watch Sesame Street on demand.
How many profiles can you have on Max?
You can create up to 5 profiles on Max and there are 2 types of profiles: Adult and Kid.
What parental control options are on Max?
When creating a Kid profile, you assign it a PIN. Anytime you switch to a Kid profile, you need to enter the PIN to exit Kid's mode. This ensures only kid-friendly content is accessible to young viewers if you're not in the room. (And it remains locked even after rebooting the app.)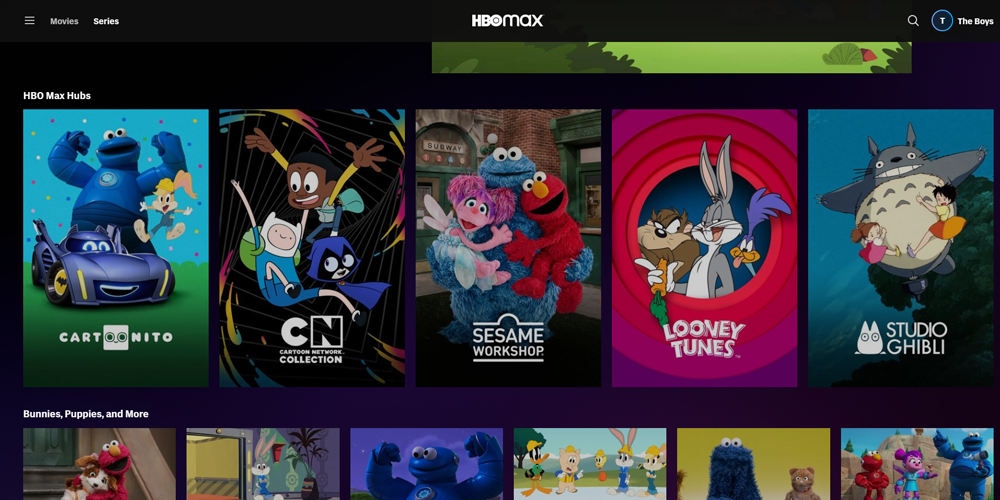 Who is Max best for?
While Max has a fair amount of content for kids, great sports shows and documentaries, and a top-notch library of movies, the HBO original series is where it truly shines. And most of them are dramas intended for a mature audience.
Like HBO itself, it won't satisfy all your TV needs — especially if you want local news, live TV, or sports. But if you're looking for sophisticated, uncut content, Max is definitely worth checking out.
Douglas Wright • Author
Douglas Wright is a freelance writer based in Japan. A former web designer and technical writer, he left beautiful Vancouver for bustling Tokyo, where he spent a decade recruiting for software and high-tech firms. No longer commuting through the world's busiest train station, he writes fiction and a wide range of formats for clients around the world. When he gets AFK, he's either outdoors with his two boys, streaming a show with his wife, or reading a book over a French-pressed, hand-ground coffee.
Lisa Holden • Editor
Lisa Holden is an editor and creative based in Houston, TX. Lisa holds a BA in African-American Studies from Temple University and has spent her career working in news publications and magazines, even founding a magazine herself. When she's not editing or working on one of her many creative endeavors (whenever that is), she enjoys traveling to new places and biking on sunny days.