Streaming Services
Max
Apple TV+
Comparison
Max vs. Apple TV+ in 2023
By Staff• Edited by Lisa Holden • Updated Aug 01, 2023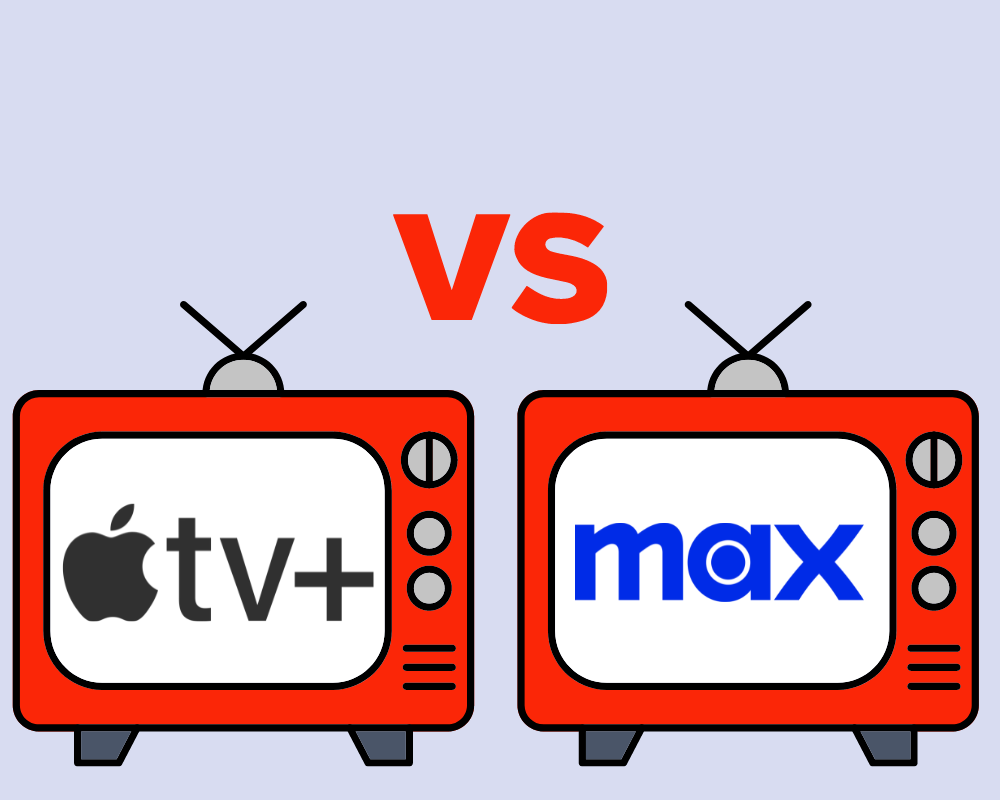 There are so many streaming services to choose from that it can be hard to understand which ones are right for you and your lifestyle. When it comes to premium streamers, Max and Apple TV+ are two top contenders. They both have amazing original shows and movies that you can't find anywhere else, and a relatively affordable price tag, at least compared to the cost of cable.
Stuck between these two choices? In this comparison of Max vs. Apple TV in 2023, we'll be taking a look at some of the details about each one, and explain which service may be better for you. Let's get into it!
Max And Apple TV+ Compared
| | Max | Apple TV+ |
| --- | --- | --- |
| Base Price | Ad-supported: $9.99/month | |
| Ad-free: $15.99/month Ultimate Ad-free: $19.99/month | $6.99/month | |
| Free Trial | No | 7 days |
| Simultaneous Streams | 2 with Ad-supported and Ad-free, 4 with Ultimate Ad-free | 6 |
| On-Demand Content | Yes | Yes |
| Live Channels | No | No |
| Local Channels | No | No |
| Sports Channels | No | Yes |
Pricing And Plans
When it comes to pricing, Apple TV+ has the lower overall cost, so it's a good option if you're on a tight budget. Their only subscription option is actually ad-free, too, so it's an even better option if you don't like it when ads interrupt your viewing experience.
Max is a bit more complicated. You'll pay $9.99/month or $99.99/year for an ad-supported plan, $15.99/month or $149.99/year if you want an ad-free plan, and $19.99/month or $199.99/year for the ultimate ad-free plan. If you compare the Max ad-supported plan to Apple TV+, which has no ads, that's quite the jump in price.
Still, Max is still not that expensive overall, coming in at about the same cost as Netflix for the ad-free plan. And since it does have a larger content library than Apple TV+ (more on that later), the value is definitely still there for anyone who's interested in what Max has to offer.
Content Comparison: Max vs. Apple TV+
Overall, we'd say that Max has the edge when it comes to overall content. This is because it has a ton of original shows, a full library of HBO programming from the last few decades, and new content from their recent merger with Discovery+. Not only that, but you'll also get tons of top blockbuster movies from WarnerMedia and its subsidiary film studios.
On the other hand, Apple TV+ has a much more slim content library. However, it's definitely fair to say that what it lacks in quantity, it makes up for in quality. Apple TV+ is home to some of the best shows and movies to come out in the past few years. It's also the new broadcast partner of Major League Soccer (MLS), which is a recent development! Let's get into the details.
Sports content compared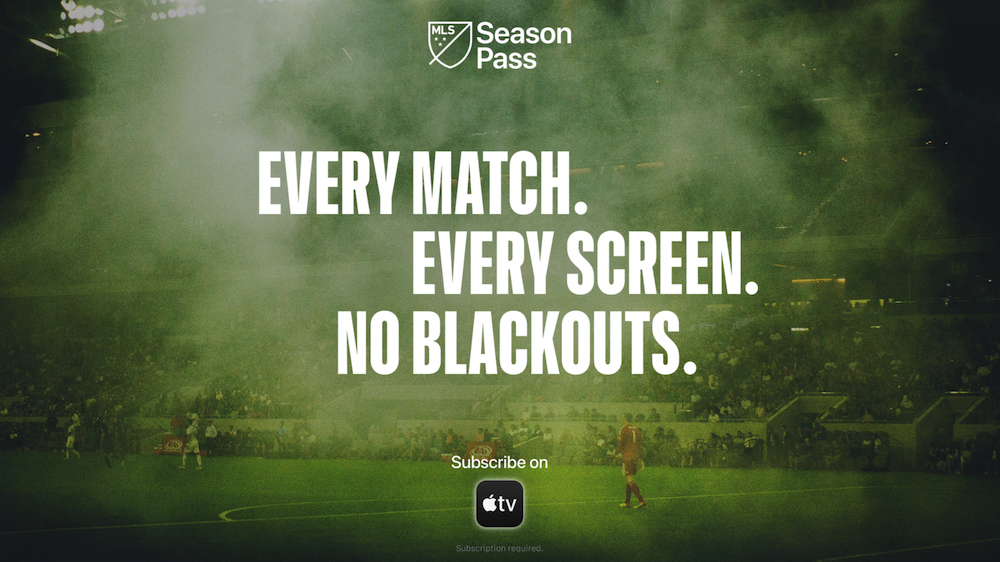 When it comes to sports content, Max is pretty limited. It has a few sports-focused documentaries, but that's about it. Apple TV+, on the other hand, has a lot more to offer. It's the exclusive home of Friday Night Baseball during the MLB season, which is great for baseball fans.
Apple TV+ also just recently signed a deal with the MLS, to offer full coverage of games for all 36 MLS teams, with no blackouts or other restrictions. If you have Apple TV+, you can add MLS Season Pass for $12.99/month or $79/season. If you don't have Apple TV+, this will cost you $14.99/month or $99/season.
Which Has The Better On-Demand Library?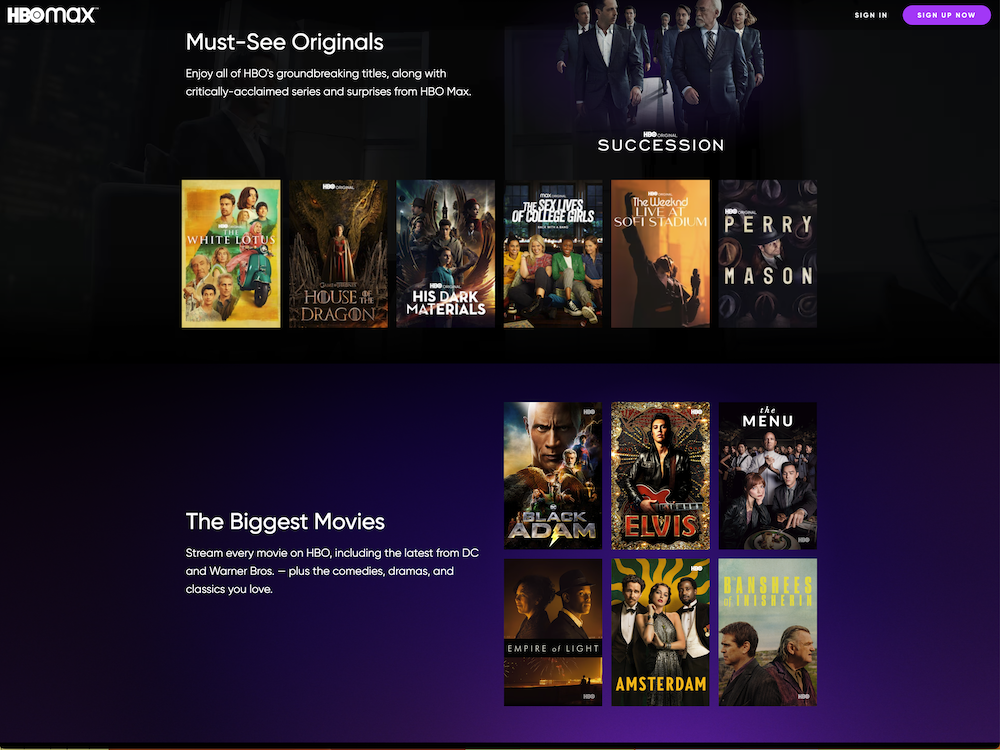 We have to go with Max on this one. It's hard to compete with their lineup of old and new prestige TV shows and Max Originals. Some of their top titles include Game of Thrones and its prequel House of the Dragon, as well as The White Lotus, Succession, The Wire, and more recently, the critically-acclaimed video game adaptation The Last Of Us. Want some more insights into what's available? Check out our list of the best 40 movies on Max right now.
That's not to say that Apple TV+ doesn't have some excellent content. In fact, an Apple TV+ Original, CODA, won the Academy Award for Best Picture in 2022. Some of their other critically-acclaimed shows and movies include Ted Lasso, Foundation, For All Mankind, and Severance. Check out our list of the 10 best Apple TV shows here for more recommendations.
There's lots of good stuff available, but Apple TV+ just doesn't have the same deep library as Max, so if you're a big binge-watcher, you may run out of Apple TV+ shows and movies pretty quickly.
Do Both Services Have A Free Trial?
No. Max doesn't currently offer a free trial. However, Apple TV+ does. You can get a free week-long trial by simply signing up on their website. You can also get a free one-month trial if you're an Apple One member, and a 90 days of free Apple TV+ with the purchase of most qualifying Apple devices.
Other Features Compared
Beyond their streaming libraries, there are some other important differences between Max and Apple TV+ that may help swing your decision one way or the other. Let's get into some more details about the features each streamer offers in 2023.
Cloud DVR and offline viewing
Since they're primarily VOD (Video On Demand) services, neither Max or Apple TV+ offer a cloud DVR. That's because you can simply watch any of their shows or movies on-demand. Apple TV+ also offers replays for MLB Friday Night Baseball games, as well as full match replays for MLS games if you're an MLS Season Pass member.
Both services also support offline viewing, too. You can download movies and shows to your phone or tablet to watch them while you're disconnected from the internet. With Apple TV+, you can download and watch shows and movies offline for up to 30 days.
Max lets you download up to 100 episodes or movies, which will be available for 30 days. However, once you start watching a piece of content, you'll only have 48 hours to finish it, so keep this in mind while downloading shows and movies.
Simultaneous streams
We'd say that Apple TV+ definitely has the edge here for large families. It allows you to stream on up to six devices at once. Max, in contrast, is limited to just two or four streams, depending on your plan. If your household watches a lot of TV, Apple TV+ may be a better option for you.
Supported devices
Overall, device support is pretty similar between Max and Apple TV+. Both streamers support modern devices including:
iOS
Web browsers
Amazon Fire TV
Google TV + Chromecast
Roku
Apple TV
PlayStation and Xbox gaming consoles
Most smart TVs from LG, Samsung, and VIZIO
Select set-top boxes
However, the biggest difference is that Apple TV+ does not support Android smartphones or tablets, only iPhones and iPads. This is pretty unfortunate if you're an Android user. You can still watch Apple TV+ on your phone or tablet, but you'll have to use the Apple TV+ website instead of a dedicated app, which doesn't provide the best viewing experience.
Our Verdict: Max Is Better Than Apple TV+
It may be a bit more expensive, particularly if you want an ad-free experience, but we think that Max is the better overall choice when compared to Apple TV+. It offers an enormous library of critically-acclaimed content that you won't find anywhere else, including both new HBO shows like Succession, and older shows like The Wire and The Sopranos. You can sign up now and give Max a try, or check out our full Max review if you want more info.
Apple TV+ is still a great choice, though, especially if you want to check out Apple TV+ Originals, or if you're a Major League Soccer fan. It's just a bit more niche than Max, so we think that it's not the very best choice for most cord-cutters. Don't just take our word for it, though. You can click here to sign up, get a free 30-day free trial, and see for yourself!
Eric Liston • Author
Eric Liston is a content writer based in Columbus, Ohio. Since 2015, he's been writing about technology, cord-cutting, and helping everyday people save money. He also has expertise writing about medicine, dentistry, insurance, and a variety of other industries. No matter what he's writing, his focus is always on simplifying complex concepts and making them approachable for everyone. When he's not slamming away on his keyboard at his home office, you'll find Eric reading sci-fi novels, improving his disc golf game (he just hit his first 400-foot drive) and playing video games on his gaming PC.
Lisa Holden • Editor
Lisa Holden is an editor and creative based in Houston, TX. Lisa holds a BA in African-American Studies from Temple University and has spent her career working in news publications and magazines, even founding a magazine herself. When she's not editing or working on one of her many creative endeavors (whenever that is), she enjoys traveling to new places and biking on sunny days.