Movies and Shows
Hulu
Amazon Prime Video
Max
How to watch
How To Watch Euphoria in 2023
By Staff, Deja Harris• Edited by Lisa Holden • Updated Nov 04, 2023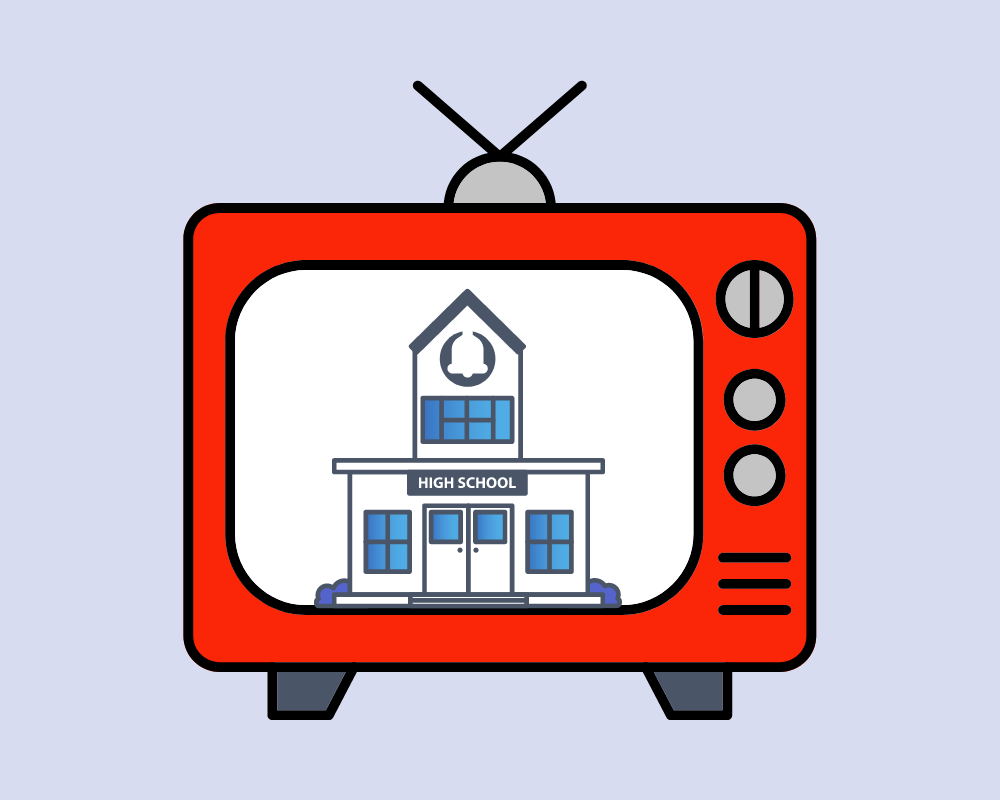 Euphoria is one of the most-watched TV shows today. With its record-breaking viewership, it's no wonder many people get curious about this drama that's constantly talked about both in the real world and on the internet.
Although Euphoria is exclusively aired on HBO, you can still watch all episodes of Euphoria via Max, Hulu, Amazon Prime Video, and even AT&T.
In this article, we'll help you find the most suitable way for you to finally watch the most-tweeted-about TV show of 2023.
Watch Euphoria with Max.
Both seasons of Euphoria are exclusively aired on HBO… technically. If you want to watch all episodes online, you'll have to get a monthly subscription to Max (however, there are a few workarounds, which we'll discuss in a minute).
Max, formally known as HBO Max, is an on-demand streaming platform by HBO that includes everyone's favorite shows and films. Aside from the originals created exclusively for Max, the platform also streams exclusive movie releases from Warner Bros. after six weeks of showing in theaters.
What are Max's plans & pricing?
What are Max's features?
Max was launched in 2020, and this platform gives you access to more content that's not usually included in the standard HBO cable plan. After subscribing to Max, you're free to watch anything from its streaming library which features over 35,000 hours of premium content.
Max also allows up to four simultaneous streams. This means you're free to share your Max account with friends and family, and you all can watch Euphoria at the same time with a maximum of four devices.
Max also lets you download episodes of Euphoria for offline viewing, but this feature is only available to subscribers of one of the ad-free plans. The premium plan also lets you watch specific movies in 4K HD, as well as Warner Bros. films on the same day they are released in theaters.
What device support does Max have?
Max lets you access your account and stream premium content on a wide variety of devices. Here is a list of devices supported by Max:
Smart TVs - Samsung Smart TV, VIZIO, LG Smart TV
TV streaming media players - Android TV, Amazon Fire TV, Apple TV, ROKU
Game consoles - Xbox One, Xbox Series X, Xbox Series S, PlayStation 4, PlayStation 5
Other device support - iOS, Android, Chromecast, Web Browsers
Does Max have a free trial?
At the moment, Max doesn't offer free trials to users. However, they do have partnerships for third-party bundles that will allow you to watch HBO-exclusive content while subscribed to other on-demand streaming platforms.
Watch Euphoria with Hulu.
Another way to watch Euphoria in 2023 is by using Hulu. While Hulu does not have Euphoria on its platform, you can sign up for their free 7-day trial, which also gives you access to Max. That way you'll be able to watch Euphoria for 7 days, for free.
If you don't have a subscription to Max, you can watch Euphoria with Hulu for free. Hulu currently offers a 7-day free trial that already includes access to Max.
After the free trial, Hulu will begin charging for the monthly base plan, and an additional cost for the Max add-on, if you choose to continue.
What are Hulu's plans & pricing?
Award winning Hulu originals
Thousands of shows and movies
Award winning Hulu originals
Thousands of shows and movies
What are Hulu's Features?
Hulu is extremely popular because of its extensive on-demand streaming library of shows and movies. The best part about this platform is that it also allows you to get access to other exclusive shows like Euphoria with its current offering of third-party bundles such as Max.
The base plan of Hulu also allows two simultaneous device streams. You can also download content for offline viewing if you subscribe to their no-ad plans. These offers that are available even in their free trial let you watch Euphoria with ease and at no cost.
What device support does Hulu have?
Like Max, Hulu offers a wide range of supported devices, including Android and iOS phones and tablets that you can take on the go. Here are some devices where you can freely access Hulu:
Smart TVs - LG TV, Xfinity
TV streaming media players - Android TV, Amazon Fire TV, Apple TV
Game consoles - Xbox, Playstation
Other device support - iOS, Android, Chromecast, Web Browsers
Does Hulu have a free trial?
As mentioned earlier, Hulu does have a free trial that's good for seven days. You will have one week to try out their service, as well as get access to premium add-ons like Max that will let you stream Euphoria for free.
Free trials like this are extremely helpful, especially to those worried about taking a big leap. However, Hulu's free trial does not include their live TV and they only offer up to two simultaneous streams regardless of the subscription plan you choose.
Watch Euphoria with Amazon Prime Video.
You can also use Amazon Prime Video to watch Euphoria. However, this show is not included to stream for free in their standard streaming service.
This means that you'll have to rent or buy each season or episode individually. Currently, you can buy each individual episode as add-ons, or each season if you want to watch it through.
Watch Euphoria with AT&T.
Another way to watch Euphoria is through AT&T. They currently offer several packages that include free access to Max, including AT&T Unlimited Elite, and AT&T Unlimited Plus.
To get access to HBO via AT&T, just follow these instructions:
Go to max.com
Select "SIGN IN" at the top of the webpage.
Browse through the "Connect Your Provider" section to find AT&T.
Sign in to Max by entering your AT&T user ID and password.
Finally, create your Max profile and start streaming your favorite films and shows.
Hopefully, this article gave you the best options on how to watch Euphoria. Aside from Max, there are a few other, more creative ways to watch the show. If you want to find out about other great movies and shows to watch on Max, click here.
.
Sam Cook • Author
Sam Cook is a full-time content strategist by day, a part-time freelance content writer since 2015. In another life, he was a high school English teacher for nearly a decade. Based in sunny New Orleans, he writes long-form educational content on technology, including Insurtech, Fintech, HRtech, and content streaming.
Lisa Holden • Editor
Lisa Holden is an editor and creative based in Houston, TX. Lisa holds a BA in African-American Studies from Temple University and has spent her career working in news publications and magazines, even founding a magazine herself. When she's not editing or working on one of her many creative endeavors (whenever that is), she enjoys traveling to new places and biking on sunny days.