Streaming Services
Sling
Device Support
How To Watch Sling on Multiple Devices in 2023
By Staff, Deja Harris• Edited by Lisa Holden • Updated Oct 27, 2023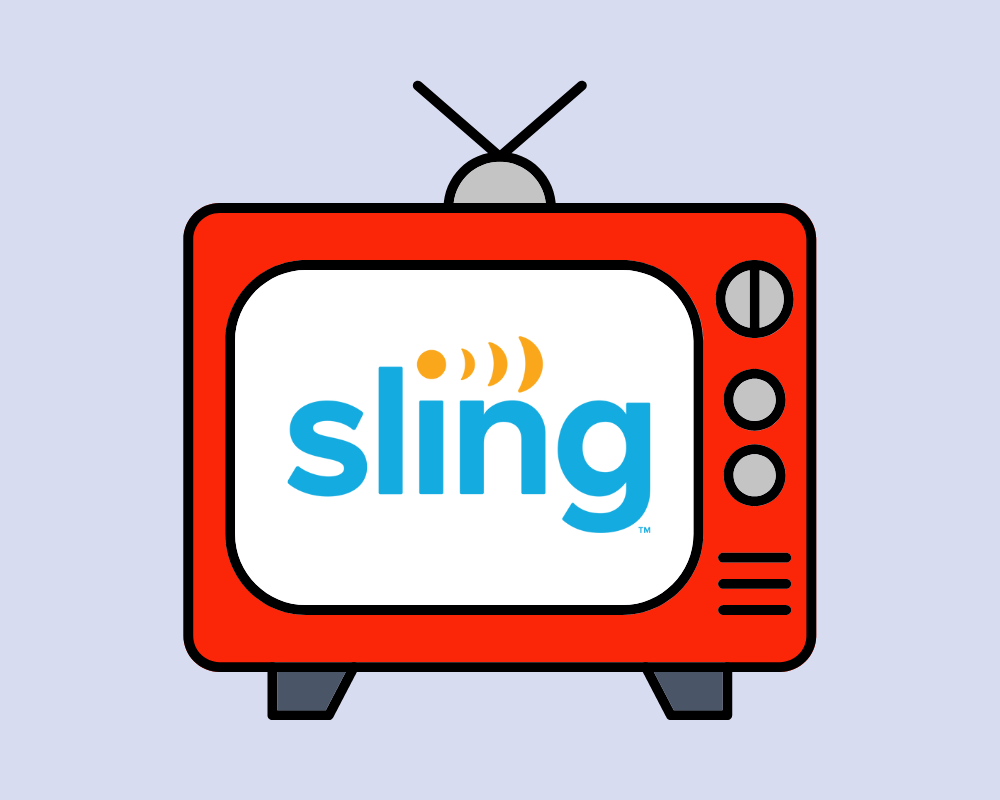 Since launching in 2015, Sling TV has become a fan-favorite among budget-friendly watchers. Its a-la-carte style subscription model has allowed it to price itself lower than other live TV streaming services like Hulu + Live TV and Fubo while still offering the option of plenty of add-on packages to customize your viewing experience further.
But what viewers, especially families, want to know is this: how can they watch Sling on multiple devices? In this guide, we'll walk you through all the ways you can get more streams with Sling TV.
How can I watch Sling TV on multiple devices?
The short answer is, it depends.
The factors that come into play are twofold: which Sling TV package you are subscribed to, and which channel you want to watch.
If you're subscribed to Sling Orange, you are limited to 1 stream at a time for every channel included in your package. Unfortunately, there is no way to get around this — not even if you stream using TV Everywhere.
If you're subscribed to Sling Blue, you get up to 3 simultaneous streams for all the channels included in your package, making it great for families or roommates. The same thing goes for Sling Latino and Sling International.
Here's where it gets a bit tricky. If you're subscribed to Sling Orange + Blue, you get up to 4 streams at once — the sum of what each of the packages allows — but the streaming limits per package still apply. This means that even with the Sling Orange + Blue package, you'll still only be able to watch exclusive Sling Orange channels on 1 device at a time and the Sling Blue-only channels on up to 3 devices at a time.
Is there a way to upgrade to get more streams with Sling TV?
Unfortunately, no. At this time, Sling TV does not offer any kind of upgrade to get more streams.
Which Sling TV package should I choose?
Sling Orange carries channels like Disney and ESPN, making it great for sports and families — but due to its 1 device streaming limit, sports and Disney can't be enjoyed at the same time, so keep that in mind.
Sling Blue carries Bravo, NBC, Fox, TLC, E! and more, making it the perfect choice for your daily dose of news and entertainment.
Certain channels that both plans offer include AMC, CNN, HGTV, Nick Jr., and Food Network. For a full list of all the channels each package offers, check out this article.
If you decide to get the best of both worlds and subscribe to Sling Orange + Blue, the channels that are exclusive to Sling Orange and limited by the 1 device streaming limit are:
Disney Channel
ESPN
ESPN2
ESPN3
Freeform
MotorTrend
With the exception of the channels listed above, you'll be able to watch the other channels included in your Sling Orange + Blue package on up to 3 devices at once. However, this is subject to change, so make sure to check out Sling TV's website for the latest updates.
Tara Khudairi • Author
Tara Khudairi is a freelance content writer and copywriter based in Toronto. Since 2014, she has contributed to brands and blogs alike to tackle popular topics relating to technology, personal finance, entertainment, travel and lifestyle. Whether it's the latest streaming service or cryptocurrency, she's passionate about making the complex simple. When she's not busy typing away, you'll find Tara watching Netflix's latest true crime doc or a classic 90's horror flick.
Lisa Holden • Editor
Lisa Holden is an editor and creative based in Houston, TX. Lisa holds a BA in African-American Studies from Temple University and has spent her career working in news publications and magazines, even founding a magazine herself. When she's not editing or working on one of her many creative endeavors (whenever that is), she enjoys traveling to new places and biking on sunny days.