How to Watch Wimbledon 2023
By Staff• Edited by Lisa Holden • Updated Jun 01, 2023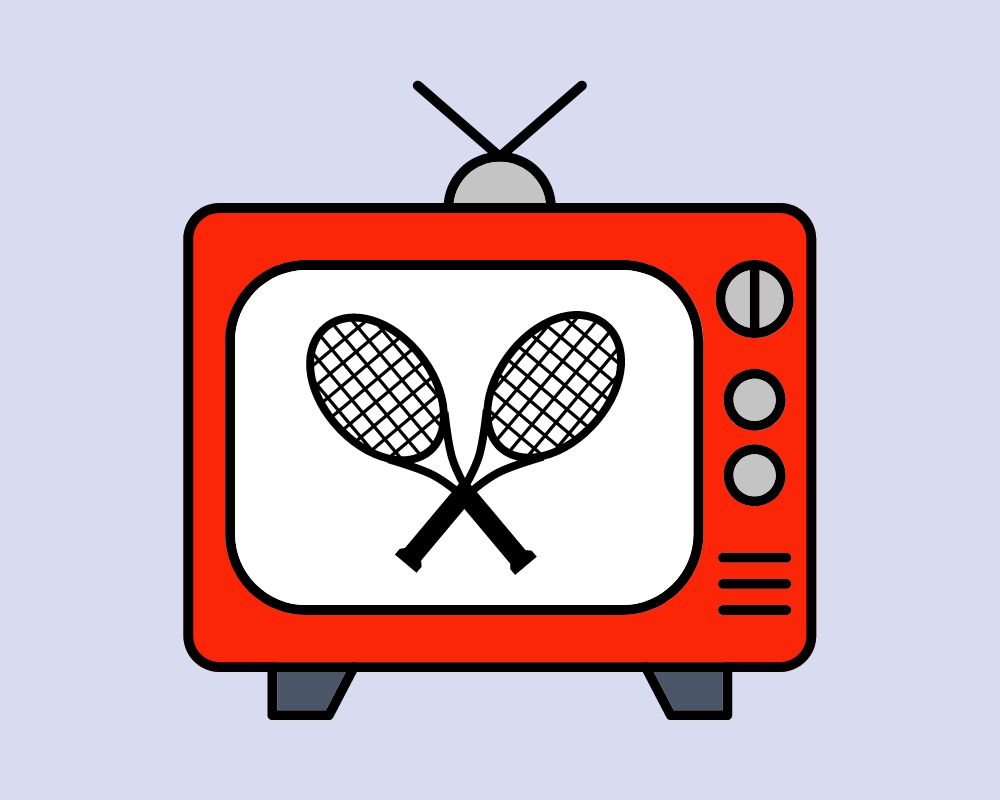 Wimbledon is one of the most significant events in every tennis season. Thanks to its over 140-year history, it's widely considered one of the sport's most prestigious tournaments.
Even if you're a casual fan of tennis, you'd be familiar with Wimbledon. For example, players dressed in all white while having an intense rally across a grass court is an iconic scene from every Wimbledon match. And if you're a tennis fan, it's a championship you cannot miss.
With this year's Wimbledon just around the corner, you want to make sure you can watch it on any device. But if you want to watch Wimbledon, and you're one of the many people who don't pay for cable anymore, what online service can you use to catch the action?
Thankfully, more than a handful of internet TV subscriptions allow you to catch live coverage of the tennis Grand Slam. So, to give you the best bang for your buck option, we've screened some of the top internet TV providers that will cover the 2023 Wimbledon Championship.
Best Internet TV Options For Watching Wimbledon 2023 Live
If you're a tennis fan, it would be unfortunate if you missed the game's most prestigious tournament because you cut ties with your cable TV provider. Luckily for you, internet TV covers a myriad of content these days, including keeping up with the standings of your favorite tennis stars, like Novak Djokovic and Rafael Nadal.
Here are some of the best internet TV providers to ensure you won't miss a minute of this year's Wimbledon.
1. Fubo - $74.99/month
When it comes to a sports-focused internet TV platform, you can't go wrong with Fubo.
As the platform leading the charge for sports-focused internet programming, Fubo presents one of the best and most convenient ways of keeping up with the 2023 Wimbledon championship.
Fubo includes some of the best channels that provide exclusive tennis coverage. For example, you'll get channels like ESPN and beIN Sports that provide live analysis and presentation of all Grand Slam games, and of course, it will include Wimbledon coverage.
And ‌sports fans will get a kick out of all the channels on Fubo. If you're into football, you'll get to stay on top of the latest football news courtesy of the NFL Network. Add to that, Fubo has channels dedicated to the European soccer league.
As an entire package, Fubo is a sports fan's best friend.
2. Hulu + Live TV - $69.99/month
As an avid sports fan, you have to ask, what's better than ESPN+? After all, it's one of the most recognizable channels when it comes to sports coverage. But if you're like most people who want an all-in-one package, consider looking into an internet TV service that comes with ESPN+ and a lot of other channels.
If you're looking to keep up to date with the 2023 Wimbledon championship, you can't go wrong with Hulu + Live TV. When you subscribe to the platform, you'll get a free subscription to ESPN+. You'll also get all the bells and whistles of ESPN+, from live coverage to pause and rewind functionality.
Besides the ESPN+ features, you'll get to follow hit programming from channels like FX, the CW, and Comedy Central. Plus, you'll get access to the Hulu on-demand vault that houses nearly 10,000 TV episodes and hundreds of your favorite movies.
The plus sign on Hulu + Live TV makes it one of the best options for catching Wimbledon 2023 and a go-to source for general entertainment.
Award winning Hulu originals
Thousands of shows and movies
Award winning Hulu originals
Thousands of shows and movies
3. Vidgo - $69.99/month
Vidgo is another great internet TV provider for sports fans. Its primary selling point is the countless sports channels within the Vidgo channel lineup.
If you're waiting to watch Wimbledon 2023, you won't miss even a single rally when you subscribe to Vidgo. With channels like EPSN and Fox Sports in the Vidgo channel vault, you'll have plenty of options for watching Wimbledon games.
But hey, you don't have to limit yourself to tennis. Baseball fans can keep up with the latest events surrounding America's Pastime thanks to the MLB Network. Also, hockey fans won't feel left out, thanks to the NHL Network being available on the platform.
Vidgo is a fantastic option for sports enthusiasts, allowing you to stay on top of every game of the Wimbledon 2023 championship.
Great for Live Sports and News
Great for Spanish Programming
Great for More Sports, News, and Shows
All your live TV programs
4. ESPN+ - $9.99/month
ESPN isn't known as the worldwide leader in sports for nothing. ESPN+, their on-demand service, is one of the cheapest and best ways to keep up with the latest happenings in the world of tennis.
ESPN+ hosts live streams of every game played in each grand slam. Once Wimbledon rolls around, you'll definitely find streams for each game. ESPN+ subscribers have the added benefit of being able to pause and replay live footage. So, in case you missed an exciting rally or impressive ace, you can just rewind the stream to catch up on the points you missed.
On top of that, ESPN+ always posts highlights of the recent matches on a daily schedule. So if you ever miss a live game, you won't have to worry about staying up to date.
All in all, ESPN+ is one of the cheapest and best options for watching the 2023 Wimbledon Championship.
Live sports and ESPN+ originals
5. YouTube TV - $72.99/month
If you're looking for a grade-A internet TV service, you can't go wrong with YouTube TV. And the sentiment goes doubly if you're worried about missing this year's Wimbledon.
On Youtube TV, you'll get top-of-the-minute coverage of all Wimbledon games from partnered channels like ESPN. Thanks to that, you won't have to worry about finding out if your favorite player makes it to the championship round.
Beyond sports coverage, YouTube TV has tons of features that make it a user-friendly platform. For one, you'll get unlimited hours of DVR content. So, if you want to save the Wimbledon championship match or even the entire tournament, you won't have to worry about running out of storage space. Plus, if you're in the market for premium channels, YouTube TV has add-on packages that include channels like HBO Max and Showtime.
Overall, YouTube TV is an excellent choice for watching Wimbledon.
85+ broadcast, cable, and regional sports networks
Find Out Who Wins Wimbledon 2023 Using These Platforms
One of the most exciting events in the yearly tennis calendar is just around the corner. Although, catching Wimbledon might be a problem if you're not a cable TV subscriber. But you won't have to worry when subscribing to these internet TV providers.
If you're interested in discovering if Djokovic keeps up his championship streak, any of these internet TV platforms can keep you up to date with Wimbledon 2023.
Lisa Holden • Editor
Lisa Holden is an editor and creative based in Houston, TX. Lisa holds a BA in African-American Studies from Temple University and has spent her career working in news publications and magazines, even founding a magazine herself. When she's not editing or working on one of her many creative endeavors (whenever that is), she enjoys traveling to new places and biking on sunny days.