Streaming Services
Hulu
Plans Packages and Pricing
Hulu+ Live TV Plans and Pricing 2023 - Everything You Need To Know
By Staff• Edited by Davan Hamilton • Updated Nov 28, 2023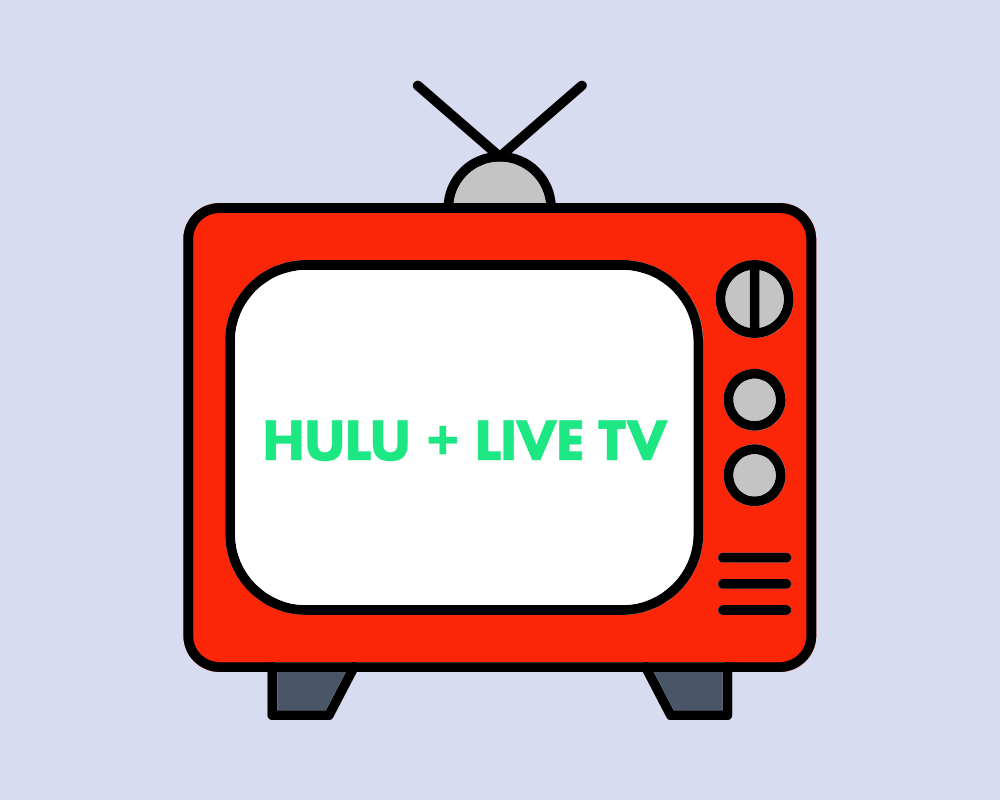 Hulu's history goes back to 2007 when NBC Universal and Rupert Murdoch's News Corporation launched. Disney has become the major owner in the meantime, and that has led to major changes for this streaming service. Among other things, Disney expanded the platform beyond on-demand streaming in 2017. That's when they launched Hulu+ Live TV, a platform to combat major market players like Sling TV and DirecTV Stream.
The statistics indicate that Hulu + Live TV currently has over four million subscribers. While that's still lower than its on-demand platform, it's enough to secure a stable market share. If you are thinking of subscribing to Hulu+ Live TV, you'll need information about the available pricing packages. Our experts prepared a detailed guide with all available options, so let's check out the available choices!
Hulu with Live TV plans and pricing
Hulu+ Live TV comes with four subscription options that unlock access to over 90+ channels:
Hulu (on-demand, with ads) + Live TV, Disney+ (with ads), and ESPN+ (with ads)
Hulu (on-demand, no ads) + Live TV, Disney+ (with ads), and ESPN+ (with ads)
Hulu (on-demand, with ads) + Live TV, Disney+ (no ads), and ESPN+ (with ads)
Live TV by itself
Award winning Hulu originals
Thousands of shows and movies
Award winning Hulu originals
Thousands of shows and movies
What can you watch on Hulu+ Live TV?
It sounds impressive when you hear there are over 90+ channels available on Hulu with Live TV. The exact list depends on the location, and it's worth noting you can also watch local channels. We have a detailed guide on how to access local channels with Hulu with Live TV.
As for the channel lineup, it's admirable. Here are some best options in each category:
News. You get access to national networks, including ABC News, CNBC, Fox News, CNN, and MSNBC.
Sports. ESPN and ESPN2 are part of the default package, and you can also watch FS1 and FS2, NFL Network, SEC, etc.
Kids. Children can enjoy Nickelodeon, Disney Channel, Cartoon Network, Universal Kids, and other great channels.
Entertainment. From E! and Comedy Central to TNT, CBS, and VH1, you'll appreciate the entertainment options for the entire family.
Education and documentaries. History, Discovery, National Geographic, and NASA are among the top options.
Check out the detailed Hulu with Live TV channel list to learn the entire platform's lineup.
Does Hulu+ Live TV offer channel add-ons?
Would you like to add more channels to your Hulu with the Live TV lineup? You can do that with add-on packages secured by this platform. We can categorize add-ons in two categories, with the first one including partnership deals:
Max. You can access the premium HBO content library and watch HBO channels via the Hulu app. The cost is $15.99 monthly.
STARZ. The platform famous for premium content, such as Outlander and Power, is available on Hulu for $9.99 monthly.
Cinemax. You can access Cinemax channels and its library for $9.99 monthly.
Showtime. The price is $10.99, and you get access to channels and a content library with premium TV shows like Billions, The Affair, etc.
Hulu+ Live TV also has the following customized channel packages:
Sports. For $9.99 monthly, you get NFL RedZone, MAV TV, Sportsman, Outdoor Channel, and two Fanduel channels.
Entertainment. This huge package includes 17 channels, ranging from Discovery Life to Cooking Channel, MTV Classic, Nicktoons, and Destination America. The price is $7.99 per month, but there's something for all generations.
Hulu Live TV en Espanol. Seven channels with Spanish audio or subtitles are available, including Discovery, CNN, Fox Deportes, ESPN, Universo, and History Channel, for $4.99.
Unlock unlimited screens with a special add-on
The default Hulu with Live TV subscription supports two simultaneous streams. But if you unlock this add-on for $9.99 monthly, you can watch on as many devices as you want. The trick is that the devices should be connected to your home network. If they are outside of your network, the support is limited to three portable devices. Also, if you unlock partnership add-ons like HBO or Showtime, you can only watch on up to five devices (three out of your home network).
Is Hulu+ Live TV worth the money?
We'll answer with a big yes, and there's a good explanation. Hulu with Live TV is ideal for all audience ages and preferences. If you are a sports fan, you'll love ESPN and FS channels, as well as the specialized add-on. Those who enjoy entertainment will have dozens of channels, such as MTV, TLC, etc. News updates with national networks are also ensured, and children can enjoy fantastic shows on Disney Channels and Cartoon Network.
Award winning Hulu originals
Thousands of shows and movies
Award winning Hulu originals
Thousands of shows and movies
Hulu with Live TV is an excellent choice, even if you are an on-demand streaming fan. You get access to the entire Hulu library, but also ESPN+ and Disney+. That means that the basic subscription includes the famous Disney Bundle.
The platform secured impressive device support. You can enjoy Hulu with Live TV across smart TVs, including Android, Samsung, and LG operating systems. As for portable devices, smartphones, iPhones, gaming consoles, tablets, and even streaming media players all ensure admirable cross-platform compatibility. It's another point in favor of Hulu+ Live TV, so don't hesitate to consider this as your preferred streaming service!
Aneeca Younas • Author
Aneeca Younas is a graduated journalist with years of experience writing in different niches based in Oakland, CA. She is a huge movie fan that also enjoys watching sports. That's why she spends hours daily using various streaming services. Over the years, Aneeca profiled herself as an expert in cable-free and VOD platforms.
Davan Hamilton • Editor
Davan Hamilton is an editor and writer based in Jacksonville, FL. Holding a degree in Interdisciplinary Studies, her writing spans a wide range, from essays on film criticism and analysis to surreal poetry. When she's not glued to her computer, you can find her building endless amounts of Lego sets, binge-reading manga, or playing with (fighting) her cat.