Streaming Services
fubo Canada
How to watch
Is Fubo Available in Canada?
By Staff, Deja Harris• Edited by Lisa Holden • Updated Nov 22, 2023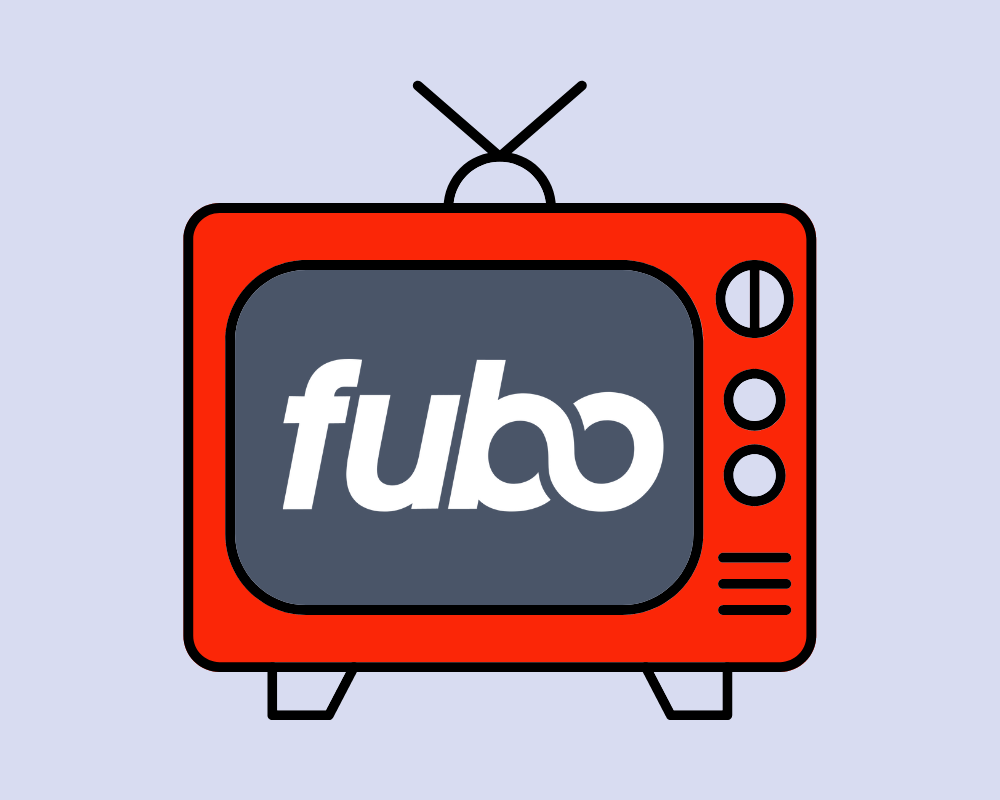 Fubo is one of the most popular online streaming services in North America right now. It has earned a lot of praise in the US, but is Fubo available in Canada? And what kind of content and pricing should Canadians expect from Fubo? In this guide, we'll look at all you need to know about Fubo in Canada.
Is Fubo available in Canada?
First, let's look at the most important question. Is Fubo available in Canada? Well, the answer is yes. Fubo Canada has actually been around for several years but has seen some big improvements and changes in recent times that make it even more enticing for Canadian customers.
However, it's important to note that Fubo in Canada and Fubo in the United States are two very different services. They're both operated by the same company, under the same "Fubo" brand name, but they're totally different services, so you shouldn't sign up for Fubo Canada expecting the same channels and content as you get in the US.
What is Fubo Canada?
In Canada, Fubo is a sports-centric streaming service. A far cry from the big on-demand streaming platforms like Netflix and Disney+, Fubo Canada doesn't aim to replace cable or become your only source of entertainment.
Instead, it offers fairly-priced access to a small but impressive range of sports-based channels, ideal for sports fans who want to keep up with their favorite live leagues and events. In fact, the original mission of Fubo's Canadian launch was to provide Canadian subscribers with easy and convenient access to live soccer.
That mission hasn't really changed, and Fubo still stands out as a soccer-focused platform. In fact, in early 2022, it arranged a deal to become Canada's exclusive streamer of the English Premier League. It also offers other live football leagues like Serie A and Ligue 1, as well as other sporting content like MLB Network and Fight Network.
How much does Fubo cost in Canada?
Another way in which Fubo is different in Canada compared to the US is with its pricing. You won't need to pay anywhere near as much for Fubo Canada compared to the US version of this service, and there's only one payment plan, but three different ways to pay.
Subscribers can choose to pay monthly, quarterly, or annually. The pricing varies, saving you money if you decide to go with the plans with longer commitments.
What can I watch on Fubo in Canada?
Subscribers to Fubo in Canada will get access to a total of 15 channels. These channels are mostly sports-oriented, but some other channels show movies and TV shows, too. Here's a full list of the channels included in Fubo's Canadian offering:
beIN Sports - Live soccer events like Ligue 1 and the Copa Libertadores
beIN Sports en Español- The same soccer events as above, but with Spanish commentary
beIN Sports Canada - Live soccer and racing events like the Motocross World Championship
BenficaTV - The official club channel of the Portuguese soccer team, Benfica
CBC - For Canadian news and reports
CuriosityStream - On-demand documentaries on a range of subjects like Age of Big Cats and Beating Death: The Science of Survival
Fight Network - Live combat sports events like ONE Fighting Championship and World Series of Fighting
Fubo Movie Network Canada - A range of movies including big blockbusters and classics from the past
Fubo Sports Network - Fubo Canada's premier sports channel showing the English Premier League, Serie A, and other sporting shows
Game+ - Featuring the likes of Battlebots and Blast Pro Series
ICI Radio-Canada Télé - Canadian and world news in French language
Law & Crime - True crime documentaries
MLB Network - Coverage of live Major League Baseball games throughout the season
OneSoccer - Live Canadian Premier League games and coverage of the Canadian international teams
Paramount Network - Reality shows, comedies, and more from Paramount, including Bellator MMA and Two and a Half Men
What are the features of Fubo In Canada?
No matter which subscription payment plan you choose with Fubo in Canada, you'll get access to the same great features, including cloud DVR and simultaneous streaming. Some of these services are also upgradeable, with optional add-ons you can pay for to give your subscription even more value. Here's how the features of Fubo work in Canada:
Access cloud DVR for Fubo Canada.
Canadian subscribers to Fubo get 250 hours of cloud DVR space. This lets you record live shows and events to watch and re-watch later on. It is possible to upgrade your DVR space to 1,000 hours by paying an extra monthly fee, too.
Access simultaneous streams for Fubo Canada.
In terms of simultaneous streams, Fubo Canada lets you stream on up to three devices at the same time, either on your home network or on different networks. You can pay to upgrade this to 10 devices on your home network streaming simultaneously.
What is the device compatibility for Fubo in Canada?
You may also be wondering with what devices you can watch Fubo in Canada. Fubo Canada is compatible with a very wide range of devices, including:
Living room devices - Amazon Fire TV, Android TV, Google TV, Apple TV, Chromecast, Roku
Smart TVs - Smart TV models from brands like Vizio, Samsung, and LG
Mobile - Phones and tablets on both Android and iOS operating systems
Browsers - Internet browsers like Google Chrome, Mozilla Firefox, Microsoft Edge, and Apple Safari
Video game consoles - Certain game consoles also run Fubo in Canada, like the Xbox Series S and Xbox Series X
Khadija Bilal • Author
Khadija Bilal is an accomplished writer with over a decade of experience under her belt. Having developed a versatile writing style that allows her to tackle a wide range of topics, Khadija has several publications to her name. Khadija's expertise includes in-depth guides and how-to articles.
Lisa Holden • Editor
Lisa Holden is an editor and creative based in Houston, TX. Lisa holds a BA in African-American Studies from Temple University and has spent her career working in news publications and magazines, even founding a magazine herself. When she's not editing or working on one of her many creative endeavors (whenever that is), she enjoys traveling to new places and biking on sunny days.