Streaming Services
MSNBC
Amazon Fire TV
How to watch
Best Ways to Watch MSNBC Live on Amazon Fire TV Without Cable
By Staff• Edited by Lisa Holden • Updated Jun 01, 2023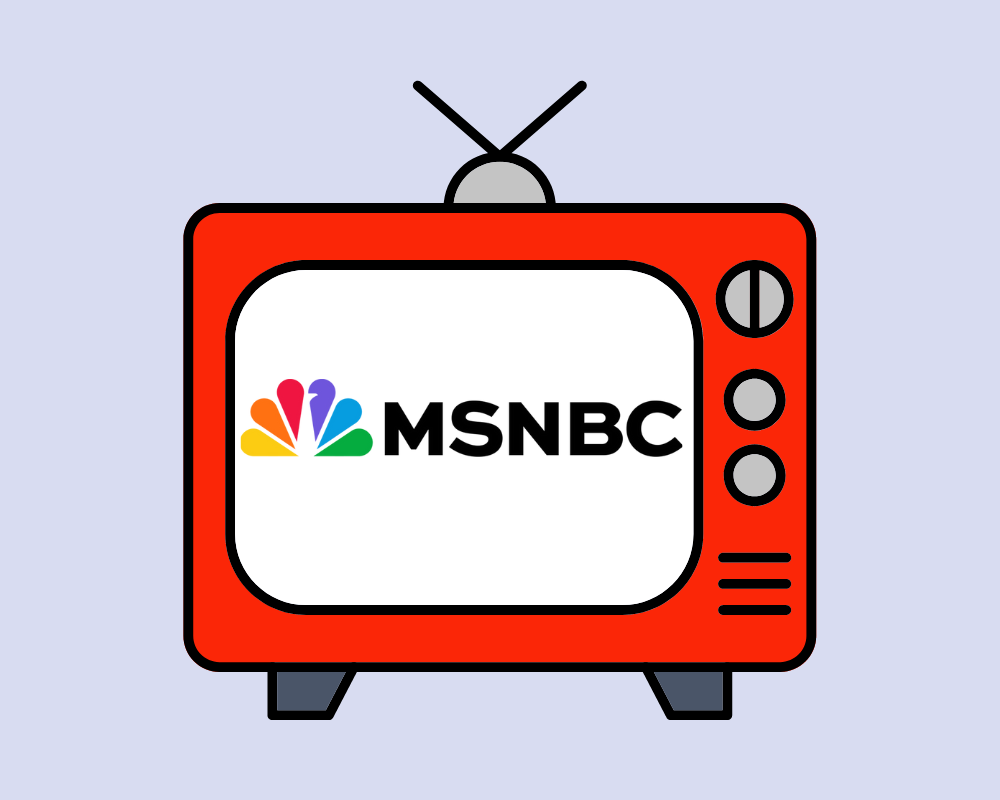 People love their news, and being able to watch their favorite news channel, shows, or on-air talent can be a major factor when deciding to cut the cord. MSNBC has some of the most loyal viewers in the country, and they'll be pleased to know they can still get their fill of Morning Joe, Chris Hayes and Rachel Maddow live with Amazon's popular (and affordable) streaming device. Keep reading to learn how to watch MSNBC live on Amazon Fire TV without cable in 2023.
What Is Amazon Fire TV?
Amazon Fire TV is a combination of hardware and software developed, sold and operated by Amazon. In an increasingly competitive market, it remains one of the most popular streaming platforms in the country.
Unlike streaming services such as Sling TV, Hulu or even Amazon's own Prime Video, Fire TV is not a subscription service for delivering content. However, it helps people access those services with apps on the Fire TV platform.
Fire TV is available in Amazon's line of streaming devices, companion devices like soundbars, and embedded in TVs by Toshiba, Hisense and more. The streaming devices are already affordably priced, but they still go on sale for much cheaper during events like Amazon's annual Prime Day. The current lineup is priced as follows:
Fire TV Stick Lite – $29.99
Fire TV Stick – $39.99
Fire TV Stick 4K – $49.99
Fire TV Cube – $119.99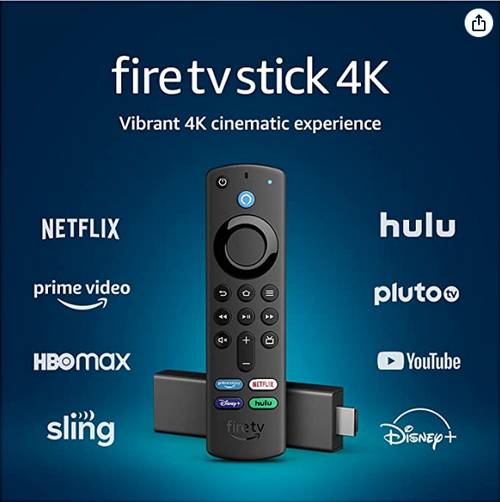 There Are 2 Ways To Watch MSNBC Live On Fire TV
You can watch MSNBC live 2 different ways with Amazon's Fire TV. You can use the dedicated MSNBC app or to go straight to the source, or you log in to your streaming service's Fire TV app and find it in the channel guide.
Watch MSNBC Live On Its Dedicated App For Fire TV
The most direct way to watch MSNBC is to download the dedicated MSNBC app from the Fire TV store and install it on your device. From there, it's one click and you're watching MSNBC.
The app gives you 10 free minutes a day of the live stream, after which you need to log in with your TV provider – which includes live TV streaming services. You can sign in using your login credentials for Sling TV, Fubo, Hulu + Live TV, DirecTV Stream and YouTube TV.
Watch MSNBC Live On Your Streaming Service's Fire TV App
All major streaming services have a dedicated app available for free on Fire TV. You just need to download and install the app for any of the following services and enter your account info.
Although they may have their own channel numbering system or layout, all live TV streaming apps have a live TV channel guide similar to what you see with cable or satellite TV. Simply navigate to MSNBC to begin watching it live.
Watch MSNBC live on the Sling TV app
Sling TV is the cheapest way to watch MSNBC live without cable. There are 2 base plans – Orange and Blue – and both cost the same price. Only the Blue plan includes MSNBC, which can also be found in the Orange & Blue plan that gets you all of Sling TV's channels at a considerable discount.
You can watch up to 3 simultaneous screens and get 50 hours of cloud DVR.
Watch MSNBC live on the Fubo app
Fubo is primarily a sports-focused streaming service, but it offers a hefty amount of news and entertainment as well. Its 3 plans span a range of prices, but the lowest-priced Pro plan lets you watch MSNBC.
The Pro plan comes with 155+ channels, including other news sources like CBS News, Fox News, and Newsmax, if you're looking to round out your biases.
All plans come with 1,000 hours of cloud DVR. You can watch 10 screens at home and 2 mobile devices or browsers on the go.
Watch MSNBC live on the Hulu + Live TV app
Hulu + Live TV has a single plan at 2 different prices. The standard Hulu + Live TV plan gets you 85+ live channels, Hulu's on-demand library, Disney+ and ESPN+. For a few bucks more each month, the Hulu (No Ads) + Live TV plan removes the commercials from on-demand content, but not live TV.
You also get the other 2 major news channels – Fox News and CNN – as well as ABC News, CBS News and more.
It has unlimited cloud DVR but only 2 simultaneous streams. Hulu + Live TV also requires you to set a "home network", which is the only place you'll be able to watch on a "living room device" – which includes Fire TV.
Award winning Hulu originals
Thousands of shows and movies
Award winning Hulu originals
Thousands of shows and movies
Watch MSNBC live on the DirecTV Stream app
DirecTV Stream may be the most expensive streaming service around, but its entry-level Entertainment is the same price as Fubo and Hulu + Live TV. And that's all you need to watch MSNBC.
The plan also includes CNN, Fox News, and Newsmax.
It comes with unlimited cloud DVR and you can watch 20 screens at home, plus 3 more on the go. You also get an on-demand library of 40,000 ad-free titles.
Stream on unlimited devices at home
Regional sports networks included
Stream on unlimited devices at home
Regional sports networks included
Stream on unlimited devices at home
Regional sports networks included
Stream on unlimited devices at home
Watch MSNBC live on the YouTube TV app
YouTube TV has a single English-language plan that includes 100+ channels. In addition to MSNBC, you get CNN, Fox News, and ABC news. A large selection of other channels can be added à la carte for an additional fee.
The plan comes with unlimited cloud DVR and lets you watch 3 simultaneous screens without any location restrictions.
85+ broadcast, cable, and regional sports networks
Can you watch MSNBC live on Peacock's Fire TV app?
NBC's Peacock streaming service seems like the natural place to find MSNBC. It's got a Fire TV app and even has a dedicated MSNBC content hub. However, it's all on-demand content and doesn't include the live channel.
Douglas Wright • Author
Douglas Wright is a freelance writer based in Japan. A former web designer and technical writer, he left beautiful Vancouver for bustling Tokyo, where he spent a decade recruiting for software and high-tech firms. No longer commuting through the world's busiest train station, he writes fiction and a wide range of formats for clients around the world. When he gets AFK, he's either outdoors with his two boys, streaming a show with his wife, or reading a book over a French-pressed, hand-ground coffee.
Lisa Holden • Editor
Lisa Holden is an editor and creative based in Houston, TX. Lisa holds a BA in African-American Studies from Temple University and has spent her career working in news publications and magazines, even founding a magazine herself. When she's not editing or working on one of her many creative endeavors (whenever that is), she enjoys traveling to new places and biking on sunny days.