Streaming Services
Pure Flix
Plans Packages and Pricing
How Much Does Great American Pure Flix Cost in 2023?
By Staff, Deja Harris• Edited by Lisa Holden • Updated Nov 04, 2023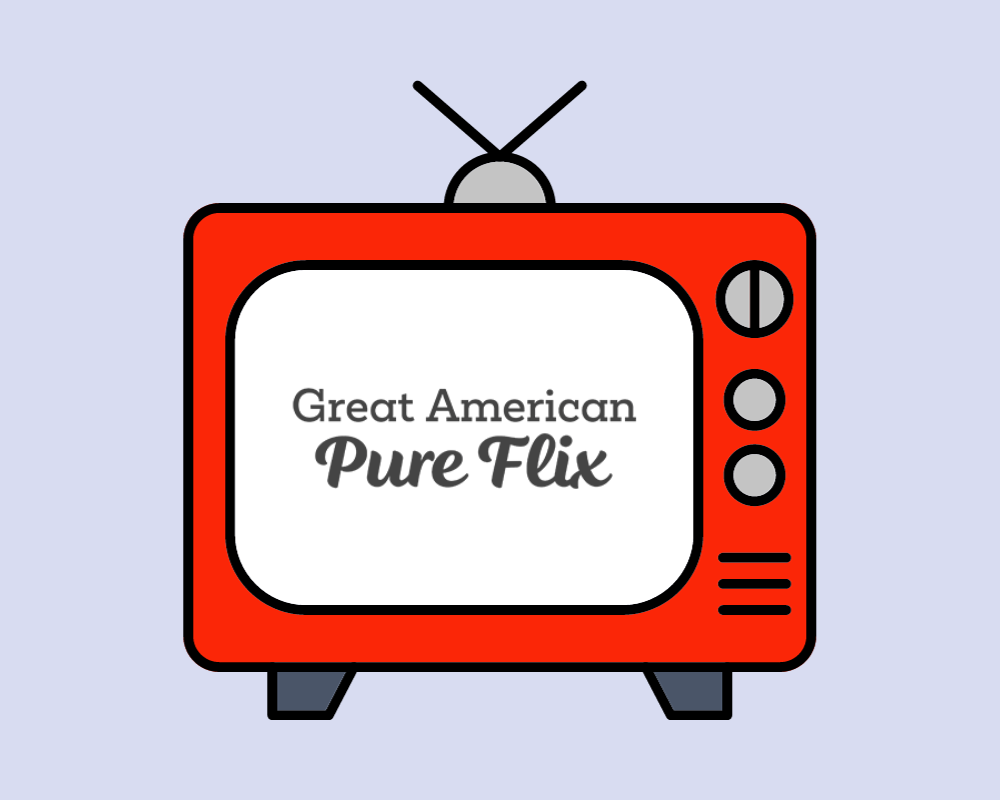 While the most popular streaming services—like Netflix, Hulu, and HBO Max—serve a great deal of entertaining and thought-provoking content, their catalogs don't always align with the values of Christian households.
If you're looking for a streaming service that serves inspiring and faith-filled content, look no further than Great American Pure Flix. Subscribers get access to thousands of "clean" movies, TV series, documentaries, and other content that the whole family can enjoy.
More reading:
14 Best Services to Watch Hallmark Channel Without Cable
How much does Great American Pure Flix cost in 2023?
Great American Pure Flix (or simply, Pure Flix) currently offers one membership with a monthly and an annual subscription option. New subscribers can start with a seven-day free trial, which gives them access to the complete Pure Flix content library. Once the trial period expires, subscribers can opt for either a monthly or annual subscription. Check out the prices below.
Stream positive, uplifting movies and shows
Use a Groupon deal to unlock a longer trial period
If you want to enjoy a longer trial period with Pure Flix, consider using one of Groupon's Pure Flix promo codes. Groupon users may be able to get access to an extended 30-day free trial. This gives them more time to browse the Pure Flix content library and decide if they want to stick with the service long-term.
Is Great American Pure Flix worth it?
If you're looking for movies, documentaries, and TV shows that edify your Christian faith or want to avoid exposing your children to coarse language, sexuality, violence, and other adult themes, then Great American Pure Flix is the streaming service for you!
Co-founded by Evangelical Christian film producers David A. R. White and Russell Wolfe in 2015, Pure Flix offers a wide array of content in all genres—including romance, dramas, action films, Bible stories, and comedies.
TV series and movies with mature themes always come with parental controls so you can correctly filter what's showing on your screen. Rest assured that each title is carefully assessed before it is added to the content library.
Before its acquisition by Sony Pictures in 2020, Pure Flix was part of Pinnacle Peak, an American film production and distribution studio. Pinnacle Peak is responsible for some of the most critically acclaimed Christian films of the past 16 years—including the God's Not Dead series, Unplanned, and The Case for Christ.
These—and thousands of other uplifting movies, documentaries, and series—can be streamed on Pure Flix using your preferred device.
If this sounds like it fits your interests and values, then it is a very worthwhile streaming service.
Can I share my Great American Pure Flix account?
Yes, you can share one Pure Flix account with up to five devices in your immediate household.
Simply sign in to the desktop version of Pure Flix, or sign in to the Pure Flix app using the email address and password you used to activate your membership.
Is Great American Pure Flix available internationally?
Due to licensing restrictions, Great American Pure Flix is currently only available in the United States and Canada. The content that is available to stream will vary depending on the licensing agreements in your country.
If you want to bypass geo-blocks with VPNs, note that Pure Flix uses tools to verify the geographic locations of users. Those residing outside North America will be prevented from accessing content.
How can I watch Great American Pure Flix?
Pure Flix can be streamed on a wide array of devices and browsers. Smartphone users can download the official app from the App Store or Google Play.
How to watch on desktops and laptops
Pure Flix can be streamed on standard Windows and Mac browsers, including Mozilla Firefox, Microsoft Edge, Chrome, and Safari.
How to watch on smart TVs
Pure Flix is compatible with Amazon Fire TV (Fire TV and Fire TV Stick), Android TV, Apple TV, Sony Smart TV, Samsung Smart TV, LG Smart TV, and Roku Smart TV.
How to watch on smartphones and tablets
Pure Flix is compatible with the iPhone and iPad (iOS versions 11, 12, 13); the Amazon Fire Tablet (generation 4 and higher); and Android phones.
How to watch on streaming devices
Pure Flix can be streamed on Roku and Chromecast.
How to watch on game consoles
Pure Flix is compatible with the Xbox One.
Great American Pure Flix is a great streaming service for its device accessibility, title selection, and affordable subscription options. If you're looking for somewhere to watch faith and family movies and TV shows, you should consider signing up for Great American Pure Flix.
Sam Cook • Author
Sam Cook is a full-time content strategist by day, a part-time freelance content writer since 2015. In another life, he was a high school English teacher for nearly a decade. Based in sunny New Orleans, he writes long-form educational content on technology, including Insurtech, Fintech, HRtech, and content streaming.
Lisa Holden • Editor
Lisa Holden is an editor and creative based in Houston, TX. Lisa holds a BA in African-American Studies from Temple University and has spent her career working in news publications and magazines, even founding a magazine herself. When she's not editing or working on one of her many creative endeavors (whenever that is), she enjoys traveling to new places and biking on sunny days.