Streaming Services
Shudder
Free trial
Shudder Free Trial: How To Get Shudder Free Trial 2023
By Staff • Updated Nov 20, 2023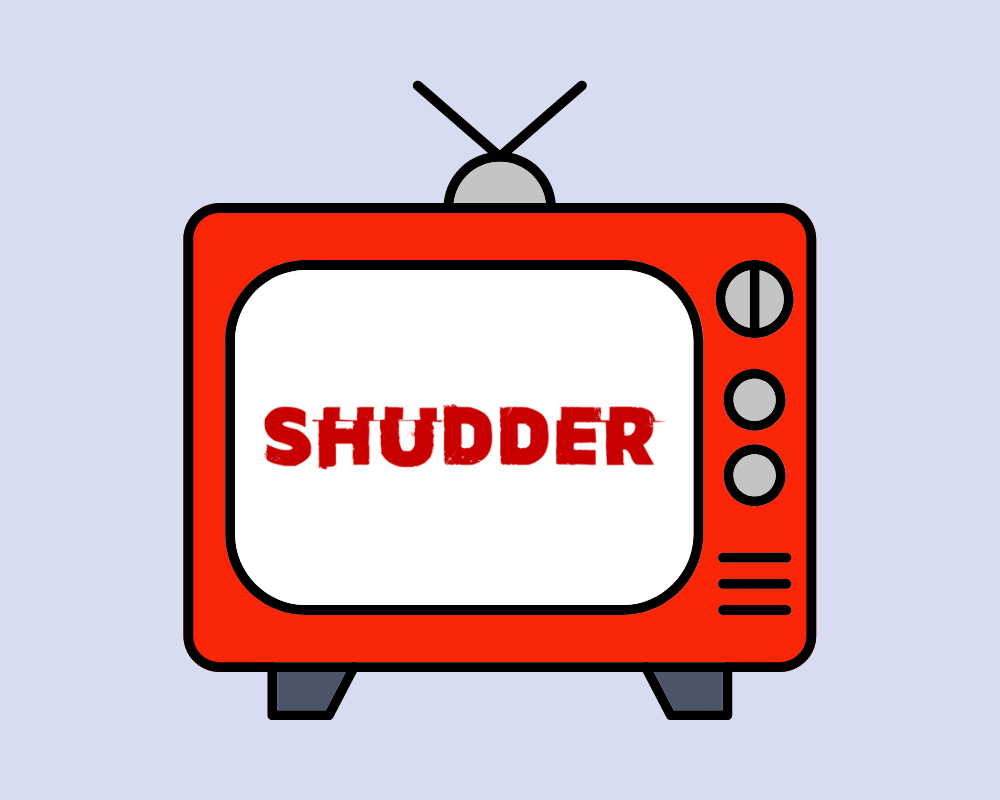 Shudder is a well-known niche streaming service that specializes in everything horror. With over 600 titles in its library, Shudder offers a wide range of eerie films, TV series', and original content from all over the world, with new titles added every month. This may make fellow adrenaline-junkies wonder, is there a way I can try out Shudder for free?
Keep reading to see how and why to sign up for a Shudder free trial today.
How long does the Shudder free trial last?
Shudder's free trial is 7 days long, giving you a week to check out some of the best in horror like Tetsuo: The Iron Man, Cannibal Holocaust, and Evil Dead Trap.
Horror. Thriller. Supernatural.
Still not sure if Shudder is the streaming service for you? Check out our Shudder review to learn more.
How to sign up for a Shudder free trial
Signing up for Shudder's free trial is as simple as 1, 2, 3! Just follow these steps:
Step 1: Go to Shudder's website and click 'Try 7 Days Free'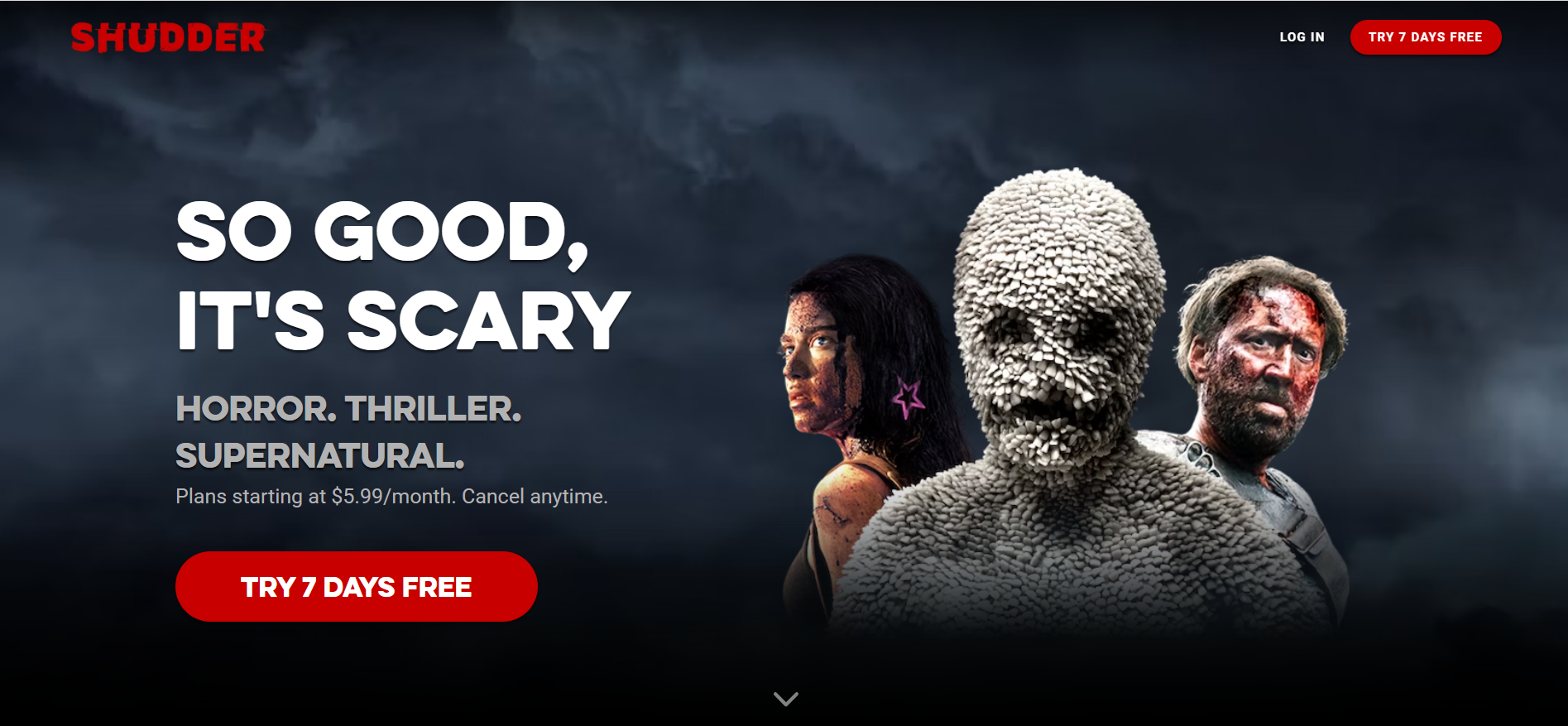 Source: Shudder
Step 2: Create an account using your email address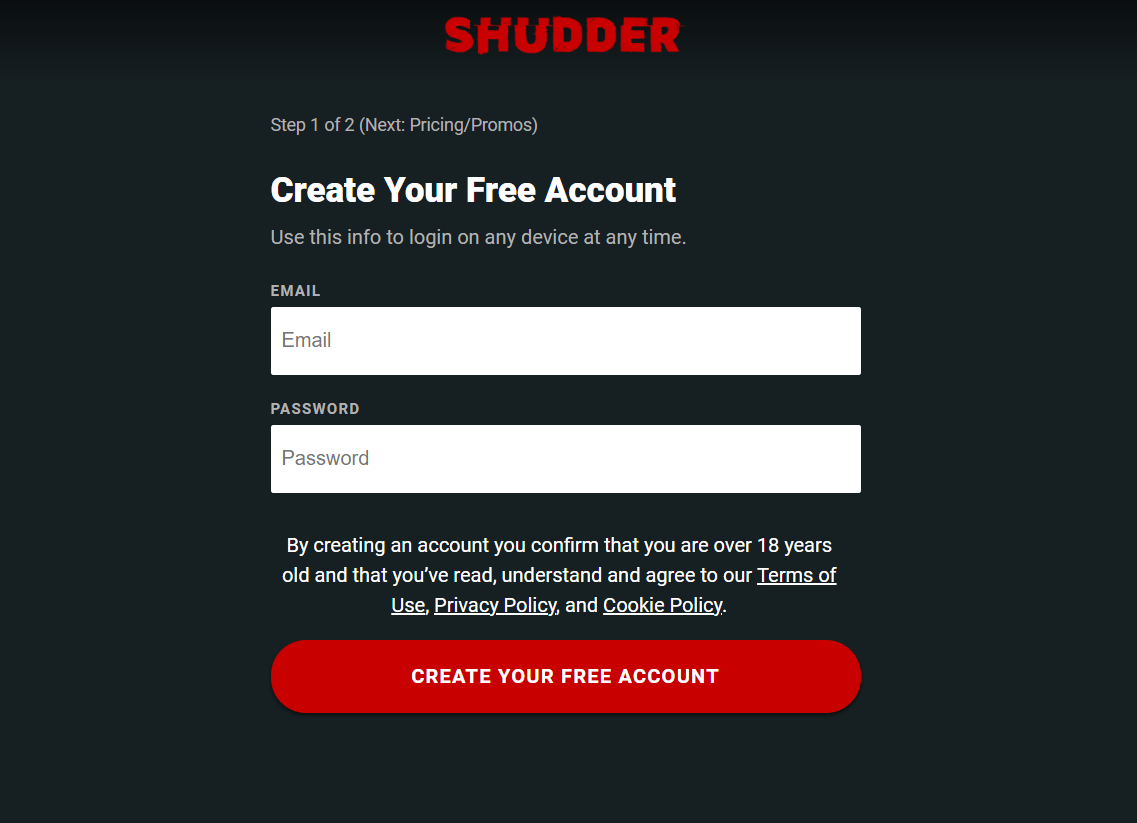 Source: Shudder
Step 3: Add your payment information (don't worry, you won't be charged until after the free trial)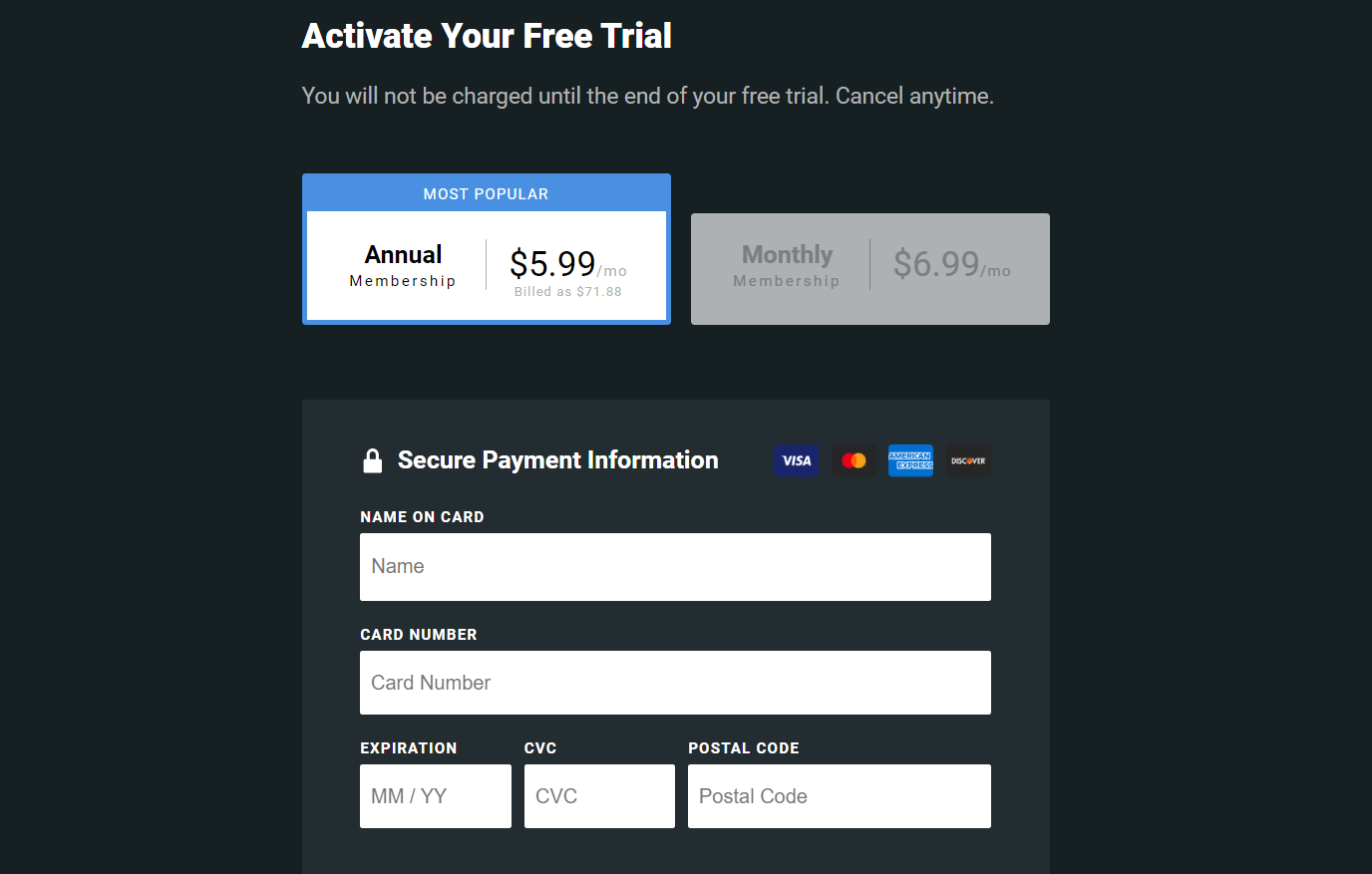 Source: Shudder
Step 4: Start streaming!
What devices does Shudder support?
Shudder's device support isn't as robust as other streamers', but there's still a ton of ways you can tune in:
Mobile Devices: Apple iOS and Android
Gaming Consoles: Xbox Series S, Xbox Series X, Xbox One
Media Players: Roku, Fire TV, Vizio TV, Samsung TV (2018 and newer models)
On their support site, Shudder claims it's "working hard to expand the devices available for streaming Shudder," and "additional gaming systems and Smart TV Apps are definitely on the horizon," so there may be more device support options in the near future.
How does Shudder's free trial compare to other streamers'?
Compared to most streamers, Shudder has a pretty standard free trial. With some exceptions (like DirecTV Stream's 5-day free trial), most streamers, like Fubo and Vidgo, offer new users 7 days to try out their platform—much like Shudder.
With that being said, there are still a couple of streamers who offer even longer free trial periods like Crunchyroll's 14-day trial and Amazon Prime's 30-day free trial. But, that's not generally the norm.
What can I watch on Shudder?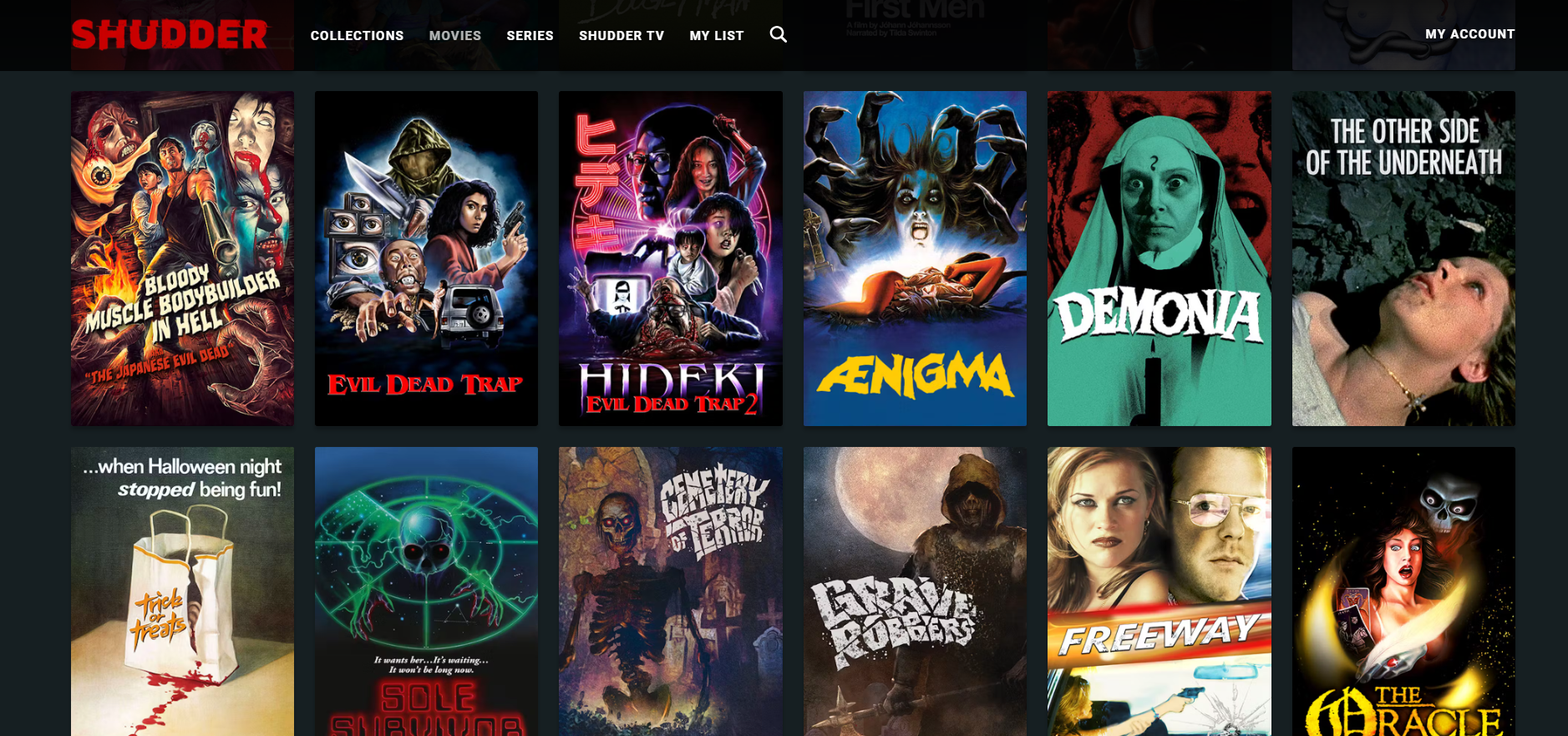 Shudder offers a wide variety of both classic and original blood-curdling movies, shows, and podcasts certain to entice any horror enthusiast.
The platform lets you sift through titles based on sub-genre, including Supernatural, Creature Features, Sci-Fi, and Psychological Thriller, so you can find exactly what you're looking for. Shudder also curates collections, such as House of Psychotic Women and Shudder Essentials, that act as playlists for those looking for more niche titles.
If you're still feeling indecisive, a free trial will also get you access to Shudder TV, a live feed that plays an endless stream of Shudder-owned content, so you won't have to pick what to watch.
Horror. Thriller. Supernatural.
Lisa Holden • Author
Lisa Holden is an editor and creative based in Houston, TX. Lisa holds a BA in African-American Studies from Temple University and has spent her career working in news publications and magazines, even founding a magazine herself. When she's not editing or working on one of her many creative endeavors (whenever that is), she enjoys traveling to new places and biking on sunny days.