Streaming Services
Sling
Plans Packages and Pricing
Sling TV Plans and Pricing 2023 - Everything You Need To Know
By Staff• Edited by Lisa Holden • Updated Jun 29, 2023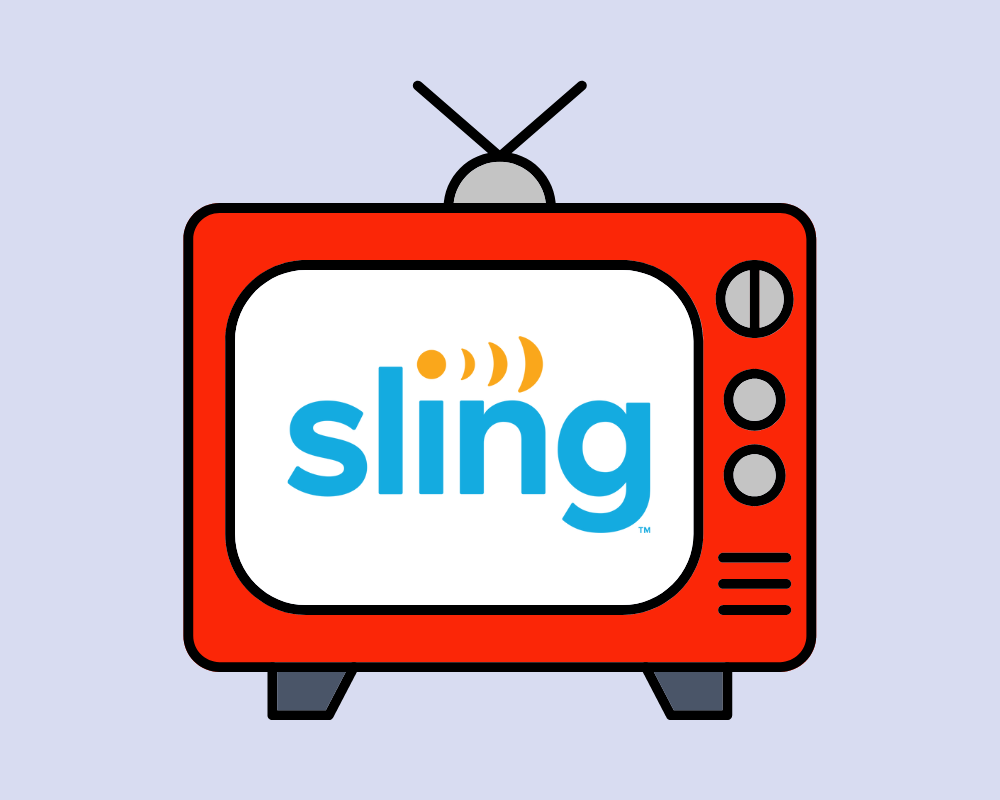 Picture this: You're coming home from a busy day at work. You're tired and just want to crack open a cold one and relax by watching your favorite channel while tuning out. So, you ease into your favorite couch, turn on the TV, and… nothing.
Then, you remember, you canceled your cable bill to save money.
But what if we told you that there was an internet TV platform that you could customize to your liking? On top of that, it's far more affordable than traditional cable TV.
In this guide, we'll present all the plans Sling TV offers to give you the low-down on what your money is buying when you subscribe to the platform.
Sling TV's Free Trial
If you're looking to try it out, the good news is Sling TV offers a 7-day free trial for all new subscribers. You can sample the entire Sling TV channel lineup during the free trial. Plus, you get to try its quality-of-life features like simultaneous streaming.
All you need to do to take advantage of Sling TV's free trial is to visit the Sling TV website and sign up by clicking "Watch Now 7 Days Free". Then, you'll need to set up your account which includes filling in your credit card details.
If you're satisfied with the trial, you won't have to do anything else. Keep enjoying your favorite shows on your new Sling TV account, and you'll get the bill once the trial period ends.
However, if you're unsatisfied with what Sling TV is selling, you'll need to remove your credit card information from your account before the trial runs out. That way, you can avoid incurring any charges in your account.
Sling TV Plans And Pricing
Currently, Sling TV offers 3 different subscription tiers. The first 2 tiers are priced similarly but have entirely different channel lineups. Then, the third subscription tier is a combination of the previous ones. ‌Each subscription tier shares a 50-hour DVR limit.
Here's what you need to know about the 3 different subscriptions.
Tier 1: Sling TV Blue
Sling TV Blue is the best choice for people who want to be up-to-date with current events and staying on top of all the latest and greatest TV shows and entertainment. On Sling TV Blue, you'll get exclusive access to many news networks, including Fox News and MSNBC.
Want a complete picture of all the breaking events happening across the globe?
You'll get just that with Sling TV Blue.
On top of that, Sling TV Blue gives you a glimpse into some of the best entertainment channels you can find on the internet. You can catch your favorite shows on USA, FX, SyFy, and even E!. And you'll get to watch more unique channels like the Discovery Channel and National Geographic if you're into documentaries or other educational-based shows.
In general, we find that Sling TV Blue is also better suited to a single-person household. The reason is that you won't have access to simultaneous streaming on a Sling TV Blue account. All in all, Sling TV Blue lets you catch up on the latest events and keep yourself entertained.
Tier 2: Sling TV Orange
Compared to its Blue brother, Sling TV Orange is more suited for families and sports enthusiasts. With Sling TV Orange, you'll get to watch the latest news from the world of sports on ESPN and its family of networks. If you want to catch the latest news from the NBA off-season, Sling TV Orange has you covered.
If you're looking for a family-friendly subscription, your kids and younger relatives will be delighted with Sling TV Orange. That's because the Disney Channel is only available on this tier. On top of the sports networks and kid-friendly channels, Sling TV is perfect for the family thanks to its simultaneous stream limit on 3 devices.
Overall, Sling TV Orange is perfect for sports enthusiasts and family-focused entertainment.
Tier 3: Sling TV Orange + Blue
If you still can't decide between Sling Orange or Sling Blue, well, why not just get both? With this combo pack, you'll get the combined lineup of channels from both Sling Blue and Sling Orange. And don't forget— you can stream your Sling Orange + Blue content across 3 devices simultaneously.
If you're looking to enjoy the content on Sling Orange and Blue, the combo subscription will perfectly fit your streaming needs. And the best part?! This tier costs less than getting both subscriptions, so you're getting the most bang for your buck.
Add-Ons - Variable
Although the Orange, Blue, and Combo subscriptions provide a variety cavalcade of channels to browse through and enjoy, it doesn't necessarily give you everything. Luckily, Sling TV has the remedy for you: add-ons. Some of the basic channel add-ons include:
Sports Extra $11/month - ESPN U, MLB Network, NBA TV, NHL Network, and 10 more channels.
Kids Extra $6/month - Nicktoons, Teennick, Boomerang, and Babytv.
Comedy Extra $6/month - MTV, Laff, Paramount Network, feTV, and 6 more.
These are just some of the essential add-ons you can find on Sling TV. But, in addition, there are a couple of premium add-ons that have specific networks like:
Showtime Bundle - 9 different Showtime channels for $10/month.
MGM+ Bundle - The complete 4 MGM+ channel lineup for $5/month.
Starz Bundle - Every Starz channel for $9/month.
With the additional bundles, you can make the perfect Sling TV account that suits your tastes.
Enjoy A-Tier Programing For A Low Price with Sling TV
The main reason behind the decline of cable TV is that it's just not worth it anymore. For that price tag, you can get much better options online. So stop paying upwards of $100/month for an extensive selection of channels that you won't even watch half of.
With services like Sling TV out there, cable is soon to go the way of the dinosaurs. Want to get your entertainment at a reasonable price and with a customizable channel lineup? Then Sling TV is the perfect streaming service for you.
Lisa Holden • Editor
Lisa Holden is an editor and creative based in Houston, TX. Lisa holds a BA in African-American Studies from Temple University and has spent her career working in news publications and magazines, even founding a magazine herself. When she's not editing or working on one of her many creative endeavors (whenever that is), she enjoys traveling to new places and biking on sunny days.