Streaming Services
Sling
Review
Sling TV Review 2023 - A Surprisingly Low-Cost Option for Cord-Cutters
By Staff, Deja Harris• Edited by Lisa Holden • Updated Oct 27, 2023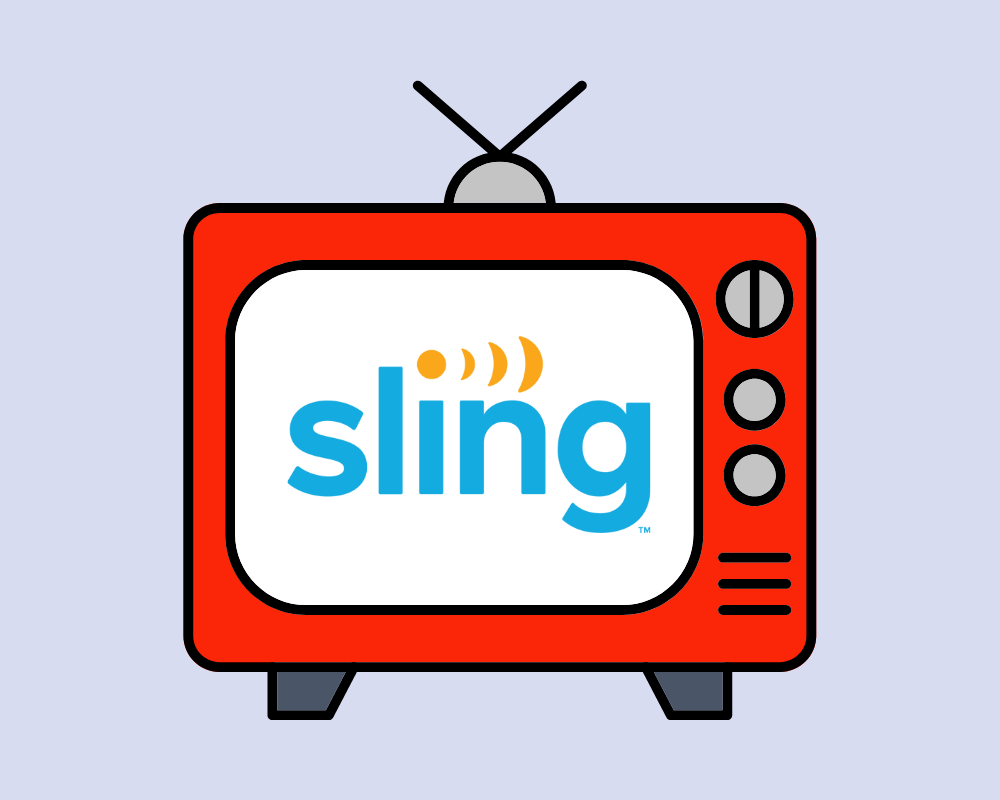 If you're looking for a low-cost live TV streaming service, Sling TV is most probably on your list of considerations. Aiming to compete with the likes of Netflix and Philo, this streaming service stands out for its fair prices and impressive range of channels. But how good is Sling TV, and is this service right for you? Read our full Sling TV review below to find out.
What is Sling TV?
Let's start off with a brief overview of Sling TV. This service launched back in 2015 and was initially marketed towards millennials as a live TV alternative. At the time, it was one of the only services of its kind, but it has inspired a lot of similar services in the years since it launched.
Back in the early days, Sling TV offered about a dozen cable channels as live online streams for users to enjoy on various devices. And it only charged $20 a month for the privilege, which helped to attract a sizable number of subscribers.
Since then, Sling TV has grown, adding more channels and features for its subscribers. The price has gone up over time, too, but Sling TV still remains one of the most affordable options out there, with a range of great entertainment channels, plus sports and news options, too.
What can you watch on Sling TV?
In terms of content, there's a surprising number of channels to watch on Sling TV, and the service divides its content into two separate options: Blue and Orange.
The Blue package is focused more on the likes of news and family entertainment, featuring the likes of Cartoon Network, CNN, BBC Comedy Central, MSNBC, FX, Nick Jr., SyFy, and AMC. Meanwhile, the Orange package features many of the same channels but focuses more on sports, with ESPN, ESPN2, and ESPN3 included.
So, whether you're interested in live sporting events, documentaries, news broadcasts, comedy, drama, reality TV, movies, or kids' shows, you'll find plenty of content to enjoy across Sling TV's channels.
How much do Sling TV plans cost?
Next, let's look at the biggest selling point of this service: its price. When you sign up for Sling TV, you'll have the choice between three different plans:
Orange - The Orange plan, as stated above, is sports-oriented and provides access to 30+ channels.
Blue - The Blue plan is more of a general entertainment and news package, with over 45 channels available.
Orange + Blue - For everything Sling TV has to offer, you can sign up to the Orange + Blue package, offering over 50 channels in total
Where is Sling TV available?
For now, Sling TV is only available in the US. This means that Canadian viewers and anyone else outside of the US will not be able to sign up and access this service. But if you're in the US, you won't have to worry, as Sling TV is available across every state.
How do you watch Sling TV shows outside of the United States?
If you're outside the US and want to access Sling TV, you can use a VPN like ExpressVPN to do so. ExpressVPN can allow you to hide your location and connect to a US-based server in order to access Sling TV.
You'll still need to make an account in order to access the service, but this is a good option to choose if you live in the US and have a Sling account but want to access your Sling TV content while you're out of the country on business or on vacation.
More Reading:
Best Sling Alternatives in 2023
Khadija Bilal • Author
Khadija Bilal is an accomplished writer with over a decade of experience under her belt. Having developed a versatile writing style that allows her to tackle a wide range of topics, Khadija has several publications to her name. Khadija's expertise includes in-depth guides and how-to articles.
Lisa Holden • Editor
Lisa Holden is an editor and creative based in Houston, TX. Lisa holds a BA in African-American Studies from Temple University and has spent her career working in news publications and magazines, even founding a magazine herself. When she's not editing or working on one of her many creative endeavors (whenever that is), she enjoys traveling to new places and biking on sunny days.