How to Watch Boxing Live Without Cable
By Staff, Deja Harris• Edited by Lisa Holden • Updated Oct 27, 2023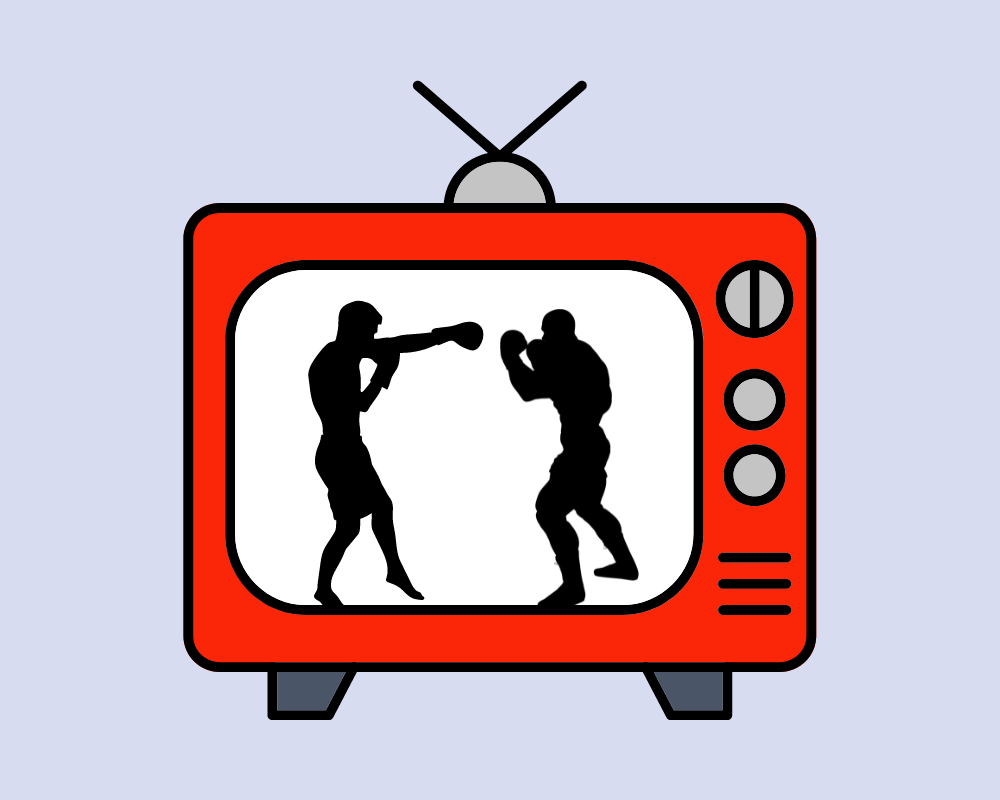 If you're a boxing fan, you're probably well aware of the costs of keeping up with the latest title changes and up-and-coming rookies. Between paying for a cable subscription and shelling out for a pay-per-view event—you're spending quite a pretty penny just to stay in the loop.
Now though, thanks to improved internet infrastructure, streaming live TV is an excellent alternative to paying for a cable subscription.
With streaming platforms like Sling TV or DAZN, it's easy to follow the explosive world of the top boxing organizations like WBC and WBA. That way, you can't miss the big fights like Floyd Mayweather Jr vs. Manny Pacquiao or Evander Holyfield vs. Mike Tyson II.
So, which platform suits boxing fans the most?
Here, we look at some of the best platforms for watching boxing at home.
What are the best platforms to watch boxing?
Boxing has come a long way from the early days. Take the Andy Bowen vs. Jack Burke in 1893 that lasted over 7 hours in the ring. Now, that's a boxing match unlike any other. But of course, one thing they didn't have back then was live streaming.
While streaming can solve our problems of avoiding huge cable bills to catch our favorite boxers, these services introduced a new dilemma. With every company dipping its hand into the streaming game, which platform can best suit your boxing needs?
To help narrow down your options, we've screened some of the best streaming platforms with robust boxing coverage.
Watch boxing with Sling TV Orange.
Sling TV is one of the best bang-for-your-buck options if you hate colossal cable bills. Thanks to the affordable price of its Orange plan, you don't have to break the bank to catch up on the boxing world. With channels like ESPN and ESPN2, you'll have enough sports coverage to quench your boxing fan thirst.
But if that's not enough for you, you can pay a small additional cost to add more sports channels to your Sling TV subscription. Thanks to the Sling TV Sports Extra bundle, you'll get additional sports-related networks like ESPN U, ESPN News, and beIN Sports. You might even catch some semi-pro boxing matches with that much sports coverage.
Finally, no matter what Sling TV service you have, it comes with at least 50 hours of recording. All in all, you're getting an affordable option for keeping up with boxing with Sling TV Orange.
Watch boxing with Fubo Pro.
When it comes to sports coverage, you can't go wrong with Fubo. In fact, the Fubo platform specializes in sports coverage. Not only are you getting 175+ channels with a Fubo Pro subscription, but over 20 of those channels are sports networks.
You'll get the entire lineup of beIN Sports networks. On top of that, you're getting a healthy selection of ESPN's channel lineup, including ESPN 2, ESPN U, and ESPN News. With that much channel coverage, you'll never miss a live boxing event again.
And if that doesn't convince you, Fubo has healthy DVR features, providing 1000 hours of storage for most subscribers. This way, you can save your favorite boxers' hits and knockouts for later watching.
So, if you're interested in internet TV with boxing coverage, you can't go wrong with Fubo.
Watch boxing with Vidgo.
Vidgo is another heavy hitter in the sports-focused streaming platform game. And it doesn't take that title lightly, with over 110 channels featuring at least 30 different sports networks.
Between usual channels like the entire ESPN lineup to more dark-horse channels like the PAC-12 networks, you're getting a wide variety of sports coverage with a Vidgo subscription. Needless to say, You won't miss out on any live boxing events.
But that's not the only thing that Vidgo has in store for you. Vidgo subscribers have the additional benefit of getting exclusive live-stream content. You might even catch former pro football star Rob Gronkowski on some of these streams.
Any boxing enthusiast won't regret subscribing to Vidgo, thanks to its extensive sports coverage.
Great for Live Sports and News
Great for Spanish Programming
Great for More Sports, News, and Shows
All your live TV programs
Watch boxing with DAZN.
Despite all the benefits other services on this list provide, DAZN is probably your best bet for getting the most extensive boxing coverage. After all, DAZN is a platform dedicated to combat sports.
When subscribing to DAZN, you'll get a vast library of boxing content. In fact, you can watch classic matches like Ali vs. Joe Fraizer. Or you can even catch some of Mike Tyson's best bouts at the height of his domination during his 37-fight win streak.
But if that's not enough to keep you interested, you can also catch DAZN boxing matches you won't find anywhere else. The platform also produces exclusive documentaries where they interview the likes of Mike Tyson.
As a boxing fan, you're doing yourself a disservice by ignoring DAZN.
Watch boxing with ESPN+.
And last but not least, we end this list with ESPN+. Coming from the network with the tagline "the world leader in sports," you definitely won't regret subscribing to ESPN+.
With ESPN+, you'll get all the live boxing footage on the sports network. Additionally, for an added fee you can watch all the pay-per-view boxing events you can ever ask for.
If that wasn't enough to sell you and you're also interested in MMA, ESPN+ is the prime network for catching up on the UFC. Here, you'll get access to all the live UFC events from across the globe. For its low price and great sports coverage, ESPN+ is a guaranteed win for every boxing fan.
Live sports and ESPN+ originals
Enjoy cable-free boxing thanks to streaming.
Between paying for cable and subscribing to a PPV event, being a boxing fan can be an expensive hobby and you don't want to miss out on the biggest events. Luckily, now you don't have to.
For cable-cutters, internet TV and streaming services are excellent gateways to the world of live boxing without being tied down by a cable subscription.
Lisa Holden • Editor
Lisa Holden is an editor and creative based in Houston, TX. Lisa holds a BA in African-American Studies from Temple University and has spent her career working in news publications and magazines, even founding a magazine herself. When she's not editing or working on one of her many creative endeavors (whenever that is), she enjoys traveling to new places and biking on sunny days.