Sport
Cricket
ESPN+
Sling
WillowTV
How to watch
How To Watch Cricket Live Without Cable 2023 - Top 3 Options
By Staff, Deja Harris• Edited by Lisa Holden • Updated Nov 01, 2023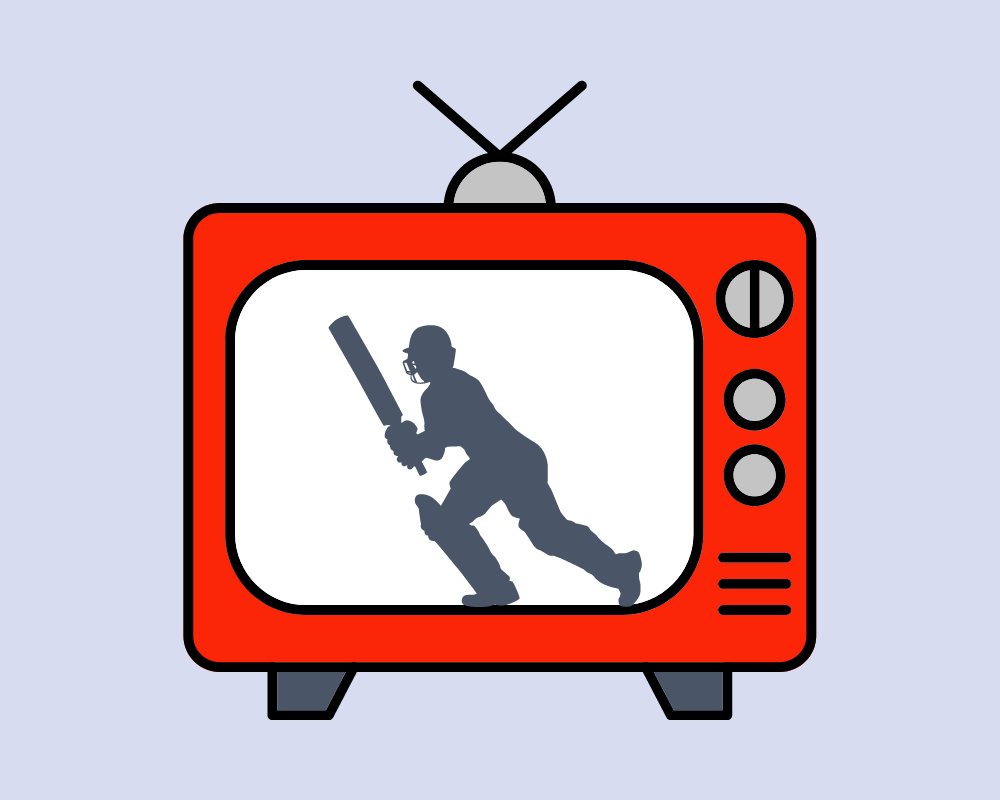 It will probably come as a shock to anyone who's not a fan, but with 2.5 billion followers, cricket is the world's second-most popular sport after soccer. And while not as popular as America's favorite pastime, cricket's been played in the country longer than baseball. With the sport now gaining in popularity, we look at 3 ways to watch cricket live without cable in 2023.
What is cricket?
Cricket is similar to baseball in that it's played with a ball and bat, and teams alternate between batting and fielding. It's most popular in Commonwealth nations, such as India, Australia, and Jamaica, which compete in the Indian Premier League, Big Bash League, and Caribbean Premier League, respectively.
Cricket is still not widely broadcast in the US and you won't find it some of the best streaming services for sports – like Fubo or DirecTV Stream – but you can watch it on Sling TV, ESPN+, and through Willow TV's own website.
How to watch cricket on Sling TV?

There are 2 main plans available on Sling TV – Sling Orange with 30+ channels, and Sling Blue with 45+ channels.
The Orange and Blue plans cost almost the same and have channels in common, but each has channels that the other doesn't. For example, ESPN channels only come with Orange, while Fox Sports channels only come with Blue. With Orange, you can use your Sling TV account to access premium content on ESPNcricinfo, the sports network's dedicated cricket website. There is also the option to combine the two with the Orange & Blue plan. This plan includes all Sling TV channels at a considerable discount.
But Sling TV's best offering for cricket fans is a bundle with Willow TV, an American pay-TV channel dedicated to overseas cricket. The bundles – Willow Cricket, Desi Binge Plus, World Sports Mini, and South Plus,
Sling TV lets you watch up to 4 simultaneous screens but you only get 50 hours of cloud DVR.
How to watch cricket on ESPN+?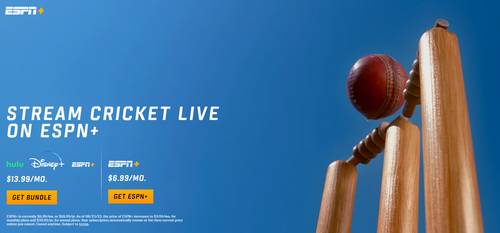 ESPN launched its own streaming service in 2018. ESPN+ is a separate service that doesn't air the live ESPN channels – and even has its own broadcasting deals.
ESPN+ broadcasts every match of the Indian Premier League live (in English and Hindi), as well as hundreds of matches featuring big-name teams like New Zealand Cricket. Last year, ESPN+ locked in the US broadcast rights for every ICC Future Tours Programme match played in the Caribbean.
ESPN+ can be subscribed to on its own, but it's also part of Hulu's Disney Bundle, which includes Hulu, Disney+, and ESPN+. You can watch 3 simultaneous streams and, while there is no cloud DVR, everything shown on ESPN+ goes directly into its on-demand library shortly after airing.
Live sports and ESPN+ originals
How to watch cricket live on Willow TV?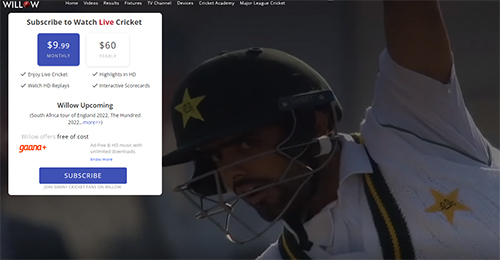 If you've already got a streaming service and just looking to add cricket – and only cricket – you can sign up to Willow TV directly on its website. A subscription gives you access to live games, highlights, and full replays of every match.
If your cable subscription includes Willow TV, you can use your account to log in to the service for free. But unlike other similar websites – like USA Network, for example – you can't use your Sling TV credentials to sign in.
Willow TV also has dedicated apps for an impressive range of devices. You can watch Willow TV on all of the following:
Computer: All major web browsers
Mobile: Android, iOS, Fire Tablets
Streaming: Apple TV, Chromecast, Fire TV, Roku
Gaming: Xbox
TVs: Android TV, Samsung
With the Major League Cricket – a 6-team professional Twenty20 cricket league – set to begin play next year, cricket is taking a second shot at professional sports in America. And as cricket becomes more popular in America, expect more streaming services to start offering cricket. But for the moment, you'll want to choose one of the above 3 options to watch cricket live in 2023.
Douglas Wright • Author
Douglas Wright is a freelance writer based in Japan. A former web designer and technical writer, he left beautiful Vancouver for bustling Tokyo, where he spent a decade recruiting for software and high-tech firms. No longer commuting through the world's busiest train station, he writes fiction and a wide range of formats for clients around the world. When he gets AFK, he's either outdoors with his two boys, streaming a show with his wife, or reading a book over a French-pressed, hand-ground coffee.
Lisa Holden • Editor
Lisa Holden is an editor and creative based in Houston, TX. Lisa holds a BA in African-American Studies from Temple University and has spent her career working in news publications and magazines, even founding a magazine herself. When she's not editing or working on one of her many creative endeavors (whenever that is), she enjoys traveling to new places and biking on sunny days.