Streaming Services
ESPN
fubo
Best of
Best Ways to Watch ESPN Live on Fubo in 2023
By Staff, Deja Harris• Edited by Lisa Holden • Updated Oct 23, 2023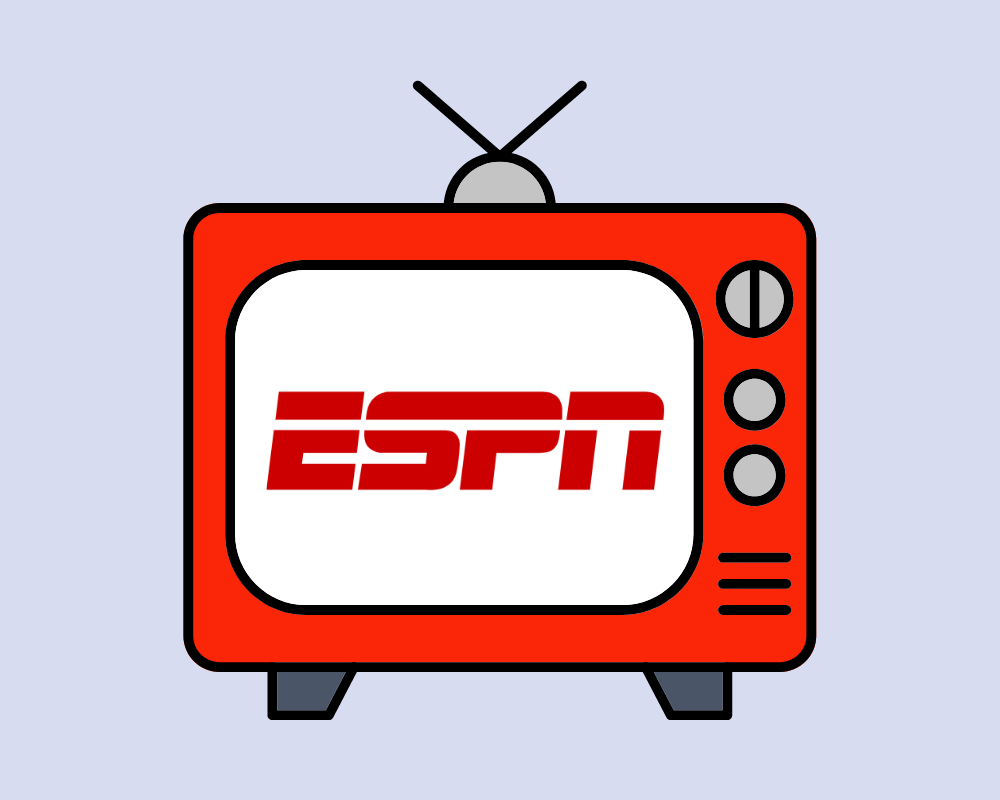 Not too long ago, you needed to be paying a cable or satellite TV provider to order ESPN. Fortunately, that's no longer the case. Many streaming services carry live linear channels for ESPN, ESPN2, and even ESPNU. But if you're looking for a service that's focused on sports, Fubo must be on your radar. We've got all you need to know about how to watch ESPN live on Fubo in 2023.
What is ESPN?
ESPN launched in 1979 with the first telecast of its still-running flagship show, SportsCenter. From its humble beginnings as a father-son business venture to being acquired by ABC – and then Disney –, it's the highest-earning sports channel in the world.
ESPN currently broadcasts 5 linear channels on US television:
ESPN
ESPN2
ESPNEWS
ESPNU
ESPN Deportes
For most of the network's 40+ years, ESPN has required a subscription paid on top of your cable and satellite bill. Now, you can get ESPN with a streaming service like Fubo.
You may see ESPN+ mentioned a lot, but it is a standalone streaming service that doesn't have ESPN's live channels.
How to watch ESPN on Fubo?
Watching ESPN or any of its channels on Fubo is as easy as opening the channel guide and navigating to the ESPN channel you want to watch. Depending on which plan you have, you can watch the following ESPN channels and networks on Fubo:
ESPN
ESPN2
ESPNEWS
ESPNU
ESPN Deportes
ACC Network
SEC Network
How much does Fubo cost?
Fubo has 3 English-language plans and 1 Spanish-language plan.
The 3 English-language plans all come with 1,000 hours of cloud DVR space and include the Unlimited Screens add-on, which lets you watch on 10 screens at home plus 2 more on the go.
All of the plans include ESPN and ESPN2. You also get FS1 and FS2, as well as other sports channels like NFL Network, Big Ten Network, and beIN Sports.
The 4 major TV networks (ABC, CBS, FOX, and NBC) come standard with the 3 main plans, as do The CW, Telemundo, and Univision.
Explore the Fubo Pro plan
The entry-level Pro plan from Fubo gets you 170+ channels and 100+ sporting events. With this plan, you will receive 1000 hours of Cloud DVR and the ability for users to watch on up to 10 screens at once.
Explore the Fubo Elite plan
The Fubo Elite plan has 225 channels and 130+ events in 4K. You get 2 additional core ESPN channels and 2 ESPN networks.
By including 2 add-ons (News Plus and Fubo Extra) to the Pro plan at a slight discount, you get ESPNEWS and ESPNU, as well as premium sports channels like NBA.TV, NHL Network, and MLB Network.
College sports fans will be pleased to know it includes the ACC and SEC Networks, as well as the Pac-12 Network.
Explore the Fubo Ultimate plan
The top-tier Fubo Ultimate plan gets you 240+ channels and 130+ events in 4K. It includes everything in the lower tiers, plus 9 Showtime channels and the Sport Plus channel bundle.
A lot of the Fubo Extra channels are repeated in the Sports Plus bundle, but a few new additions are NFL RedZone, MLB Strike Zone, and 4 Stadium channels.
Explore the Fubo Latino plan
The Fubo Latino plan costs just a fraction of the Pro plan and includes 60+ channels and 100+ sporting events. However, it only has ESPN Deportes, and Fubo doesn't have an option to add ESPN or ESPN2.
It comes with 250 hours of cloud DVR, and you can watch on up to 2 screens at once.
Does Fubo have a free trial?
Some live TV services, such as Sling TV, only offer half off your first month. Others, like Hulu + Live TV, don't offer a discount, let alone a free trial.
However, we have good news! Fubo offers a great free trial option. Its 7-day free trial gives you complete access to all the channels, features, and on-demand content for a full week.
Like most free trials, you need to enter your credit card info, so be sure to cancel your trial in time if you choose not to become a subscriber.
Which devices can you use to watch Fubo?
Fubo doesn't have the most extensive device support in the industry, but it supports most of the popular devices, so you shouldn't have much trouble watching it. Below are the types of devices supported, but check the Fubo website for specific models and generations.
Computer: All major web browsers
Mobile: Android, iOS
Streaming: Apple TV, Chromecast, Fire TV, Roku
Gaming: Xbox
TVs: Android TV, Hisense, LG, Samsung, Vizio
How many simultaneous streams can you watch with Fubo?
Since Fubo restructured its pricing plans last year, the 3 English-language plans now all include the Unlimited Screens add-on. This means you can watch up to 10 screens at the same time at home plus 2 more on the go.
However, the 2 extra screens not on your home network can only be on mobile devices or web browsers. They can't be smart TVs or streaming devices, which means you can't watch them on Roku, FireTV, or Xbox — or any other big screen.
The Latino plan comes with Standard Share, which allows just 2 simultaneous screens.
There is also the option of the Family Share add-on that allows one more stream at home or the Unlimited Screens add-on (that's included with the English-language plans) to take away any simultaneous streaming limits.
More Reading:
Fubo Free Trial: How To Get Fubo Free Trial in 2023
Best Fubo Alternatives in 2023
Douglas Wright • Author
Douglas Wright is a freelance writer based in Japan. A former web designer and technical writer, he left beautiful Vancouver for bustling Tokyo, where he spent a decade recruiting for software and high-tech firms. No longer commuting through the world's busiest train station, he writes fiction and a wide range of formats for clients around the world. When he gets AFK, he's either outdoors with his two boys, streaming a show with his wife, or reading a book over a French-pressed, hand-ground coffee.
Lisa Holden • Editor
Lisa Holden is an editor and creative based in Houston, TX. Lisa holds a BA in African-American Studies from Temple University and has spent her career working in news publications and magazines, even founding a magazine herself. When she's not editing or working on one of her many creative endeavors (whenever that is), she enjoys traveling to new places and biking on sunny days.