Movies and Shows
Hulu
How to watch
How To Watch Fire Island
By Staff• Edited by Lisa Holden • Updated Nov 20, 2023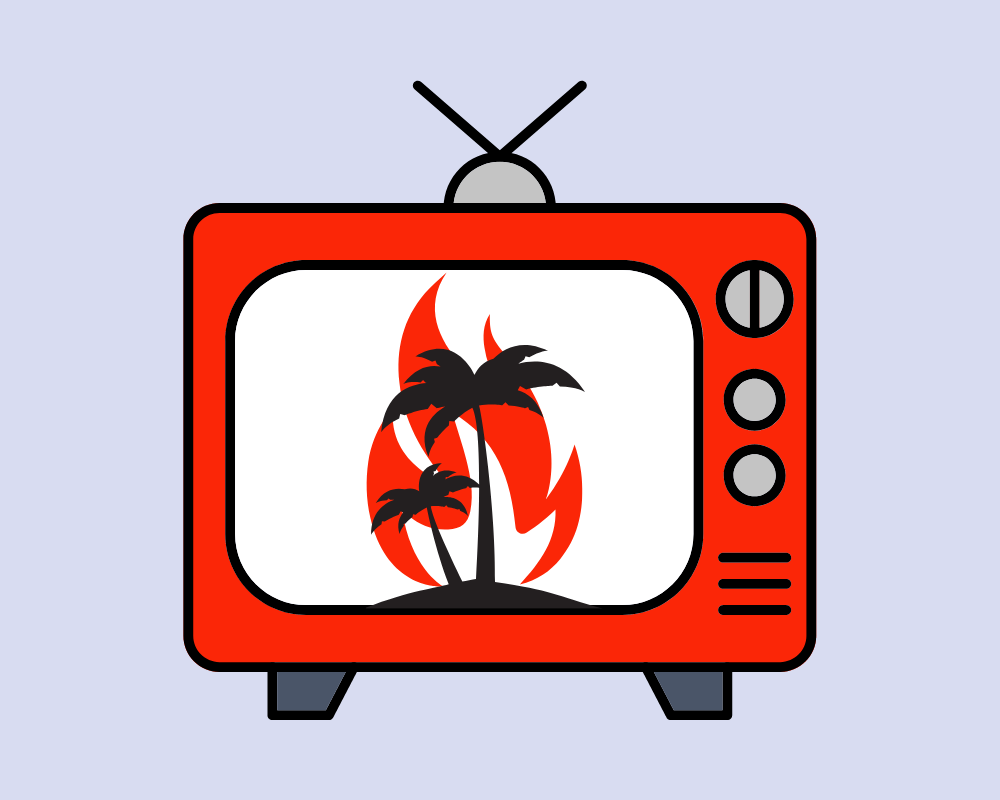 Fire Island is a US romantic comedy movie released in June 2022. The film finds inspiration in the famous classic novel Pride and Prejudice. It tells a story about friends who head on vacation to a place famous for its gay villages – Fire Island. They spend a week there, and the movie reveals the events they go through day by day.
Would you like to watch this feel-good LGBTQIA+ film? If you enjoy romantic comedies with this theme, keep reading to discover which streaming service has it in its library in the United States!
Fire Island is a Hulu original and exclusive
Fire Island is a movie created for the Hulu streaming service. As a part of its exclusive programming, it's only available on this VOD platform. The good news is that it's a part of the basic content library. That means you only need the basic subscription, and there's a free trial available.
Award winning Hulu originals
Thousands of shows and movies
Award winning Hulu originals
Thousands of shows and movies
If you need a VOD service with live channels, you can consider signing up for the Hulu + Live TV deal. It unlocks access to over 90 channels, with the list including ABC, CBS, CNN, ESPN, Fox, etc. Here's the full list of Hulu live TV channels to get for the price.
You have another option to get Hulu, and that's by subscribing to the Disney Plus Bundle. Disney is the company behind Hulu, which is why it offers a tempting bundle deal. The subscription includes Disney Plus, Hulu, and ESPN+. That means you'd get a load of family-friendly content and gems like Marvel movies on Disney Plus but also access to premium sports with ESPN+. And thanks to Hulu, you'll have an impressive selection of fantastic movies and TV shows on Hulu.
Is Fire Island worth watching?
If you check the popular IMDB website, you'll see Fire Island has a high 6.7 rating. Andrew Ahn is the movie's director, and we know him from Spa Night and Driveways. The cast includes Margaret Cho, Bowen Yang, and Joel Kim Booster, who's also the writer.
Fire Island received positive critics for telling a heartwarming story in a witty and positive manner. The movie manages to be sincere, and viewers quickly develop a fondness for the main characters. It has everything you need – a feel-good note with a positive ending and hilarious jokes.
If you still need convincing that Fire Island is worth watching, here's the official trailer:
Can you watch Fire Island outside the United States?
According to the information available, Fire Island is available on streaming platforms worldwide. You can watch it on Star+ in Latin America, including countries like Brazil, Argentina, Mexico, etc.
The movie is available on Disney+ in the United Kingdom, Europe in general, and other countries. Whether the film would actually be available depends on your location. Please note that Fire Island is a part of the Star category on the Disney+ platform.
Where to watch movies similar to Fire Island?
Did you watch Fire Island and love it? If you need more suggestions on feel-good movies that portray the LGBT world, check out the following titles!
Live and on-demand titles
Exclusive content like The Office
Exclusive content like The Office
Live and on-demand titles
Cloudburst. It's a refreshing comedy movie that focuses on two lesbians – Dorry and Stella. They are a retired couple who waited forever to get married. Ladies are heading on a road trip to fulfill this wish, and you can watch the movie on Amazon Prime Video.
Aneeca Younas • Author
Aneeca Younas is a graduated journalist with years of experience writing in different niches based in Oakland, CA. She is a huge movie fan that also enjoys watching sports. That's why she spends hours daily using various streaming services. Over the years, Aneeca profiled herself as an expert in cable-free and VOD platforms.
Lisa Holden • Editor
Lisa Holden is an editor and creative based in Houston, TX. Lisa holds a BA in African-American Studies from Temple University and has spent her career working in news publications and magazines, even founding a magazine herself. When she's not editing or working on one of her many creative endeavors (whenever that is), she enjoys traveling to new places and biking on sunny days.