How to Watch the 2023 Formula 1 Grosser Preis von Österreich
By Staff• Edited by Lisa Holden • Updated Jun 01, 2023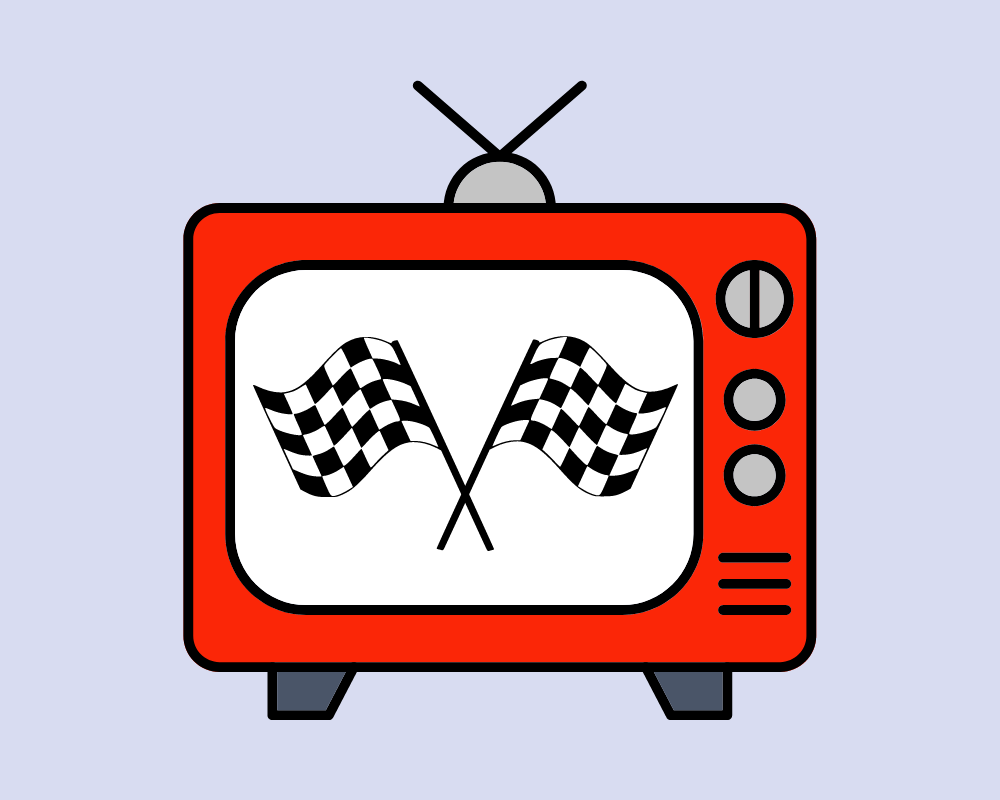 Formula One racing has been the most attractive auto racing competition for decades. If you enjoy fast races with a lot of twists, you'll love F1. You can watch over 20 races during a single season, but you shouldn't miss the Austrian Grand Prix. It always brings loads of excitement, guaranteeing fun for the viewers.
But how can you watch the 2023 Formula 1 Grosser Preis von Österreich? The official F1 broadcaster in the United States is ESPN. If you want to stream the Formula One Austrian Grand Prix without cable, you need a streaming service offering ESPN channels. You can find the top choices and short descriptions below, so go ahead and pick your favorite.
If you are in a rush, here is a quick selection of platforms streaming the 2023 Formula 1 Grosser Preis von Österreich:
ESPN Plus. The exclusive ESPN platform broadcasts all content owned by this network, including the 2023 F1 Austrian Grand Prix.
Sling Orange. You won't find many more affordable live TV subscriptions that include ESPN channels covering Formula One live races.
Hulu + Live TV. The prestigious on-demand streaming service now offers a live TV package with ESPN and other tempting sports channels.
Vidgo. A promising live TV provider that includes ESPN channels and ensures you have comprehensive coverage of the 2023 Formula 1 Grosser Preis von Österreich.
DirecTV Stream. A reputable streaming service with an all-around live TV channel lineup, including ESPN channel and F1 coverage.
YouTube TV. The prestigious Google's platform added ESPN to its channel lineup, but also a well-curated selection of other channel types.
Fubo. The platform offers over 100 channels, and that includes multiple ESPN channels that broadcast the 2023 Formula 1 Grosser Preis von Österreich.
F1 TV. It's a specialized platform that offers live F1 races, but also replays, highlights, and access to a historic archive.
Where To Watch The 2023 Formula 1 Grosser Preis Von Österreich?
The 2023 F1 Austrian Grand Prix weekend will occur from June 30th to July 2nd, 2023. Here is the schedule of the events you shouldn't miss:
ESPN will broadcast all the above events on its channels. That's why we'll be checking streaming services that include ESPN in their channel lineups. Here are our favorite platforms for watching ESPN.
1. ESPN Plus
You can watch all Formula One races in the 2023 season on ESPN, and not only the Austrian Grand Prix. ESPN also owns rights to MLB, NFL, college basketball, boxing, soccer, and a variety of other sporting events. If you like the network's selection of sports, ESPN Plus is a streaming service that unlocks access to all its content.
ESPN Plus is available at a low subscription price of only $9.99 monthly. Apart from live sports, you can watch an impressive selection of documentaries produced by this network. Disney is the company behind ESPN, allowing you to get this platform as a part of the Disney Plus bundle.
2. Sling Orange
Sling TV is a live TV streaming service that has a partnership agreement with ESPN. The network's channels are a part of the Sling TV Orange package. You'll receive around 30 channels for the price of $40 monthly.
If you need additional channels, you can check the Blue package, which includes Fox Sports and NBCSN. The Orange + Blue bundle would cost you $55, and there's a sports add-on with more channels to unlock.
3. Hulu + Live TV
Disney has had huge success with Hulu, which rose among the most popular on-demand streaming platforms. The new Hulu + Live TV package combines the VOD platform and a live TV channel selection at the cost of $69.99 monthly.
You'll find multiple ESPN channels on this service. It's understandable since Disney owns both. Hulu + Live TV also has an impressive selection of other sports channels, as well as entertainment, kid-friendly, and news broadcasting stations. The platform offers a seven-day free trial, making it an excellent choice to watch 2023 Formula 1 Grosser Preis von Österreich.
4. Vidgo
Vidgo doesn't offer a free trial, but it belongs to streaming platforms offering the best value for money. Its basic package is $69.99 monthly, and it unlocks over 110 channels. The subscription includes five ESPN-owned broadcasting stations, ensuring you get full coverage of the 2023 Austrian Grand Prix.
Sports fans will love Vidgo since it also includes FOX Sports and BeIN Sports. Simultaneous stream support and excellent video quality are other reasons why this platform is worth a shot.
5. DirecTV Stream
DirecTV Stream has a basic subscription tier that costs $64.99 monthly, and it includes ESPN channels. That guarantees you can watch the 2023 Formula 1 Grosser Preis von Österreich via this platform.
More expensive subscription tiers cost up to $154.99 monthly, and you can consider choosing them for additional sports content. DirecTV Stream guarantees 20 hours of DVR space and three simultaneous streams.
6. YouTube TV
It was a big shock when Google announced they'll be launching YouTube TV. Today, YouTube TV has over five million subscribers. You could attribute that to a well-balanced channel lineup. It includes multiple ESPN options, ensuring you get full coverage of the 2023 F1 Austrian Grand Prix.
The default YouTube TV subscription costs $72.99 monthly. You can go with different add-ons to spice up the selection. But even the basic lineup should fulfill the needs of most users .
7. Fubo
Fubo offers a seven-day free trial, and we strongly recommend trying it before subscribing. That's because the basic package costs $74.99 monthly, which some might find overpriced.
The service quality offered by Fubo is impressive. You get BeIn Sports, Fox Sports, and Fubo Sports Network channels. If you need, even more, there are sports-focused add-ons for up to $11 monthly. As for other features, excellent device support and generous DVR storage ensure fubo stands out from the competition.
8. F1 TV
Formula One launched its own TV in 2018. If you are a passionate fan of this sport, you'll love what the F1 TV offers. We strongly recommend the F1 TV Pro package. It includes live track coverage, but also access to driver onboard cameras. You can enjoy everything from the perspective of your favorite driver while listening to team radios. The package costs $9.99 monthly or $79.99 for the entire season.
You can also get the F1 TV Access, which is the basic subscription package. For $2.99 monthly, you can watch race replays and highlights. Both tiers include access to historic races, which Formula One fans will love.
Quick And Interesting Facts About The 2023 Austrian Grand Prix
2023 Formula 1 Grosser Preis von Österreich will be held on July 2nd, only a week before the British Grand Prix. Here are some important facts to know about the race in Austria:
Charles Leclerc won the 2022 Austrian Grand Prix, beating out Max Verstappen, the previous four-time winner.
The first Austrian Grand Prix occurred in 1970.
Niki Lauda is the only domestic driver to win this race.
The 2023 Austrian Grand Prix will occur at the Red Bull Ring.
A lap is only 4.318 kilometers long, and there'll be 71 laps in this year's race.
The current fastest lap holder is Kimmi Raikkonen, with the time 1:06.957 set in 2018.
2023 Formula 1 Grosser Preis von Österreich features a short track, guaranteeing plenty of excitement for the viewers. If that sounds like a good deal, pick the desired streaming service and join the fun on July 2nd!