Streaming Services
FOX
Sling
fubo
Hulu
Vidgo
DirecTV Stream
YouTube TV
How to watch
How To Watch FOX Live Without Cable 2023
By Staff, Deja Harris• Edited by Lisa Holden • Updated Nov 20, 2023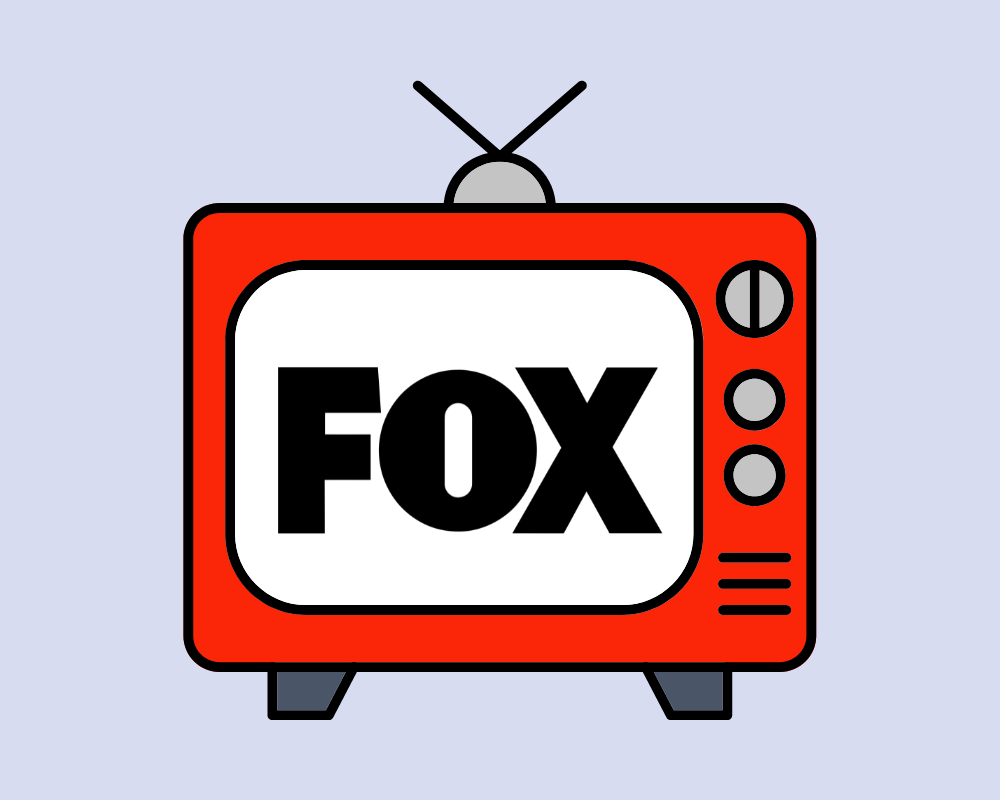 Did you know you don't need cable to watch FOX live? Thanks to streaming services, you only need an internet connection to access this channel. In this guide, we'll talk about different platforms that include FOX in their channel lineups.
If you are in a rush, here's a brief overview of streaming services offering FOX live:
Sling TV. It's the most affordable deal for a live TV streaming option to watch FOX without cable, but also enjoy tons of other premium US channels.
Fubo. This provider allows you to watch FOX 4K to ensure you enjoy this channel in the best possible resolution.
Hulu + Live TV. The famous VOD platform now offers a live TV package that offers FOX channels in its lineup.
DirecTV Stream. The premium live TV streaming provider offers FOX in its standard subscription package and adds unlimited DVR as a bonus.
Vidgo. The newcomer in the live TV streaming service industry also includes FOX and several other channels owned by this company.
YouTube TV. Google's streaming service offers an all-around package that includes FOX and other channels owned by this network.
Would you like to learn more about streaming services used to watch FOX live without cable in 2023? Keep reading to discover all the details and find the most suitable option!
How to watch FOX live without cable in 2023?
If you want to watch FOX live, the process starts with selecting a streaming platform that offers this channel. Once you choose it, you'll need to register an account.
Depending on the service, you might have a free trial available. If there's no free trial, you'll need to choose a premium subscription right away. After activating the subscription, find FOX in the channel lineup and enjoy watching.
Let's check the main streaming service suggestions to watch FOX live in 2023!
Use DirecTV Stream to watch FOX.
DirecTV Stream has never had a reputation as an affordable streaming service. It focuses on premium users who appreciate the highest quality and feature range. The good news is that you only need a basic subscription for local channels. FOX fits that category, so you can subscribe to the DirecTV Stream Entertainment tier to watch it. For the price, you'll also get Starz, Showtime, and other premium channels.
DirecTV Stream has three other subscriptions. Those are Choice, Ultimate, and Premier. They all include FOX, and you'll get HBO Max with these three subscriptions. Apart from excellent support for simultaneous streams, you also get unlimited DVR.
Use Sling TV to watch FOX.
Sling is the best deal for a live TV streaming service that includes FOX in its channel lineup. It's a reputable platform that offers excellent video quality at budget-friendly prices. You have two different basic packages available, but make sure to choose the Sling TV Blue subscription. It's the only standard subscription with the FOX channel – the Orange tier doesn't include this network.
The default subscription to Sling also includes TNT, CNN, and AMC - 30+ total carefully curated channels. Thanks to the Blue package, you can also watch Fox News, Fox Sports 1, NBC, and even the NFL network. Here is a complete Sling TV channel list to make your choice easier.
Sling TV is considerably more affordable than other streaming services on this list. You can get the Orange + Blue combo, which will unlock ESPN and Disney channels. Sling offers other channel add-ons, and you can expect simultaneous streaming to be a part of any subscription package.
Use Fubo to watch FOX.
If you are looking for an all-around live TV streaming service, Fubo will meet your expectations. First, let's mention it's among the options to watch FOX without cable. The channel is available with the Pro subscription. It unlocks over 170+ channels, and it's worth noting that you can watch Fox 4K. If you want to enjoy this network in premium resolution, you can't go wrong with Fubo.
The platform also has Elite and Premier packages with additional features and channels. Fubo is an excellent choice for sports fans. You can enjoy BeIn Sports, ESPN, CBS Sports, NFL Network, etc. Those who love movies, TV shows, and reality content will enjoy channels like TLC, Nickelodeon, Fubo Movie Network, Hallmark channels, etc.
Use Hulu + Live TV to watch FOX.
Hulu originated as a VOD streaming service with a generous movie and TV show library. As its owner, Disney decided to expand the platform and add a package with live channels. That's how we got the Hulu + Live TV subscription, which includes live TV plus the extensive VOD library.
Award winning Hulu originals
Thousands of shows and movies
Award winning Hulu originals
Thousands of shows and movies
Hulu + Live TV is a bit more expensive than the average live TV streaming platform, but you get over 90 amazing channels. Apart from FOX, you can watch ABC, CNN, TNT, VH1, etc. In addition, the platform includes Fox News, Fox Business, and other channels owned by this network. Here's a complete list of Hulu + Live TV channels and additional packages available.
Use Vidgo to watch FOX.
This up-and-coming live TV streaming platform has been around since 2019. Fox is among the networks that signed an extensive partnership with Vidgo. As a result, the service offers Fox live, but that only scratches the surface. You can watch Fox Deportes, Fox Business, Fox News, FS1, FS2, and even FOX Weather on this network.
Great for Live Sports and News
Great for Spanish Programming
Great for More Sports, News, and Shows
All your live TV programs
Vidgo has two packages that include FOX in their channel lineup - the standard Vidgo Plus package and the more expensive Premium. The Premium subscription ensures access to even more channels and premium content. Vidgo supports up to three simultaneous streams and a 24-hour playback option.
Use YouTube TV to watch FOX.
Google entered the live TV streaming market in the United States in 2017. Today, YouTube TV has millions of subscribers. It reached this large number with an excellent channel selection and service quality.
There's only a single YouTube TV subscription tier. With it, you get over 100 channels, and that includes FOX. You'll also get Fox News and Fox Business. NBC, Cartoon Network, and CW are also part of the package. Sports fans will appreciate ESPN, NBA TV, and Fox Sports 1 and 2. It's possible to unlock additional channels via add-on deals.
What can you watch on FOX?
The premium content includes a generous selection of TV shows and movies, the latest news updates, and documentaries. FOX is famous for its sports content, especially NFL football. You can also enjoy basketball, football, and other sports, although some are available only on specialized channels owned by this network.
Which devices can you use to watch FOX without cable?
The supported devices depend on the streaming platform chosen. But most services support a wide range of devices, from Android, Samsung, and other smart TVs to smartphones, tablets, etc. You can also use most streaming media players, such as Roku or Amazon Fire TV, to watch FOX.
Is simultaneous streaming available when watching FOX?
If the streaming platform supports watching simultaneously on multiple devices, then the answer is yes. That means one person can watch FOX on a smart TV while another enjoys it on a tablet or smartphone. The exact number of simultaneous streams supported depends on the platform and subscription you choose.
FOX is a national TV channel in the United States. Its history goes back over 35 years, and the broadcaster enjoys a huge reputation among the viewers. FOX offers an extensive content selection for all audience types. That includes news, entertainment, sports, and other types of content.
Aneeca Younas • Author
Aneeca Younas is a graduated journalist with years of experience writing in different niches based in Oakland, CA. She is a huge movie fan that also enjoys watching sports. That's why she spends hours daily using various streaming services. Over the years, Aneeca profiled herself as an expert in cable-free and VOD platforms.
Lisa Holden • Editor
Lisa Holden is an editor and creative based in Houston, TX. Lisa holds a BA in African-American Studies from Temple University and has spent her career working in news publications and magazines, even founding a magazine herself. When she's not editing or working on one of her many creative endeavors (whenever that is), she enjoys traveling to new places and biking on sunny days.