Streaming Services
HBO
Max
How to watch
How To Watch HBO Live Without Cable in 2023
By Staff• Edited by Lisa Holden • Updated Aug 31, 2023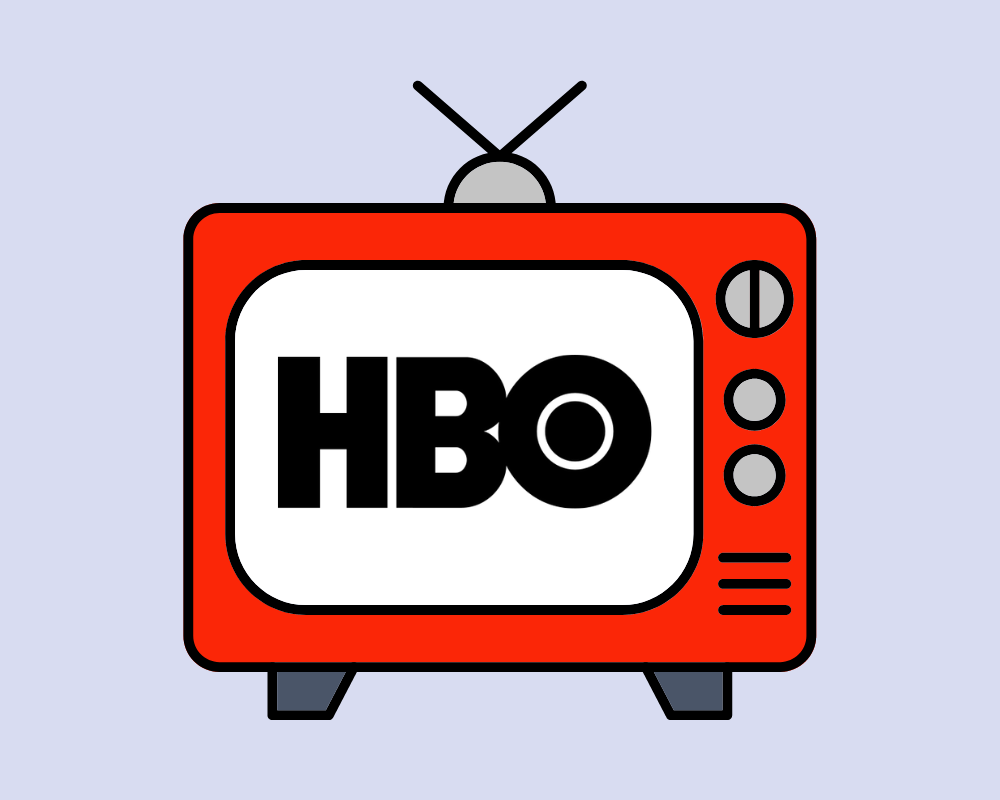 Launched in 1972 to fewer than 400 customers, Home Box Office (HBO) was the first subscription TV service in America. And for most of the past 50 years, you needed to order HBO through your cable or satellite TV provider. But cord-cutting HBO fans will be pleased to know that's no longer the case. There are 3 ways you can watch HBO live without cable in 2023 – Hulu + Live TV, DirecTV Stream and YouTube TV.
How Is HBO Different From Max?
HBO's service offerings can be confusing, as it's had a number of streaming services over the past 10+ years. First there was HBO Go, then HBO Now, then HBO Max, then Max, then HBO Now was rebranded as simply HBO. None of these had or have live simulcasts of the HBO channels you can watch with cable or satellite.
Therefore, when we're talking about watching "HBO live", we're referring to the linear HBO channels that broadcast live, scheduled programming.
While Max doesn't include the live channels, signing up for Max through Hulu + Live TV, DirecTV Stream, or YouTube TV does.
But if you're just looking for HBO content, and watching new shows as they broadcast live for the first time isn't important, you can sign up for Max directly without needing to pay for a live TV streaming service. The standalone Max service is $9.99/month for the ad-supported version or $14.99/month for the Ad-Free plan.
How To Watch HBO Live On Hulu + Live TV

First, adding Max to the Hulu on-demand base plan ($7.99) does NOT get you the HBO live channels. You need Hulu + Live TV .
Award winning Hulu originals
Thousands of shows and movies
Award winning Hulu originals
Thousands of shows and movies
Hulu + Live TV comes with 90+ channels, including the Big 4 — ABC, CBS, FOX and NBC. It also includes ESPN+ and Disney+, making it a great choice for families.
The Max add-on costs $14.99/month on top of your subscription and gives you some of HBO's live linear channels as well as access to Max.
Both Hulu + Live TV plans include unlimited cloud DVR. They also only let you watch on 2 screens at the same time, but the Unlimited Screens add-on can solve that for an extra $9.99/month.
Therefore, to watch HBO live on Hulu + Live TV, the lowest you can pay is $84.98/month.
How To Watch HBO Live On YouTube TV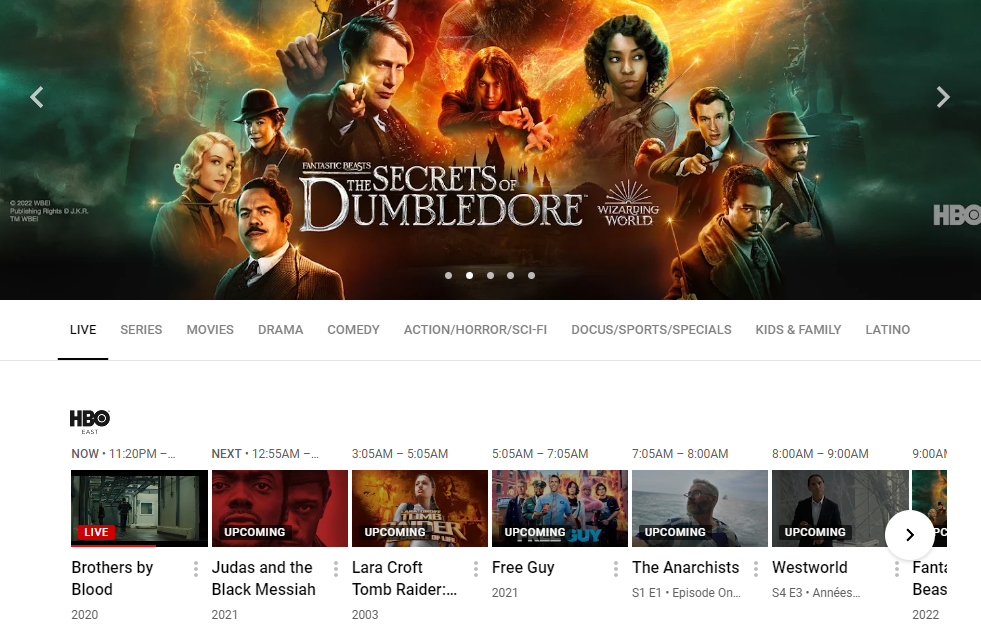 YouTube TV is the another way to watch HBO live without cable or satellite. And it also gets you the most HBO channels. There are 2 options for watching HBO on YouTube TV, and they both cost $14.99/month.
85+ broadcast, cable, and regional sports networks
The first is the Max add-on, which gets you Max and all of its on-demand content, plus 8 HBO live, linear channels:
HBO East
HBO West
HBO 2
HBO Comedy
HBO Family
HBO Latino
HBO Signature
HBO Zone
The second option is the HBO add-on, which costs the exact same as the first option. It gets you the 8 HBO channels but doesn't include access to Max.
YouTube TV has all the major broadcast TV networks, as well as The CW, TBS and TNT. It's also one of the only streaming services – the other being DirecTV Stream – that has PBS stations live.
Similar to Hulu + Live TV and DirecTV Stream, YouTube TV has unlimited cloud DVR included as a standard feature. However, you only get 3 streams, but that can be upgraded to unlimited home screens for $19.99/month with the 4K Plus add-on.
The lowest you'll pay watching HBO live on YouTube TV is $87.98/month.
How To Watch HBO Live On DirecTV Stream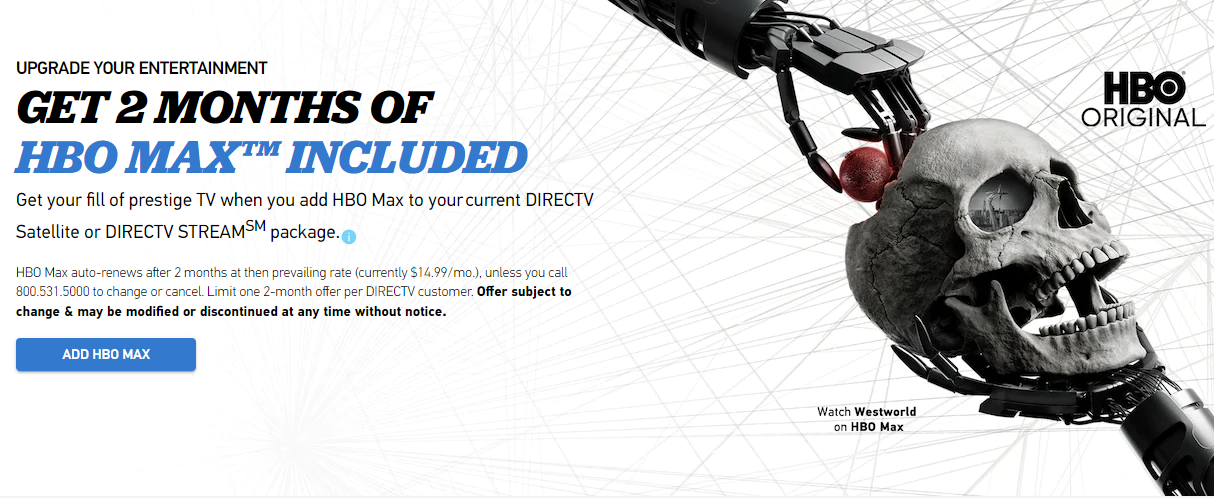 DirecTV Stream is the closest you can get to satellite TV with a streaming service, and it has 4 plans to choose from:
Stream on unlimited devices at home
Regional sports networks included
Stream on unlimited devices at home
Regional sports networks included
Stream on unlimited devices at home
Regional sports networks included
Stream on unlimited devices at home
The top-tier Premier plan has 150+ channels and includes 4 HBO linear channels – the main channel plus HBO 2, HBO Family and HBO Latino. It also includes other premium entertainment channels like Cinemax, Showtime and Starz, and 65,000+ on-demand titles to choose from.
However, you don't need to shell out $155/month for HBO. You can add Max to any of the lower plans for $14.99/month and get access to the live channels for HBO and HBO 2, as well as HBO Family, HBO Signature and HBO Latino.
You can watch up to 20 screens on your home network, plus 3 more on the go, with all DirecTV Stream plans. Unlimited cloud DVR storage also comes standard with every plan.
To watch HBO live on DirecTV Stream, the least you'll pay is $89.98/month, making it the most expensive option on this list.
Douglas Wright • Author
Douglas Wright is a freelance writer based in Japan. A former web designer and technical writer, he left beautiful Vancouver for bustling Tokyo, where he spent a decade recruiting for software and high-tech firms. No longer commuting through the world's busiest train station, he writes fiction and a wide range of formats for clients around the world. When he gets AFK, he's either outdoors with his two boys, streaming a show with his wife, or reading a book over a French-pressed, hand-ground coffee.
Lisa Holden • Editor
Lisa Holden is an editor and creative based in Houston, TX. Lisa holds a BA in African-American Studies from Temple University and has spent her career working in news publications and magazines, even founding a magazine herself. When she's not editing or working on one of her many creative endeavors (whenever that is), she enjoys traveling to new places and biking on sunny days.