VPN
fubo
ExpressVPN
Hulu
How to watch
How To Watch Hulu in Canada
By Staff, Deja Harris• Edited by Lisa Holden • Updated Nov 28, 2023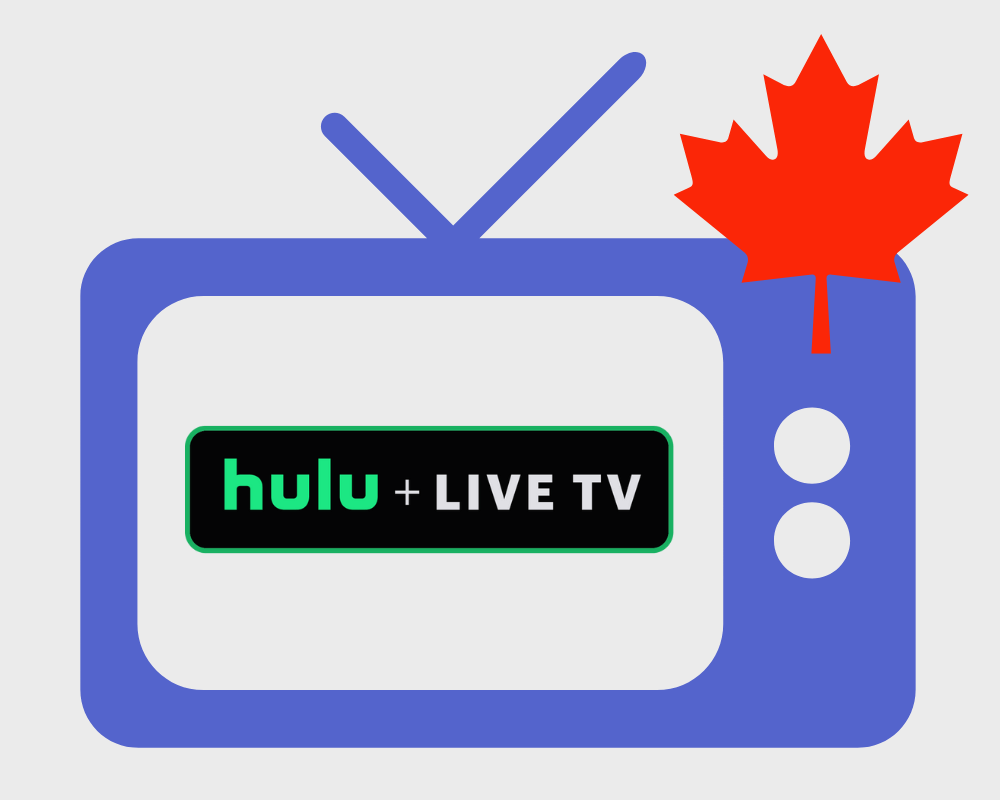 As of 2023, Hulu+ Live TV is not officially available in Canada, but don't worry, there is a solution. By using a virtual private network (VPN), you can easily and securely access Hulu+ Live TV, and other American streaming services directly from Canada.
Fortunately, VPNs are incredibly user-friendly and simple to install. With a VPN subscription, you can also unlock a variety of American streaming services, including Peacock and American Netflix.
Our team recommends ExpressVPN, as it is a premium service with servers in every country we've ever needed to explore. However, there are many other great VPNs to choose from, as shown in the table below:
Unlock streaming services from around the world
Now, let's dive into everything you need to know to watch Hulu in Canada with confidence.
Why do you need a VPN to watch Hulu in Canada?
Have you ever found yourself in a situation where you're eagerly looking forward to watching a particular show on Hulu, only to be greeted by a message that says "We couldn't locate you, which is necessary for viewing this content?" It can be incredibly frustrating to face this kind of geo-block message, especially when you're looking forward to watching a particular show.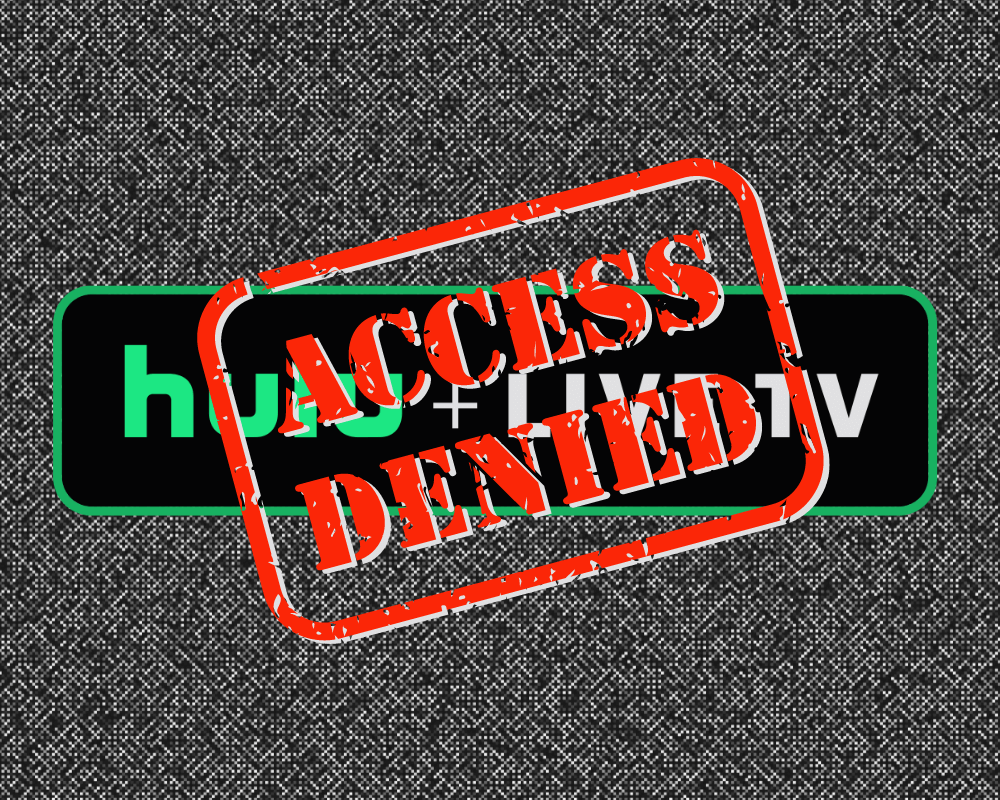 But why does this happen? The reason is simple — despite the fact that the internet has made the world a global village, streaming services like Hulu are still bound by geographical restrictions. These restrictions are usually imposed due to local laws, trade agreements, and other factors that are beyond the control of streaming services. As a result, streaming services may have to comply with the regulations of the country in which they operate.
However, there is a solution to this problem - by adding a VPN subscription to your streaming workflow, you can bypass geo-blocking and access all content on Hulu from Canada. With a reliable VPN, you won't have to worry about missing out on shows like The Handmaid's Tale, Kindred, or The Bear, as you'll have unrestricted access to all the content available on Hulu — even live channels on Hulu+ Live TV.
Do I still need to pay for a Hulu subscription to watch from Canada with a VPN?
It might not be what you're hoping to hear, but yes, a subscription to Hulu is still required if you wish to stream content from Canada, even if you use a VPN.
Think of a VPN as an internet teleportation device that virtually takes you to the destination you select as your desired server. So, when you use a VPN from Canada to watch Hulu as if you were in the United States, the VPN does the work of virtually transporting you to the United States.
However, that is the extent of what your VPN subscription can do. A VPN does not automatically allow you to watch any movie or show you want. To achieve that, you must also subscribe to Hulu. The good news is that with a Hulu subscription, you get access to 90+ live channels plus a whole slew of on-demand movies and TV shows our team loves.
Award winning Hulu originals
Thousands of shows and movies
Award winning Hulu originals
Thousands of shows and movies
Check out our full Hulu review to discover why we recommend it — or learn how it stacks up against alternatives like HBO Max, Apple TV+, Peacock, and Fubo.
How to access Hulu from Canada with a VPN?
Accessing Hulu+ Live TV from Canada is just as easy as accessing it from any other country. Follow these steps with confidence:
Subscribe to a reliable VPN service such as our top choice, ExpressVPN.
Download and install the VPN app or client on your device.
Connect to the VPN from the United States, since you want to access Hulu+ Live TV as if you're in the US.
Sign in to your Hulu account or create one if you haven't already. Use our link to Hulu to get the best free trials and deals available.
Start streaming!
Next time you want to watch Hulu+ Live TV from Canada, simply follow steps 3-5. It's that simple! Plus, you can use the same VPN subscription to access other streaming services from around the world.
Here are some frequently asked questions.
You asked, we've got the answers! Below, you'll find the solutions to the frequently asked questions about watching Hulu+ Live TV in Canada.
What other channels are available on Hulu+ Live TV?
No one wants to subscribe to a streaming service and pay for a VPN for just one show or channel.
As of our last count, Hulu+ Live TV has 90+ channels including lots of local channels.
What if Hulu+ Live TV blocks VPNs?
While it's technically possible for Hulu+ Live TV to identify all VPN servers and add them to their list of blocked IP addresses, doing so would require a lot of effort on their part. Hulu+ Live TV would have to detect and block every single VPN provider for the countermeasure to be effective.
To date, Netflix, Hulu, and other streaming services have tried to set up anti-VPN countermeasures, but they haven't been very successful. If a VPN provider realizes that it's been blocked, all it has to do is change the IP addresses that it uses.
There just isn't much that a streaming service can do about VPNs other than ignore them.
Can I stream live TV in Canada?
There are several ways to watch live TV in Canada without cable, such as subscribing to a streaming service available in Canada — like Fubo Canada — or using a TV provider's online streaming platform. Additionally, some Canadian networks have their own streaming services, like CBC Gem and Global TV.
Can I watch Hulu+ Live TV outside the US?
Yes, it's possible to watch Hulu+ Live TV outside of the US by using a VPN service. A VPN can hide your IP address and make it appear as if you are located in the US, allowing you to stream Hulu+ Live TV content without restrictions.
We have experience with many VPN services that offer high-quality streaming speeds and unlimited bandwidth, making it possible to enjoy streaming Hulu+ Live TV in other countries. Our favorite VPN to use for watching Hulu+ Live TV outside the US is ExpressVPN.
Kelsey Reynolds • Author
Kelsey Reynolds is a content strategist based in Minneapolis. Kelsey holds a Master of Fine Arts in Creative Writing from the University of Minnesota, and has spent her career writing and editing content about marketing, education, emergency preparedness, science, cannabis, and entertainment. When she's not at her computer, Kelsey can usually be found working in her garden or walking her two dogs in the park.
Lisa Holden • Editor
Lisa Holden is an editor and creative based in Houston, TX. Lisa holds a BA in African-American Studies from Temple University and has spent her career working in news publications and magazines, even founding a magazine herself. When she's not editing or working on one of her many creative endeavors (whenever that is), she enjoys traveling to new places and biking on sunny days.