Streaming Services
Amazon Prime Video
MGM+
How to watch
How to Watch MGM+ on Amazon Prime Video 2023
By Staff• Edited by Lisa Holden • Updated Jun 01, 2023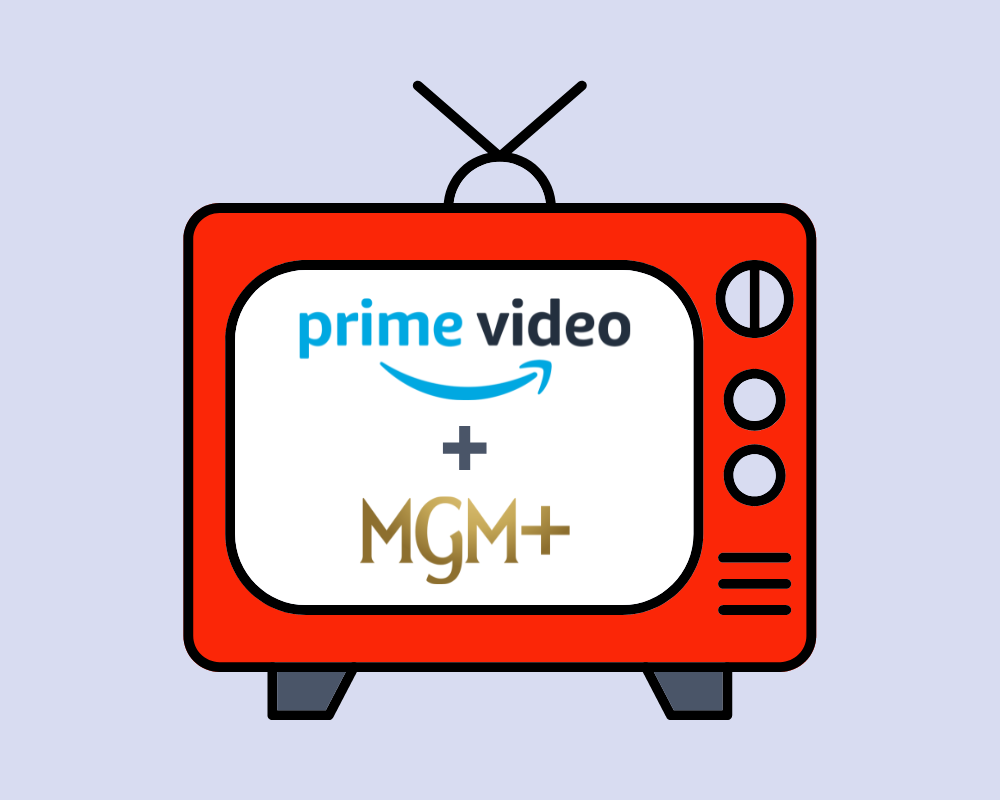 MGM launched MGM+ (previously known as Epix) in 2008, with the desire to create a premium cable and satellite network. Ever since Michael Wright took over in 2017, MGM+ shifted its focus to original programming. It also offers movie classics you don't often see on TV, documentaries, and comedy specials.
You can subscribe to MGM+ directly, but it's also possible to access it via other streaming services. It's available as a channel on Amazon Prime Video, but not in its default package. Would you like to learn how to watch MGM+ on APV in 2023? Keep reading for a detailed explanation!
Do You Get MGM+ For Free With Amazon Prime Video?
According to the latest information, MGM+ isn't a part of any default APV subscription tiers. Even if you get the Amazon Prime monthly and receive APV included in the deal, you won't be able to watch this channel. Instead, you need to activate it as an extra add-on.
MGM+ on Amazon Prime Video costs $5.99 monthly. Let's mention that you need to have at least the basic APV subscription set at $8.99, and then activate this add-on.
There's another alternative – you can get Amazon Prime for $14.99 monthly. It includes a 30-day free trial, and you also get seven days of MGM+ free. If the MGM+ free trial expire, you'll continue paying $5.99 monthly for the add-on.
How To Get MGM+ On Amazon Prime Video In 2023
The first thing you need to do is to subscribe for the service. If you are a new Amazon Prime client, you can activate it as an add-on during the registration process.
And if you already have APV membership, these are the steps to follow:
Access your Amazon Prime Video account from a web browser or app.
Head to Channels in the main navigation menu.
Find MGM+ or search for it based by name,
Activate the subscription and the trial will begin.
Enjoy watching MGM+ on Amazon Prime Video!
We emphasize once again that MGM+ is a premium add-on on APV. The channel requires additional payment of $5.99 monthly.
How To Cancel MGM+ Free Trial On Amazon
If you figure out MGM+ isn't your cup of tea, it's possible to cancel the free trial. But please make sure to cancel it during the test week, or you risk APV charging you for the channel.
Here's how to remove MGM+ as the Amazon Prime Video add-on:
Access your APV account from a web browser or app.
From the main menu, pick the channel management option.
Among the Prime Video channels, locate MGM+.
Select the Cancel option and validate your choice again.
Is MGM+ On Amazon Prime Video A Wise Investment?
Metro Goldwyn Mayer launched MGM+ with the idea of offering premium content to its users. At this point, the network has over 2,000 cinema blockbusters and classics. But MGM+'s strongest suit is original content.
The leading titles available on the network include:
Deep State – a top-quality spy thriller
Get Shorty – Ray Romano and Chris O'Dowd star in this gem
Pennyworth – it tells the story about Alfred, the Batman's butler, and its origin
Godfather of Harlem – Forest Whitaker is the producer and the star cast member of this original series.
NFL: The Grind – It's an exciting weekly series dedicated to American football.
MGM+ has an excellent selection of high-quality movies and series, making it a good value for the money. It also comes with a free trial, so don't hesitate to give it a shot to see if it fits your expectations!
Aneeca Younas • Author
Aneeca Younas is a graduated journalist with years of experience writing in different niches based in Oakland, CA. She is a huge movie fan that also enjoys watching sports. That's why she spends hours daily using various streaming services. Over the years, Aneeca profiled herself as an expert in cable-free and VOD platforms.
Lisa Holden • Editor
Lisa Holden is an editor and creative based in Houston, TX. Lisa holds a BA in African-American Studies from Temple University and has spent her career working in news publications and magazines, even founding a magazine herself. When she's not editing or working on one of her many creative endeavors (whenever that is), she enjoys traveling to new places and biking on sunny days.