Streaming Services
PBS
YouTube TV
DirecTV Stream
How to watch
How To Watch PBS Without Cable in 2023
By Staff, Deja Harris• Edited by Lisa Holden • Updated Nov 20, 2023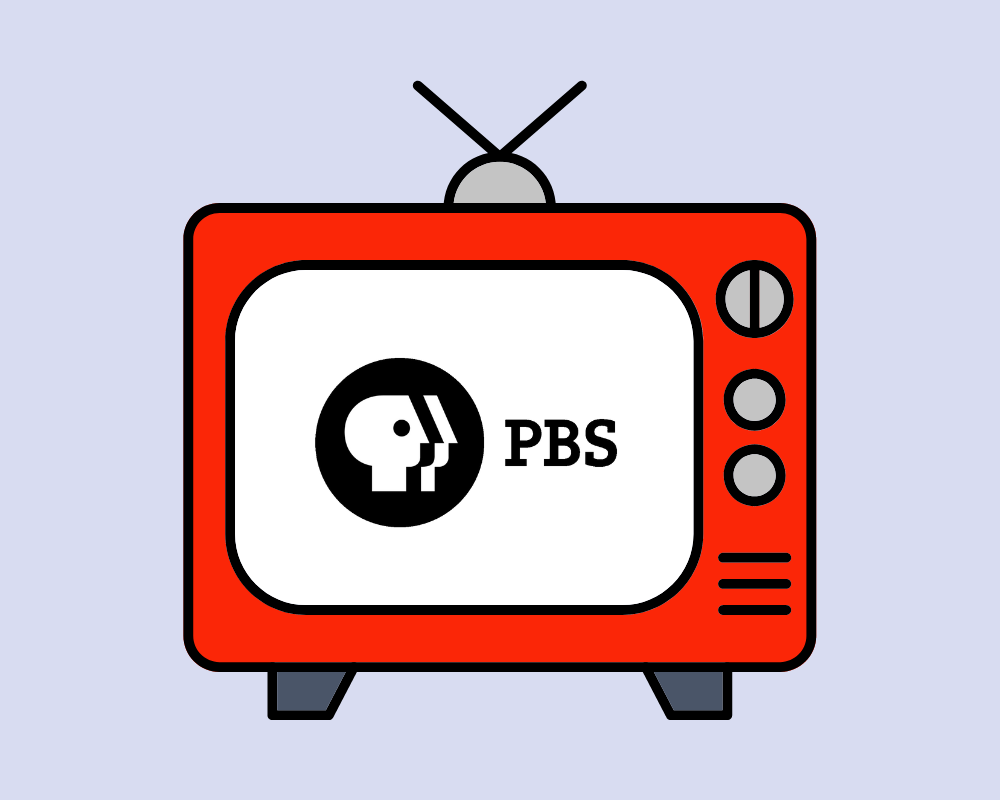 If you've pulled the plug on cable but still want to watch PBS, you're in luck — you've got a few different options. In this guide, we'll walk you through the best ways to watch PBS without cable, so you never have to miss another episode of Downton Abbey, Animal Kingdom, or Severance ever again.
You can watch PBS without cable by either using an OTA antenna, through PBS's website or streaming app PBS WHYY, or by subscribing to a streaming service, namely YouTube TV or DirecTV Stream. Below, we'll break each of them down so you can decide which is best for you.
How to watch PBS without cable using an OTA antenna?
An OTA antenna is a great way to watch local channels and even PBS for free. As long as you live in an area that receives PBS stations (which 97% of Americans do, so the odds are in your favor), you can watch PBS without paying extra for any sort of subscription. You can check to see what channels are available in your area using a tool like AntennaWeb.
How does an OTA antenna work? All you need to do is purchase your antenna and set it up by following the instructions on the box. If you live in a city, you should be fine with an indoor antenna, but if you live in a more rural area, an outdoor antenna might be a better choice for optimal quality, since your local station is likely to be situated a bit further away.
How to watch PBS without cable using PBS WHYY?
If you're not fussy about watching all your PBS content live, then you can opt to watch recently aired episodes online on the PBS website. The best part? It's completely free, and you don't need an account to access any of the content. All you need to do is go to the "Shows" section in the top right corner and browse the content available for your state and zip code.
Use the PBS app to watch on all your favorite devices.
Alternatively, if you're looking to watch on a portable device instead of your desktop, you can use the PBS app. It is the PBS-owned streaming app which lets you watch over 4,000 full episodes of currently airing PBS shows and some local shows as well. Content gets updated on the app the day after it has aired.
When you use the PBS app, you can watch on both iOS and Android smartphones and tablets. If you want to watch on your TV, you can access the PBS website on Roku, Apple TV, Amazon Fire TV, Android TV, and Samsung Smart TV.
Can't find your favorite show? Try PBS Passport.
If you aren't seeing episodes of your favorite PBS shows, it might be that it's reserved for PBS Passport members only. PBS Passport gives you access to an additional 1,600 episodes including Beecham House, and you can stream on the web app or PBS WHYY app. To become a PBS Passport member, you must be a loyal PBS donor or supporter. What does this mean? You must contribute at least $60/year to your local PBS station.
With PBS Passport, you'll also get access to shows that are off the air, archives series, past seasons, or other exclusive content like Downton Abbey, Little Women, and Victoria. To become a member, just donate and contact your local PBS station. Once you donate, or if you're already a donor, you will be granted Passport eligibility right away.
How to watch PBS without cable using DirecTV Stream?
YouTube TV used to be the only streaming service offering PBS, but DirecTV Stream shattered this monopoly when they began their rollout of local PBS channels in November 2021. Now, DirecTV Stream offers full PBS content live and on-demand to all its subscribers.
DirecTV Stream is the ultimate cable TV replacement.
DirecTV Stream offers 4 different subscription packages. Regardless of which plan you choose, you'll get full PBS content.
Stream on unlimited devices at home
Regional sports networks included
Stream on unlimited devices at home
Regional sports networks included
Stream on unlimited devices at home
Regional sports networks included
Stream on unlimited devices at home
DirecTV Stream is one of the pricier options when it comes to streaming services, but it justifies its higher price with great content and excellent features. Not only does it come with unlimited DVR, but you can also watch on up to 20 devices connected to your home network at once, and up to 3 devices outside your home network.
How to watch PBS without cable using YouTube TV?
If you're looking for more of a sophisticated watching experience that combines live TV and on-demand shows and movies, you might want to consider a streaming service.
YouTube TV is one of the only streaming services that offers live PBS channels. A subscription gives you access to 90+ popular channels across entertainment, sports, children's programming, and more. Among those you'll find live access to ABC, CBS, FOX, NBC, and of course, PBS. You'll also find a ton of PBS content in its on-demand library, including past episodes of shows like Masterpiece, American Experience, Great Performances, and more.
85+ broadcast, cable, and regional sports networks
YouTube TV offers unlimited DVR.
One of YouTube TV's best features is its unlimited DVR — the streaming service will save all your recordings for up to 9 months. You can watch on most devices, including (but not limited to) both iOS and Android devices, web browsers, Amazon Fire, Roku, Apple TV, Chromecast, and most smart TVs. When it comes to simultaneous streams, you can watch on up to 3 devices at once and create up to 6 different user profiles.
What are other ways to watch PBS content without cable?
If you're already subscribed to Netflix or Amazon Prime, you can already access tons of PBS content on-demand.
On Netflix, you'll find hundreds of episodes of PBS programming, like Stay Close, The Umbrella Academy, and The Great British Baking Show. You can browse a list of all the PBS content currently on Netflix here.
On Amazon Prime, you'll find episodes of PBS shows like Masterpiece, Endeavor, Victoria, and Downton Abbey. You can browse a list of all the PBS content currently on Amazon Prime here.
Tara Khudairi • Author
Tara Khudairi is a freelance content writer and copywriter based in Toronto. Since 2014, she has contributed to brands and blogs alike to tackle popular topics relating to technology, personal finance, entertainment, travel and lifestyle. Whether it's the latest streaming service or cryptocurrency, she's passionate about making the complex simple. When she's not busy typing away, you'll find Tara watching Netflix's latest true crime doc or a classic 90's horror flick.
Lisa Holden • Editor
Lisa Holden is an editor and creative based in Houston, TX. Lisa holds a BA in African-American Studies from Temple University and has spent her career working in news publications and magazines, even founding a magazine herself. When she's not editing or working on one of her many creative endeavors (whenever that is), she enjoys traveling to new places and biking on sunny days.