How To Watch Sling TV Abroad
By Staff• Edited by Deja Harris • Updated Oct 27, 2023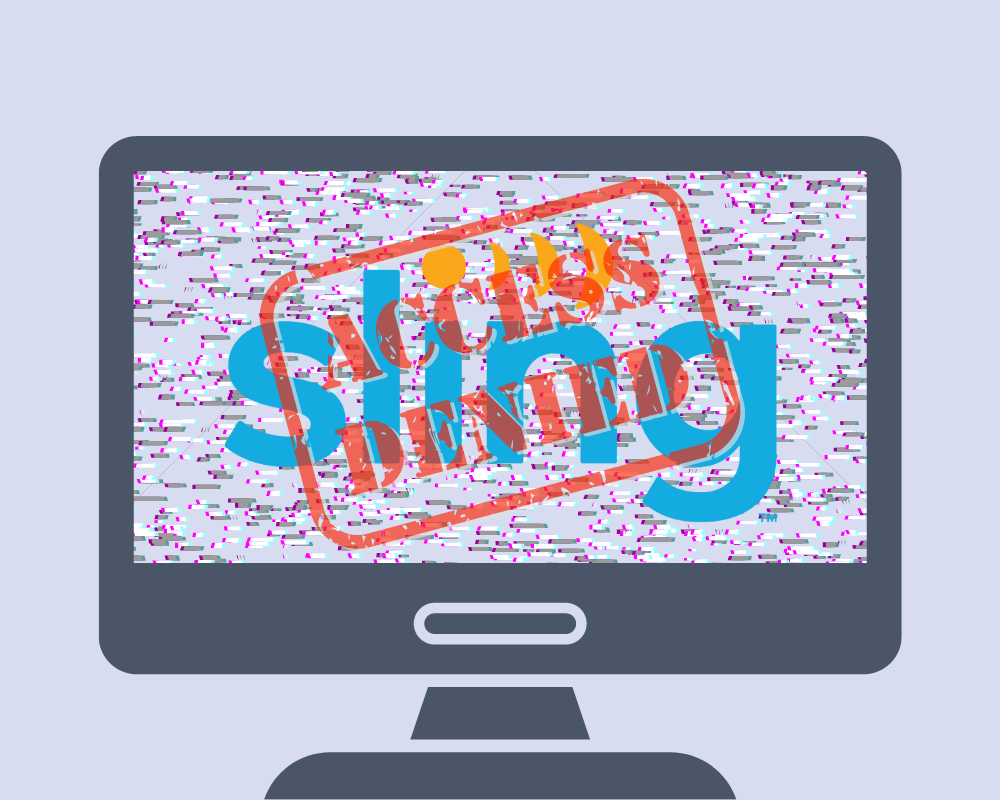 As of 2023, Sling TV is not currently available outside of the United States. Though this may be frustrating for some users, there are still ways to access Sling TV abroad.
If you want to watch Sling TV from outside the US, you'll need a Virtual Private Network (VPN) service. After testing out several different popular VPN services, we've identified four that provide an international entry point for Sling TV: ExpressVPN, NordVPN, IPVanish, and Private Internet Access.
Our team's favorite VPN to use for watching Sling TV when we travel abroad is ExpressVPN. That's because ExpressVPN has the most geographical coverage, a wide range of advanced security features, and the best device support compared to similar options we've tried.
The process for using a VPN is very similar in most countries, so you'll be able to watch Sling TV in places like the UK, Canada, and Australia — or anywhere else in the world. Read on to find out everything you need to know about how to watch Sling TV abroad.
What are the steps to using ExpressVPN to watch Sling TV abroad?
Subscribe to a premium Virtual Private Network (VPN), like our top choice: ExpressVPN.
Download and install the VPN app or client on your device.
Sign in to ExpressVPN.
Connect to a VPN IP located in the target region — the United States.
Start streaming!
Our #1 pick: Watch Sling TV with ExpressVPN.
ExpressVPN is our #1 choice for watching Sling TV abroad.
Unlock streaming services from around the world
What are the best features of ExpressVPN?
ExpressVPN is a reliable and secure VPN service that offers the widest geographic coverage of any VPN on our list with 3,000 servers across 94 countries.
One of the main highlights of ExpressVPN is the wide range of advanced security measures it provides to its users. These include IP and no connection logs, as well as a kill switch and split tunneling. It also offers top-quality encryption thanks to AES-256, an advanced encryption algorithm trusted by security experts. Additionally, ExpressVPN employs a DNS blocker called Threat Manager, which prevents malicious third parties from accessing user data, keeping your information secure as you surf the web.
ExpressVPN also provides step-by-step tutorials to walk you through setting up the VPN on devices such as Nintendo Switch, Xbox, and PlayStation. This is especially helpful for users who are not tech-savvy and need a little extra guidance.
Although ExpressVPN is not the cheapest option on the market, its reliability and security make it well worth the cost. If you're looking for a quality VPN service, ExpressVPN is definitely worth considering.
Watch Sling TV with NordVPN.
What are the best features of NordVPN?
NordVPN has over 5,200 servers in 59 countries, including the United States, United Kingdom, France, and Australia. It provides next-gen encryption, obfuscated servers for web activity, and a no-log policy for data protection. NordVPN protects anonymity by changing your IP twice, masking it, and even has a network kill switch for added security.
It is an excellent choice for live-streaming services, with fast and reliable servers and impressive uptime. Even if a single server in the chosen location loses connection, there are alternative options available. The speed is uncompromised, making it a top choice for enjoying top-quality streams.
Why isn't NordVPN our top choice?
One downside to NordVPN is that it has limited choices for non-standard VPN servers, with only a few options for users looking for fast or secure servers. The Standard VPN section has over 300 servers, but other sections have only a few, which are heavily loaded. This is especially the case for Ultra Fast TV servers and Anti DDoS servers. Overall, NordVPN may not be the best choice for users looking for a wide range of server options.
Watch Sling TV with IPVanish.
What are the best features of IPVanish?
IPVanish has 1,900 servers throughout 55 countries and is one of the cheapest VPNs on our list.
One thing that makes IPVanish stand out is its unlimited simultaneous connections, which can be helpful if you have a lot of devices you want to connect at the same time. IPVanish is also one of the few VPNs that offers live phone support, with phone numbers in 6 countries that are open 9 am - 5 pm (UTC-6) 7 days a week.
Why isn't IPVanish our top choice?
IPVanish is a US-based company, which means that although they promise a no-logging policy, they have an obligation to help authorities when necessary. According to certain reports, IPVanish had user information ready when asked by Homeland Security, which calls into question their "no-logging" policy.
In that case, IPVanish isn't the best option for those primarily concerned about security and anonymity.
Watch Sling TV with private internet access.
What are the best features of private internet access?
Private Internet Access (PIA) is a VPN service that has 95 locations in 84 countries with over 35,000 servers, which is more than any other VPN in the world. It is a very low-priced VPN, especially if you choose the deal and pay for 3 years in advance.
PIA offers 8+ anonymous payment methods, including gift cards for Starbucks, Walmart, and Best Buy, as well as cryptocurrency payment options.
Why Private isn't Internet Access our top choice?
As PIA is another VPN based in the US, there are similar worries surrounding privacy and anonymity. However, a recent audit from Deloitte found the company has been following its internal privacy policies, which may quell some of these concerns.
Watch Sling TV with VPN Chrome extensions.
If you are a Google Chrome user or use a Chromebook, you can use VPN Chrome extensions to access Sling TV. Chrome offers the following as extensions:
ExpressVPN
StrongVPN
NordVPN
SaferVPN
CyberGhost
Why use a VPN browser extension?
Adding a VPN to your Chrome browser as an extension has some unique benefits.
You can use the VPN without having to install the app, which is helpful if you're using a Chromebook. Most VPNs don't have freestanding apps for Chrome OS, so a Chrome browser plugin is a good workaround. Additionally, a Chrome extension for your VPN allows you to use the VPN faster and with less hassle.
However, there are some downsides to a Chrome extension. Chrome extension VPNs are only designed to connect or disconnect from the VPN, so you'll have fewer options and won't be able to do as much with the extension. Nevertheless, a Chrome extension provides a more streamlined use of your VPN without the hassle.
Lastly, it's important to note that while many of the top VPNs offer Chrome extensions, there are some that don't. If you're set on using a VPN with a Chrome extension, make sure to research and find one that meets your needs.
Watch Sling TV on gaming consoles with a TV VPN.
With the help of a VPN, you can access American Netflix on gaming consoles like PlayStation and Xbox. There are 2 ways you can do this:
Using a router-based VPN
Using a Mac or PC's network connection
You can use a router-based VPN.
If you want to get a VPN service on gaming consoles, using a router-based VPN is your best bet. That's because a router-based VPN encrypts all of the web traffic that goes through your router, protecting every wired and wireless connection in your home from ISP snooping.
Not all routers are VPN-compatible, though. Luckily, ExpressVPN offers several routers that work perfectly with its VPN service. You can even purchase a pre-configured router to make the process even easier.
However, if you already have a router that you want to use, you can set it up manually. Just keep in mind that the process can be quite tricky if you're not tech-savvy. If you encounter any issues, don't worry – you can always contact the VPN service for help.
You can use a Mac or PC's network connection.
For this method, you'll need the following things:
An ExpressVPN subscription
An ethernet cable
A USB-ethernet adapter (for newer computers)
A PC or laptop
Your gaming console
You'll need to log into your chosen VPN app on your computer and connect to a server. After that, connect an ethernet cable from your computer to your console. The next steps will differ depending on whether you have a PC or Mac.
PCs
Navigate to "Network and Internet", then "Network and Sharing Center" in your control panel.
Click "Change Adapter Settings" and find the network connection with the name of your VPN.
Right-click, select "Properties", then click the "Sharing" tab and make sure that the "Allow other network users to connect through your computer's internet connection" box is checked.
After this, select "Local Area Network" from the "Home Networking Connection" drop-down menu located below. This will enable you to share your connection over Ethernet.
Macs
Open "System Preferences", then click the "Sharing" menu.
Next, select "Internet Sharing" from the list that appears on the left of the window.
From the drop-down menu, select "Share your connection from", and choose "Wi-Fi".
In the "To computers using" section, select "Apple USB Ethernet Adapter", or "Ethernet", depending on if you're using an adapter.
Why Isn't Sling TV available outside of the US?
Unfortunately, Sling TV is geo-blocked outside of the US largely due to copyright laws and licensing and distribution rights.
Our Takeaway: The best way to watch Sling TV outside the US is with ExpressVPN.
If you're looking to watch Sling TV abroad, we recommend using ExpressVPN. ExpressVPN is an excellent choice for anyone who requires a VPN service that offers both comprehensive coverage and advanced security measures. With its vast network of servers located in numerous countries around the world, ExpressVPN is ideally suited to provide fast, reliable connectivity to users from all over the globe.
Lisa Holden • Author
Lisa Holden is an editor and creative based in Houston, TX. Lisa holds a BA in African-American Studies from Temple University and has spent her career working in news publications and magazines, even founding a magazine herself. When she's not editing or working on one of her many creative endeavors (whenever that is), she enjoys traveling to new places and biking on sunny days.
Deja Harris • Editor
Deja is a digital media editor hailing from Delaware, USA, and is currently embarking on a global adventure. Her insatiable curiosity fuels her passion for exploring new destinations, connecting with new people, and engaging in unique experiences. When she's not immersed in her professional pursuits, you'll often find her trying out new recipes, indulging in compelling cinematic experiences, or gracefully engaging in the art of Latin dance.