Streaming Services
Hulu
How to watch
Best Ways To Watch Hulu with Friends Online
By Staff, Deja Harris• Edited by Lisa Holden • Updated Nov 11, 2023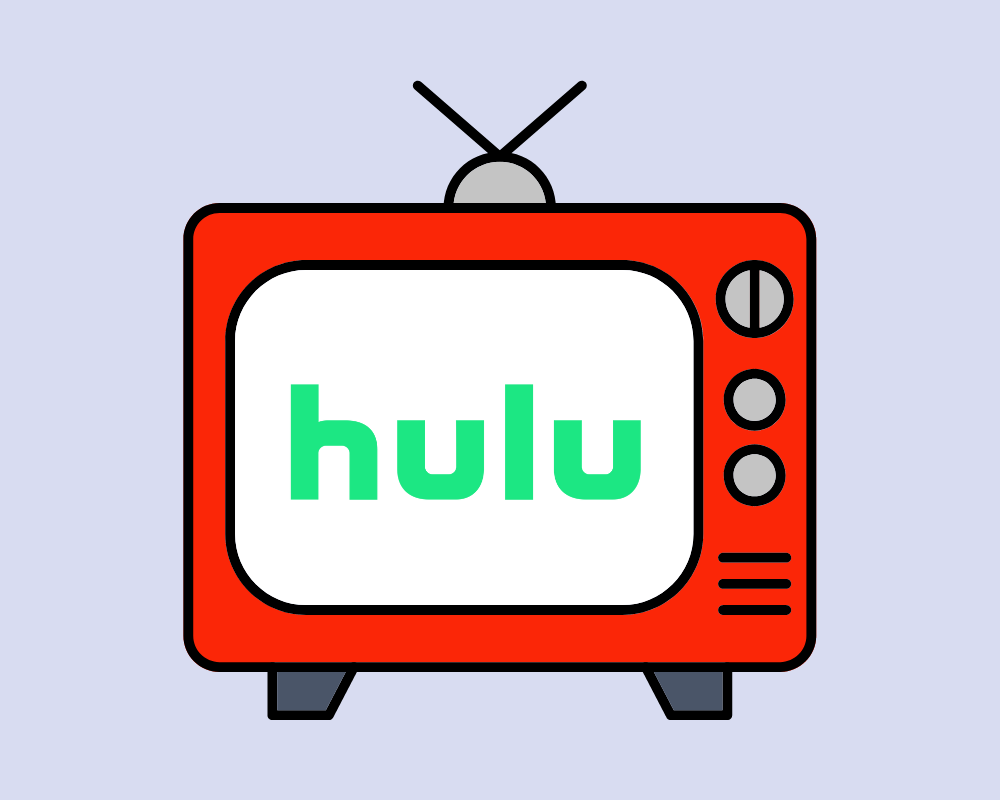 American Horror Story is one of the hallmarks of cable TV. With a peak viewership of over 6 million viewers per episode, it is one of the more compelling shows to follow throughout the years. Moreover, it's one of TV's only successful episodic horror shows.
And now, its sequel series, American Horror Stories, exclusively airs on Hulu.
So you might be asking, "How do I watch my favorite shows on Hulu with friends?"
Well, we're here to answer that for you. Here's how to set up a watch party for Hulu shows and some of the benefits of subscribing to the streaming service.
Award winning Hulu originals
Thousands of shows and movies
Award winning Hulu originals
Thousands of shows and movies
What are the advantages of streaming on Hulu?
The big question is—what does Hulu have to offer? Besides its immense library of top-rated shows and movies, here are some of the advantages you get by using this streaming platform.
#1 – Hulu has a great free trial.
Before Hulu asks for anything, they first offer you a generous free trial. In fact, all new Hulu subscribers can sample the streaming platform for 30 days.
Moreover, you won't have limited access during the trial period. Instead, you'll get to sample the complete Hulu library for the entire month-long trial. On top of that, you can even access Hulu's download features to enable offline viewing.
Now, if you're satisfied with the Hulu experience, you won't have to do anything. As soon as the trial period lapses, you can keep watching shows like American Horror Stories. You just need to pay your bill once it arrives in the following month.
However, if you feel unsatisfied with Hulu's offers, you just need to remove your credit card details from your account before the free trial ends. That way, you can avoid getting charged.
#2 – Watch Hulu on any device.
Hulu is an evolving platform. Back when it first dropped, you could only watch Hulu on select devices and some web browsers. These days though, the sky's the limit when it comes to Hulu device compatibility.
You're pretty much all set if you and your friends all have a Hulu account. You just need to sign into your Hulu account, then you can watch your favorite content together.
You won't have to worry that your friends can't watch the streaming service because Hulu's device support is 2nd to none. In fact, most modern devices come with full app support. Some of Hulu's supported devices include:
Web browsers - Safari and all Chromium-based browsers
Mobile devices - Android phones and tablets, iPhone and iPad
Living room devices - Alexa Echo Show
Smart TVs - Select Samsung, LG, Xfinity, and Vizio models
Streaming devices - Amazon Fire TV, Apple TV, Android TV, Chromecast, and Roku
Game consoles - Nintendo Switch, PlayStation 4 | 5, Xbox One S | X, Xbox Series S | X.
Thanks to its robust support, setting up a watch party with friends isn't an issue with Hulu.
And, if you're in the mood to get the box of tissues ready, and have a drama movie binge, here's our list of movies you should check out!
Award winning Hulu originals
Thousands of shows and movies
Award winning Hulu originals
Thousands of shows and movies
#3 – Watch Hulu through simultaneous streams
On the other hand, if you're the only one with a Hulu account, you'd think you're out of luck. But Hulu's got you covered.
Thanks to its simultaneous stream feature, you can share your Hulu account across 2 screens. That way, you and a friend can keep up with the latest Hulu Originals.
But if that's not enough, Hulu gives you alternative options. If you opt for a Hulu + Live TV subscription, you're actually still limited to 2 screens. But don't let that fool you! Because Hulu + Live TV features an exclusive add-on.
Hulu + Live TV subscribers can tack on the unlimited screens add-on for an additional charge. And, as the name implies, it enables simultaneous streams across unlimited devices. With that, you won't have to worry about friends missing out on Hulu media.
What can you watch together on Hulu?
Despite all the bells and whistles a streaming platform comes with, there's no point in subscribing if there's nothing to watch. But with Hulu, you won't have to worry about that.
As mentioned above, Hulu is the home of American Horror Stories. The spin-off show features an anthology-styled horror structure that contrasts with the original, which had connected episodes. That makes it perfect for watching with friends because nobody gets lost if they miss an episode or 2. On top of that, the 2nd season is airing, making it a spooky-filled time for you and your friends.
There are other flavors of content on Hulu, like their original documentaries. For instance, they released Machine Gun Kelly's Life in Pink, which delves into the rock star's career. Watching it gives you insight into MGK's music and constant genre shifts from rap to punk rock.
There'll never be a dull moment when watching Hulu with friends. But, if you need any more recommendations, you can check out our list of best comedy movies on Hulu.
Enjoy online watch parties with Hulu.
With how busy life is, finding time to gather with friends and watch your favorite shows can be challenging. Not to mention, gas prices are on the up, making travel even a greater hassle.
But with Hulu, travel, and distance aren't a problem. Whether through simultaneous streaming or individual accounts, you can enjoy company while watching your favorite shows on Hulu.
Lisa Holden • Editor
Lisa Holden is an editor and creative based in Houston, TX. Lisa holds a BA in African-American Studies from Temple University and has spent her career working in news publications and magazines, even founding a magazine herself. When she's not editing or working on one of her many creative endeavors (whenever that is), she enjoys traveling to new places and biking on sunny days.