Back to all platforms
Paramount+ Premium
Your opinion
Have you tried Paramount+ Premium? Let others know what they can expect.
What's the best deal to subscribe to Paramountpremium?
Great news! It looks like Paramountpremium still offers a free trial of 7 days.
Pricing at Paramountpremium starts at $9.99 per month.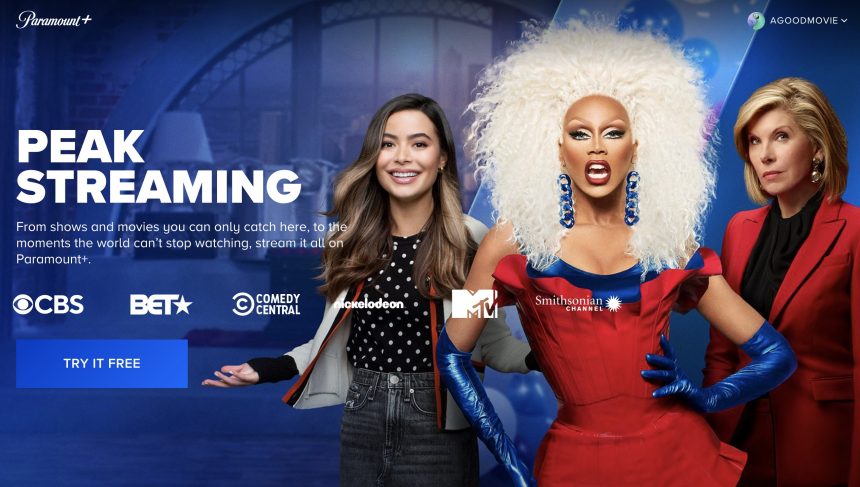 How many channels are there on Paramount+ Premium?
We have spotted 4 channels on Paramount+ Premium.
Which channels are included in Paramount+ Premium?
The channels that we have spotted on Paramount+ Premium are:
For local channels, you should get in touch directely with Paramountpremium who, using your postcode, will tell you what they can offer in your area.
Introduction
Paramount plus is mostly a Netflix-style streaming service, offering movies and TV shows on-demand like The Good Fight or Yellowstone. 
The premium plan of Paramount Plus gives you access to Live TV from CBS: CBS local channels, CBS News (CBSN), CBS Sports, ET live, and some live sporting events like NFL on CBS Live. It also offers on-demand access to programming from Comedy Central, MTV, BET, Nickelodeon, Nick Jr., Paramount Pictures and Smithsonian Channel.
Who is Paramountpremium for?
Paramount+ is an easy sell for its on-demand programming, but if you're a sports fan or if you watch local CBS channels, it's also a good option to consider. The platform offers over 1000 sporting events live, like the NFL, Champion's League, The Masters, PGA Tours, and more.
Why get Paramountpremium?
Soccer fans can enjoy every UEFA Champions League game and every UEFA Europa League game on Paramount+. Football fans can enjoy many NFL and College Football games on CBS Sports. Plus, there are CBS local channels that cover most of the United States.
Background
Paramount Plus started out as CBS All Access in 2014, making its big hit with the lawyer drama The Good Fight. When CBS and Viacom merged, the service rebranded to its current name, offering content from both companies. From its first day, the new service offered live TV from local CBS affiliates.
Disclaimer: While we do our best to stay as up-to-date as possible, we cannot guarantee that the information on this page is fully accurate, as streaming services regularily change their offerings. Please refer directly to each one streaming service for their latest offerings, in-depth questions, or complaints.
Affiliate disclosure: In order to get the data that made this list possible, some of our partners (Justwatch and Flixed) might collect revenue if you click on some of the links in this page. We might also collect revenue in some cases from your click, this allows us to work on making agoodmovietowatch.com better.