An exquisite crime show made under the supervision of David Fincher. It's a beautifully retro account of the start of serial murders and law enforcement's early attempts to understand them. When his role as a negotiator comes to an abrupt end, agent Holden Ford becomes involved with the freshly founded Behavioral Science Unit headed by agent Bill Tench (marvelously played by Holt McCallany). Together they go around the country interviewing serial killers and trying to solve open murder cases. Possibly Netflix's most binge-worthy show so far, Mindhunter is a very interesting, almost scientifically oriented thriller.
Review by Staff.
Get so much more from us...
Our premium newsletter is the key to getting the most of your much more expensive streaming subscriptions.
We strive to give you everything you need to know about Netflix and Amazon Prime. You get heartfelt and curated recommendations that you won't read elsewhere, by humans for humans, no algorithms involved. We love the work and are extremely grateful for your support.
Why subscribe, you ask? Here's why:
You get two, and only two, emails from us every week: one mid-week streaming recommendation and a long-form newsletter ahead of the weekend.
You get our two top picks of the week, a look at what's expiring and what's new on Netflix and Amazon Prime, a crowdsourced ranking of popular shows and movies, and a newsflash to keep you informed on cinema trends.
You get that warm fuzzy feeling that comes from supporting a boutique media operation. We are completely independent and ad-free.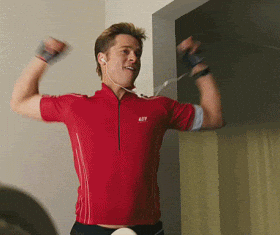 Add Your Comment
You don't need to be signed-in to post a comment.
Watching Options
Details
Starring

Anna Torv, Holt McCallany, Jonathan Groff