The Before Trilogy: Sunrise (1995), Sunset (2004), Midnight (2013) (
1995
)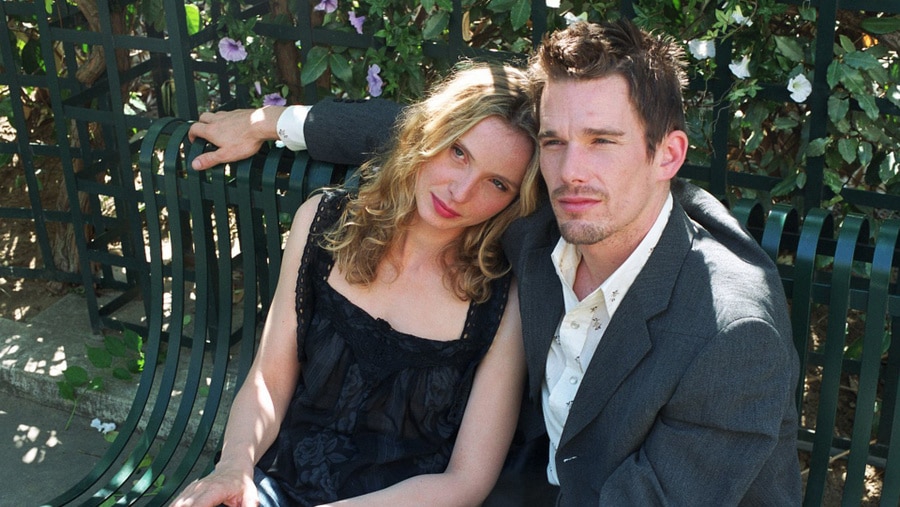 Richard Linklater's critically acclaimed film trilogy starring Ethan Hawke and Julie Delpy. Each film is spaced nine years apart and chronicles the developing love story of two people who meet on a train in Europe one fateful summer. Critically and commercially successful, Linklater's trilogy may have flown under your radar but the superb writing and authentic performances make this romance trilogy the one to beat.
Before Sunrise (1995): IMDB | RT | Wikipedia | Trailer
Thought-provoking and beautifully filmed, Before Sunrise is an intelligent, unabashedly romantic look at modern love, led by marvelously natural performances from Ethan Hawke and Julie Delpy.
Before Sunset (2004): IMDB | RT | Wikipedia | Trailer
Filled with engaging dialogue, Before Sunset is a witty, poignant romance, with natural chemistry between Hawke and Delpy. Nine years ago, two strangers met by chance, spent a night together in Vienna, and parted before sunrise. Now, they're about to cross paths again–in Paris–where they will get the chance we all wish we had: to find out what might have been. The only problem is they have just a few hours to figure out if they belong together.
Before Midnight (2013): IMDB | RT | Wikipedia | Trailer
Building on the first two installments in Richard Linklater's well-crafted Before trilogy, Before Midnight offers intelligent, powerfully acted perspectives on love, marriage, and long-term commitment.
Review by Niclas Lehr & Josh.
Add Your Comment
You don't need to be signed-in to post a comment.
Title Information
More
External Links