Streaming Services
Curiosity Stream
How to cancel
How To Cancel Your Curiosity Stream Subscription in 2023
By Staff, Deja Harris• Edited by Lisa Holden • Updated Oct 30, 2023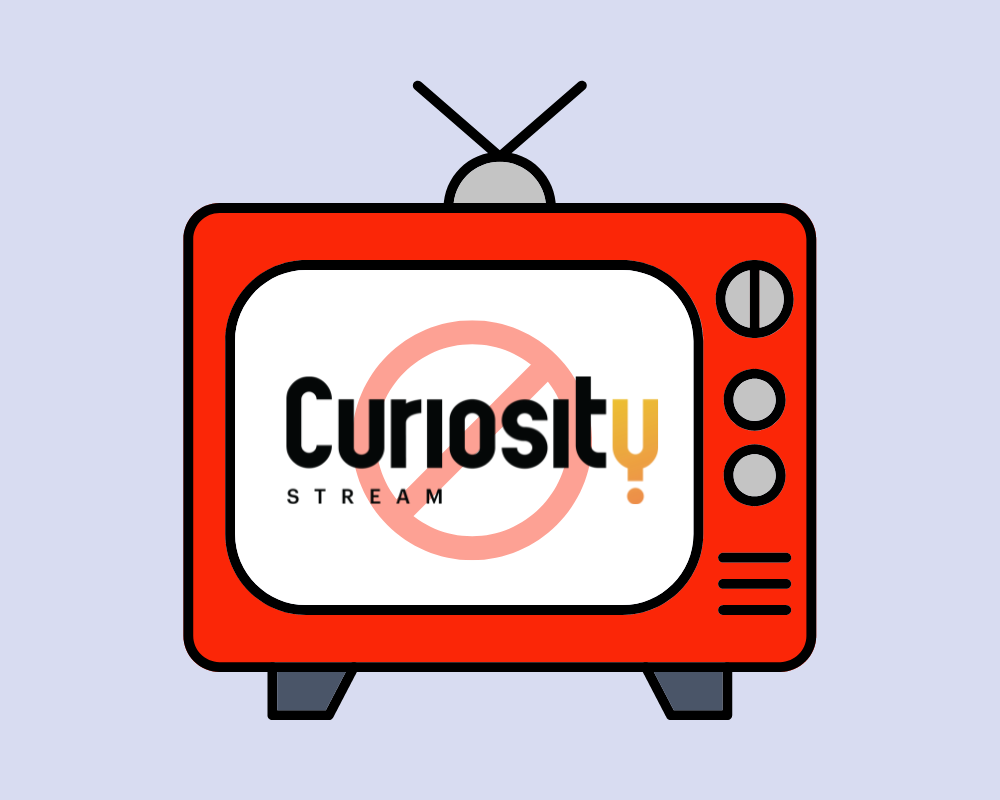 With over 3000 titles of documentaries, interviews, and true crime stories, Curiosity Stream is one of the best edutainment services available on the market. But, thanks to its limited content scope, Curiosity Stream is the first to go if money's tight and you need extra funds.
Thankfully, canceling your Curiosity Stream account is a painless process.
You can unsubscribe to Curiosity Stream by logging into your account, navigating to the settings menu, and finding the unsubscribe option. But if you need more assistance, continue reading for a more detailed cancelation guide for Curiosity Stream.
How to cancel your Curiosity Stream subscription?
Accessing your subscription options through the Curiosity Stream website is the easiest way to cancel your subscription. You can also unsubscribe through the mobile app.
Here are the three ways you can cancel your subscription:
Cancel Curiosity Stream through the website.
Unsubscribing to Curiosity Stream through the website is a simple five-step process:
Login to the Curiosity Stream page: Navigate to your preferred browser and visit the CuriosityStream homepage. Then, enter your credentials to access your Curiosity Stream account.
Visit the "My Account" menu: Click the drop-down menu on the top right section of the page, and select the "My Account" option.
Find the "Manage Plan" section: On the "My Account" page, scroll down until you find the Plans and Payment tab. Next, click on the "Manage Plan" selection on the right-hand side of the menu.
Select the "Cancel Plan" option: On the next screen, you'll find the "Cancel Plan" section in the top right corner.
Follow the on-screen prompts: Complete the prompts after selecting the "Cancel Plan" option to finalize your unsubscription to Curiosity Stream.
After completing the process, Curiosity Stream will stop billing you starting from the next billing cycle.
Cancel Curiosity Stream on Apple devices.
On Apple devices or any mobile device running on iOS, cancel Curiosity Stream through the App Store:
Access the settings app.
Tap your name.
Navigate to the "Subscriptions" menu.
Select Curiosity Stream.
Select "Cancel Subscription."
On Mac devices (i.e., Apple laptops), it's a little bit different:
Open the App Store app.
Click on your name, or sign in if you can't find your name.
Access the "Account Settings" tab.
Scroll to the "Subscriptions" section and select the "Manage" button.
Find the Curiosity Stream option and click the "Edit" option.
Click "Cancel Subscription."
Read the FAQ section on the Apple website to learn more.
Cancel Curiosity Stream on Android devices.
Like Apple, Android devices have a one-stop-shop application for managing your subscriptions. Case in point, you can manage and cancel your Curiosity Stream subscription through the Google Play Store:
Open the Play Store app.
Log in to the Google Account you used to subscribe to Curiosity Stream.
Click your profile picture in the upper-right-hand corner.
Select the "Payment & Subscriptions" option.
Scroll down to the "Subscription" button.
Find the "Curiosity Stream" selection.
Click on cancel.
Once complete, you can still enjoy Curiosity Stream content until the end of the current billing cycle. But you'll lose access to its content (and won't get charged) at the start of the next billing cycle.
Visit the Google support page to learn more about managing your subscriptions on the Google Play Store.
Find exclusive content with Curiosity Stream Premium.
Say you're only unsubscribing because you've run out of things to watch on Curiosity Stream.
If that's the case, instead of unsubscribing, you can upgrade to Curiosity Stream Premium to get even more edutainment content. With this premium subscription, you'll get access to six streaming platforms on top of Curiosity Stream:
SOMM TV: Is owning a vineyard a dream of yours? With SOMM TV, you can get a taste of that. The streaming service focuses on giving insight into the world of wine. On SOMM TV, you'll go through the entire wine lifecycle, from growing grapes to gracing the glasses of sommeliers.
Tastemade: With Tastemade, you'll get a streaming service that gives a taste of the homemaking and travel experience. You'll get your share of cooking, travel, and home design-focused programming here.
topic: If crime-thrillers are your jam, topic will undoubtedly tickle your fancy. While on the platform, you can enjoy a hefty share of programming that will boggle your mind. From noir detective thrillers to true-crime dramas, topic's on-demand library will keep you entertained.
Nebula: You'll get a healthy selection of creator-driven content on Nebula. In fact, you can find exclusive content on the platform from your edutainment-focused podcasts and Youtubers.
One Day University: If you're in the hobby of learning, One Day University provides ample opportunity to indulge your brain. With over 700 lectures from professors to entertainers, you always have the chance to learn something new on this streaming platform.
DaVinci Kids: This streaming platform is perfect for family-oriented educational programming. On the platform, you'll find hours of shows and documentaries focused on fostering your kid's learning process.
Curiosity Stream Premium provides an all-in-one platform that everyone can enjoy. You'll never run out of quality content to stream!
Our Takeaway: Unsubscribing to Curiosity Stream isn't complicated
Curiosity Stream makes unsubscribing a simple process, unlike other platforms that will make you jump through hoops. In fact, you've got multiple options for leaving the service. For instance, you can cancel your Curiosity Stream account by visiting its website. Alternatively, you can use your phone's built-in apps to unsubscribe from the streaming platform.
With our guide, you'll never lose your way when canceling your Curiosity Stream subscription.
And, if you're looking for alternatives to Curiosity Stream, check out our 18 Alternative Platforms.
Lisa Holden • Editor
Lisa Holden is an editor and creative based in Houston, TX. Lisa holds a BA in African-American Studies from Temple University and has spent her career working in news publications and magazines, even founding a magazine herself. When she's not editing or working on one of her many creative endeavors (whenever that is), she enjoys traveling to new places and biking on sunny days.