Streaming Services
Hulu
How to cancel
How to Cancel Your Hulu + Live TV Subscription in 2023
By Staff• Edited by Lisa Holden • Updated Jul 24, 2023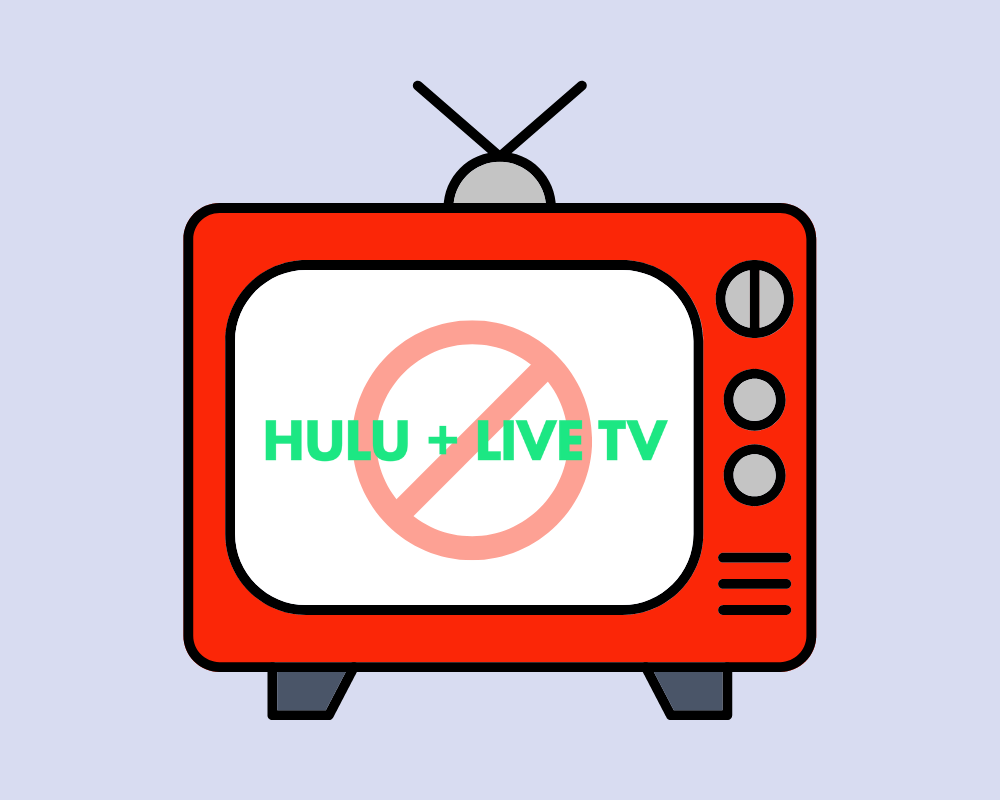 Hulu + Live TV is one of the most comprehensive streaming services out there right now. Not only does it come with the entire on-demand library of the Hulu platform, but it also gives subscribers dozens of live TV channels, including local news and sports.
However, for various reasons, you might decide that the time is right to cancel your Hulu + Live TV subscription. Perhaps the recent price hike has encouraged you to put an end to your subscription, for example. Read on to learn exactly how to cancel your Hulu + Live TV subscription.
How To Cancel Your Hulu + Live TV Subscription In 3 Steps
Whether you want to save some money or just switch to another service, canceling your Hulu + Live TV subscription is quick and easy. You can do it all via the official Hulu + Live TV app or website, and we recommend canceling on a computer or laptop to make it as easy as possible.
Open the Hulu site and log in
First, go to the Hulu website and log in to your account. Then click on your name and press the Account button to visit your main account page.
Click to cancel
On the Account menu, you should be able to scroll down and see a button marked Cancel Your Subscription. Click on it.
At this stage, Hulu will offer you the option to 'pause' your account, which means that you can temporarily shut down the account for a period of up to 12 weeks. If this is something you'd like to try, select a duration and press Pause Subscription.
Otherwise, click on the Continue to Cancel button to proceed with total cancelation of your Hulu + Live TV subscription.
Confirm your cancelation
You'll need to hit the Cancel button a couple more times to fully complete the process. Hulu will ask you 'Where did we go wrong?' and you can click on one of the available reasons to explain why you're canceling.
You may also receive an offer of a free 1-month extension of your membership, which you can either accept or ignore and continue clicking on Cancel Subscription until the cancelation is complete.
Pausing Your Hulu + Live TV Subscription
As explained above, it's possible to temporarily pause your Hulu + Live TV subscription instead of canceling it. This could be an interesting option for people who want a break from the service and don't want to keep being billed each month, but aren't sure if they want to cut it out entirely.
Pausing is pretty simple. You can choose a period of time from one week to 12 weeks, and during that period, your account will be put on pause. You won't be able to access the service, and you won't be billed, either.
This could be a good option if, for example, you're going away on vacation for a few weeks and know that you won't be using Hulu + Live TV for a while. You can pause your account for a month to save some money and then start it back up again when you return.
Can I Restart A Canceled Hulu + Live TV Subscription In The Future?
What about if you want to restart your Hulu + Live TV subscription in the future? Well, it's perfectly possible to reactivate your old account and log back in once you're ready to start paying for Hulu + Live TV again. So you don't need to worry about losing your viewing history or having to use a different email address when you sign back up.
Alternatives To Hulu + Live TV
There's a lot to love about Hulu + Live TV, from its vast range of live channels to its super selection of on-demand content. But it's not the only streaming platform out there. There are plenty of other great services that you might like to sign up for instead of Hulu + Live TV. Here are a few of our favorite alternatives.
Sling TV
If you're looking for something similar to Hulu + Live TV, with lots of live channels, for a cheaper price, Sling TV might be right for you. Definitely one of the top live TV streaming services out there, Sling TV can give you over 50 channels, including major sports networks like ESPN, and the ability to watch on up to four different devices at the same time.
YouTube TV
Another alternative to Hulu + Live TV is YouTube TV. This service is available at a really similar price to Hulu + Live TV and it's probably the closest match you can find, offering more than 100 unique channels, including local and regional news and sports networks. It also has its own on-demand library of movies and YouTube Originals that you can watch any time.
DirecTV Stream
Maybe you feel like Hulu + Live TV just isn't big enough for you. If you want even more channels and content, DirecTV Stream is the way to go. There are four different payment plans with this service, and the top-end Premier plan has over 150 channels! It also comes with unlimited DVR storage for you to record and rewatch your favorite programs, as well as the ability to enjoy unlimited simultaneous streams at home.
Our Takeaway: Cancel Your Hulu + Live TV Subscription In A Couple of Clicks
Streaming services have changed the way we enjoy media, and Hulu + Live TV is one of the best around, with a diverse blend of on-demand and live content. However, with a recent price increase and more competition than ever before, it's understandable that you might like to cancel.
Fortunately, as this guide shows, canceling your Hulu + Live TV subscription is a quick and easy process. You can cancel in no time at all and free yourself of that monthly bill. But, before you unsubscribe, take a moment to consider pausing your account instead or switching to an alternative service, like DirecTV Stream or YouTube TV.
Khadija Bilal • Author
Khadija Bilal is an accomplished writer with over a decade of experience under her belt. Having developed a versatile writing style that allows her to tackle a wide range of topics, Khadija has several publications to her name. Khadija's expertise includes in-depth guides and how-to articles.
Lisa Holden • Editor
Lisa Holden is an editor and creative based in Houston, TX. Lisa holds a BA in African-American Studies from Temple University and has spent her career working in news publications and magazines, even founding a magazine herself. When she's not editing or working on one of her many creative endeavors (whenever that is), she enjoys traveling to new places and biking on sunny days.