Streaming Services
Philo
How to cancel
How To Cancel Your Philo Subscription in 2023
By Staff, Deja Harris• Edited by Lisa Holden • Updated Oct 27, 2023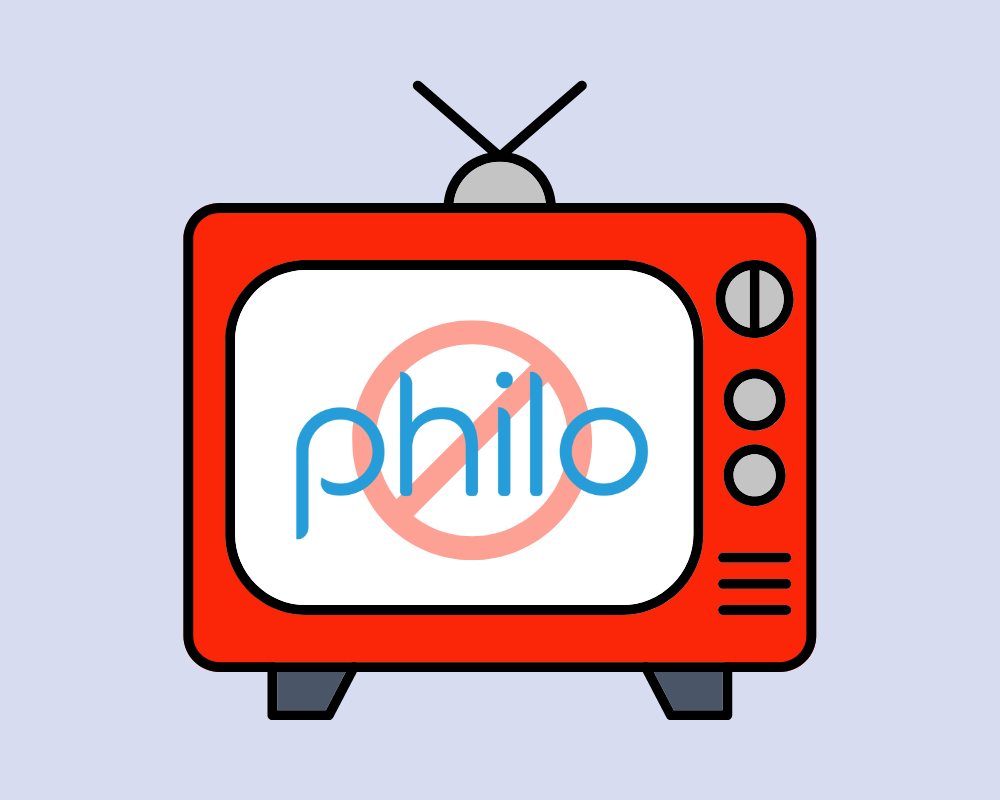 Philo isn't your classic cable-free streaming provider. It offers a mixture of live TV and on-demand content, but it focuses on certain programming types. Ever since the official announcement in 2017, the main areas included lifestyle, entertainment, and knowledge. And the great thing about Philo is it keeps its price incredibly low, especially compared to platforms like Hulu + Live TV.
Despite that, you might feel Philo just isn't up your alley. Perhaps you tested and didn't like the platform, or you watched it for a while and felt it was time for something else. That's when knowing how to cancel your Philo subscription comes in handy. Our guide explains everything in the smallest detail, so just pick your favorite option below and cancel the service in minutes!
How to cancel Philo? Here are 6 different methods.
You can use different methods and devices to leave Philo. It'll depend on how you subscribed to the app because some platforms require using the same way to cancel the service. Here's a brief overview of the common methods used to cancel Philo!
How to cancel Philo with a web browser?
Before proceeding, make sure you've subscribed via the Philo platform. Once it's time to cancel the service, follow these steps:
Head to the Philo official website. You can use any browser, such as Chrome, Firefox, or Safari. Even those on mobile devices can do the job.
Access your account. Enter the general settings page and scroll to the bottom.
Click on Cancel My Subscription. You'll notice the button easily. Philo will ask to confirm your decision, so choose Cancel Subscription once again.
You should get a notification that you canceled the service on the screen. Philo also sends an informational e-mail. You can continue using the platform until your current subscription ends. That includes all features, such as Philo DVR and offline viewing. But once the subscription expires, you won't be able to use the platform anymore.
How to cancel Philo with Roku?
You can subscribe to Philo using Roku Pay. It's a payment option exclusive to the operating system running on Roku Ultra and other players designed by this company. After you subscribe to Philo, here's how to cancel it:
Grab the Roku remote and press the Home button.
Mark the Philo app and hit * on the remote.
You'll enter the general app settings. Choose Manage Subscription to see subscription details.
Pick to Cancel Subscription and confirm your decision.
You can check all services you are subscribed to from your Roku account. If Philo isn't there anymore, you've successfully unsubscribed.
How to cancel Philo with Amazon Fire?
Philo is available as an app on Amazon. If you don't have a previously registered account, you can sign up and subscribe via its devices. Another important thing is that Amazon Fire doesn't require entering payment details to activate Philo free trial. So, all you have to do is wait for it to expire.
But if you have payment information added to your Amazon account, Philo will charge you after the current deal or trial ends. Here's how to unsubscribe before that happens:
Visit the page for app subscriptions on Amazon. Alternatively, pick Membership & Subscriptions from your Amazon profile.
Pick Philo from the list and open the drop-down menu.
Choose to Turn off auto-renewal and confirm the action with another click.
How to cancel Philo with Apple devices?
If you downloaded Philo from the Apple app store and purchased a subscription through it, you need to cancel the service from your Apple account.
Here's how to do that on iPads and iPhones: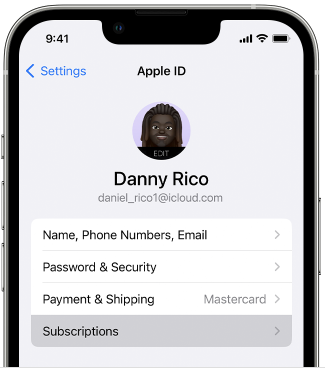 Enter the Settings on your device.
Pick Apple ID, select your name, and then choose subscriptions.
Select Philo subscription and cancel it.
You might see an expiration warning in red, or you can't find a Cancel button. Don't worry since that means you've already canceled Philo.
Now, you can also use a Mac computer to cancel Philo, and here's how: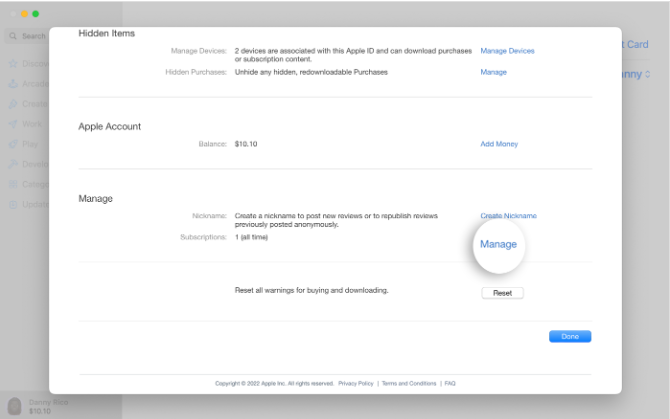 Access the App Store.
Sign into your account and open your profile.
Choose Account Settings, and then select Subscriptions.
From the Manage menu, pick Philo.
Choose Edit subscription and press Cancel.
You can follow a similar process on Windows PCs, but you'll need to download iTunes. Once you are in the program, pick Account from the top menu and access your profile. Next, choose View My Account and cancel Philo's subscription from the Manage menu.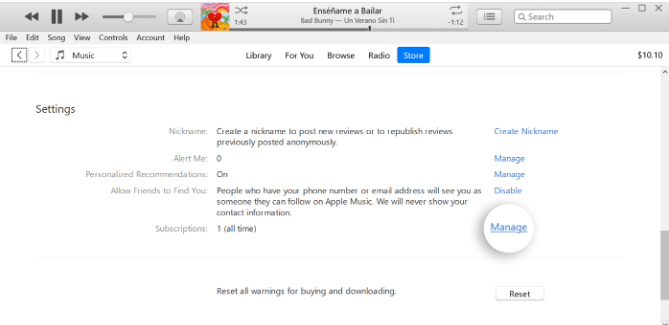 Source: Philo
How to cancel Philo with Android devices?
These instructions are only if you downloaded the Philo app from the Google Play Store and subscribed with your Google account:
Run the Philo app and choose Settings.
Find Update My Account.
Locate Cancel My Subscription at the bottom of the page.
Click and confirm the cancelation process.
How to cancel Philo with Best Buy?
Best Buy is another platform that allows subscribing to Philo. If you picked it to sign up for the service, here's how to cancel:
Head to the Best Buy website.
Access your account.
Find Cancel Subscription and click on it.
You'll need to provide a reason for canceling the account and confirm you want to leave.
Does Philo have a free trial?
Yes, Philo comes with a seven-day free trial. It's an impressive deal that gives you enough time to test the service. It's necessary to enter payment details on most platforms to activate the trial. It means you'll need to cancel before the trial expires, or the service will charge a monthly subscription. Read our Philo cost guide to learn about the latest pricing details.
Do you sign a contract when subscribing to Philo?
No, there's no contract when joining Philo. However, there's an auto-renewal feature for your monthly subscription. Once your current subscription ends, the service uses that payment method to charge for the next monthly cycle. You need to cancel before this happens to avoid being charged unnecessarily.
Can you restart your subscription?
You can leave and join Philo as you see fit. Even after canceling the service, you can reactivate it at any moment. But please note that the free trial is a one-time offer. It won't be part of the deal when you restart your subscription, indicating you need to pay for a monthly subscription immediately.
Our takeaway – Philo is kind to its customers and has a simple cancellation process.
Philo is fairly easy to cancel. Although you need to pick the right option depending on the device used for registering, the process doesn't take more than a couple of minutes. You don't need to contact customer support, so the hassle is minimal, and the speed is impressive. Philo is fair and will let you continue using the service until your current subscription expires. In the meantime, you can consider alternatives like DirecTV Stream, or Sling TV!
Aneeca Younas • Author
Aneeca Younas is a graduated journalist with years of experience writing in different niches based in Oakland, CA. She is a huge movie fan that also enjoys watching sports. That's why she spends hours daily using various streaming services. Over the years, Aneeca profiled herself as an expert in cable-free and VOD platforms.
Lisa Holden • Editor
Lisa Holden is an editor and creative based in Houston, TX. Lisa holds a BA in African-American Studies from Temple University and has spent her career working in news publications and magazines, even founding a magazine herself. When she's not editing or working on one of her many creative endeavors (whenever that is), she enjoys traveling to new places and biking on sunny days.