Streaming Services
YouTube TV
How to cancel
How To Cancel Your YouTube TV Subscription in 2023
By Staff, Deja Harris• Edited by Lisa Holden • Updated Oct 29, 2023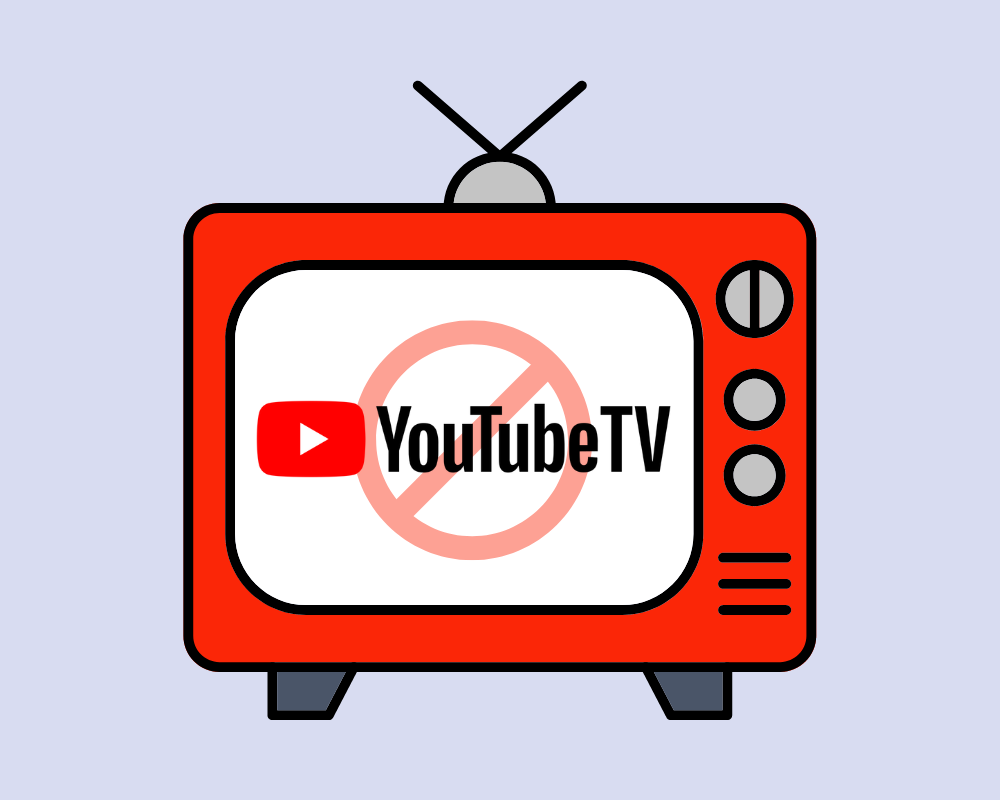 YouTube TV is a premium streaming service with access to multiple national networks and a curated selection of channels from all genres. Whether you are a sports, entertainment, or reality TV fan, you'll find an excellent lineup selection.
But perhaps you've read the Vidgo vs. YouTube TV comparison or want to switch to another provider. Maybe you don't watch live TV and want to change to a VOD platform like Max. The reason is irrelevant, and the important thing is you want to cancel YouTube TV. And our guide explains all the steps on how to do that in only a minute!
How to cancel your YouTube TV subscription in 4 steps.
You can revoke a YouTube TV subscription from your account at any moment. It will remain active until the current billing cycle ends.
Once the payment period expires, you'll lose access to all YouTube TV channels and add-ons purchased via this platform, too. Any programs you've recorded will remain in the library for three weeks. If you choose to return to activate the subscription again, you'll have access to them upon reactivation.
Here are the simple steps on how to cancel YouTube TV in four simple steps!
Open the YouTube TV website with an internet browser.
Use a desktop device or laptop and open a web browser. It could be any browser, such as Google Chrome, Firefox, Opera, or Tor.
After opening the browser, type the following in the address bar - https://tv.youtube.com/. It's the official YouTube TV site, and it should open the homepage.
It's now time to access your YouTube TV profile. You might be automatically logged in to your account. If this is not the case, choose the option to sign in and use the existing credentials.
After accessing your account, you'll see your profile photo in the upper section of the screen. Click on the photo to access the profile settings.
Choose membership options.
You can adjust various parameters from your YouTube TV profile. Your focus is on subscription options, so there's no need to check other settings for now.
Find the Settings, which you'll recognize by the gear wheel button. From there, click on Membership to access those options.
Once you are in the Membership settings, you can see your current billing information. It's important to cancel before the current cycle expires, or YouTube TV will charge for another payment period.
Click on Manage subscription, and choose Cancel from the available options. If they ask for another verification, go ahead and confirm the decision once again. That completes the process, and you should receive an e-mail that informs you about canceling your subscription.
How to cancel your YouTube TV subscription on Android.
Android is an operating system developed by Google, which is also the creator of YouTube TV. You can download a free app to use this service, and it's easiest to use it to cancel your subscription.
Here's a short description of how:
Open the YouTube TV app and access the service with your credentials.
Head to the profile menu, and then choose Settings – Membership.
After clicking Manage, you'll see an option to cancel your membership.
Click on Cancel and confirm your decision.
How to cancel your YouTube TV subscription on iPhone and iPad.
There's a YouTube TV app for iOS, but you can't cancel your subscription from there. Instead, here's how to revoke your membership:
Visit the official YouTube TV website from Safari or another internet browser.
Use your credentials to access your account, and click on your avatar.
Pick Settings, and then choose Membership.
Now choose Manage, and pick Cancel from the available options in the drop-down menu.
Confirm the cancelation and finalize the process.
Can I cancel the YouTube TV free trial?
Not only you can cancel, but you should do that if you don't plan to pay for the service. Before your YouTube TV free trial expires, follow the cancelation process above to avoid paying for a billing cycle.
You'll lose access to the service the moment you cancel it. Our advice is to use it up as much as you can, but don't forget to cancel within the specified trial period. Another important thing to mention is that you probably won't be eligible for another free trial, at least anytime soon.
Can you pause your YouTube TV membership?
Yes, it's possible to pause your membership. The only difference compared to the cancelation process is that you choose Pause instead of Cancel from the Membership options.
You'll see a slider that allows you to choose the duration of pausing your YouTube TV subscription. It could be anywhere from four weeks to six months.
The platform will pause your membership at the end of the current payment period. You can get the info on when the subscription expires from the Membership submenu.
You can't access any programs or recordings while your subscription is on hold. However, YouTube TV will save all recordings, providing they don't go beyond the general 9-month expiration time.
After the pause expires, YouTube TV will automatically charge you for another payment period. It's important to cancel your membership before that unless you want to pay for another month unnecessarily.
Our takeaway: It's easy to cancel YouTube TV.
Whether you use a computer or smartphone, canceling YouTube TV shouldn't take more than a couple of minutes. Remember that you can reactivate the service at any moment. The only difference is you might not be eligible for the free trial or promotional prices.
After canceling, you can check the best streaming alternatives to YouTube TV.
if you'd like to switch to another platform. Some similar platforms include Hulu + Live TV, Fubo, and Sling TV. You can also try exclusive VOD services, such as Apple TV+ or Paramount+, which are considerably cheaper than YouTube TV.
Aneeca Younas • Author
Aneeca Younas is a graduated journalist with years of experience writing in different niches based in Oakland, CA. She is a huge movie fan that also enjoys watching sports. That's why she spends hours daily using various streaming services. Over the years, Aneeca profiled herself as an expert in cable-free and VOD platforms.
Lisa Holden • Editor
Lisa Holden is an editor and creative based in Houston, TX. Lisa holds a BA in African-American Studies from Temple University and has spent her career working in news publications and magazines, even founding a magazine herself. When she's not editing or working on one of her many creative endeavors (whenever that is), she enjoys traveling to new places and biking on sunny days.