Streaming Services
CBS
How to watch
How to Watch CBS Without Cable in 2023
By Staff• Edited by Lisa Holden • Updated Jun 02, 2023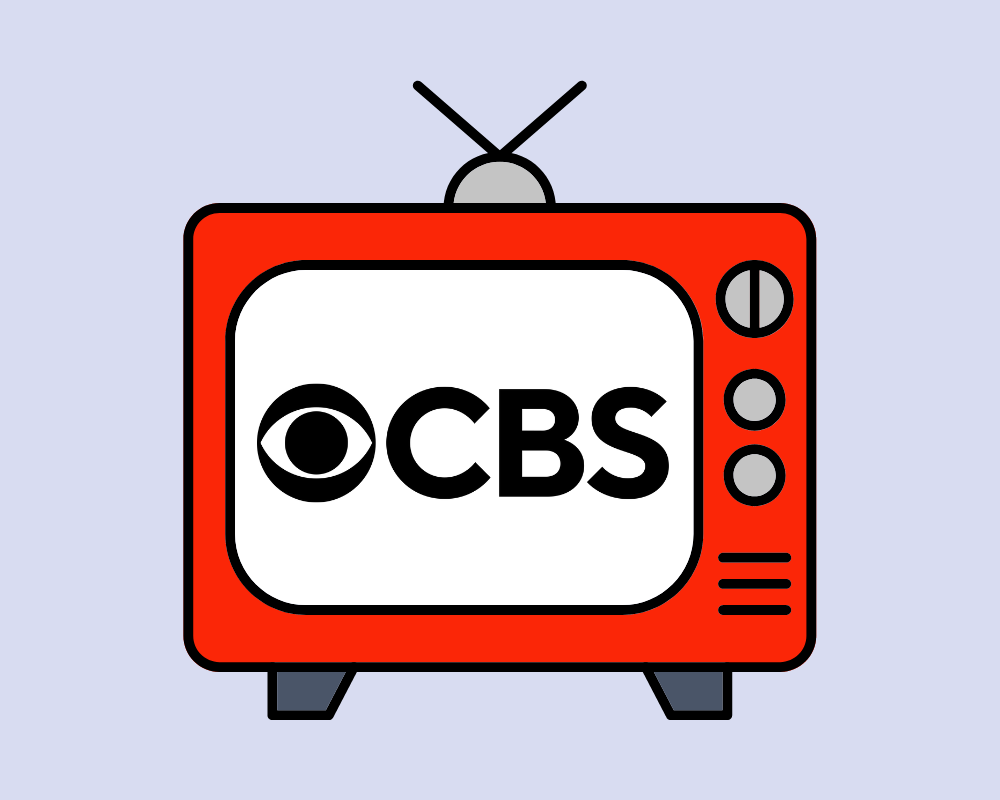 From the NCAA basketball tournament to UEFA Champions League games, all the best sports are airing on CBS. But how can you tune in if you've already cut the cord?
In this article, we'll go over the best ways to watch CBS without cable to help you decide which is the best option for you.
How To Watch CBS Without Cable For Free
Do you want to watch CBS for free? You can do so with an OTA (Over-The-Air) antenna. Going old-school with one of those is a cheap and easy way to get local TV stations from ABC, CBS, Fox, NBC and PBS as well as dozens of other channels. Using an over-the-air antenna will allow you to watch NBC without cable, securing instant access to your favorite live shows, news, and sports coverage from your local NBC affiliate.
Watch CBS On Fubo
The sports-centric streaming service Fubo has expanded its content offering beyond its original focus on soccer. Now, you can find tons of sports to watch, with many other channels for the whole family, too.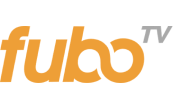 Fubo pricing and packages
Fubo starts at $74.99/month for the "Fubo Pro" plan. This plan has more than 155 channels, and a pretty great selection of features.
Fubo channels
About a third of the Fubo listing consists of sports-centric channels. Many of these are the networks you would expect: ESPN, NBC Sports, NFL Network, etc. But you'll also find dozens of international sports networks like beIN Sports and TUDN.
The rest of the lineup delivers a mix of entertainment, news, lifestyle, reality and kids programming that is sure to please everyone in the family.
Fubo local channels and regional sports networks
All of Fubo's subscription plans include support for local network affiliate stations. However, there's no guarantee that you'll get all of your ABC, CBS, Fox or NBC stations. Roughly three-fourths of America's local CBS stations are available to stream through Fubo. Most places will get their local NBC or Fox stations. However, only a dozen markets can get their local ABC stations.
Regional sports networks are surprisingly sparse on Fubo despite its sports-centric nature.
Fubo supported devices
You'll find Fubo in the app store for most streaming platforms. However, game consoles like Xbox and PlayStation don't have apps.
Living room devices: Android TV, Apple TV, Amazon Fire TV, Chromecast and Roku.
Smart TVs and Blu-ray players: Certain Samsung televisions and devices based on Fire TV, Roku and Android TV.
Mobile devices and tablets: Android and iOS.
Game consoles: Microsoft Xbox One.
Desktop browsers: Chrome, Edge, Firefox and Safari.
Fubo simultaneous streams
Fubo lets you stream on up to 3 devices at once by default. If you want more streams, you can pay $9.99/month or upgrade to a higher-tier package. This will get you 10 streams to use on your home network, along with 3 streams that can be used outside your home network.
Fubo DVR
Fubo Pro comes with 250 hours of cloud storage, which is more than enough for most cord-cutters. But if you need more space, you can upgrade to 1,000 hours for a $16.99/month fee, or upgrade to a higher-tier Fubo plan.
Fubo on-demand library
All of the content on Fubo comes from the individual channels. Each network decides how many episodes they make available, and how long you have to watch it.
Watch CBS On Paramount Plus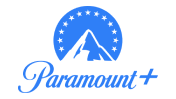 Great for Families, Movies, and Sports
Paramount Plus, formerly known as CBS All Access, is the cheapest way to watch CBS without cable, though that's the only live channel you'll get. It's your best streaming option if you only want to watch CBS and on-demand content from ViacomCBS channels.
Paramount Plus pricing and packages
You can pay $4.99/month or $49.99/year for an ad-supported "Essential Plan." You can also choose to pay $9.99/month or $99.99/year for a "Premium Plan," which eliminates ads.
If you want to watch CBS without cable, you'll need the Premium plan. The cheaper Essential plan does not include a CBS live stream, though you can still watch CBS content on-demand after it has aired live.
Paramount Plus supported devices
Paramount Plus supports most major streaming devices. This includes iOS and Android, web browsers, Amazon Fire devices, Chromecast, Roku, and Apple TV, as well as some other devices. You can see them all.
Paramount Plus simultaneous streams
You can stream on up to 3 devices at once with Paramount Plus, which is about the same as most other internet TV services and VOD streaming services.
Paramount Plus DVR
As of publication time, there is no Paramount Plus DVR. However, this wouldn't really affect you, and here's why: Paramount Plus has a CBS live stream, but it's primarily a VOD (Video On Demand) service. You can find tens of thousands of shows and thousands of movies to watch on demand, so there's no reason to record CBS. You can always watch your favorites on demand.
Paramount Plus on-demand library
As mentioned, Paramount Plus has a truly enormous on-demand library. It includes all the same content found in CBS All Access, as well as a lot of other movies and shows from ViacomCBS. This includes content from channels like BET, Comedy Central, Nickelodeon, MTV, and much more.
Watch CBS On YouTube TV
YouTube TV is a live TV streaming service that's separate from the user-generated on-demand service. Unlike other streamers, YouTube TV made a point of supporting local stations from the beginning.
YouTube TV pricing and packages
The single $72.99/month subscription plan includes 100+ channels. Add-on subscriptions are available to expand the lineup.
YouTube TV channels
You'll get a broad selection of popular basic cable channels with your YouTube TV subscription.
YouTube TV local channels and regional sports networks
When it comes to local stations affiliated with CBS and the other national networks, YouTube TV is the only place where you're almost guaranteed to get the big four stations. You may also get local streams from stations affiliated with PBS, The CW and Univision.
YouTube TV is also pretty reliable when it comes to streaming regional sports networks.
YouTube TV supported devices
YouTube TV has a decent array of apps, meaning plenty of ways to watch:
Living room devices: Amazon Fire TV, Android TV, Apple TV, Chromecast, Fire TV and Roku.
Smart TVs and Blu-ray players: Certain models from HiSense, LG, Samsung and VIZIO as well as televisions based on Amazon Fire TV, Android TV and Roku.
Mobile devices and tablets: Android and iOS.
Game consoles: Microsoft Xbox One and Xbox Series X/S and Sony PlayStation 4.
Desktop browsers: Chrome.
YouTube TV simultaneous streams
You can only stream to three devices at the same time. There is no upgrade.
YouTube TV DVR
Up to six people can get their own DVR library and record an unlimited amount of content. Recorded shows won't expire for nine months.
YouTube TV on-demand library
If you are also a YouTube Premium subscriber, then you'll get access to all of YouTube's user-generated content within the YouTube TV app. You also get plenty of shows and movies from the cable channels included in your package.
Summary: What is The Best Way To Watch CBS?
In short, it depends on you. If you're a big sports fan, we recommend going with Fubo due to its great range of sports channels. If you only want CBS and would prefer the most affordable option, we'd recommend going with Paramount Plus - you'll get CBS and the added bonus of tons of on-demand movies and shows for the whole family. If your TV time is sacred and you want the option for add-ons like HBO Max or Showtime, we recommend YouTube TV.
Tara Khudairi • Author
Tara Khudairi is a freelance content writer and copywriter based in Toronto. Since 2014, she has contributed to brands and blogs alike to tackle popular topics relating to technology, personal finance, entertainment, travel and lifestyle. Whether it's the latest streaming service or cryptocurrency, she's passionate about making the complex simple. When she's not busy typing away, you'll find Tara watching Netflix's latest true crime doc or a classic 90's horror flick.
Lisa Holden • Editor
Lisa Holden is an editor and creative based in Houston, TX. Lisa holds a BA in African-American Studies from Temple University and has spent her career working in news publications and magazines, even founding a magazine herself. When she's not editing or working on one of her many creative endeavors (whenever that is), she enjoys traveling to new places and biking on sunny days.