Streaming Services
Disney+
Simultaneous Streams
Disney+ Simultaneous Streams in 2023
By Staff, Deja Harris• Edited by Lisa Holden • Updated Nov 11, 2023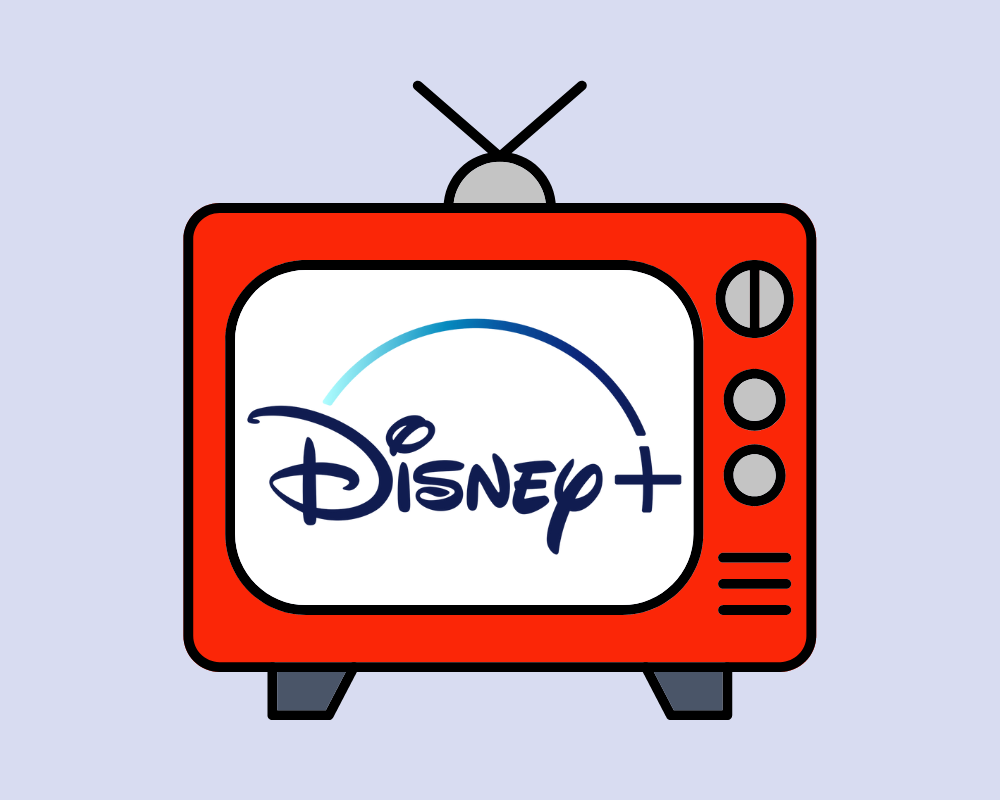 Alt: Disney+ simultaneous streams
Many of the best streaming services allow users to watch on different devices at the same time, all from just one account, and Disney+ is no exception. Just like on other platforms. Disney+ lets account holders share their accounts with the whole family so that multiple people can watch shows like The Mandalorian and National Treasure: Edge of History on different devices.
In fact, Disney+ is pretty generous with its simultaneous streams when compared to many other on-demand platforms. But how exactly does it work? And how many simultaneous streams can you get with Disney+? Read on through our handy guide for all you need to know.
How many simultaneous streams are available on Disney+?
Let's begin with the question everyone wants to know the answer to: how many simultaneous streams do you get with a Disney+ subscription? Subscribers to Disney+ can stream on up to four different devices all at the same time. This means that you and three other people can all watch different content on different devices without having to sign up for separate accounts.
How does this compare to other popular services? Well, Hulu's base plan only allows up to three simultaneous streams, while Netflix can allow anywhere from one to four people to stream at the same time. On Max, you can stream on up to three devices simultaneously, while Amazon Prime Video supports up to three simultaneous streams, too.
So, as you can see, Disney+ is actually better than a lot of the competition when it comes to simultaneous streaming, giving it a lot of appeal for families who want to all share the same account and get maximum value for money.
How are downloads and offline viewing with Disney+?
So, simultaneous streaming on Disney+ is available for up to four people, but what about downloads and offline viewing? Some streaming services support this, but others can be more restrictive. Fortunately, Disney+ does allow you to download content from its massive library of films and shows.
And, once again, this platform is pretty generous! Users can download shows and films on up to 10 different devices. So, if you have a large family with lots of kids, it's possible to let them all download their favorite things to watch onto each of their devices and watch whatever content they like.
There's only one small catch: each device with some downloaded content on it needs to connect to the internet at least once a month in order to remain active and keep the content available. This is to prevent people from cheating the service and keeping content on their devices even after canceling their Disney+ subscriptions.
Which devices work with Disney+ simultaneous streaming?
This popular streaming platform is famed for its wide range of family-friendly shows, as well as being the home of some of the most successful franchises in the world, like Star Wars and Marvel. It's also a highly versatile streaming service, with apps available for a huge range of different devices.
You can run Disney+ on almost anything, from big brand smart TVs to living room devices like Roku and Amazon Fire TV. You should also have no trouble running Disney+ on mobile devices, thanks to its Android and iOS apps. It even works on popular video game consoles like Xbox and PlayStation, too.
It's possible to use any combination of these different devices for simultaneous streaming on Disney+. For example, one user might be watching Willow via Disney+ on their phone while another member of the household can watch Andor on their smart TV.
What other things are there to know about Disney+?
We've covered all you need to know about simultaneous streaming on Disney+, but you might still want to learn a little more about this service, such as what sort of content it has to offer and how good its video quality is. Here's a quick lowdown on Disney+'s content, pricing, and stream quality:
How is the content?
One of the main reasons why Disney+ is such a popular streaming service right now is because of its content. As the name implies, this service is home to all things Disney, including the classic shows and films that many generations have grown up with. It's also the service to choose if you love the worlds of Star Wars and Marvel, with many shows and films from these universes.
What are Disney+'s pricing and plans?
So, how much can you expect to spend to enjoy Disney+? Well, like other streaming services, this one has a few different options.
Disney, Marvel, Star Wars, Pixar
How is the video quality?
These days, people expect most of the content they watch to be in at least full HD, and Disney+ doesn't disappoint in this area. Not only is all of the service's content in full HD, but a lot of the shows and films are also available to stream in 4K Ultra HD, too. So, as long as you have a 4K TV, you can watch Disney+ shows and movies with the crispest and clearest level of detail.
Our takeaway: Disney+ is very generous with simultaneous streaming.
Some streaming services can be quite strict with their simultaneous streaming policies, with many restricting users to streaming on just one or two devices. So, it's great to see that Disney+ goes in the opposite direction, being very generous with its four-device limit.
Plus, you also get the advantage of being able to download content on no less than 10 different devices for offline viewing, and Disney+ works on almost any device you can imagine, making it by far one of the top on-demand services to sign up for today.
Khadija Bilal • Author
Khadija Bilal is an accomplished writer with over a decade of experience under her belt. Having developed a versatile writing style that allows her to tackle a wide range of topics, Khadija has several publications to her name. Khadija's expertise includes in-depth guides and how-to articles.
Lisa Holden • Editor
Lisa Holden is an editor and creative based in Houston, TX. Lisa holds a BA in African-American Studies from Temple University and has spent her career working in news publications and magazines, even founding a magazine herself. When she's not editing or working on one of her many creative endeavors (whenever that is), she enjoys traveling to new places and biking on sunny days.