Streaming Services
Philo
On Demand Library
Does Philo Have On-Demand?
By Staff, Deja Harris• Edited by Lisa Holden • Updated Oct 27, 2023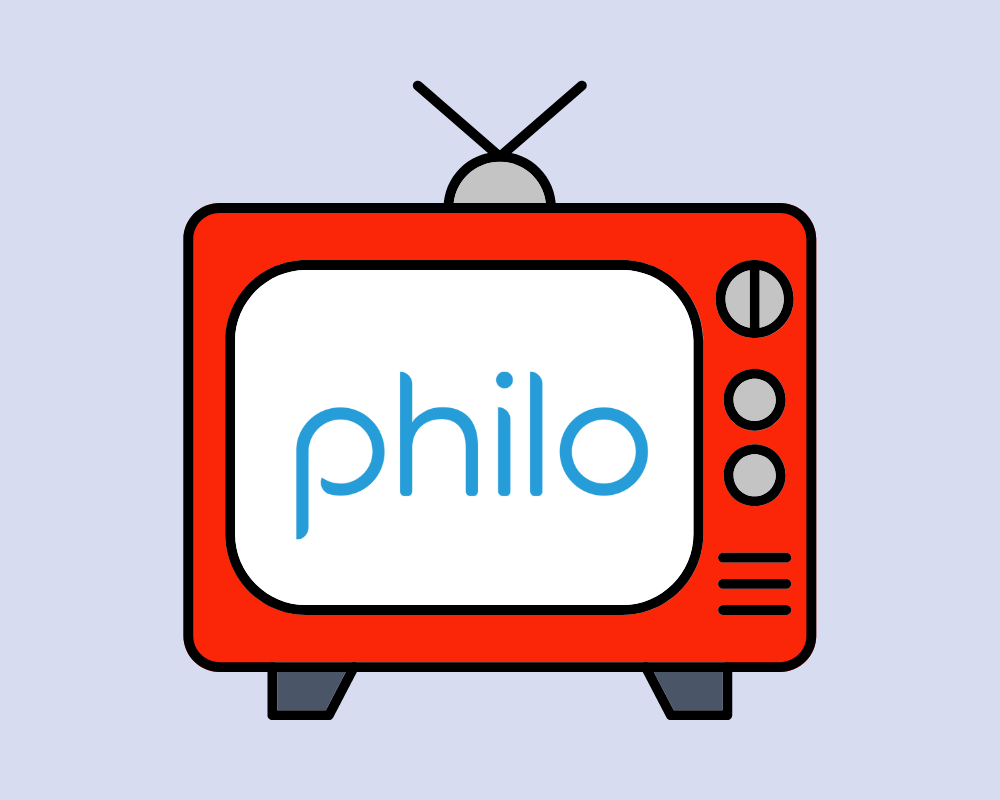 On-demand streaming is convenient because you can watch fantastic TV shows and movies anytime. Would you like to know if Philo has an on-demand library?
The short answer is yes, but you'd surely like to know more. Our detailed guide discusses the content quality and quantity in the Philo on-demand library. It offers all the info you need to decide whether this service is the right option, so don't hesitate to start reading!
Does Philo have a rich on-demand library?
Let's talk about quantity first since the latest information indicates you can watch more than 60,000 titles in Philo's on-demand library. It's hard to estimate, but that's a minimum of 30,000 hours of content. It's impressive and puts it right along the premium streaming services like Netflix.
Philo on-demand is easy to use. You can browse different categories, such as the ones from specific channels, which include Discovery, HGTV, etc. Alternatively, you can use the search option to look for the desired show.
What type of content can I watch with Philo on-demand?
Philo's library includes TV shows, movies, and specials like documentaries. The company partnered with AMC, Sundance TV, and other channels to secure interesting films like Airplane and Spaceballs. The library doesn't include the newest movies, but you'll find many enjoyable all-time classics and fun titles.
As for TV shows, you can watch all seasons of Fixer Upper and other HGTV titles. Some other top-quality shows include Better Call Saul, Sherlock, South Park, and Killing Eve. The season availability depends on the show. Some titles have all episodes from the first season to the latest one, but others only have a portion of episodes available.
Are there commercials on Philo on-demand?
Yes, Philo on-demand library has commercials for most titles. The service signs partnerships that involve airing commercials, but you'll usually see them only at the beginning and the end of an episode. You can even skip some commercials while enjoying VOD streaming.
Which apps can I use to watch Philo on-demand?
Philo has impressive device support. You'll find it works on Android smart TVs but also on Amazon Fire TV, Apple TV, Roku, and Chromecast. iOS and Android devices also have dedicated Philo apps that are free to download.
That being said, the Philo app doesn't have excellent device coverage. You can use web browsers to access the service on some devices, but that's not the same as when using the app. But as a relatively new addition to the streaming market, we hope Philo will improve the service.
What does Philo offer?
Philo has a single basic subscription. With that, you get over 60 channels. It's an excellent price-quality ratio, especially since the package includes DVR storage, ten user accounts, and three simultaneous streams.
The channels included in the base package include VH1, Travel, TLC, Nickelodeon, Hallmark, History, Discovery, etc. Fans of entertainment content will love AMC, Comedy Central, Sundance TV, etc. You can choose three different add-ons, including MGM+, Starz, and a Movies extra package.
What are some other great streaming services?
If you aren't entirely happy with what Philo offers, you could consider other streaming services. The top choices might include:
Live and on-demand titles
Exclusive content like The Office
Exclusive content like The Office
Live and on-demand titles
Award winning Hulu originals
Thousands of shows and movies
Award winning Hulu originals
Thousands of shows and movies
Award-winning Amazon Originals
More Reading:
Best Philo Alternatives in 2023
Philo Free Trial: How to Get a Philo Free Trial in 2023
Philo Channels, Plans, and Costs 2023
Aneeca Younas • Author
Aneeca Younas is a graduated journalist with years of experience writing in different niches based in Oakland, CA. She is a huge movie fan that also enjoys watching sports. That's why she spends hours daily using various streaming services. Over the years, Aneeca profiled herself as an expert in cable-free and VOD platforms.
Lisa Holden • Editor
Lisa Holden is an editor and creative based in Houston, TX. Lisa holds a BA in African-American Studies from Temple University and has spent her career working in news publications and magazines, even founding a magazine herself. When she's not editing or working on one of her many creative endeavors (whenever that is), she enjoys traveling to new places and biking on sunny days.