Streaming Services
fubo
Plans Packages and Pricing
Fubo Plans and Pricing 2023 - Everything You Need To Know
By Staff• Edited by Lisa Holden • Updated Jun 29, 2023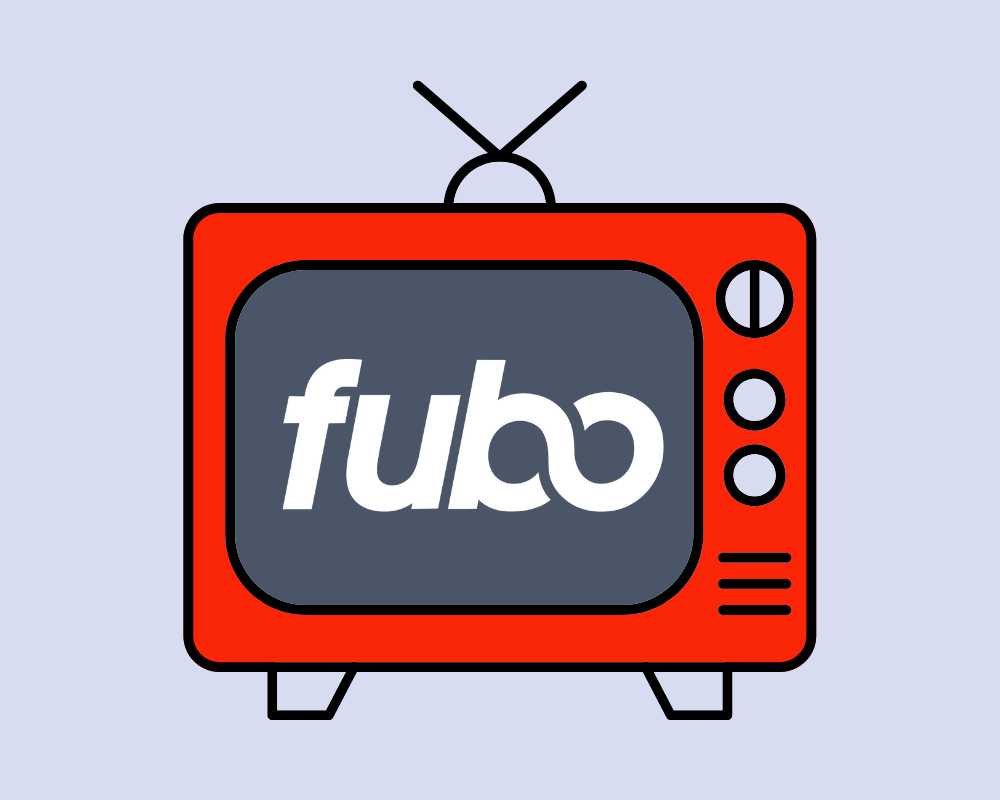 Whether you're a sports fan looking to ditch your cable or a veteran cord-cutter in search of more sports, Fubo needs to be on your radar. The live TV streaming service is on a mission to be the industry's go-to place for sports. But even if it lets you watch all your favorite teams, it still needs to fit your budget. Read on for all you need to know about Fubo plans and pricing.
Fubo Has A 7-day Free Trial
Committing to a streaming service can be a decision that takes time. Fubo positions itself as the industry's "sports specialist", but other services like Hulu + Live TV, Vidgo and YouTube TV also offer a solid amount of sports content. And DirecTV Stream has regional sports networks that no others do.
Some competitors offer discounts, such as Sling TV's "half off your first month" deal. While others, like Hulu + Live TV, don't even do that. Fortunately, Fubo offers complete access to all of its channels, features and library for an entire week for free. Just visit Fubo and click "Start for Free."
You need to enter your credit card info and billing kicks in automatically, so just be sure to cancel your trial before it ends if you don't intend to stick with the service.
Fubo Has 4 Plans To Choose From
Fubo has 3 main English-language plans, as well as one Spanish-language plan, to choose from.
All the English-language plans include the 4 Big TV networks (ABC, CBS, FOX and NBC), as well as Telemundo. UniMás and Univision are also available in many areas, while you'll find The CW in 20+ markets.
The 3 main plans also let you watch up to 10 screens on your home network plus 2 more on the go.
Fubo Pro plan
The Fubo Pro plan comes with 160+ channels and 1,000 hours of cloud DVR storage. That's almost the same price as entry-level plans for Hulu + Live TV, DirecTV Stream, and YouTube TV.
You won't find CNN, but you'll get MSNBC, CBS News and NewsNation, as well as Fox News and Newsmax.
You get popular entertainment channels like AMC, Paramount Network and Sundance TV, as well as family-oriented programming with Disney Channel, Curiosity Stream and Discovery.
Some of the sports channels included are:
AT&T SportsNet (2 channels)
beIN Sports (8 channels)
Big Ten Network
CBS Sports Network
ESPN, ESPN2
FS1, FS2
fubo Sports Network
Golf Channel
Motortrend
NFL Network
Olympic Channel
SEC Network
TUDN (12 channels)
TVG
Fubo Elite plan
The Fubo Elite plan bumps things up to 230+ channels and also includes 1,000 hours of cloud DVR storage.
The Fubo Elite plan includes everything in Pro and adds 2 content bundles – Fubo Extra and News Plus. The news add-on has 12 more channels, including BBC World News, Bloomberg TV+ and Cheddar News.
The Fubo Extra bundle has 40+ channels that are a mix of sports and entertainment. Some of the popular sports channels are:
ACCN
ESPNEWS, ESPNU
NBA.TV
NHL Network
MLB Network
Pac 12 Networks
Tennis Channel
Zona Futbol
Fubo Ultimate plan
The Fubo Ultimate plan has over 240 channels and 1,000 hours of cloud DVR storage as well. It's more expensive than any other live TV streaming plan out there, except DirecTV Stream, which has 2 plans that cost more (but both have fewer channels).
The Ultimate plan includes everything in the Elite plan and adds 9 Showtime channels as well as Showtime on-demand. You also get the Sports Plus add-on at no additional fee. Sports Plus has some channel overlap with the fubo Extra add-on, but new channels include:
Fight Network
Fuel TV
NFL RedZone
MLB Strike Zone
Stadium (4 channels)
Pac 12 Networks (main channel + 6 markets)
Fubo Latino plan
The Fubo Latino plan comes with 40+ Spanish-language channels and 250 hours of cloud DVR storage.
One possible drawback for large households is the 2-screen limit with the Latino plan. It can be resolved with the Unlimited Screens upgrade for $9.99/month, which lets you watch 10 screens at home plus 2 on the go.
The Latino plan includes Spanish-language broadcast networks Estrella TV, UniMás and Univision, as well as Telefe. (Strangely, you need an English plan to get Telemundo.)
There is also a selection of entertainment channels, like Cine Latino, Galavisión and Sony Cine, and Spanish-language versions of English channels, such as Discovery Familia, MTV Tres and Nat Geo Mundo.
Sports offerings include:
beIN Sports (3 channels)
ESPN Deportes
FOX Deportes
fubo Latino Network
TUDN (12 channels)
TyC Sports
Zona Futbol
Fubo Channel Bundles And Premium Add-Ons
You may not need the most expensive plan to get the channels you want because Fubo has over a dozen premium channels and add-on bundles to choose from.
The 6 premium add-ons are:
AMC
MGM+
Pantaya
Showtime
Starz
Showtime + Starz + MGM+
The Fubo add-ons page has the complete lists of what each bundle includes, but these are all 12 channel add-ons currently available:
Sports Plus with NFL RedZone
Fubo Extra
International Sports Plus
Adventure Plus
News Plus
NBA League Pass
Sports Lite
Latino Plus
RAI Italia
TV5MONDE
Portuguese Plus
Entretenimiento Plus
Douglas Wright • Author
Douglas Wright is a freelance writer based in Japan. A former web designer and technical writer, he left beautiful Vancouver for bustling Tokyo, where he spent a decade recruiting for software and high-tech firms. No longer commuting through the world's busiest train station, he writes fiction and a wide range of formats for clients around the world. When he gets AFK, he's either outdoors with his two boys, streaming a show with his wife, or reading a book over a French-pressed, hand-ground coffee.
Lisa Holden • Editor
Lisa Holden is an editor and creative based in Houston, TX. Lisa holds a BA in African-American Studies from Temple University and has spent her career working in news publications and magazines, even founding a magazine herself. When she's not editing or working on one of her many creative endeavors (whenever that is), she enjoys traveling to new places and biking on sunny days.