Streaming Services
Starz
Simultaneous Streams
STARZ Simultaneous Streams in 2024
By Staff• Edited by Lisa Holden • Updated Dec 04, 2023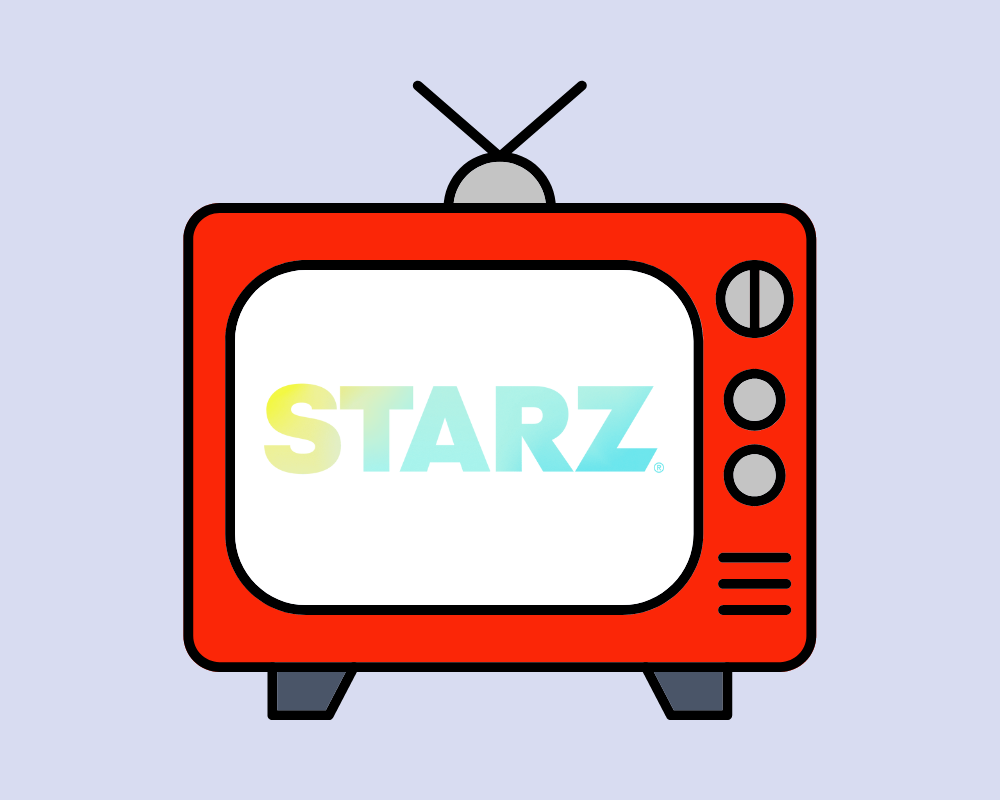 In 2024, streaming platforms are a dime a dozen. It's getting to a point where you might miss out on great content or features if you aren't picking the cream off the top. That's why a streaming service's features are the tipping point for most people, where we'd only subscribe if it can give what we need.
And when it comes to compelling features, simultaneous streaming is essential. Simultaneous streaming enables account sharing across two or more devices at the same time.
So, how do STARZ's simultaneous streaming features stack up against the competition? Below, we run down STARZ's account-sharing features and give you the low down on why it's worth considering.
STARZ: Our top pick for robust library and simultaneous streams
When talking about streaming platforms, STARZ should always be in the conversation. For one, it's got a robust on-demand library featuring many current Hollywood blockbusters. And for another, it has killer simultaneous streaming features that beat most of its rivals.
In fact, STARZ beats the industry standard when talking about the feature. Case in point, many streaming services like Sling TV, Philo, and Fubo have a three-device limit for simultaneous streams. But in STARZ's corner, we've got a four-device limit instead.
So, if simultaneous streaming is your primary concern, you can't go wrong with STARZ. For more information on STARZ's simultaneous streaming functionality, read the STARZ FAQ page.
Obsessable original series
STARZ features
Impressively, simultaneous streaming is just one aspect of a streaming platform's worth. STARZ has a lot going for it. Let's delve into what makes STARZ a one-of-a-kind streaming platform and a worthy contender for a place in your living room.
Live content: Care for some live streaming? You'll find live curated shows and movies everyone can enjoy on the STARZ featured page.
Low commitment: STARZ offers a special offer for first-time users. In fact, you'll enjoy everything the service provides for a 44% discount on your first three months on the platform, with no buts about it if you decide to unsubscribe after three months.
Extensive compatibility: STARZ provides app support for most modern devices. You can watch STARZ on Android tablets and smartphones, iOS devices, Roku, Amazon Fire devices, and Xbox consoles, just to name a few.
Ad-free content: Unlike most services, STARZ doesn't gate content behind ads, even on its most affordable subscription tier. You can enjoy uninterrupted watch parties without ad breaks.
Unlimited downloads: STARZ doesn't regulate your downloading capabilities. Instead, you can download any movie or TV series on the STARZ content vault, allowing you to watch wherever and wherever you want, even without internet access.
Considering all its upsides, STARZ provides subscribers with a ton of value for a low price. Everything on the table makes it hard to recommend any other streaming service over STARZ.
STARZ content library
The most crucial consideration for choosing a streaming platform is the content library. After all, you're wasting money if you subscribe to a service with nothing to watch. But you don't have to worry about that with STARZ.
STARZ only offers the best content to its subscribers. You get not only a ton of original shows and movies but also some of the latest Hollywood blockbusters.
Here's what you can expect to find on STARZ's content vault:
STARZ originals
If you're looking for a selling point, it has to be a streaming platform's original content. There are too many to mention in this article, but here is three of the best STARZ Originals you can watch on the platform:
Power: A compelling crime drama about the struggles of trying to leave the life of a drug dealer.
Hightown: Another crime drama, but in Hightown's case, we're getting the perspective of an agent of the National Marine Fisheries Service who one day finds the body of a murdered woman, which leads to an investigation of the criminal underbelly of Cape Town, Massachusetts.
Party Down: A sitcom focusing on the lives of aspiring actors and writers looking to break into Hollywood while working in a catering business.
Hollywood blockbusters
Besides the originals, you've also got to cover the mainstream movies everyone enjoys. On STARZ, you can find favorites like:
Marvel Movies: You'll find your favorite superhero jaunts on STARZ's content vault, including hits like Spiderman: No Way Home, Guardians Of The Galaxy, and Venom: Let There Be Carnage.
Comedies: If you're looking for some laughs and gags instead, STARZ has got you covered. You'll find gutbusters like The Unbearable Weight of Massive Talent, Jumanji: The Next Level, and Ghostbusters Afterlife.
Classics: If you want to relive some past hits, STARZ won't disappoint you. Movies like the Robin Williams classic, Patch Adams, are in the vault. Alternatively, you can also catch Halle Berry's Academy Award-winning performance in Monster's Ball.
Overall, given the wealth of content within the STARZ on-demand library, subscribing to the platform is worth every penny. You won't run out of things to watch here! Check out our breakdown of the 20 best movies on STARZ for more info on what you can catch on STARZ.
Hulu: A viable STARZ alternative
If everything STARZ has to offer still can't convince you, we present to you Hulu. On Hulu, you'll get unbeatable streaming quality plus content with the highest possible video quality: 4K. Besides that, there's also high-quality Dolby Atmos audio on select titles.
You could even add STARZ to your Hulu account for a small additional fee. So, if STARZ isn't enough to satisfy your needs, maybe Hulu + a STARZ add-on can scratch your content consumption itch. You can learn more about STARZ and the other Hulu add-ons from the Hulu help page.
Award winning Hulu originals
Thousands of shows and movies
Award winning Hulu originals
Thousands of shows and movies
Our takeaway: STARZ is ideal for enjoying simultaneous streams
Thanks to beating the industry standard for simultaneous streaming device limits, STARZ goes above and beyond. Whether you're a large household or have a ton of friends you'd want to share an account with, STARZ can handle simultaneous streaming across four screens for everybody to enjoy—and they have the content library to ensure that you never run out of things to watch.
So, if you're looking for a streaming service for your home, you can't go wrong with STARZ.
Lisa Holden • Editor
Lisa Holden is an editor and creative based in Houston, TX. Lisa holds a BA in African-American Studies from Temple University and has spent her career working in news publications and magazines, even founding a magazine herself. When she's not editing or working on one of her many creative endeavors (whenever that is), she enjoys traveling to new places and biking on sunny days.