How To Use a VPN for Streaming
By Staff, Deja Harris• Edited by Lisa Holden • Updated Nov 09, 2023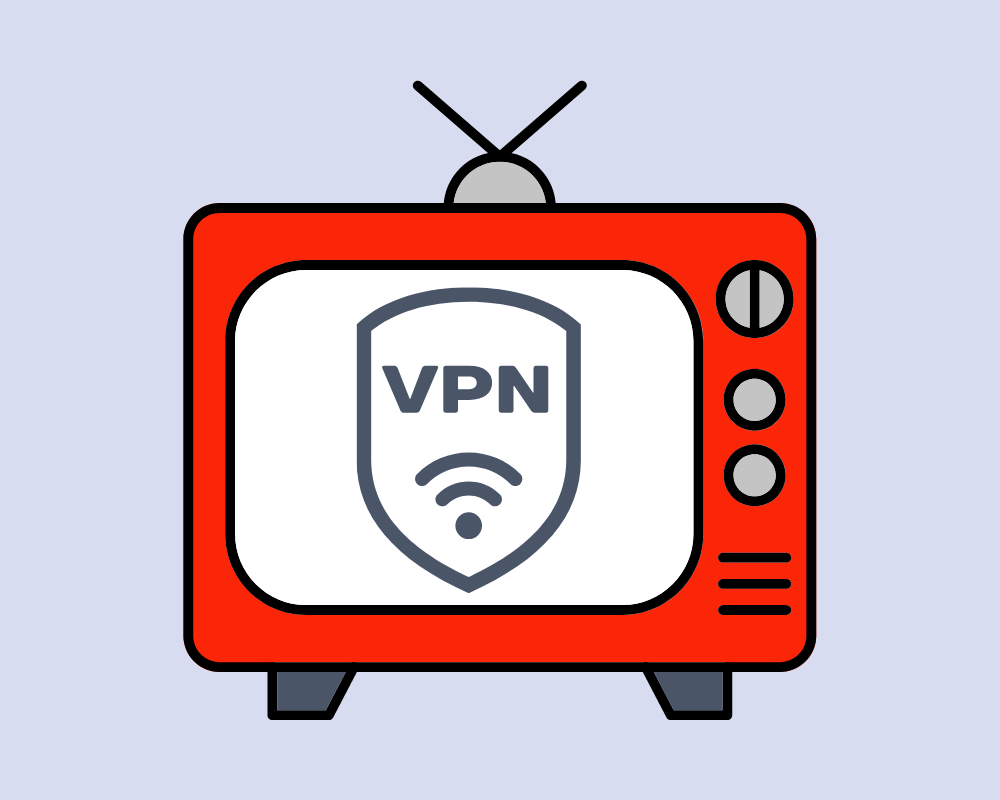 If you're here, it's likely that you've come across the seemingly unavoidable "This video is not available in your country" message on a streaming service. You'll find messages like that across all digital streaming options, such as YouTube, Netflix, Disney+, Hulu, and more. Even if you have a legitimate and paid account, you might get that message. Thankfully, you don't just have to move on. You can use a VPN for streaming and unblock content from most streaming services, alongside other key benefits.
Below, we'll answer a few questions to streamline your process:
What is a VPN
Why use a VPN for streaming?
How do I use a VPN for streaming TV shows and movies?
Which VPN should I use?
What is a VPN?
A VPN is software that encrypts your data before it leaves your computer, thereby hiding your online identity and activity. It also routes your data through a remote server. That server can be connected to networks anywhere in the world, allowing you to access content that might otherwise be restricted in your country.
When you use a VPN, or "virtual private network", the software encrypts your data before it leaves your computer, thereby hiding your online identity and activity. However, you'd still have the IP address assigned by your ISP. To bypass that, the VPN then connects you to a remote server that assigns you a new IP address. Your request is then routed through that remote server to the website of your choice, giving you access to the streaming content you want.
Why use a VPN for streaming?
There are several great reasons to use a VPN for streaming. These include (but are definitely not limited to):
Unblocking region-locked content
Accessing content you normally watch at home when you're traveling
Protecting your streams from data snoopers while using public
Ensuring a greater level of anonymity over your internet access
Of all those reasons, most will find the unblocking of regionally-locked content to be the top concern. Most streaming services have regionally-specific content, especially the most popular services on the market, such as Netflix, YouTube, Disney+, and even Amazon Prime Video. Because those companies have different rights agreements in different regions, other paying subscribers may be getting access to a whole host of different content libraries.
Don't believe it? Just take a scan through the unofficial Netflix online Global Search (uNoGS). There are likely hundreds of TV shows and movies you're missing right now on dozens of streaming services because they're blocked to you.
How to stream using a VPN in 4 easy steps?
Let's unlock the hidden world of streaming content for you right now. Just follow these easy steps to get started.
1. Sign up with a VPN provider.
Your first step is to sign up with a VPN provider. We recommend ExpressVPN for this. Not only does ExpressVPN have servers in over 90 countries (meaning you can access content only available in those countries), but it's also incredibly fast. By, using a VPN causes you to lose some bandwidth. ExpressVPN's servers are exceptionally fast, however, so you'll still be able to stream even UHD content without buffering.
ExpressVPN is also quite cheap, depending on your subscription option.
(Note: You may be wondering if you can just use a free VPN. You can, but free VPNs are free for a reason. They're slow, have an exceptionally limited number of servers, impose strict data caps that typically aren't enough to stream even one episode of a TV show in SD quality, and have been known to steal user data. They're all risks with little reward.)
2. Download the VPN software.
Now that you've selected a VPN tool and have signed up for a subscription option, it's time to download it. This step is easy:
If on a computer, go to the VPN website and download your software
If on a mobile device or streaming device, go to the app store to download the VPN software
Once the software is downloaded, log in with your credentials. If you're using a high-quality VPN software like ExpressVPN, you may need to copy/paste an additional access code from the website for added security.
3. Select a VPN server and connect.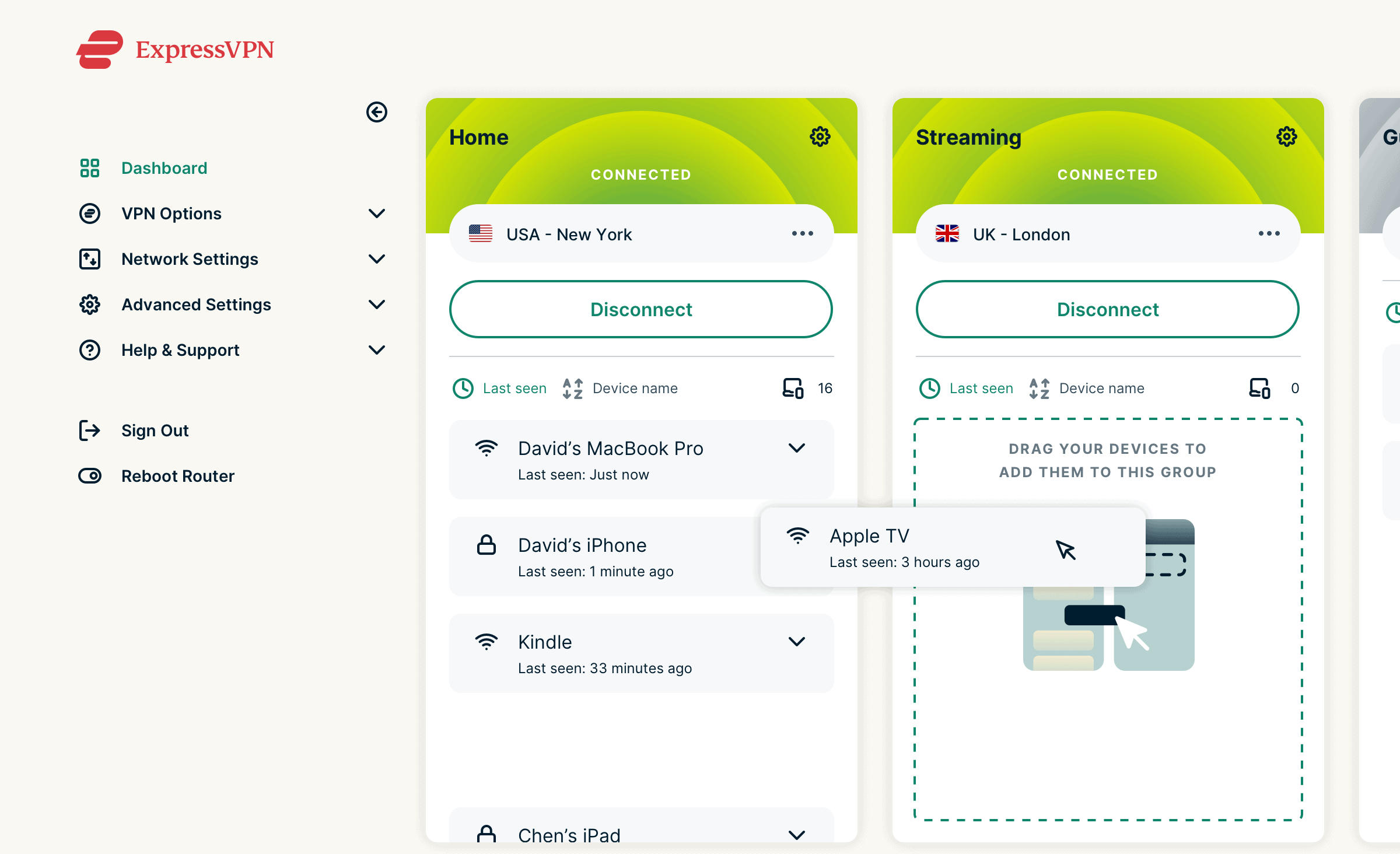 Now that you have your VPN software installed, choose a server and click the connect button. This will only take a few seconds. Most modern VPN software providers, like ExpressVPN, already have settings optimized for security, privacy, and unblocking streaming content.
4. Stream your content!
Now that you've connected to your VPN server, just load up your favorite streaming service, log in, and connect. If everything is set up properly, you should be able to access the regionally-blocked content that was previously unavailable to you.
However, if you're still getting a blocked message or a message that says the site has detected a VPN, you may need to adjust your VPN settings or connect to a different server. Consider contacting your VPN's customer support service, as some servers may have been optimized specifically for that streaming service.
What devices work with VPNs?
The devices that work with your VPN depend on the VPN provider. ExpressVPN, for example, has apps for:
IOS
Android
Mac
Windows
Linux
Chromebook
Kindle Fire
Select Smart TVs
Roku
Apple TV
Amazon Fire TV
Chromecast
And many others
While you probably won't be downloading it onto every device possible, having that variety is important.
Is VPN streaming legal?
Absolutely! In almost every country in the world, using a VPN to unblock content is completely legal. While some streaming providers restrict user access to a VPN, it's also not generally a violation of the ToS for most streaming services. You won't lose your ability to access your content.
That said, this is not legal advice. We recommend you do some additional research on the laws of your country regarding VPNs. As well, check the Terms of Service for your streaming services to see if using a VPN violates any policies that would put your account at risk of cancellation. As noted, this is exceptionally uncommon in most countries and with most services.
Sam Cook • Author
Sam Cook is a full-time content strategist by day, a part-time freelance content writer since 2015. In another life, he was a high school English teacher for nearly a decade. Based in sunny New Orleans, he writes long-form educational content on technology, including Insurtech, Fintech, HRtech, and content streaming.
Lisa Holden • Editor
Lisa Holden is an editor and creative based in Houston, TX. Lisa holds a BA in African-American Studies from Temple University and has spent her career working in news publications and magazines, even founding a magazine herself. When she's not editing or working on one of her many creative endeavors (whenever that is), she enjoys traveling to new places and biking on sunny days.