Streaming Services
Vidgo
Simultaneous Streams
Vidgo Simultaneous Streams 2023
By Staff• Edited by Lisa Holden • Updated Nov 20, 2023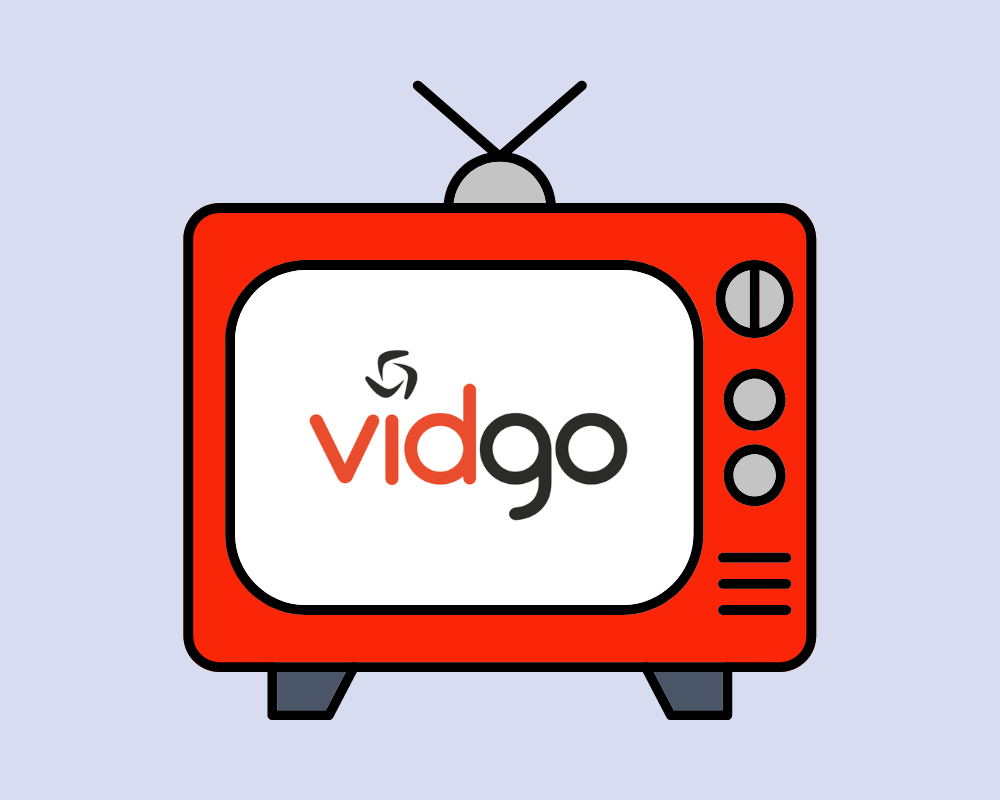 If you're in the market for an affordable streaming service with live TV, Vidgo is probably on your radar. And in addition to price and the list of channels, you're probably wondering how many Vidgo simultaneous streams you can watch. We're here to answer that question.
Great for Live Sports and News
Great for Spanish Programming
Great for More Sports, News, and Shows
All your live TV programs
How many simultaneous streams come with Vidgo?
Seasoned cord-cutters already know this, but if you're getting ready to ditch cable for the first time, there are a few differences between cable and streaming you need to be aware of. One of them is that streaming services may limit how many screens you can watch at the same time.
While like DirecTV Stream allows a whopping 20 streams, most services allow between 1 to 3 streams with their standard plans. And some of them give you the option to upgrade to more – even unlimited – simultaneous streams.
To give you a little context, Sling TV allows 1 to 3 streams, Hulu + Live TV allows 2, while YouTube TV allows 3. So where does Vidgo stand among these 3 popular live TV streaming services?
Vidgo is tied at the top with YouTube TV and 3 simultaneous streams.
Three streams may not sound like a lot when compared to DirecTV Stream's 20, or the 10 streams you get with Fubo, but compared to its closest competitors, it's certainly no slouch. Especially considering its entry-level tier is $3/month cheaper than YouTube TV and $7/month less than Hulu + Live TV.
Can I upgrade Vidgo to get more streams?
Unfortunately, Vidgo doesn't have any way to watch your content on more than 3 screens. While some services let you add more streams – like Hulu + Live TV's Unlimited Screens add-on for an extra 10 bucks a month – it's not unusual for a streaming service not to offer this upgrade.
Neither YouTube TV or Amazon Prime Video let you add more streams, and they're two of the biggest services in the industry. However, Vidgo is somewhat unique in that it doesn't offer any add-ons. No additional screens, no premium channels, no extra DVR.
The only way to watch Vidgo on more than 3 screens is to sign up and pay for additional accounts.
Does Vidgo come with cloud DVR?
One solution to ensure everyone in a busy household gets to watch their shows is by recording them. People have been doing that since the 70s with VCRs. Eventually, the VCR was replaced by its digital sibling – the DVR. And now many streaming services offer a DVR feature that saves your recordings in the cloud.
Vidgo's competitively-priced Plus plan does not come with cloud DVR. However, there is cloud DVR included with the Premium plan. However, at that price you're better off considering either YouTube TV or Hulu + Live TV.
We should also note that Vidgo's Premium plan DVR seems to be in a beta stage and only works with Apple TV and Roku (even though the website lists more devices). You can also only record up to 20 hours of content, which is an industry low.
However, all is not lost if you have 4 people wanting to watch something different at the same time. Vidgo has an "Advanced Playback" feature that lets you watch the last 24 hours of popular channels. It's kind of like an ever-changing, one-day on-demand library.
What devices can I watch Vidgo on?
Vidgo doesn't offer a very robust list of options, but you can watch it on the most popular devices.
Computers: Web browsers
Mobile: iOS, Android
Streaming: Apple TV, Chromecast, Fire TV, Roku
TVs: Android TV
Douglas Wright • Author
Douglas Wright is a freelance writer based in Japan. A former web designer and technical writer, he left beautiful Vancouver for bustling Tokyo, where he spent a decade recruiting for software and high-tech firms. No longer commuting through the world's busiest train station, he writes fiction and a wide range of formats for clients around the world. When he gets AFK, he's either outdoors with his two boys, streaming a show with his wife, or reading a book over a French-pressed, hand-ground coffee.
Lisa Holden • Editor
Lisa Holden is an editor and creative based in Houston, TX. Lisa holds a BA in African-American Studies from Temple University and has spent her career working in news publications and magazines, even founding a magazine herself. When she's not editing or working on one of her many creative endeavors (whenever that is), she enjoys traveling to new places and biking on sunny days.