Sport
Racing
Hulu
fubo
Sling
How to watch
How to Watch the Indianapolis 500 Live in 2023
By Staff, Davan Hamilton• Edited by Lisa Holden • Updated Nov 20, 2023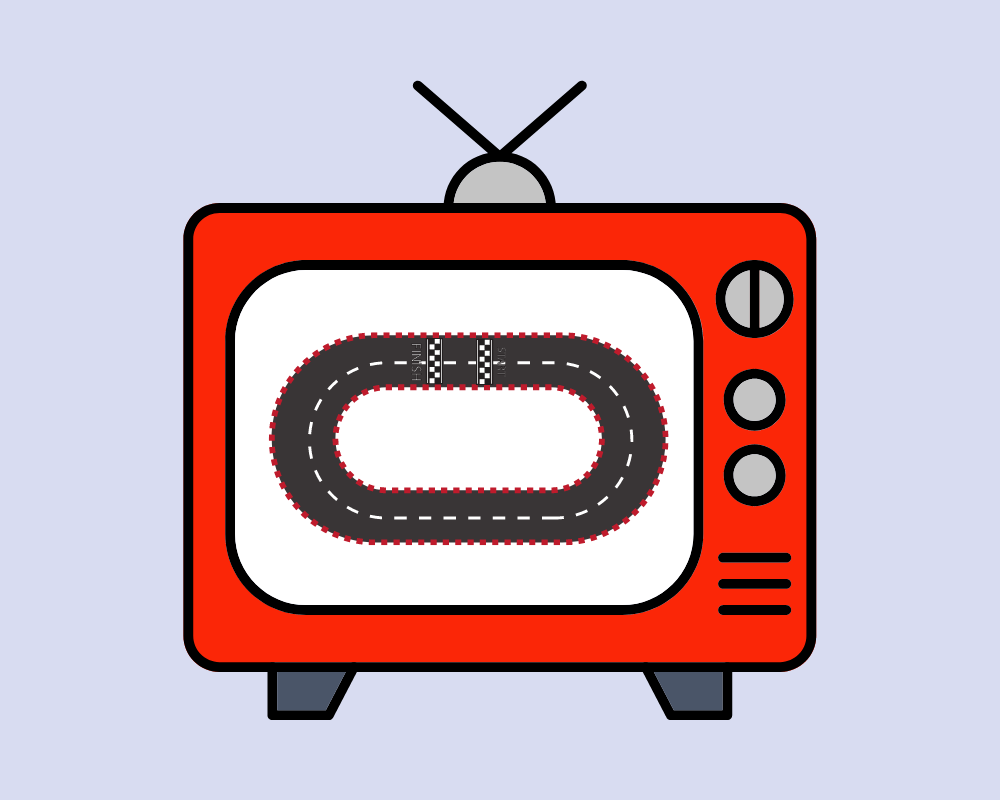 With the 2023 Indy car season steadily approaching, race fans must be itching to prepare for the coming season. Especially considering that the most prestigious leg of the tour, the Indianapolis 500, is almost here.
Can the Chip Ganassi Racing team keep its stranglehold on the podium? Or will Pato O'Ward and the Arrow McLaren SP team take the lead and steal first place the next time the Indy 500 rolls into town? We're all excited to find out.
So, to get you ready for the return of the Indy Car series' most prestigious event next year, here are some streaming platforms to catch the 2023 Indy 500 live.
Best Streaming Platforms To Catch The 2023 Indianapolis 500 Live
While there's no concrete word on what channels will air the race, it's safe to assume that NBC will be right at the checkered flag at Indianapolis. So, all you need to look for are streaming platforms that feature NBC in their channel lineup.
We've done the work for you and screened the streaming platforms that can provide the best bang for your buck—while also ensuring you get a live feed of the 2023 Indy 500.
1. Hulu + Live TV
Hulu + Live TV is no dark horse when it comes to internet TV. Firstly, it includes NBC in its channel lineup. That ensures you'll get live coverage of the 2023 leg of the Indy 500.
But besides that, you're getting access to ESPN+ when you subscribe to Hulu + Live TV, depending on your plan. Suppose you're itching for more Indy Car races... In that case, you can browse ESPN+'s on-demand library to find your favorite events from Indy Car history.
Overall, Hulu + Live TV is an excellent avenue for catching the 2023 Indianapolis 500 live.
Award winning Hulu originals
Thousands of shows and movies
Award winning Hulu originals
Thousands of shows and movies
2. Fubo
If you're looking to pay a little extra for a greater array of features, you can't go wrong with Fubo. First of all, is a platform focused on streaming sports content. And with NBC on their channel partners list, you're sure to catch the 2023 Indy 500. Furthermore, with a Pro plan, you'll get to browse from a channel lineup of over 100 networks.
But that's not the only benefit you'll get with Fubo. The streaming platform features top-of-the-line DVR functionality. With over 1000 hours of DVR storage, you can save all your favorite Indy Car moments, from photo finishes to spectacular come-from-behind victories.
With Fubo, you won't have to worry about missing the 2023 Indy 500.
3. Sling TV Blue
As far as value is concerned, Sling TV Blue currently leads the pack for streaming services. On Sling TV Blue, you can browse from over 40 different channels, including NBC. That way, with Sling TV Blue, you're sure to catch the 2023 Indy 500 live.
Additionally, the main selling point for Sling TV is its robust customization features. If you're looking for more sports channels, add the Sling TV sports channel bundle to your account for a small monthly premium.
All in all, you're getting your money's worth with Sling TV Blue.
Catch Indianapolis 500 2023 Without A Cable Subscription
Thanks to streaming platforms like Sling TV and Fubo, keeping up with Indy Car races is the easiest it's ever been. And, if you're gearing up for the 2023 Indy Car circuit and preparing for next season, you can't go wrong with any of these platforms.
Lisa Holden • Editor
Lisa Holden is an editor and creative based in Houston, TX. Lisa holds a BA in African-American Studies from Temple University and has spent her career working in news publications and magazines, even founding a magazine herself. When she's not editing or working on one of her many creative endeavors (whenever that is), she enjoys traveling to new places and biking on sunny days.