Streaming Services
fubo
Channels
How To Watch Local Channels on Fubo 2023
By Staff, Deja Harris• Edited by Lisa Holden • Updated Nov 11, 2023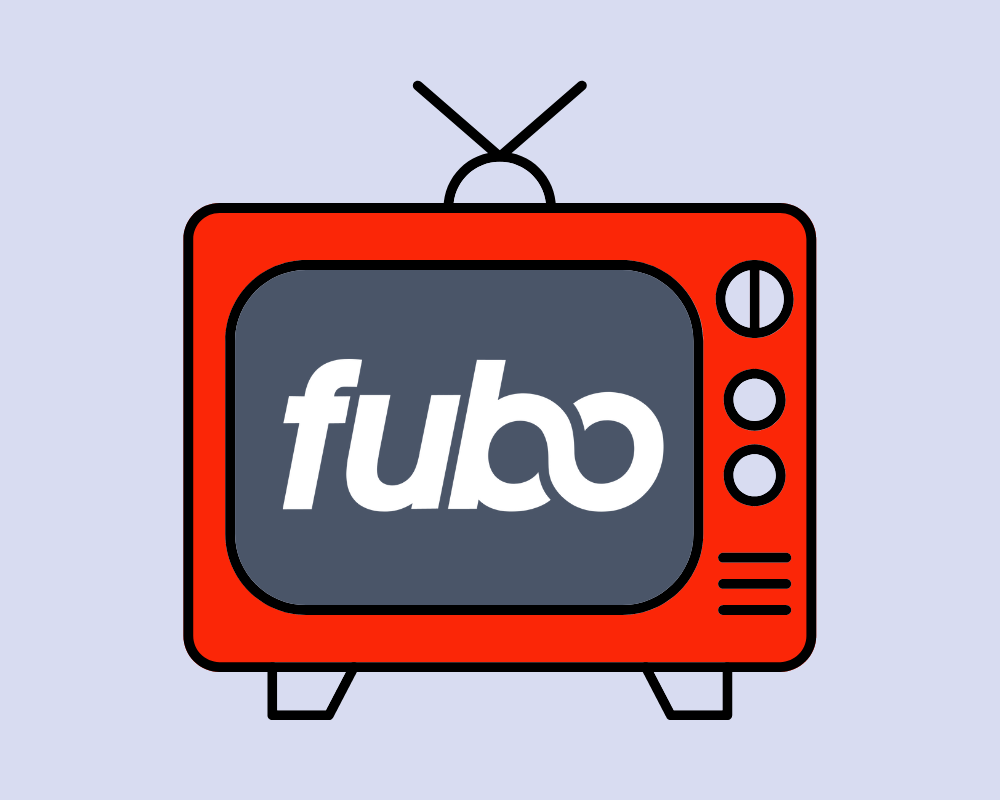 Fubo has lots of great channels. But can you watch your favorite local channels in Fubo and watch local news, sports, and other location-specific programming? The answer is "yes." And in this guide from A Good Movie To Watch, we'll be taking a look at the top local channels on Fubo and how you can watch them. Read on and get all the details.
What local channels does Fubo have?
Fubo has a pretty good lineup of local channels. As always, the channels you get depend on your area. Local broadcast networks are independent, and negotiate carriage with cable and internet TV companies separately – so your available networks depend on your location. With that being said, Fubo has all of the following local channels available in most areas:
ABC
CBS
Fox
NBC
The CW
Local Now
EstrellaTV
Telemundo
UniMas
Univision
MyNetworkTV
ME TV
Antenna TV
Comet TV
How to find your local channels on Fubo?
As we mentioned earlier, local channels negotiate their own broadcasting rights with internet TV companies like Fubo. So just because Fubo carries Fox, that doesn't necessarily mean they offer it in your specific geographic area. Here's how to check your local channels on Fubo, and make sure you know which channels you'll get before you sign up.
1. Go to their homepage and find the zip code checker tool.
First, click here to visit the Fubo homepage. Then, look for the zip code checker tool, as shown in the above image. Then, enter your zip code into this box and press "Enter" to update it with your current zip code.
2. Click "View All Channels".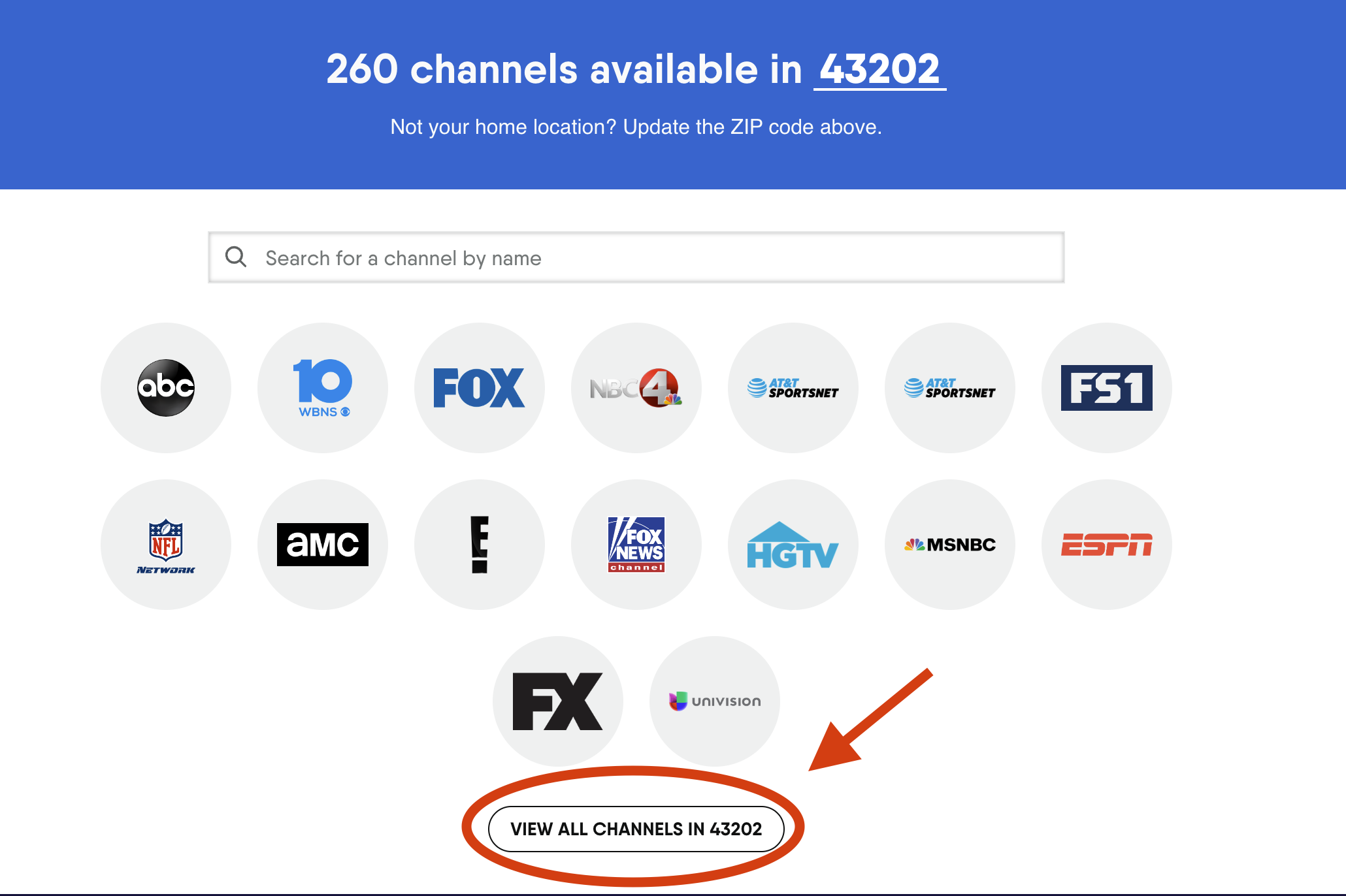 Once you've entered your zip code, click the button that says "View All Channels In [ZIP CODE], as shown in the above image.
3. See which channels are available in your area.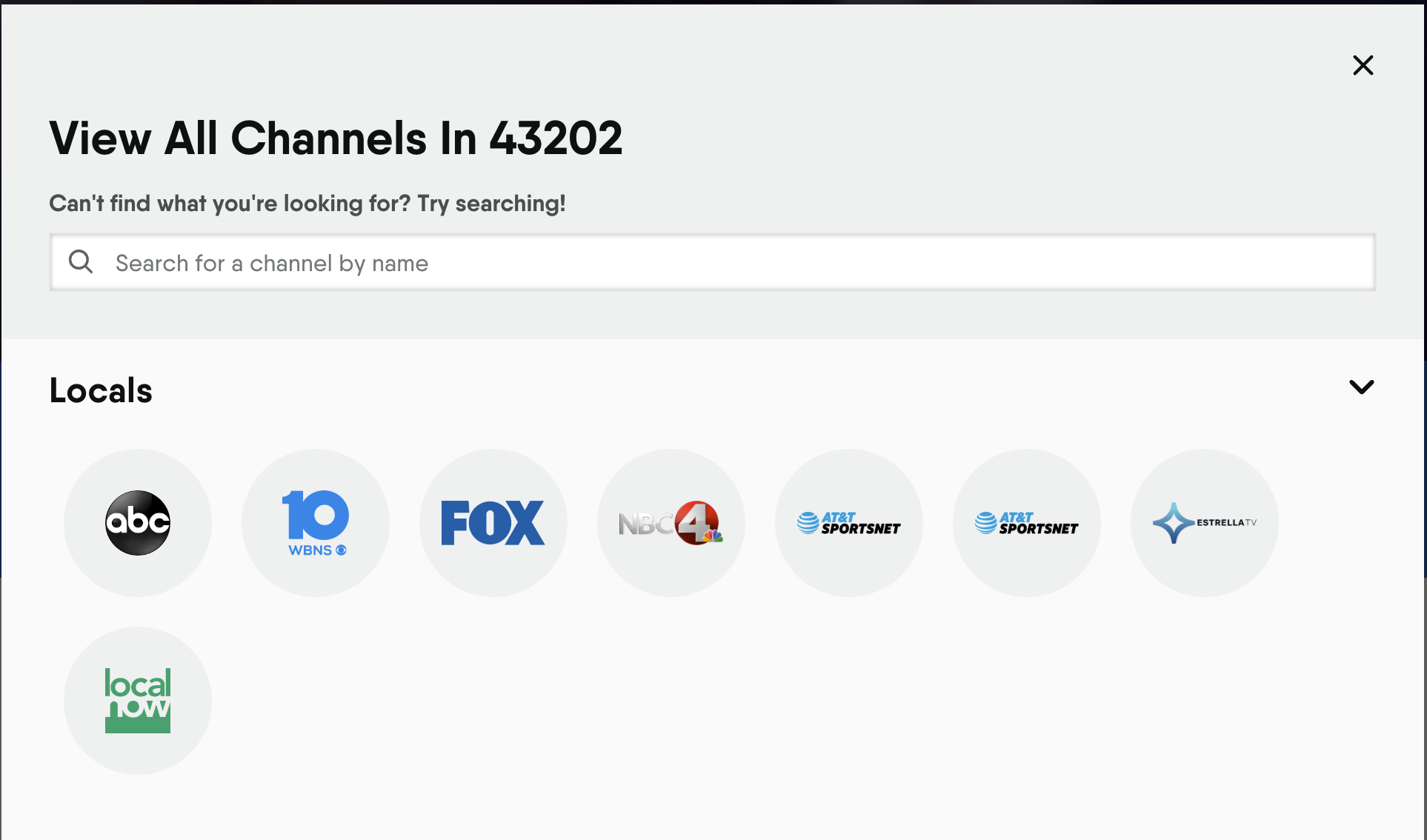 Once you click the button, a pop-up will appear showing all of the channels in your area, starting with your local channels. This is where you can see which local channels are available in your area.
Does Fubo have regional sports networks (RSNs) for local sports?
Yes. You can get the following RSNs with Fubo, and watch local MLB, NHL, and NBA games in your area, along with other sports coverage:
AT&T SportsNet Pittsburgh
AT&T SportsNet Rocky Mountain
AT&T SportsNet Southwest
Marquee Sports Network
MSG
MSG+
NBC Sports Bay Area
NBC Sports Boston
NBC Sports California
NBC Sports California+
NBC Sports Chicago
NBC Sports Chicago+
NBC Sports Philadelphia
NBC Sports Philadelphia+
NBC Sports Washington
NESN
ROOT Sports Northwest
SNY - SportsNet New York
Unfortunately, Fubo lost its local Fox RSNs in early 2020. So if you live in an area where you need a Fox RSN to watch your favorite sports, you'll be out of luck with Fubo. You may want to consider a different streaming service such as DirecTV Stream, which has all Fox RSNs, and lots of other RSNs, too.
Missing local channels with Fubo? Get a TV antenna!
Did you know that you can watch ABC, Fox, NBC, CBS, The CW, and tons of other local channels for free? All you need is a digital over-the-air (OTA) antenna. Even if you have Fubo and can get most of the local networks you need, you can pick up local channels that it doesn't carry. You can use a service like Antennaweb to enter your zip code and see which local channels you can get for free with an OTA antenna.
Digital OTA antennas are inexpensive, and they're easy to use, too. You either mount them inside or outside your home, then connect them to your TV. Then, you simply scan for channels. Once you're done, you can start watching broadcast networks like ABC, Fox, CBS, and NBC for free. The only thing you have to pay for is the initial cost of the OTA antenna, which is usually between $30 and $200, depending on the model you buy.
Eric Liston • Author
Eric Liston is a content writer based in Columbus, Ohio. Since 2015, he's been writing about technology, cord-cutting, and helping everyday people save money. He also has expertise writing about medicine, dentistry, insurance, and a variety of other industries. No matter what he's writing, his focus is always on simplifying complex concepts and making them approachable for everyone. When he's not slamming away on his keyboard at his home office, you'll find Eric reading sci-fi novels, improving his disc golf game (he just hit his first 400-foot drive) and playing video games on his gaming PC.
Lisa Holden • Editor
Lisa Holden is an editor and creative based in Houston, TX. Lisa holds a BA in African-American Studies from Temple University and has spent her career working in news publications and magazines, even founding a magazine herself. When she's not editing or working on one of her many creative endeavors (whenever that is), she enjoys traveling to new places and biking on sunny days.