Streaming Services
NBC Sports
Peacock
How to watch
How To Watch NBC Sports on Peacock
By Staff, Deja Harris• Edited by Lisa Holden • Updated Nov 01, 2023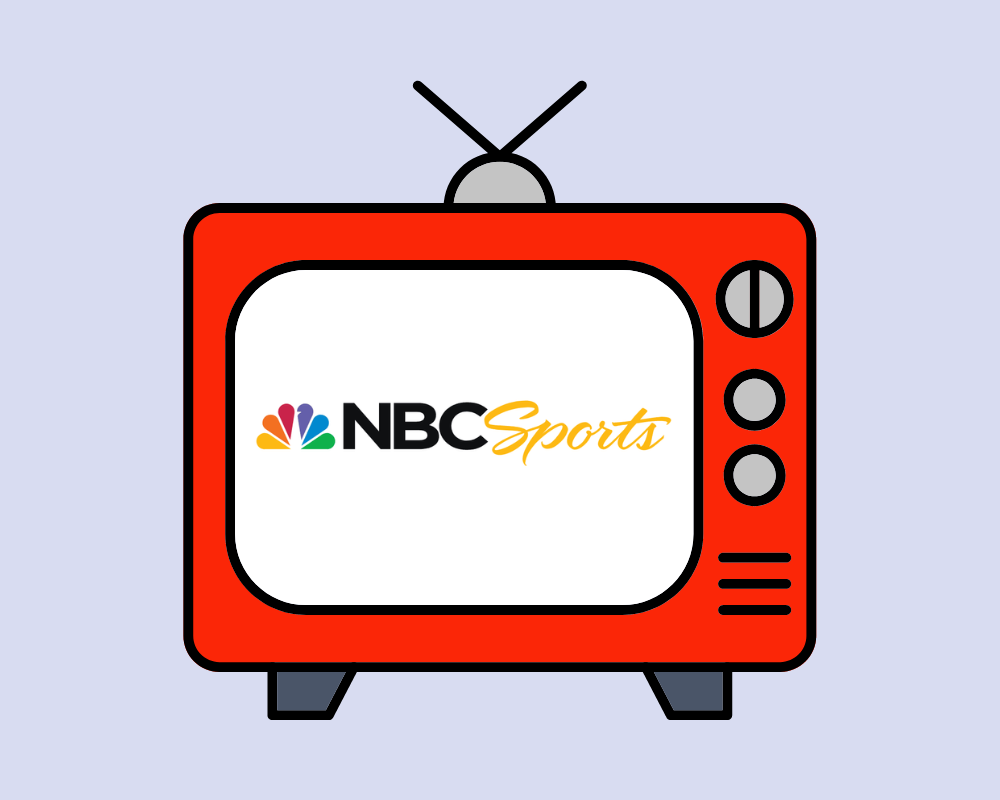 Keeping up-to-date on what's happening in your favorite sports can be difficult for fans who said goodbye to cable. Sure, local channels might have updates on regional teams, but sometimes they might miss out on the bigger picture of a sports league. On the other hand, cable-exclusive networks like NBC Sports can give you a complete idea about the current state of your favorite teams.
So, how can you stay current with your favorite teams and leagues without cable? Well, internet TV is there to help you out. Peacock is one of the best ways to catch NBC Sports in particular. After all, Peacock is a platform dedicated to NBC coverage.
To give you an idea of what to expect from Peacock, we'll give you a shot-for-shot breakdown of how you can catch NBC Sports on the platform.
Does Peacock have a free trial?
Before biting the bullet on a Peacock subscription, you want a test drive first, right? Well, if you've looked at Peacock before, you already know it unfortunately doesn't have any free trial options. Instead, Peacock has 2 different subscription tiers.
With a subscription, you'll get access to the entire Peacock library, including over 80,000 and 50+ always-on channels. Additionally, you'll get next-day access to the latest NBC shows. Finally, you'll get full access to the platform's 3-screen simultaneous stream limit features.
Live and on-demand titles
Exclusive content like The Office
Exclusive content like The Office
Live and on-demand titles
How to watch NBC Sports on Peacock?
Luckily, you won't have to break the bank to get a paid Peacock subscription Besides live sports events, you'll also get full access to Peacock's on-demand library. Premium and Premium Plus members get to watch the full 80,000-hour content vault.
And if you shell out a little extra, you can subscribe to a Premium Plus Peacock membership. That way you'll get the added benefit of offline downloads. So, if you're ever on a long car ride without direct internet access, you can keep yourself entertained the whole time.
Live and on-demand titles
Exclusive content like The Office
Exclusive content like The Office
Live and on-demand titles
What devices does Peacock support?
If you're considering a Peacock membership, you first need to determine if your favorite devices can access the platform. Here's a list of devices that you can expect to have Peacock device support or access to the Peacock app:
Web Browsers - Safari 12+ and all Chromium-based browsers
Mobile Devices - Phones and tablets on Android 6.0 and up and all iOS devices on version 13 and above
Streaming Devices - Amazon Fire TV, Chromecast, Roku, Android TV, and Apple TV
Smart TVs - Select Hisense, Vizio, LG, Xfinity, and Samsung models
Cable Boxes - Contour Box with Voice Player and Contour Stream Player
Game Consoles - Playstation 4, PlayStation 5, Xbox One S | X, Xbox Series S | X
As you can see, most modern devices have Peacock support. Once you're a Peacock subscriber, you won't have to worry about not getting access to the platform.
Live and on-demand titles
Exclusive content like The Office
Exclusive content like The Office
Live and on-demand titles
How to watch Peacock on Apple TV?
If you're on Apple TV and wondering how to install the Peacock app on your device, you just need to access the App Store and search for Peacock. Once you've found the app, you just need to click on the install button.
How to watch Peacock on Roku?
To add Peacock to your Roku TV, you just need to navigate to the "Add Channel" function on your Roku TV home menu. Then, just search for Peacock and click "Add Channel." After that, you're all good to go!
How to watch Peacock on Amazon Fire devices?
Like Roku devices, you just need to search for Peacock in the Amazon Fire home menu. Alternatively, if your Fire device supports Alexa, you can use voice search to find the Peacock app.
Lisa Holden • Editor
Lisa Holden is an editor and creative based in Houston, TX. Lisa holds a BA in African-American Studies from Temple University and has spent her career working in news publications and magazines, even founding a magazine herself. When she's not editing or working on one of her many creative endeavors (whenever that is), she enjoys traveling to new places and biking on sunny days.