Streaming Services
Amazon Prime Video
How to watch
How to Watch Shudder on Amazon Prime Video 2023
By Staff• Edited by Lisa Holden • Updated Jun 01, 2023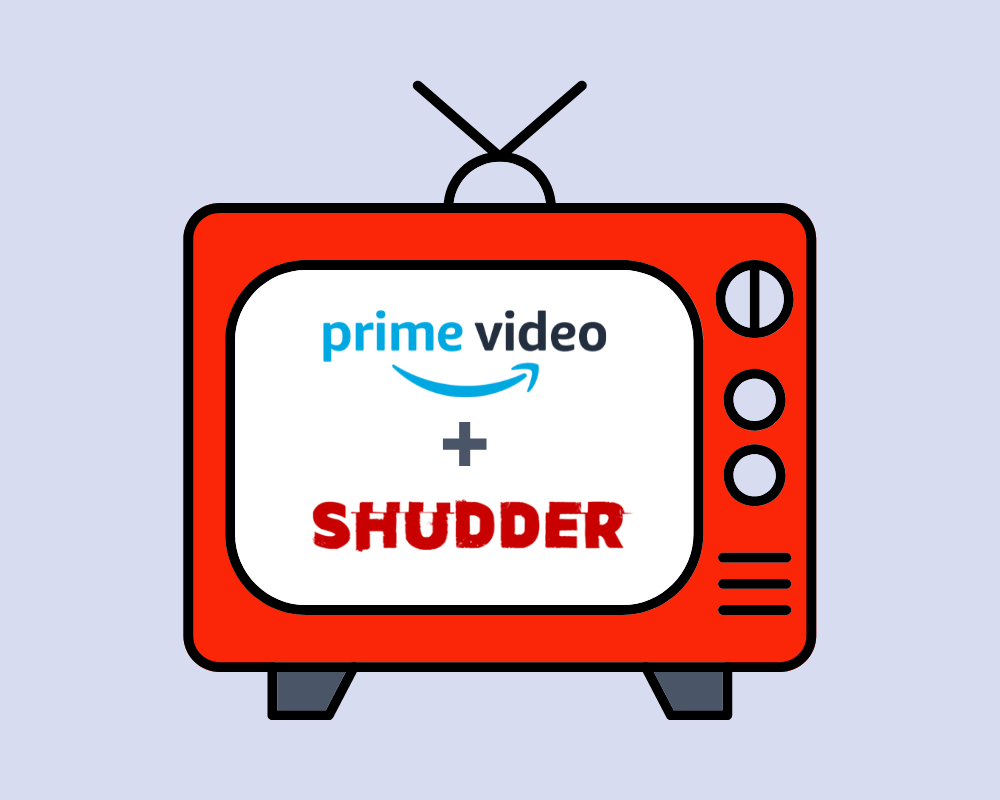 What's better than an Amazon Prime Video subscription? An Amazon Prime Video subscription paired with your all-time favorite horror streaming service: Shudder.
In this guide, we'll walk you through how you can watch all your favorite ghosts, goblins and gore content straight from Prime Video.
How Can I Watch Shudder On Amazon Prime Video?
Prime Video has a feature that allows you to subscribe to and access Shudder content through the Prime Video platform in order to watch content from both services in the same place. This makes for an upgraded viewing experience, especially if you crave a good scare every so often.
To see Shudder's library of TV shows and movies directly in your Prime Video library, all you need to do is subscribe to Shudder through Prime Video, which will set you back an extra $5.99/month. While you're not getting any discount on Shudder by subscribing through Prime Video, you do get all your content in the same place, which makes it much easier to scroll through all your watching options at once.
Horror. Thriller. Supernatural.
What Is There To Watch On Shudder?
Shudder is the go-to streaming service for horror, thrillers, zombies, and all things creepy. While Amazon Prime Video has its fair share of spine-chilling content, nothing compares to Shudder.
With a growing selection of Shudder originals like Creepshow, The Mortuary Collection and Revenge and an on-demand library of thousands of movies and TV shows, you'll never run out of things to watch. Another great thing about Shudder is they are constantly coming out with new releases. You'll find old and modern classics alike, from the legendary Halloween slasher franchise to the elevated-horror film The Babadook, and everything in between.
Is It Worth Getting Shudder With My Prime Video Subscription?
If you crave a good horror or horror-related movie or TV show more than just once in a blue moon, the $5.99/month subscription would likely be money well-spent. Why go to the movies when you can just dim the lights, grab a blanket, and send popcorn flying across the room during jump scares… all from the comfort of your own home?
That said, the best way to find out if Shudder is worth it for you is to try it first for yourself. Luckily, Shudder offers a 7-day free trial, so you can see if it's worth the money before committing.
Can I Watch Shudder And Prime Video For Free?
Yes. Amazon Prime Video and Shudder both offer free trials. Prime Video offers a 30-day free trial and Shudder offers a 7-day free trial. Try them together and see if it's a match made in heaven for you.
Do Other Streaming Services Offer This Feature?
Yes. In addition to Amazon Prime Video, YouTube TV and Sling TV also offer Shudder as an add-on to their streaming service for an additional fee. If you're already a loyal subscriber to one of those streaming services or think one of them would be the better option for you but still want that Shudder add-on, you're in luck!
Tara Khudairi • Author
Tara Khudairi is a freelance content writer and copywriter based in Toronto. Since 2014, she has contributed to brands and blogs alike to tackle popular topics relating to technology, personal finance, entertainment, travel and lifestyle. Whether it's the latest streaming service or cryptocurrency, she's passionate about making the complex simple. When she's not busy typing away, you'll find Tara watching Netflix's latest true crime doc or a classic 90's horror flick.
Lisa Holden • Editor
Lisa Holden is an editor and creative based in Houston, TX. Lisa holds a BA in African-American Studies from Temple University and has spent her career working in news publications and magazines, even founding a magazine herself. When she's not editing or working on one of her many creative endeavors (whenever that is), she enjoys traveling to new places and biking on sunny days.