Streaming Services
DirecTV Stream
Hulu
fubo
Vidgo
Sling
YouTube TV
Alternatives
Best Streaming Alternatives to YouTube TV
By Staff, Deja Harris• Edited by Lisa Holden • Updated Nov 20, 2023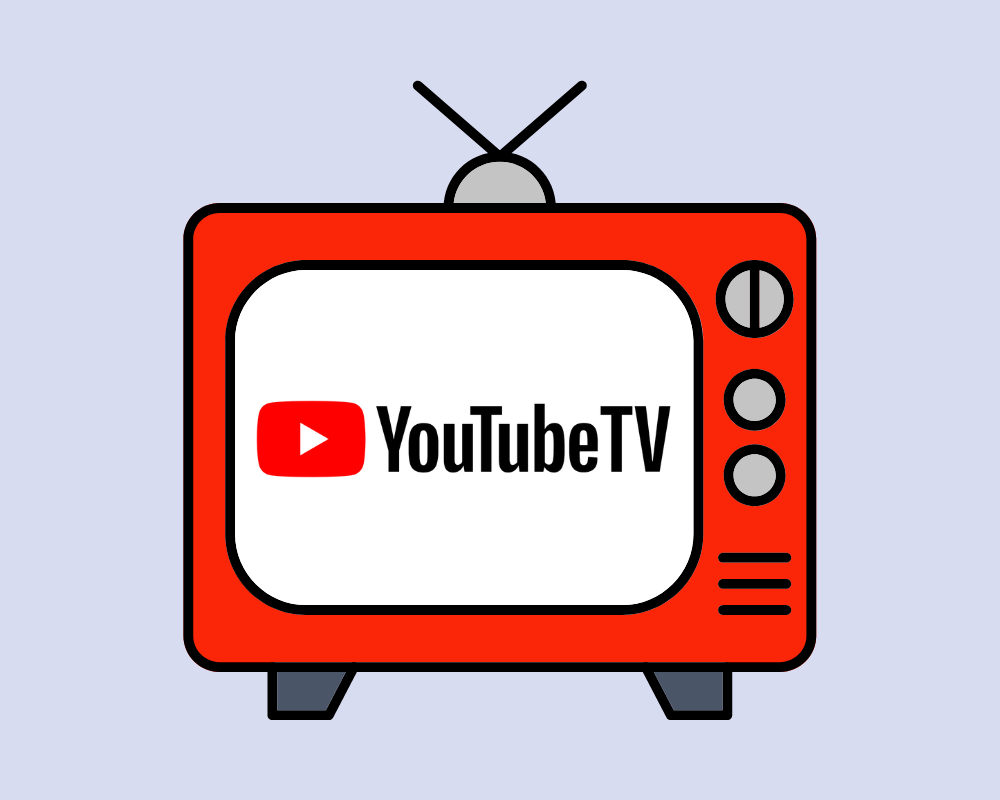 YouTube TV is the linear, multi-channel live TV streaming service that Google first launched in 2017. Now, it's one of the most popular services of its kind. Both cord-cutters and cord-nevers can benefit from its wide range of sports, entertainment, and news networks, but is it right for you? If you're not sure, the best YouTube TV alternatives of 2023 include Hulu + Live TV, Fubo, Sling TV, DirecTV Stream, Vidgo, and Philo.
DirecTV Stream is best for live local sports.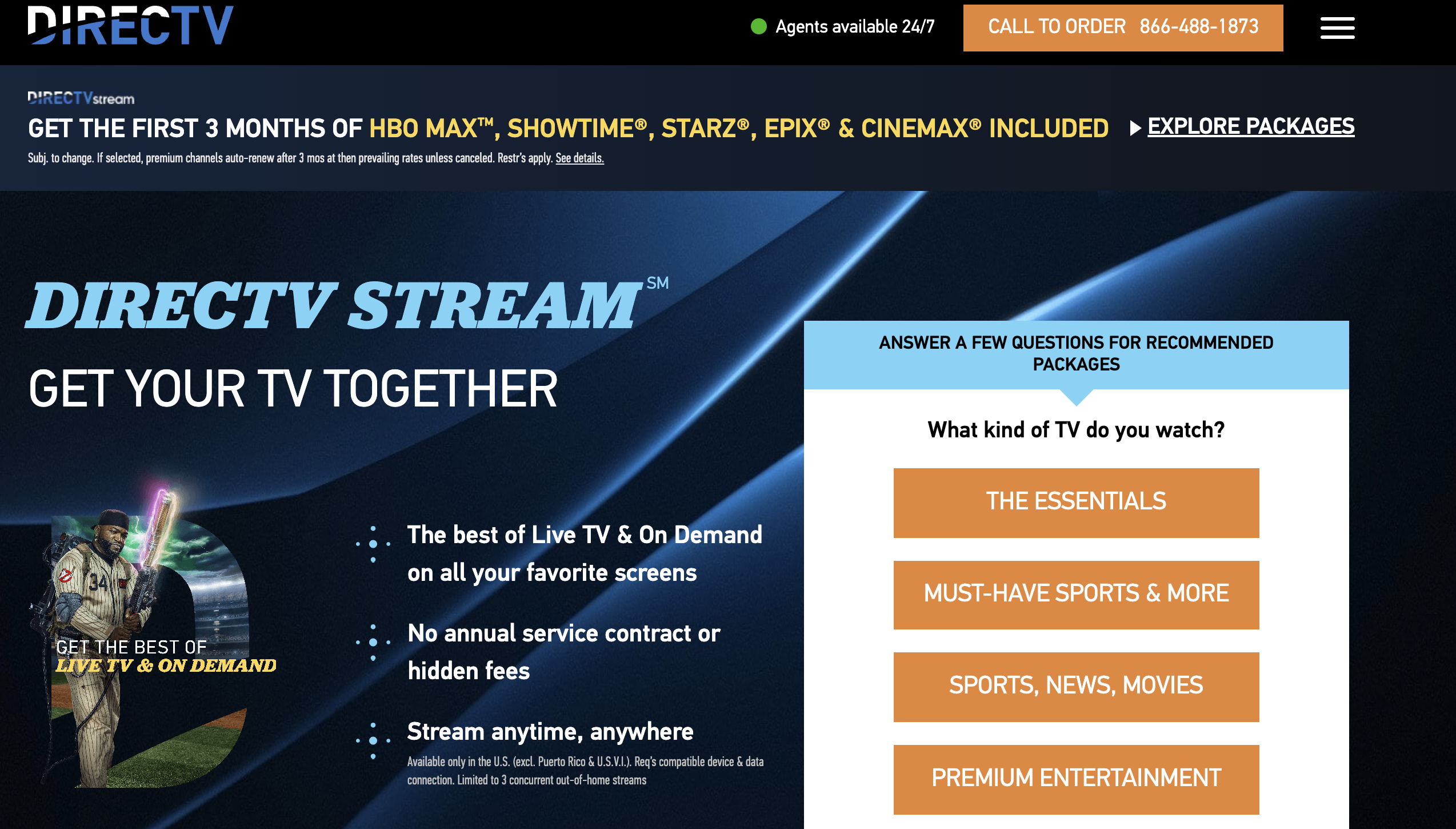 DirecTV Stream is notable one of the more expensive services on the market. That doesn't mean it's not a good alternative, however. Its offering of a larger number of local sports makes it unique in the cord-cutting marketplace and a much closer replacement for both YouTube TV and traditional cable.
In fact, the introductory package has a lot in common with YouTube TV in price and available channels: 75+ channels; lots of sports, entertainment and news; 3 simultaneous streams per account; and unlimited DVR with a 9-month expiration date. If you want more, however, the higher-tier packages will give you a superior experience.
DirecTV Stream also has the right amount of device support, with apps available for every major device you may want to use (Roku, Apple TV, Amazon Fire TV, Android devices, iOS devices, and many others).
Hulu + Live TV is best for additional features.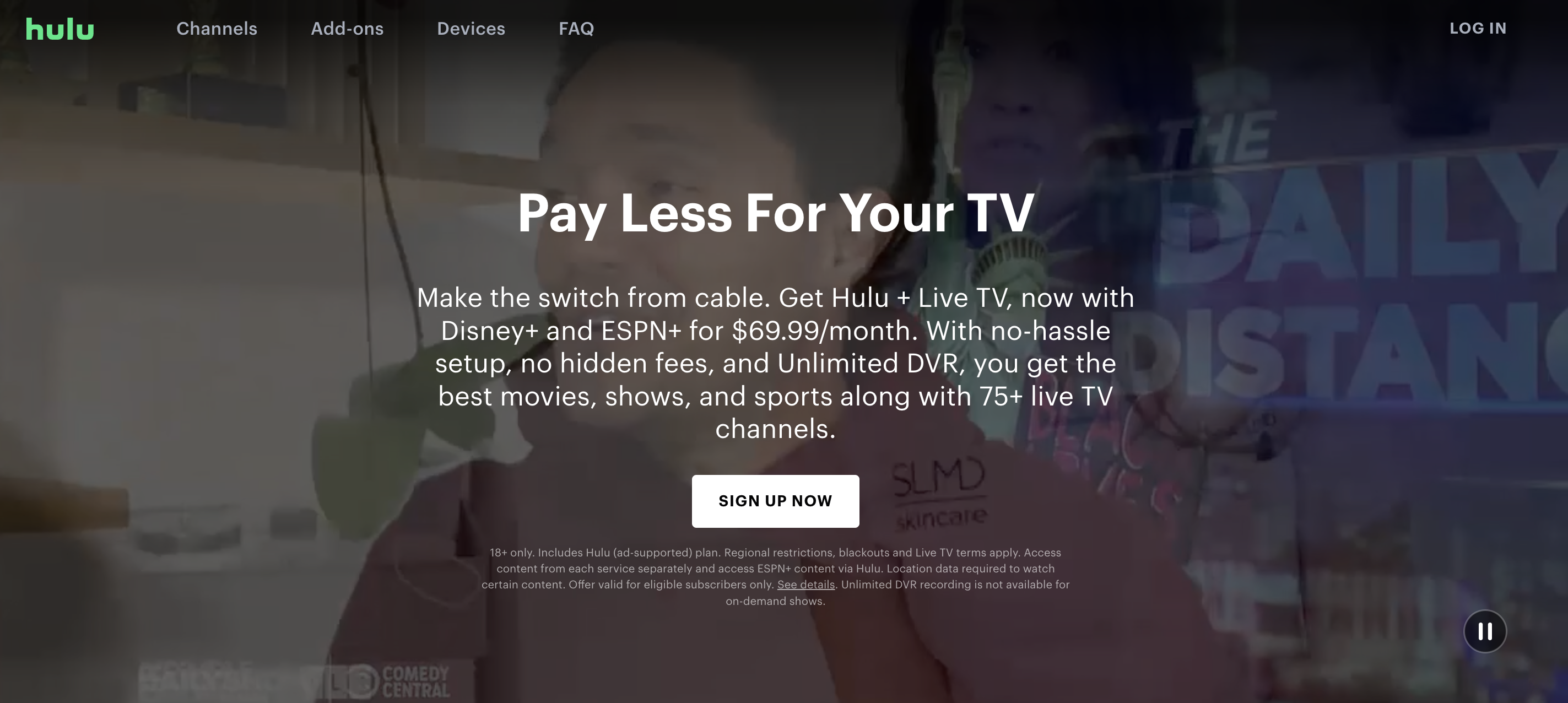 Hulu + Live TV offers the most similar experience to YouTube TV. It's a single-package live TV streaming service with 67+ channels and at a similar price point to YouTube TV. However, it offers some additional benefits you won't get from YouTube TV thanks in no small part to its Disney ownership.
At present, Hulu + Live TV offers a single package of channels. That package also includes full access to Disney+, ESPN+, and all of the Hulu on-demand video library. If you're already paying for any (or all) of those streaming services separately, you could switch to Hulu + Live TV and save quite a bit of money annually.
Feature-wise, Hulu + Live TV provides 2 simultaneous streams per account, unlimited cloud DVR with a 9-month expiration date on videos (just like YouTube TV), and a full suite of available devices you can use to stream, including Roku, Apple TV, Amazon Fire TV, Android devices, iOS devices, and several gaming consoles.
Fubo is best for sports streaming.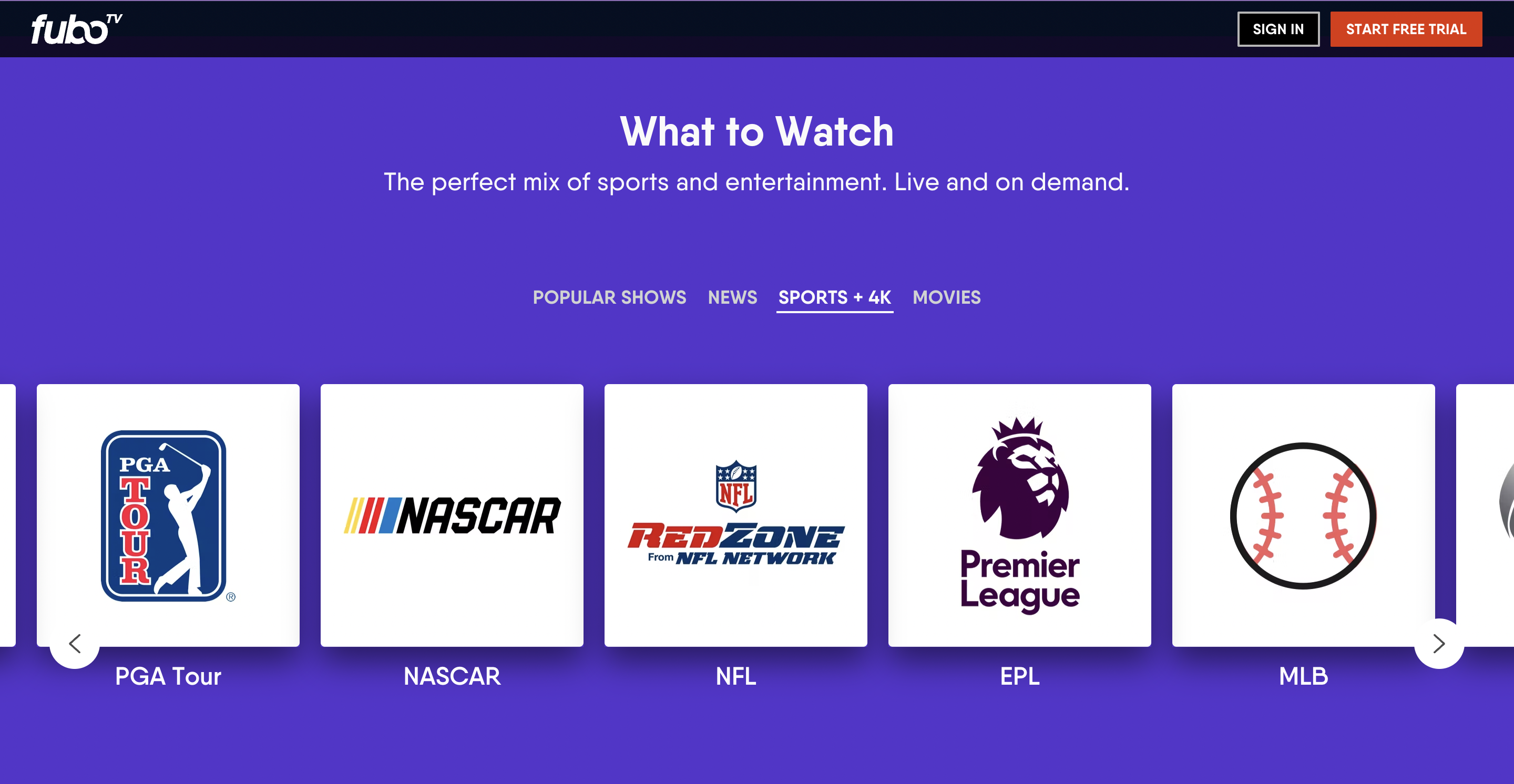 YouTube TV's sports options are extensive, but they pale in comparison to what you'll find with a Fubo subscription. This service was built from the ground up to offer national and international sports, making it the most comprehensive sports-centric service on the market right now.
This service completely blows competitors out of the water as far as the sports packages are concerned. There are up to 250+ channels available, including every major ESPN network, Fox Sports, NFL Network, BeIN Sports, NBA League Pass, and many more.
Sports is not the only thing Fubo offers, however. It includes most, if not all of the entertainment and news networks you're likely looking to watch. Those channels come alongside a broad range of features, such as 10+ simultaneous screens, a 1,000-hour cloud DVR, and a hefty on-demand package of streaming content.
This service also offers healthy device support, with Roku, Apple TV, Amazon Fire TV, Android devices, Apple devices, and numerous others available for app downloads.
Sling TV is best for low-cost variety.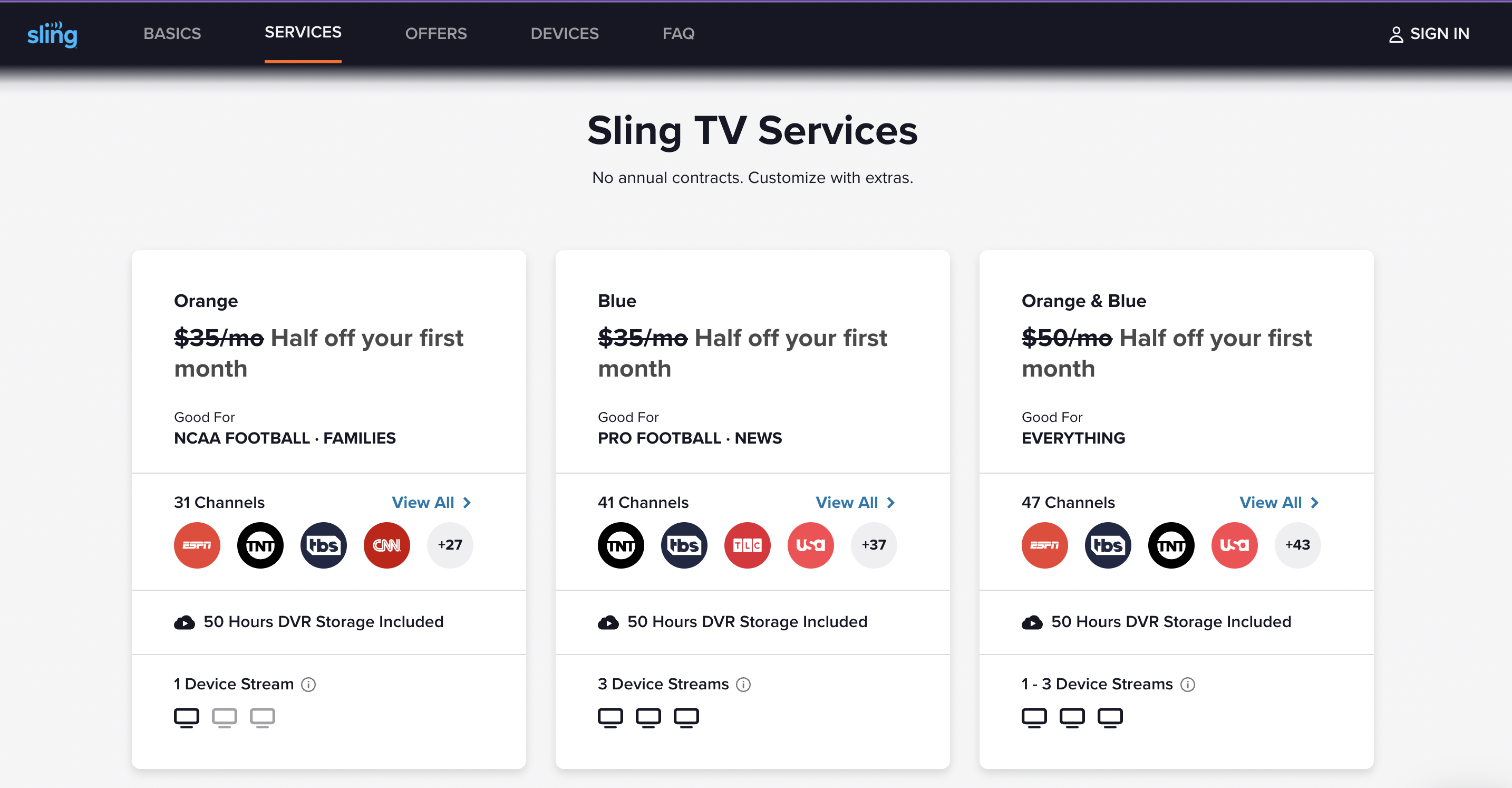 Sling TV's ultra-low-cost streaming package is one of the best on the market if you want a bit of variety. That means a bit of sports, news, and entertainment. All of those are available on YouTube TV, but if you're into saving money and find you only tend to watch a smaller selection of channels than what YouTube TV offers, this might be the service you need.
What makes Sling TV unique is that it offers two different streaming packages that carry a notably different selection of channels. Want ESPN, for example? Opt for Sling Orange. Prefer Fox Sports channels? Go with Sling Blue. And if you like all of the channels available in both packages, you can combine them with the Sling Orange + Blue package.
You'll find that the lower price point for this package does mean a small sacrifice of features. Sling TV offers either 1, 3, 4 simultaneous streams, depending on your package. Its DVR storage is also smaller than most competitors, at just 50 hours. You can, however, upgrade to 200 hours with the ad-on.
Vidgo is the best low-cost sports option.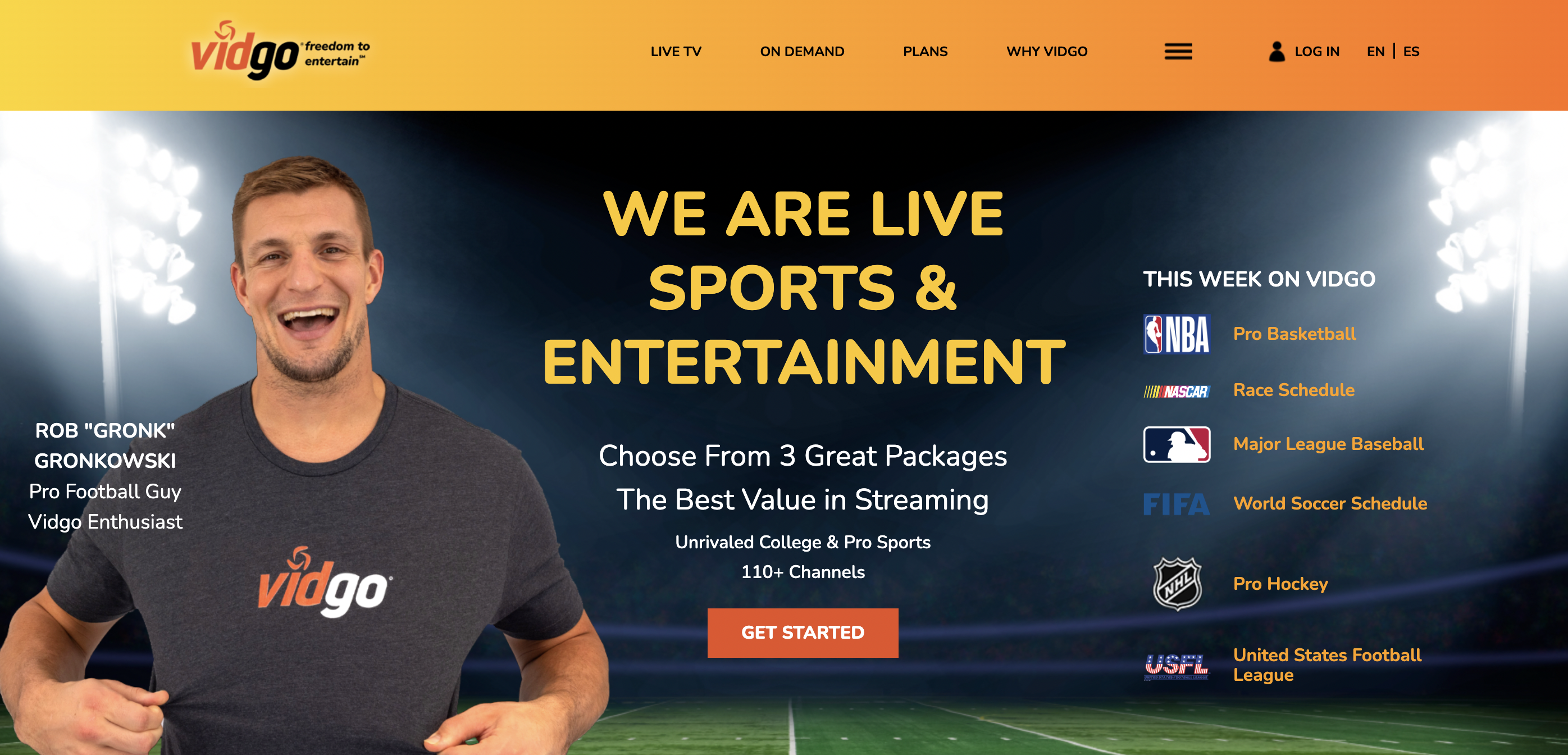 Let's say you want a heavy dose of sports, but not at the price YouTube TV or Fubo offers. Good news: there's Vidgo. Coming in at a few bucks shy of what you'd pay for all of these services, and with as many channels as you'd get with Fubo, Vidgo is a contender for live sports and entertainment.
This service offers multiple packages, as well. If you do want to pay a little more, you can get 150+ live channels and a free DVR storage option.
That said, Vidgo's slightly lower price for sports comes at the cost of features. There's only a small 20-hour cloud DVR available. But you can stream on up to 3 devices at once, or avail yourself of this service's unique Watch Party feature.
Philo is best for cost-saving.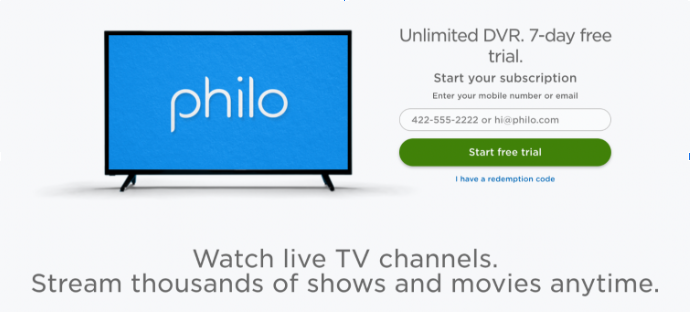 Philo rounds out our list, but not because it's the worst option. Instead, it's simply a different option for one reason alone: there are no sports and limited news. Philo is a great alternative to YouTube TV if you're not really a sports or news watcher.
Instead of sports, Philo focuses on major entertainment networks like Food Network, History Channel, Discovery Channel, Comedy Central, MTV, VH1, and others of those genres. Again, news is minimal, but you do have access to about half a dozen news options, including Accuweather.
Thankfully, the low cost still includes great features. Philo offers an unlimited-storage DVR with a 30-day expiration date (that can be upgraded to 1 year or storage), 3 simultaneous streams per account, and the option to create 10 different user profiles. It's also available to download as an app on every major streaming device.